Sought-after celebrity makeup artist Jami Svay has a simple and relatable approach to beauty. Not one to cover-up flaws, she says, "Everyone has something beautiful, just enhance it."

Jami has collaborated on countless editorials, ad campaigns and red carpet looks for celebrities including Julianne Moore, Karlie Kloss, Freida Pinto, and The Property Brothers to name a few. So we asked her to share her skincare heroes, top makeup tips, and her favourite skincare ingredient for that natural radiance look that we love year-round!
As fans of a beauty routine that is simple, thoughtful, and easy to do, we are always in search of the products that we want to keep in our cosmetic bag and use every day for that fresh-faced glow, not to mention tips and tricks to feeling beautiful all day long.
If you love the same natural, just-applied look that lets your skin take center stage, you've come to the right place!

1. Good makeup starts with great skin. Exfoliate 2-3 times a week to reveal new skin cells and unclogging your pores. I love to use Dermalogica Microfoliant. It doesn't dry out your skin by stripping it of needed oils and leaves a smooth surface.
2. Not to prime is a crime. Using a face primer gives your skin a subtle, radiant look. You can wear it under your makeup or by itself for an added boost. Try Smashbox's new Photo Finish Vitamin Glow Primer. Not only is your skin gonna feel amazing but it's also getting Vitamin C.
3. Amazing brows are the end game! When you're in between brow appointments use a brow gel to help maintain some order to the chaos. Brush your brows upward to create lift and shape. Try Anastasia Beverly Hills Clear Gel.
4. If you don't highlight it isn't right. I don't want glowing beautiful skin, said no one ever! Highlighting your cheekbones, bow of the lip and brow bone gives you a lovely sheen. This is definitely a beauty "do". Try Mophe's Bretman Rock Babe in Paradise palette. They're multiple shades perfect for any skin tone and going from a daytime subtle gleam to nighttime pow-yow!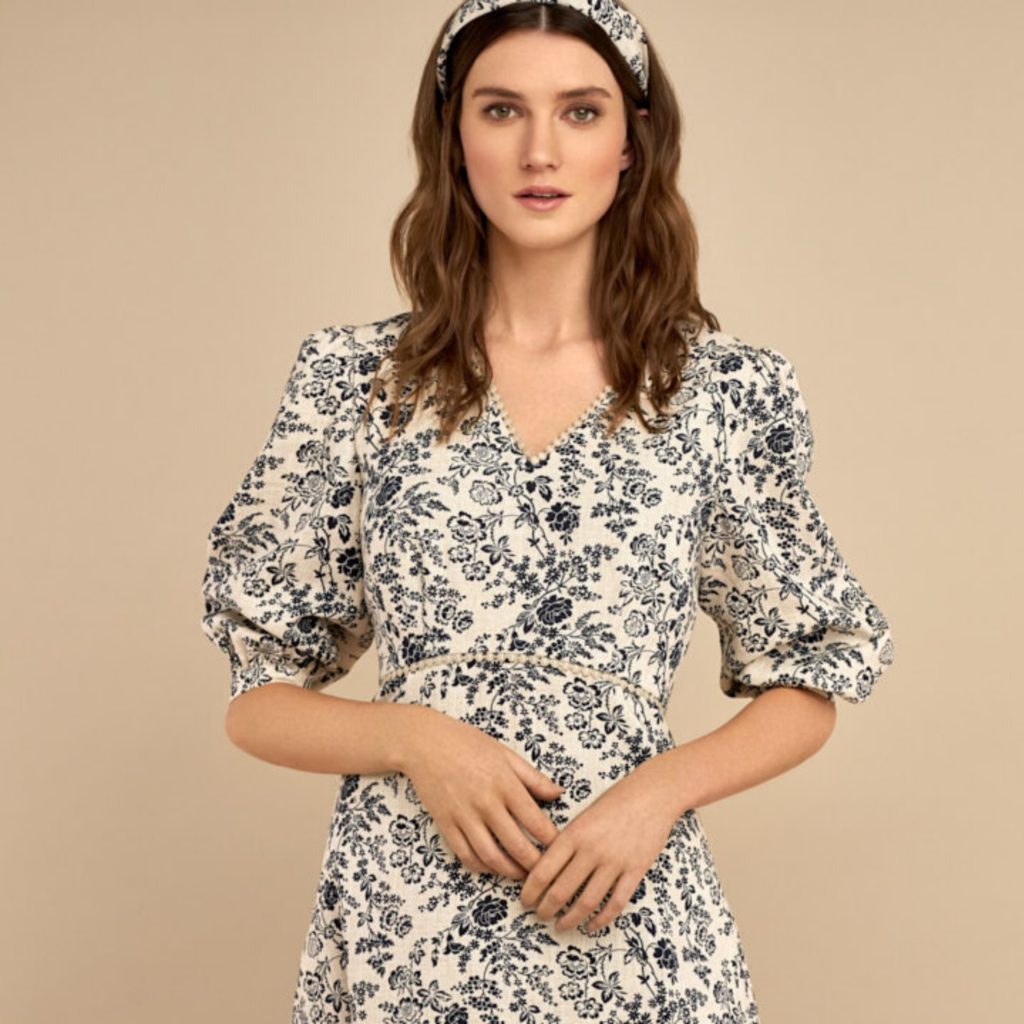 5. Don't forget your lips. Smooth lips are the icing on the cake to any beauty routine. Try Laneige Lip Sleeping Mask it moisturizes and soothes while you sleep.
Follow Jami's Instagram if you want to tag along on photoshoots or just want makeup inspiration. @jamisvay
For more beauty tips and inspiration, be sure to follow the Laura Ashley Most Loved Beauty board on Pinterest.