Bumblebees, florals, and charms help usher in Summer 2022
Channel the same optimism that can only come with the summer sun and try this summer's hottest jewelry trends.
Whether you are hopping on a plane for a vacation in a far-off destination or if you have plans to turn home into a relaxing staycation, now is the time to freshen up your summer wardrobe capsule with timeless jewelry pieces that radiate.

From florals to pearls to bumblebees, our newest jewelry collection is filled with fun and fresh looks, including necklaces, earrings, and bracelets, that embody the best of Laura Ashley.
Drop Earrings
Summer is in full swing, and wardrobes are full of simple sundresses, which means it is time to elevate your accessories and add some showstopping pieces that make you feel gorgeous and carefree. Drop earrings are this summer's statement piece that will become your go-to to dress up any outfit. The trick to this trend is to opt for pieces with personality.

Bold Gold
Craft a jewelry lineup that glows like the summer sun and draws all eyes to your earrings, necklaces, and bracelets as soon as you walk into a room. To capture the feeling of summer, reach for bold gold accessories. Large gold floral-shaped earrings, double hoop earrings, or a chunky floral bracelet will brighten your summer wardrobe.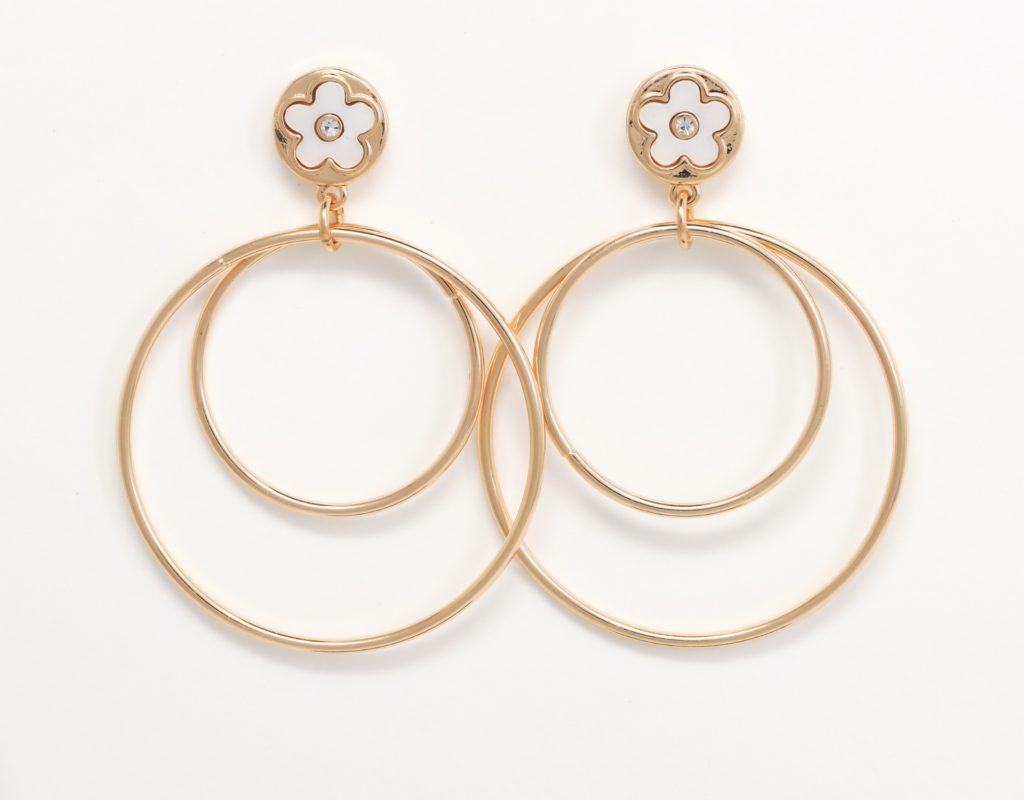 Charm Necklaces
Nothing is oh-so-charming and tells a story quite like the charm necklaces. Whether it's simple gold charms mixed with pearls or necklaces that feature your favourite symbols such as dainty butterflies, pink hearts, and florals, charm necklaces are the perfect summer accessory. Lighthearted and fun, let charm necklaces be the one piece you wear all summer long.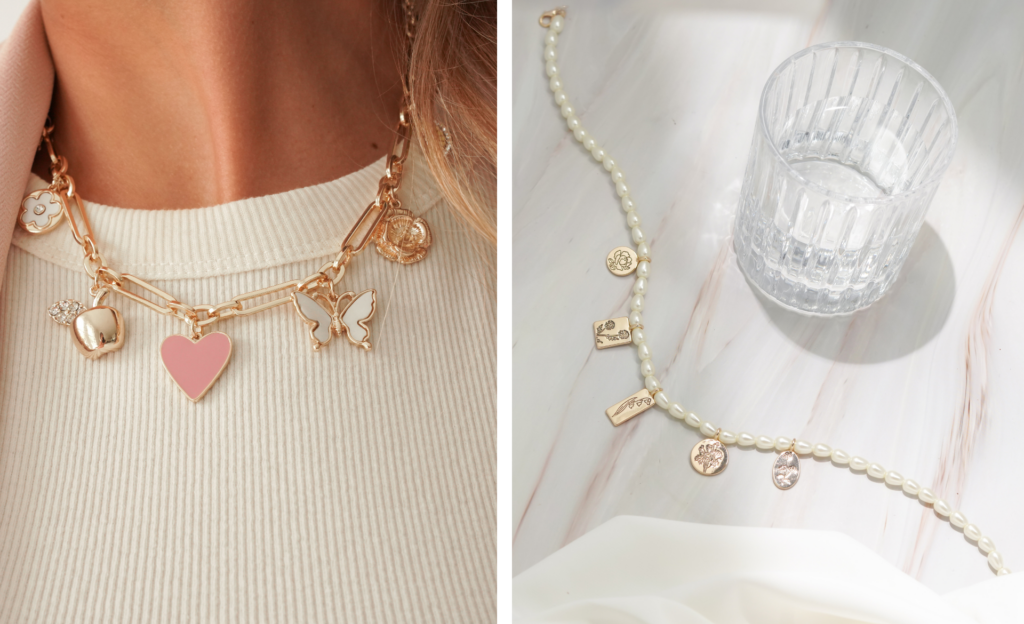 Statement Stud Earrings
Don't let the ideas of statement pieces sound complex and intimidating. Statement jewelry doesn't always mean big and bold. This summer, hop on the stud earring trend to get the statement-making piece you need. With summer fun the spirit you are channelling, choose stud earrings that show off your personality.

Pendant Necklaces
Arguably the easiest way to enhance your summer look, pendant necklaces are a wear-all-day piece that completes your everyday look. If you are traveling this summer, this should be your go-to choice. Versatile enough to stack or layer with other pieces, pendant necklaces also stand alone beautifully.

Colourful Earrings

This summer, add colour to your accessories. Since summer 2022 is all about escapism, incorporate the bright colours of your favourite seaside vacation and add them to your summer jewelry capsule collection. An easy way to dress up any look, colourful earrings are a great day-to-night pop to your sun-soaked looks.

What jewelry trend do you want to try this summer? Comment below or tag us @lauraashleuusa or #lauraashleyusa.