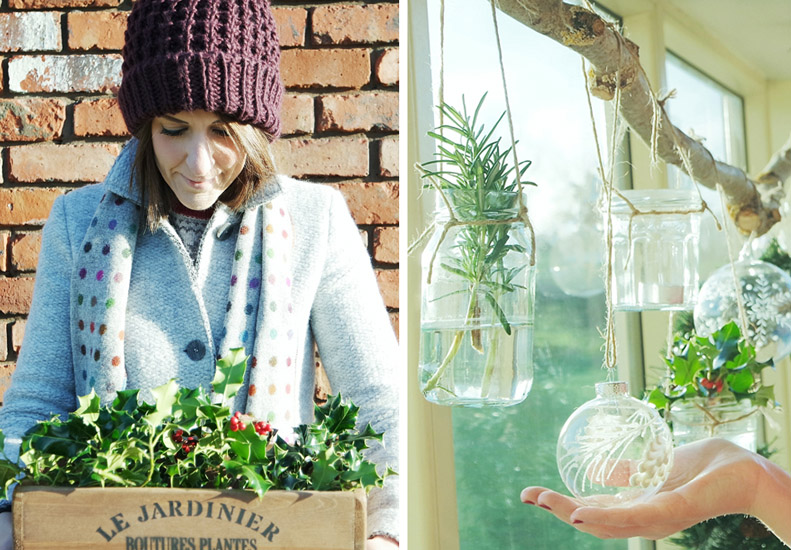 It's that wonderful time of year again where our homes are transformed into festive havens with traditions that have lasted generations. Emma from Life at the Little Wood shows us her country Christmas where she found new ways of bringing nature indoors without compromising on cosiness.
Like many households, December for us signifies a month of anticipation, gathering in, sharing the best of the season with friends and family, and feathering our nest in all its Christmas finery. This year, we've been inspired by the beauty of the countryside around us and influenced by natural elements to create a rustic, country Christmas in our home.  It's a slightly different take on the traditional approach, but we love the notion of bringing the outside in and embellishing it with the very best the festive season has to offer.
From beautiful glassware filled with foil wrapped treats, to the sparkle of fairy lights across our fireplace in the evening and daily advent excitement, counting down the days until Christmas is as magical as ever. Here's how we created this year's look…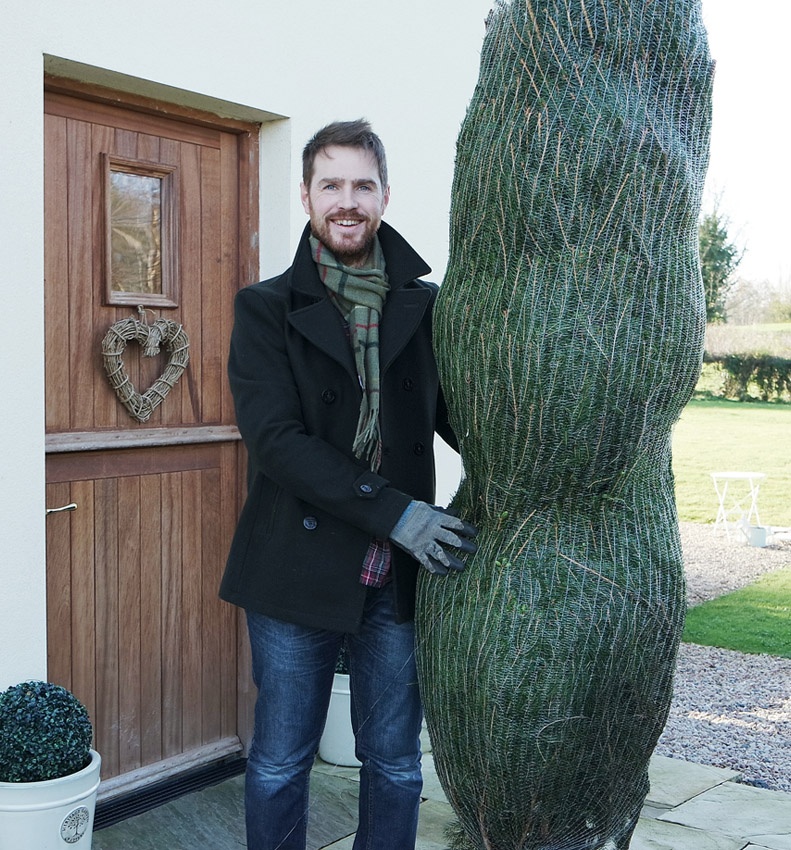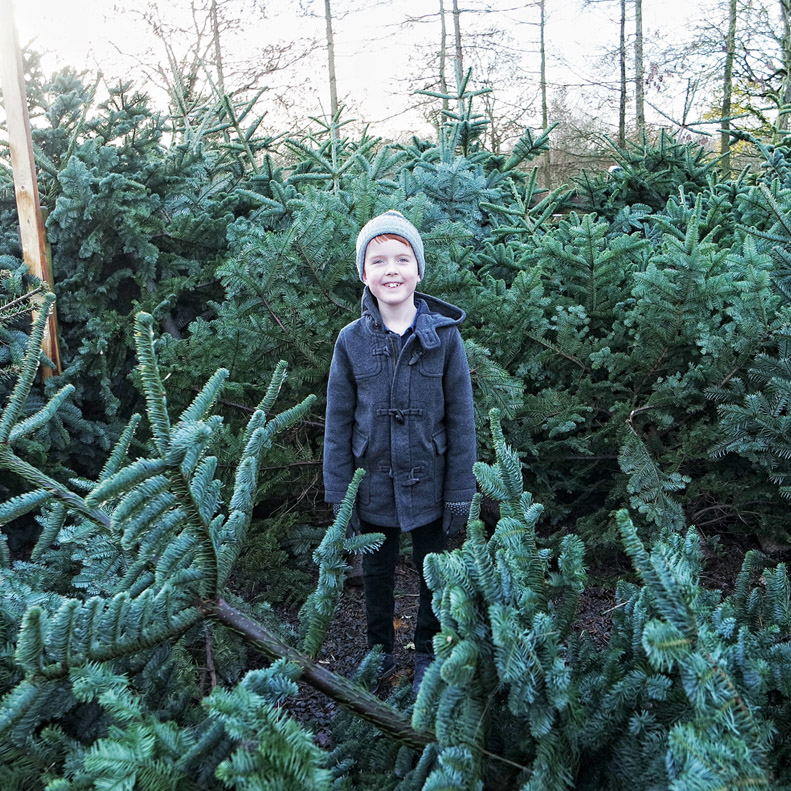 We buy our tree fresh every year from a local farm, and commit a whole weekend to getting our house Christmas ready.  As you can see, there is much deliberation over height and width.  It doesn't pay to rush these kind of important decisions!
We are the obnoxious family that likes to wear our Christmas best as much as possible in December. I love this gorgeous snowflake knit! It has such a beautiful colour, and it's so cosy too, which I definitely appreciate on these chilly December days.
On our hall fireplace we opted for a beautiful lit garland. I love the seed heads and natural feel. It's so pretty when lit in the evenings, especially beside our mix of candlesticks and the tree we have.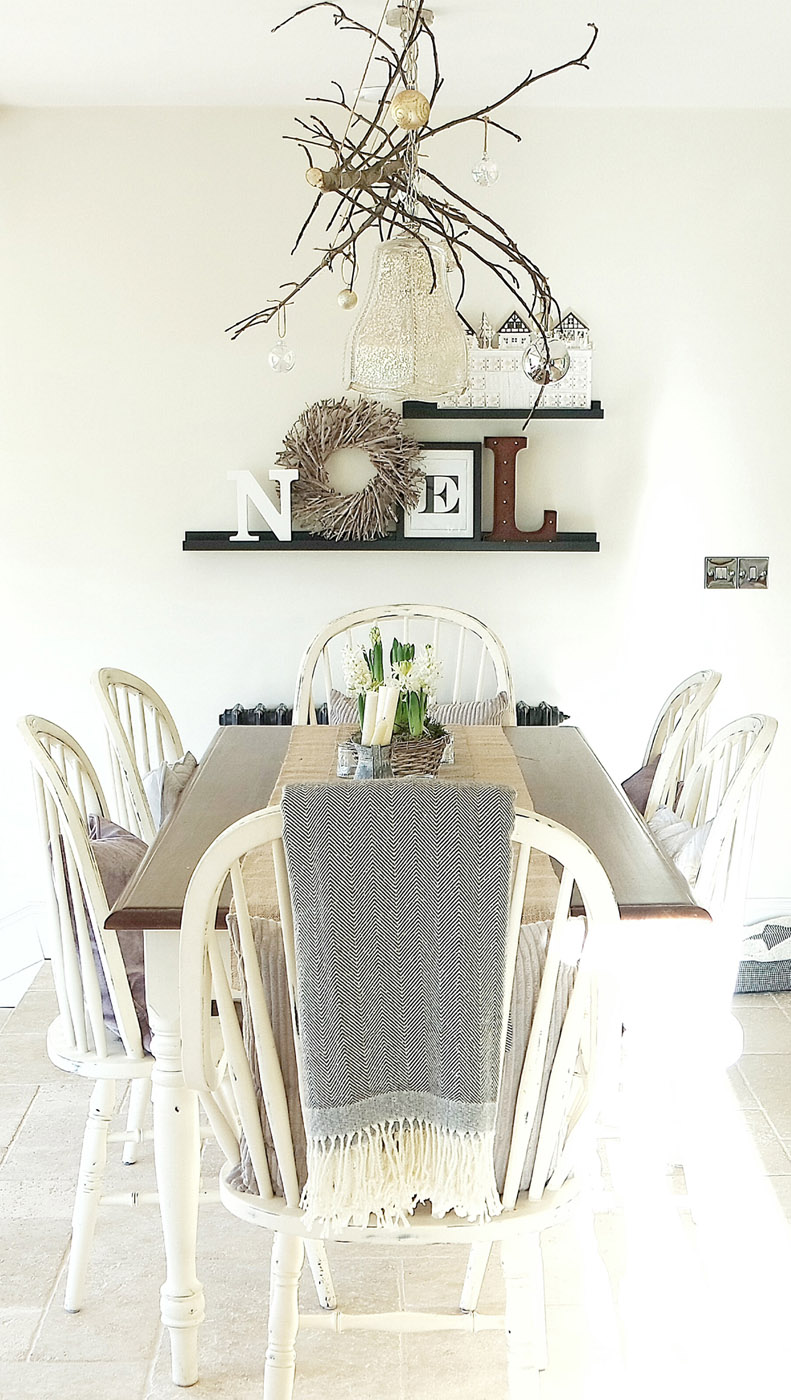 Rather than put these beautiful glass baubles on the tree where they could be lost among the greenery, I decided to display them on branches and shelves around our home instead.  They fit perfectly with our natural Christmas theme, and the subtle embellishment gives such an elegant hint of festive sparkle.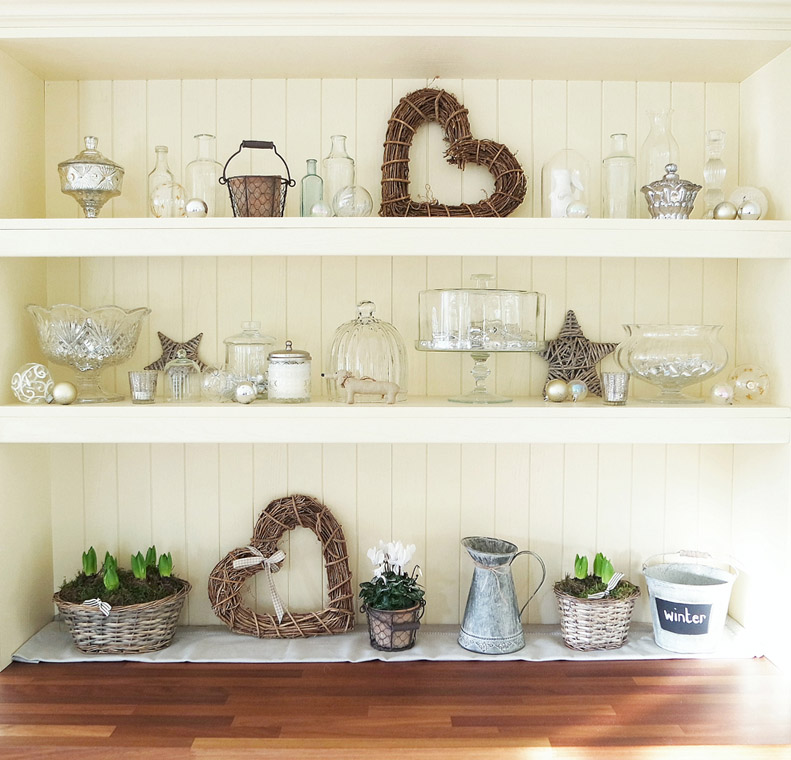 I mixed materials on our dresser and incorporated glass serving dishes.  They are perfect for displaying sweet treats and festive bakes to share with visitors over the season.  This cake stand looks so pretty filled with little fairy lights!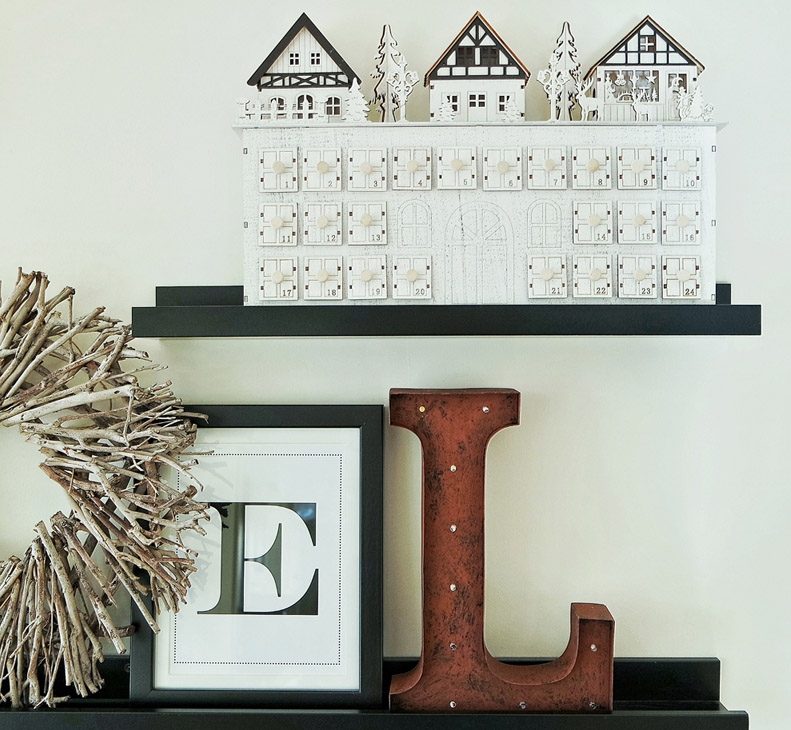 The kids have been loving counting down the days until Father Christmas visits, particularly when they've been able to open their calendar daily.  I've filled it with sweets and chocolates, and a note about special days out too!
For us, decorating day always marks the start of the Christmas season, and lots of fun too. We are so excited for all of our plans this year, and a beautiful festive home to enjoy the evenings in as well.
Have a wonderful holiday season!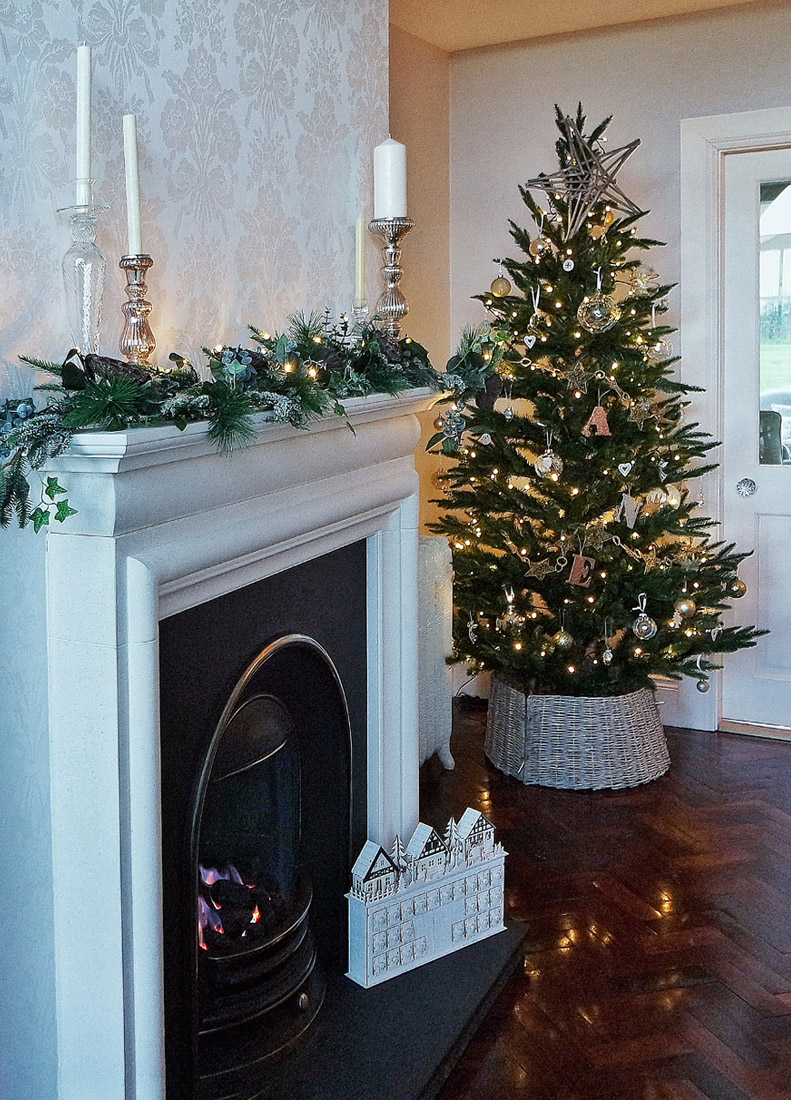 Thank you Emma for showing us how to mix modern and traditional decorations. Are you inspired by Emma's country Christmas? Let us know below or on Instagram @LauraAshleyUSA.