Ways to bring the sea into your house
July 4th, 2019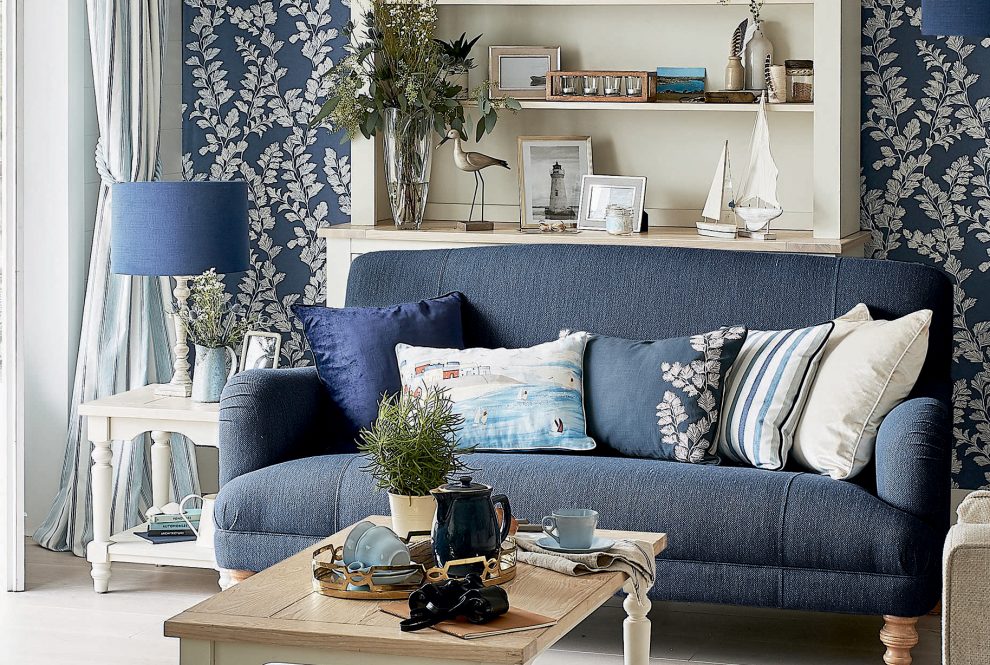 JUST BECAUSE YOU DON'T LIVE BY THE OCEAN DOESN'T MEAN YOU CAN'T GIVE YOUR LIVING SPACE A UNIQUE COASTAL SPIN.
In the warmer weather nothing is better than laying out a beach towel, soaking up the sun and relaxing to the gentle sound of crashing waves. Is it any wonder that many of us want to infuse our homes with a little bit of the seaside. Using these styling principles you can bring a bit of beach and coast into your living space.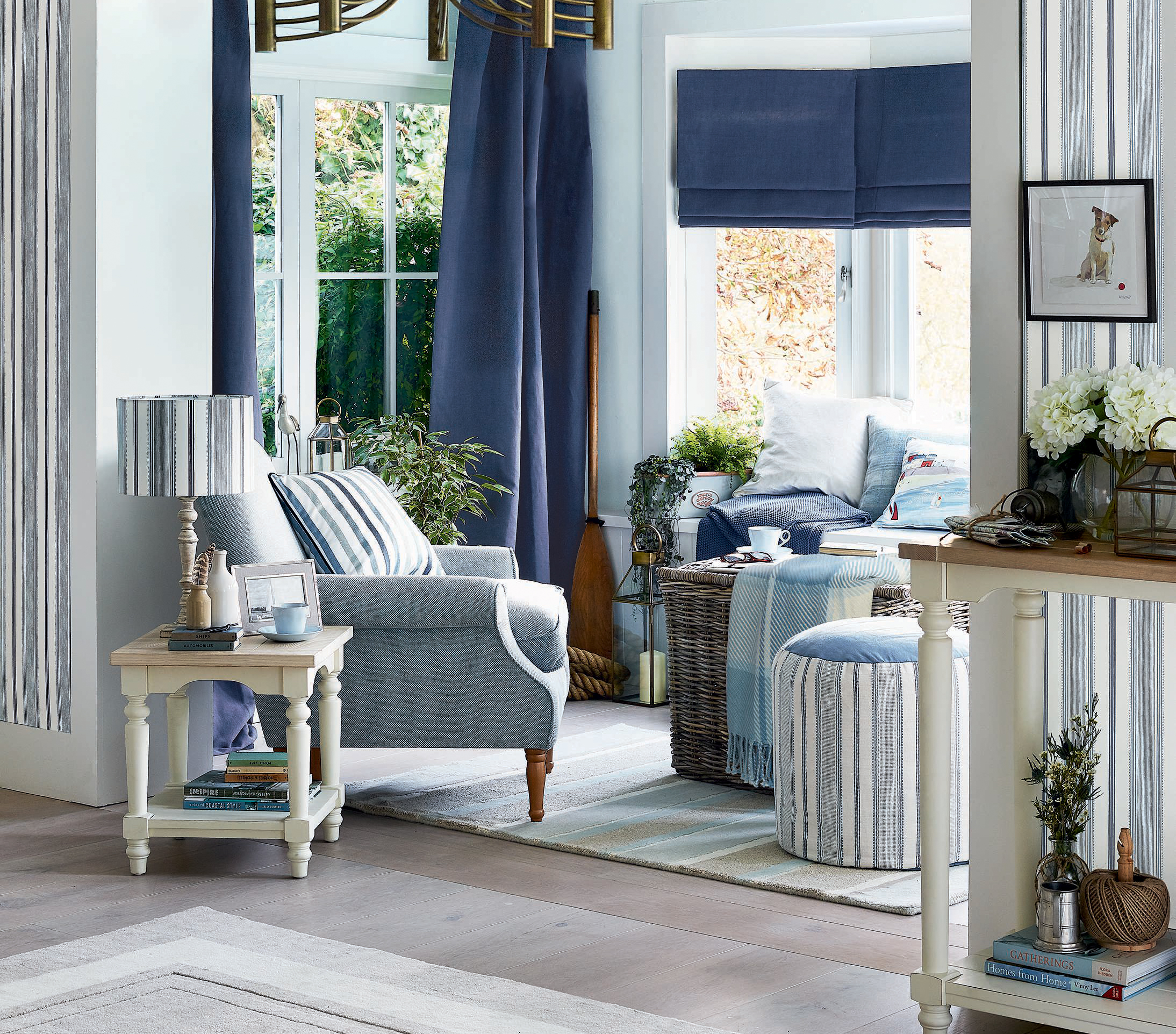 CHOOSING A COASTAL PALETTE
Your first step when designing a coastal-themed space is to pick a colour palette that suits your personal style and adding a touch of beach inspiration. For coastal looks, one of the easiest palettes to work with is one containing shades of blue paired with whites and creams. This nautical palette from Laura Ashley's Waterside Collection is both easy to follow and easy to style.
Another effective beach palette that is sure to give your home a coastal feel, is a palette that layers neutrals—like whites and tans. Houses using this colour scheme thrive on decor using natural fibres and furniture with woody undertones.
For those wanting a bolder beach look, a colour palette full of blues and greens can also be effective for achieving the beach look. While this palette is a little harder to master, using coloured glass and pairing your colours with neutrals can help balance out the boldness.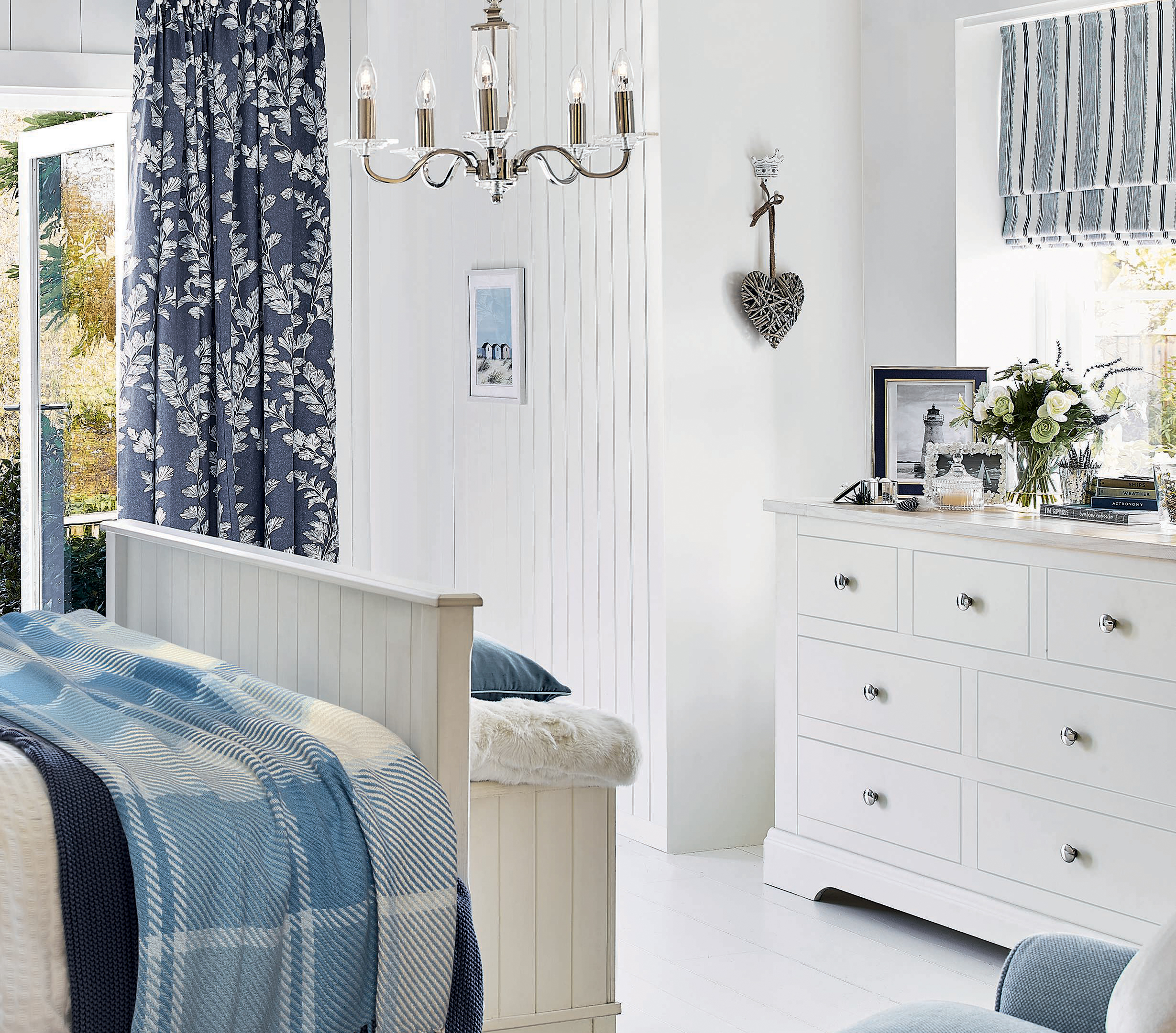 IT'S ALL IN THE DETAILS
An effective way to give your living space a coastal look without plastering a pair of oars on the wall or filling your rooms with shell art is to be more subtle with your coastal decor. Using accessories that use a driftwood finish is the perfect way to subtly highlight the coastal vibe of your living space while maintaining a more minimalistic look. Incorporating art, mirrors and using whitewashed furnishings or furniture can also be effective for achieve a subtle oceanic look.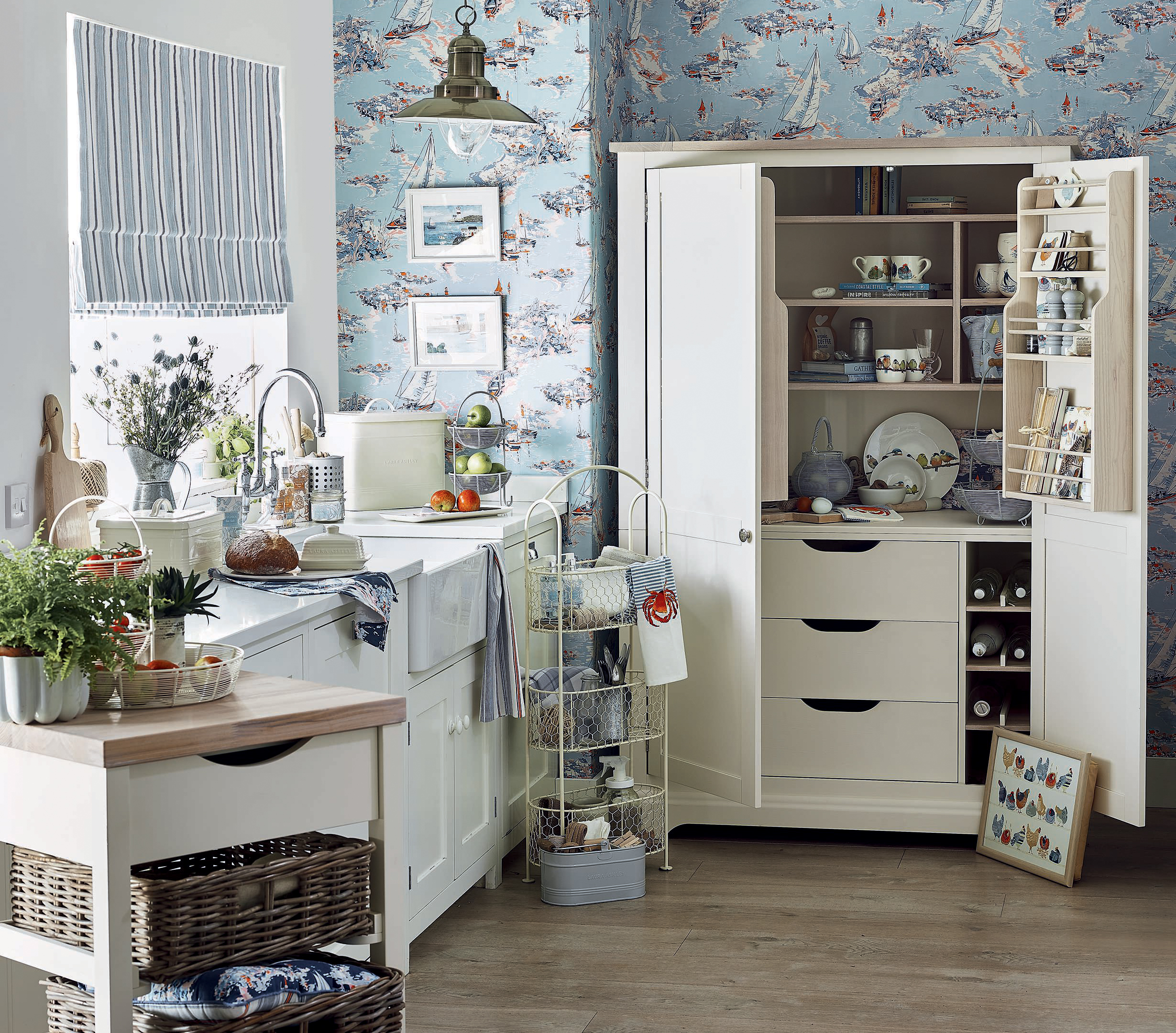 DON'T BE AFRAID TO THEME CLASH
One of the trends in coastal design at the moment is theme clashing. One theme that works especially well alongside coastal designs is Water's Edge. This collection works well with coastal interior themes because both often use natural looking accessories and textures. Both themes are enhanced by the use of woods, canes and cream whites. Both can also be well accessorised using natural objects like fresh lavender, fruits, flowers, indoor plants and shells. Admittedly, taking on a theme clash can be hard work—as balancing out your bold prints and accessories is a must. However when it works it can look spectacular and unique.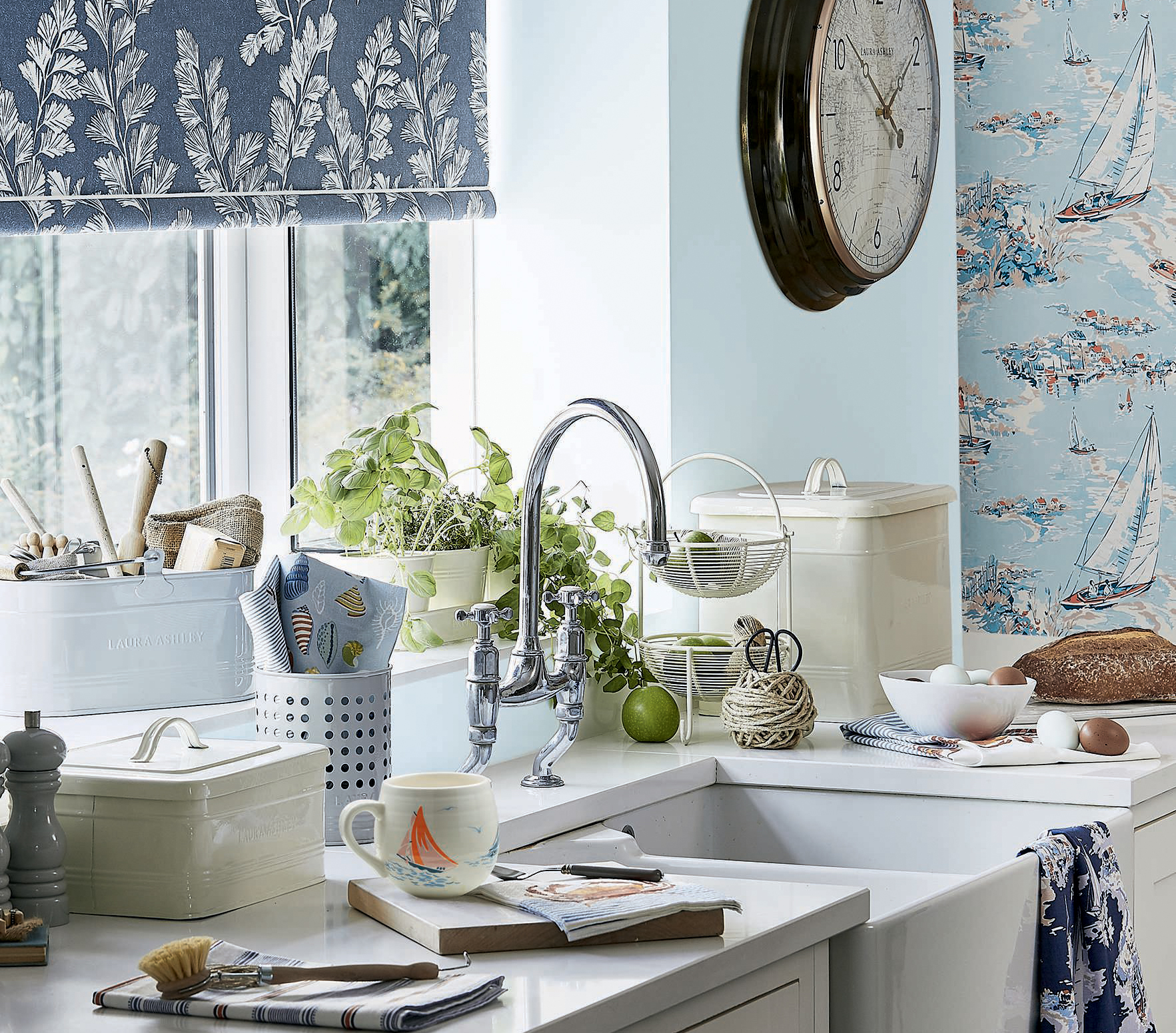 When accessorising a coastal living space it is essential to use furniture or adornments with natural accents. Wool, hemp, cane and wood are all great to use when creating a coastal living space. It is also better if these natural accents are on the lighter side. Dark wood can still work if using a nautical theme as the tone is similar the wood of a ship's cabin, but this sort of theme edges further into the nautical and less into the light coastal. Adding natural accents can be as simple as placing your wooden chopping boards on display or buying eco-friendly wood-based bathroom and kitchen accessories. Using light wooden frames to house your prints can also work a treat. Also investing in a natural fibre carpet can add some extra dimension to your coastal interior.
LAYER YOUR NEUTRALS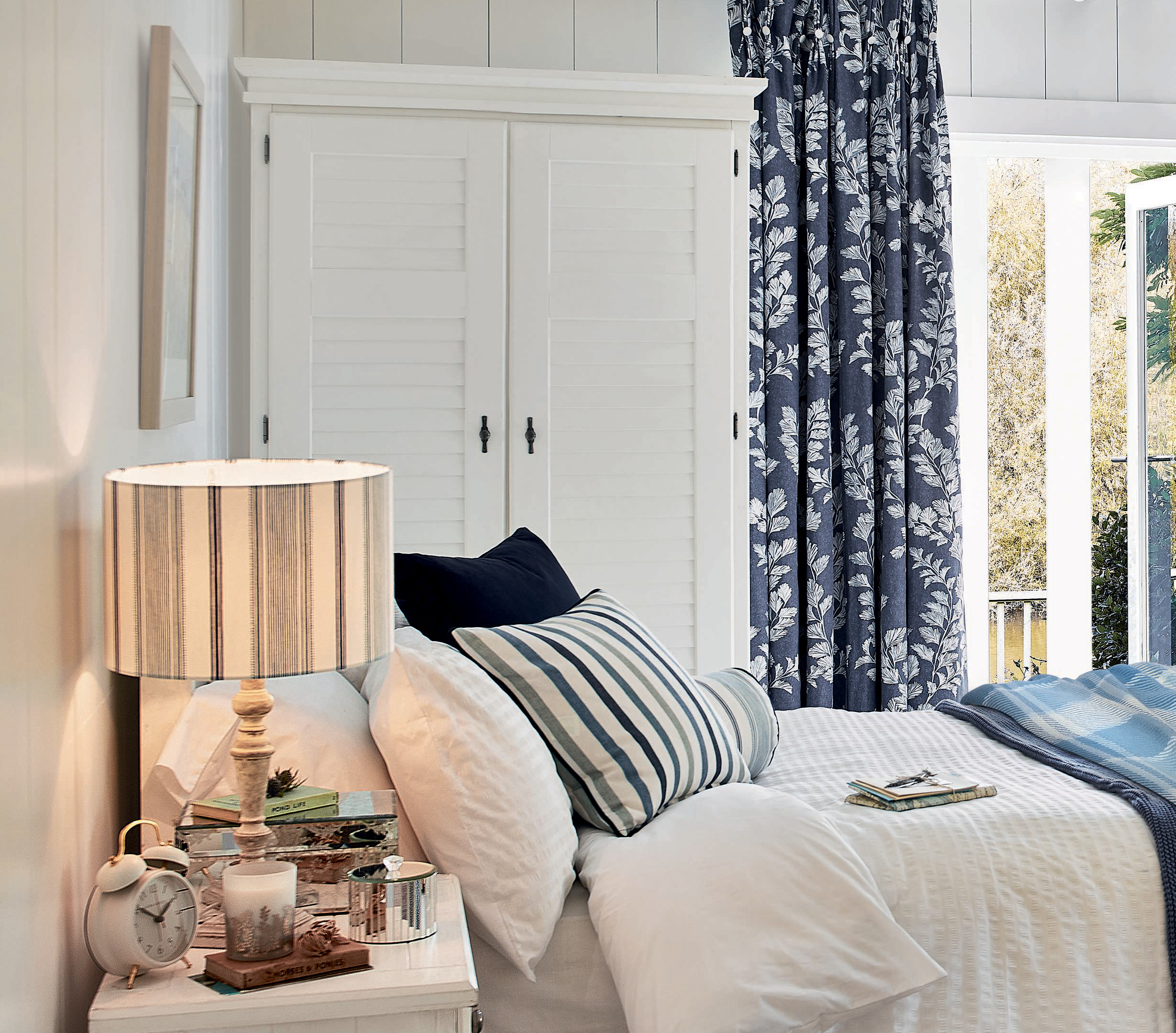 One of the greatest advantages of using a coastal theme for your home is the fact that it's one of the few themes where it's okay to layer your natural hues. Layering white, cream and tan in the same room works particularly well when paired with browns and woody tones. It can also work well with dark blues as it balances out the nautical tones to create a space that is lighter and fresher—a perfect reminder of the ocean lapping against layers of coloured sands.
Which of the three coastal colour palettes do you like best? Do you prefer a more nautical look or do you prefer the layered neutral look? Let us know in the comments below.