Author and Blogger Elyse Major is back with a new wallpaper craft that will make note writing original and fun!
All it takes is a few extra invitations and leftover holiday cards and the next thing you know you've got a collection of envelopes of random sizes. Turn this rag tag assortment into a stationery set using wallpaper scraps and a few supplies. No envelopes? There's a workaround for that, too. Painterly Stripe Blue Wallpaper lends a breezy coastal feel to this project but any of Laura Ashley's 100+ designs will do! While email and social media keep many of us connected, there's nothing like receiving an unexpected note in the mail and you can even order postage stamps by mail.
What You Will Need
Envelopes
Glue Stick
Pen or Pencil
Ruler
Scissors
Wallpaper

Instructions
This Make & Do has many options: Inside liner and flap, inside or outside flap, or self-mailer. For each project it's best to use colored construction paper to create templates – this way you can work out any measurement issues before moving onto using the wallpaper.
Inside or outside flap: Position open envelope over wallpaper, cut to fit flap, and glue!
Inside liner: Lay envelope flat, mailing side down, and open wide. Measure the width across and the length down past the "throat" (that's the opening in envelope-speak) and be sure to leave a margin so that the insert can slide in and the adhesive has room to work. Cut to fit, insert final and glue.
Notecards: Create single sheet cards by measuring and cutting wallpaper to fit envelope, either as a small rectangle or square, or folded in half.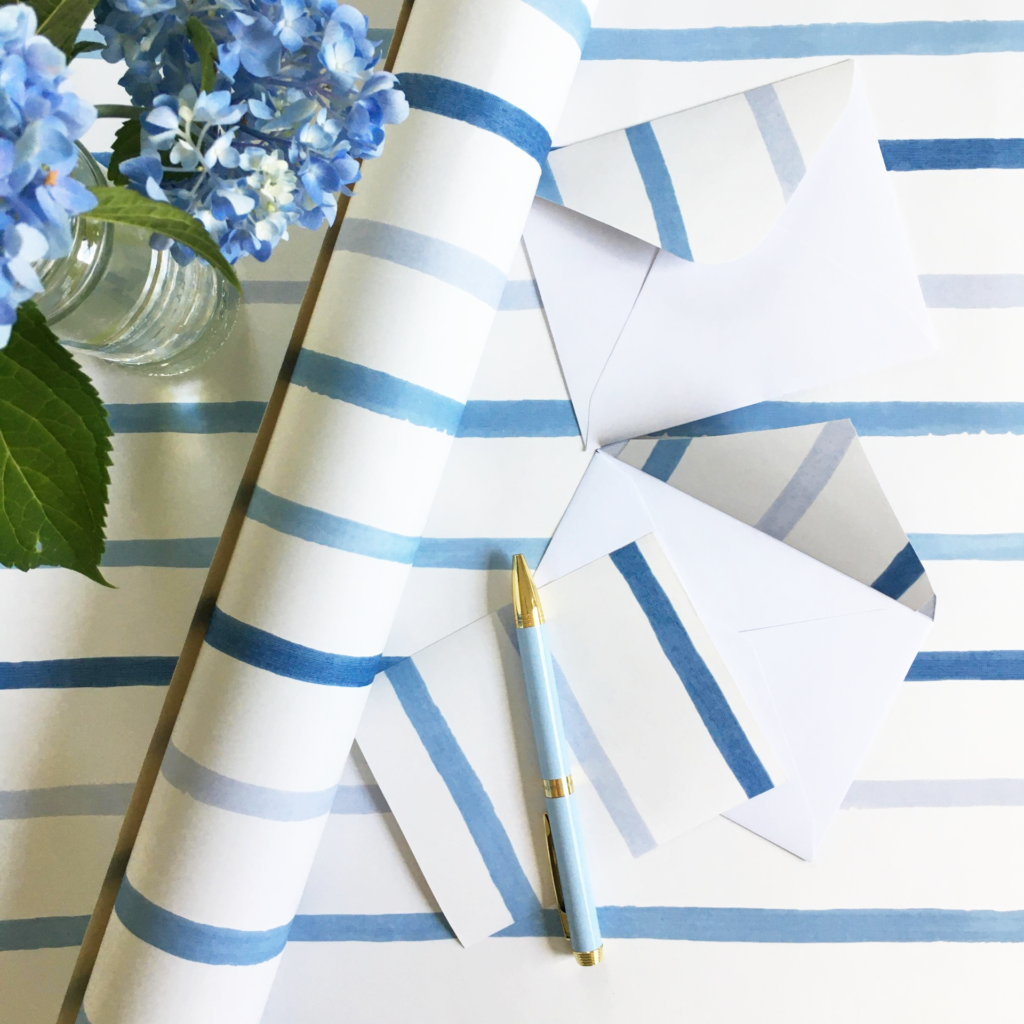 Self-mailer: Fold wallpaper in thirds and once your note is written, seal using a sticker or punched paper affixed with glue.
Want more craft ideas? Visit Elyse on Instagram at @elyse.press.major
Also shown: Laura Ashley Glasshouse Ballpoint pen