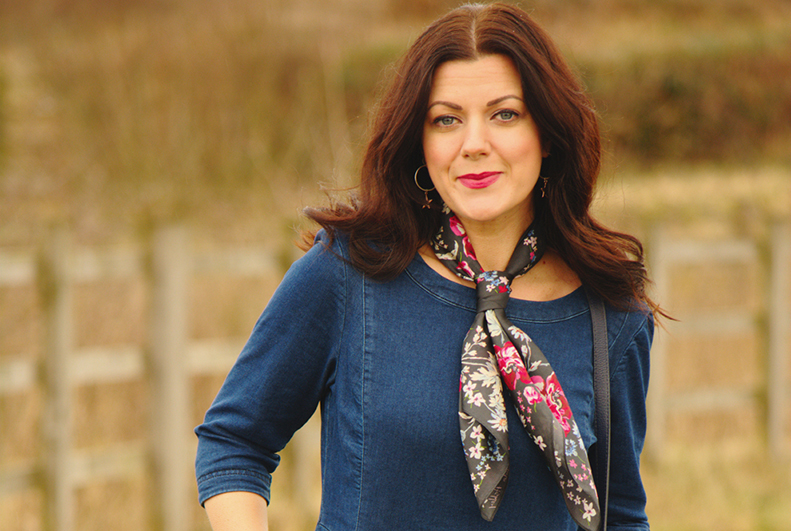 FLORALS AREN'T JUST FOR SPRING SO TAKE A LOOK AT HOW THE LOVELY RACHEL IS STYLING THEM THIS SEASON…
With Spring officially here, our closets can finally embrace the annual fashion trend of florals. The lovely Rachel from Rachel The Hat is here to show us how versatile florals can be!In the famous sarcastic words of Miranda Priestly from fashionistas favoured film The Devil Wears Prada, " Florals for spring? Groundbreaking."Indeed, we see florals roll around every year once the buds start to form and the temperatures start to rise. Floral prints for the season aren't a new trend, however, they are a classic.So why do so many of shy away from this pretty print? Me? I am more of a stripe girl with the occasional hint of leopard print. For so long I deemed floral prints as too busy, chintzy, twee or outdated. But, the right floral print worn the right way can be anything but those things. It can look fresh, colourful and work on a number of occasions too.Here are 3 looks to try; from a nod to the trend to full-on floral, there is a way everyone can enjoy these seasons offerings.
A NOD TO FLORALS WITH ACCESSORIES
If you're not keen on dressing in head to toe florals, try adding in some simple accessories into your everyday look.
The florals will instantly make your outfit pop even if it's just refreshing an older outfit. Try accessorizing with a floral handbag, umbrella or the Archive Inspired Silk Scarf, like I have here. If you aren't used to wearing florals, keep the rest of the outfit plain and neutral, like with this Indigo Denim Shift Dress which felt extremely lovely on and was still in my 'plain' comfort zone.
 A FLORAL TOP WITH FAIL-SAFE JEANS
Whenever I want to try something new I will always try it with jeans (where possible of course). The jeans are my comfort zone, they tether me to my style and make me feel at ease when experimenting. But they also enable me to try different tops without feeling like I'm straying too far from what I enjoy wearing.
The Floral Stripe Scoop Neck Top is fantastic as it combines stripes and florals, making the look instantly modern with its contemporary pattern mixing. Pair it with 5 Pocket Straight Leg Jeans for a relaxed look.
JUST GO FOR IT WITH A DRESS
A dress is an easy way to try wearing florals. Find a good cut of dress you love and you will inevitably find it in a floral print. Dressing in a good dress is what I like to fondly call a 'No-Brainer'. Its an outfit that takes little thought and you don't have to ponder what you're going to wear with it, its an instant outfit in a dress. Just throw on some tights and boots and you are good to go.
This Pussy Bow Lilac Print Flare Dress is perfect for transitioning from cold into warm Spring. For now, I've accessorised with a cardigan, tights and boots but come the warmer days all you have to do is ditch the tights and cardigan, add some simple sandals or pumps and a denim jacket for if it gets chilly. Simple style but florals made easy.
How are you styling florals in winter? Let us know below or @LauraAshleyUSA