28 summer styles have arrived, and it is time to start shopping
We are taking a cue from fashion designer Batsheva Hay and jumping into summer with playful fashions big on joy and high on style.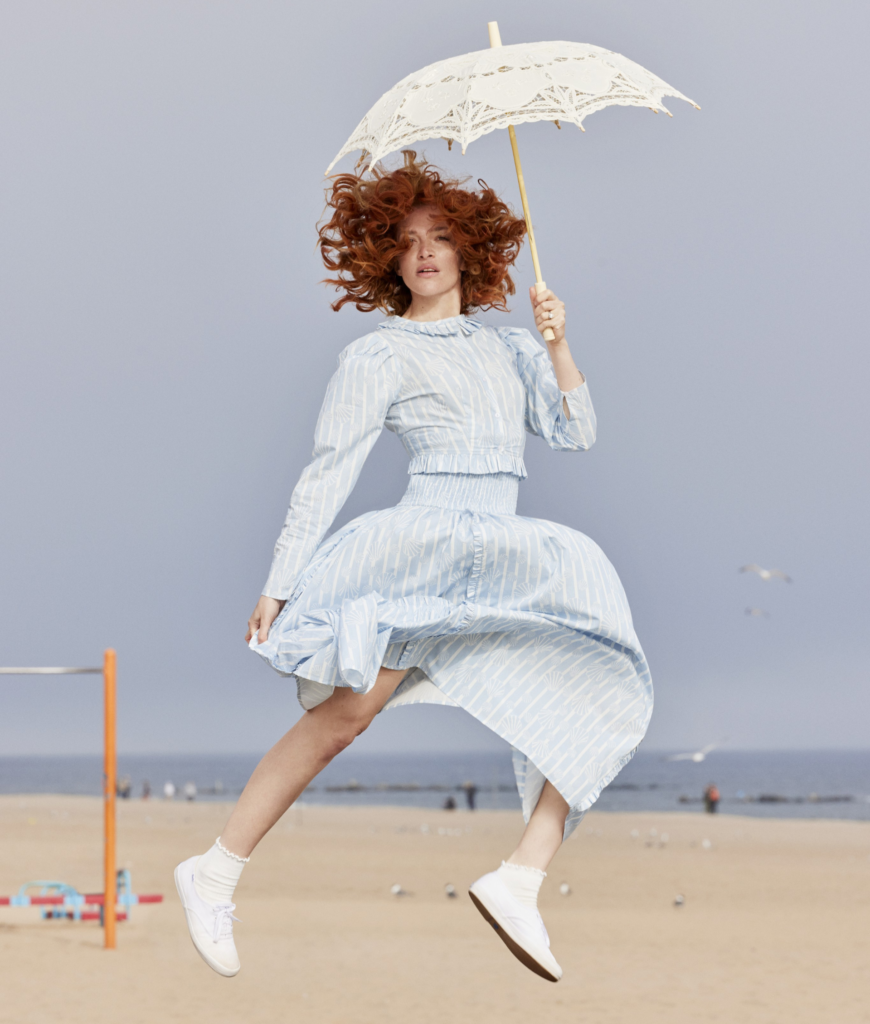 Laura Ashley and Batsheva just launched a fourth women's fashion collection as part of Laura Ashley's 70th anniversary celebration. Taking inspiration from Laura Ashley's archive prints and an 80's design aesthetic, the capsule collection offers a variety of styles and shapes that are playfully sophisticated and full of florals.
Hay says, "What I love about this collection is that there are pieces to wear at the beach or to a wedding. A lot of the tops would be great with jeans, or you can mash the iconic prints together."
Revisiting designs from Laura Ashley's archive was part of the design process for this collection. Hay explains, "I feel very lucky to be part of the Laura Ashley 70th anniversary year. I looked through the archive prints, selecting ones that work together but have enough variety. Then I go to archival sketches and catalogues to think of ideas for silhouettes, and I riff on those."
Let's get shopping and get a first look at the newest fashion trends and silhouettes from this limited edition Batsheva X Laura Ashley collection.
Strapless: Strapless dresses are ideal for warm weather. Our archival Rowena print and Rubens print featured on the strapless Bronwyn dress silhouette features a form-fitting elastic at the waist and neckline, giving this dress a gorgeous shape along with the full skirt and two patch pockets.
Tulips and Shells: The latest capsule from the Laura Ashley and Batsheva collaboration marks the brand's 70th anniversary with the brand's hero print, Tulips, and the iconic Honningtoft Shells print from the archives. Hay said, "For this collection, Tulips, and Honningtoft Shells gave me a perfect launchpad, with memories of those prints from my youth."
Matching Sets: Mrs. Ashley was always one to set fashion trends, and her style still inspires fashionistas worldwide. This collection nods to her impact on fashion with the trousers and shorts silhouettes and coordinating tops, all while also featuring Batsheva's signature touches, including playing with volume, ruffles, and other details for a maximalist look and feel. Wear separately or pair as a coordinated set for a chic twist on summer wardrobe staples.
Dresses with Versatile Sleeves:  The Fells dress, available in Tulips and Rubens prints, is highlighted by puff sleeves designed to offer a second romantic look if you want to style it as an off-the-shoulder dress. The pleated bodice, full-bodied skirt, and side seam pockets complete this gorgeous summer dress ready for any occasion.
Ruched Bodice: The Gwen dress has a ruched bodice and a full skirt for an on-trend summer look. The square neck and halter strap ties make this ideal for warm-weather dressing. Sure to be a popular style, the Batsheva X Laura Ashley capsule features the Gwen dress in three archival prints – the Honningtoft, Duxford Pines, and Inglesham.
Shawl Collars: Remarking on her favourite piece in the collection, Batsheva adds, "I love the Wednesday Dress in Duxford Pines. The print is perfectly summery, and the dress is so much fun to move in. It is the ideal picnic on the beach dress." We love the long-sleeve dress in archival Laura Ashley Duxford Pines print thanks to its shawl collar, tie at the waist, and tiered bottom hem lined in eyelet lace.
Ruffle Details: The Ileang dress and May dress both feature one of the season's biggest trends – ruffles. Hay uses ruffles to enhance the silhouette of each dress. The short sleeve Ileang and the midi May dress both include a V-shaped ruffle and full skirt, while the May dress also includes a ruffle at the hem of the full skirt for an extra feminine touch.
Short Dresses: Warm summer weather sometimes calls for cool dresses. We love the Beaumaris and Mini Prairie dresses for when the sun is out, and the temperatures rise.
With prices ranging from $140 to $325, the 28 designs include dresses, blouses, shorts, trousers, and skirts. The collection is available now on Batsheva.com and lauraashleyusa.com and will be available soon at Net a Porter, Shopbop, Lisa Says Gah, Shop Showroom, Tuckernuck, and other specialty boutiques.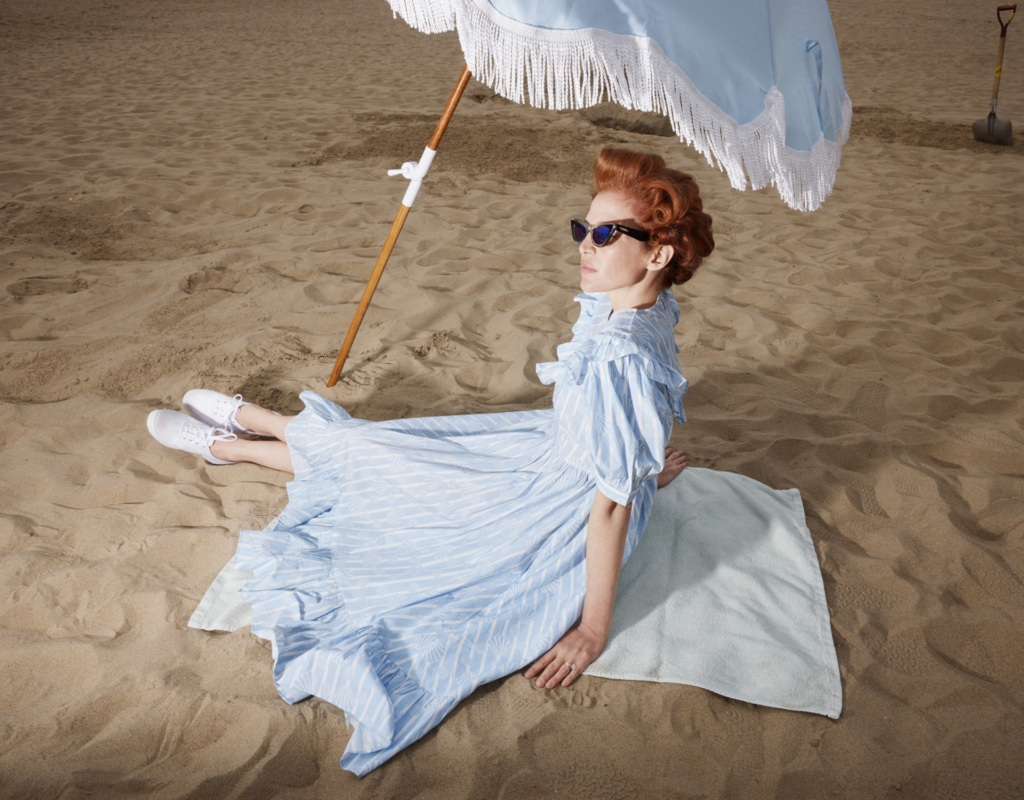 Do you remember any of the archive prints used in our Batsheva X Laura Ashley collaboration, like fashion designer Batsheva Hay? Let us know by commenting below. Also, don't forget to tag us when you are wearing Laura Ashley. Use @lauraashleyusa or the hashtag #lauraashleyusa.
---