Make a table set with our Laura Ashley cupcake and polka dot PVC fabric coordinates. Use the two fabrics to sew reversible pieced placemats that look great and easily wipe clean. You can create matching napkin rings by cutting cupcake motifs and adding ribbon ties. To complete the set add embroidered lettering and a charming Laura Ashley design to napkins for a custom and coordinated look. This pretty set is perfect for lunch, brunch, teatime, or anytime!
Materials for Napkins and Napkin Rings:
Four purchased plain napkins
Four Laura Ashley vinyl-coated cotton fabric cupcake designs (cut each individual cupcake motif with a small margin surrounding the cupcake print)
Four Laura Ashley vinyl-coated polka dot print pieces cut to equal a square slightly larger than the cupcake pieces
Brother Embroidery Supplies including embroidery threads, medium weight tear-away stabilizer, adhesive backed tear- away stabilizer, and a 5-inch X 7-inch hoop
Brother Lettering Software, optional, but helpful for adding special fonts for a combination design, and for printing an embroidery design template
Size 12 Microtex machine needle
Matching sewing thread and a washout marker
Eight pieces of grosgrain ribbon 12-inches long by 3/8-inches wide
Instructions for embroidering each napkin:
Create an embroidery design using the Laura Ashley embroidery design library along with lettering from lettering software or built in fonts. Mark center area of napkin corner. Use the software to print a template for positioning. Note: If you are using built in fonts you'll need to accurately measure and mark the position for the embroidery. Hoop adhesive backed tear away. Attach napkin, positioning it lengthwise and aligning it in the center of the hoop. Embroider combination design on each napkin.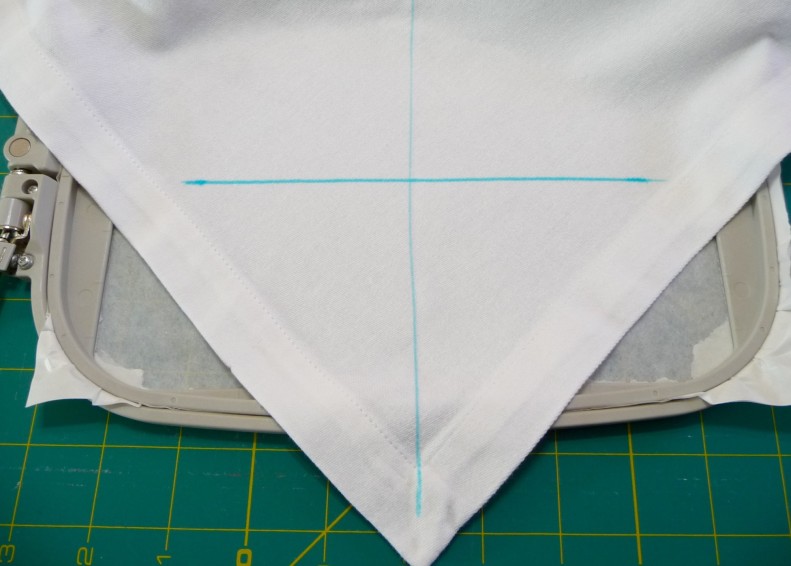 Remove stabilizer from napkins and wash out markings.
Instructions for each napkin ring:
Layer Polka dot print square right side down on a piece of tear-away stabilizer. Place cupcake piece on top with right side up and ribbons sandwiched in between. Sew along edge of cupcake, securing ribbon and PVC layers together using the roller foot and a zig zag stitch.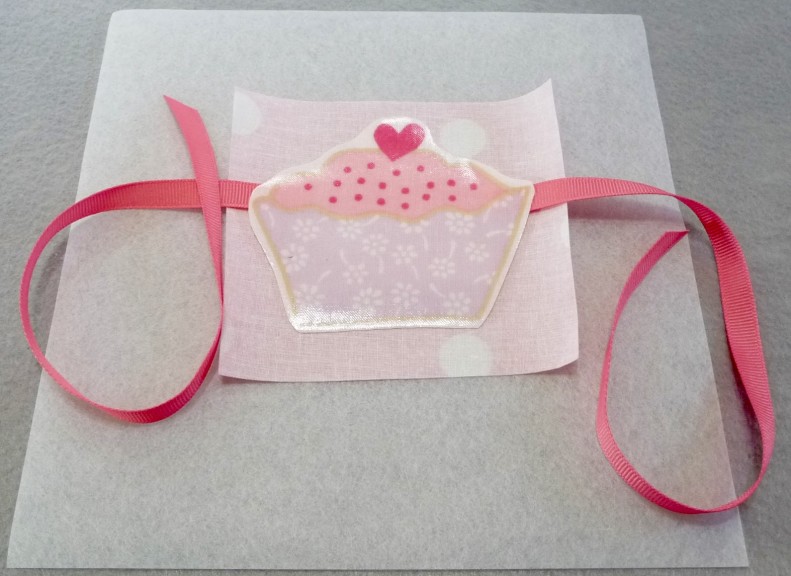 Remove stabilizer and carefully trim away excess polka dot fabric outside the stitching line.
Materials for each Placemat:
One rectangular piece of Laura Ashley vinyl-coated cupcake print fabric, cut 12-inches wide by 8-inches long for center
Two over sized strips of Laura Ashley vinyl-coated polka dot print fabric cut 3-inches wide by 9-inches long for side edges of placemat
Two oversized strips of Laura Ashley vinyl-coated polka dot print fabric cut 3-inches wide by 19-inches long for top and bottom edge of placemat
One rectangular piece of Laura Ashley vinyl-coated polka dot print fabric measuring 18-inches wide by 14-inches long for reverse side of pieced placemat.
Temporary adhesive basting spray specifically for fabric
Medium weight tear-away stabilizer
(Finished size of each placemat equals 18-inches wide by 14-inches long)
Important Note: The non-stick roller foot allows for smooth stitching when sewing on top of the vinyl-coated side of the fabric. Place a layer of tear away stabilizer underneath the fabric to keep the fabric moving smoothly whenever the vinyl coated side faces the bed of the machine. Remove stabilizer by gently tearing it away, using new pieces of stabilizer as necessary.
Instructions for placemats:
Select a 7mm wide, open style bridging stitch such as the one featured here. Select the 12-inch wide by 8-inch long rectangle cut for the center. Place one 3-inch by 9-inch strip along the right hand side of the center piece with a ½-inch extending at each end. Sew the pieces together using the bridging stitch, pushing the long raw edges together so they touch, and tying off stitches at the beginning and the end.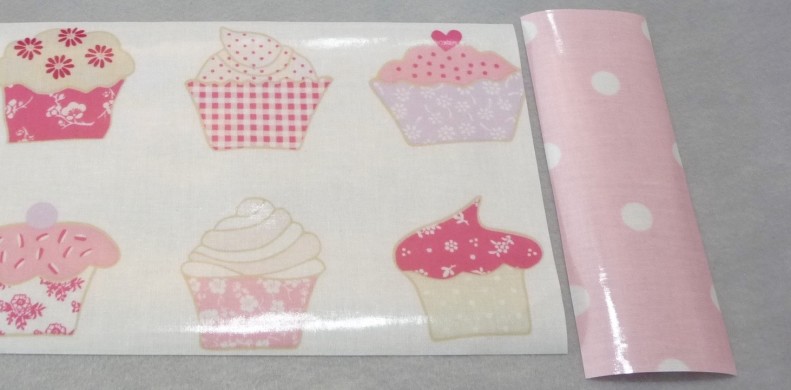 Repeat previous step to sew a matching strip to left hand side. Trim excess fabric at each end so it is even with the center piece. Next, place one 3-inch by 19-inch strip along the top and stitch in the same manner as you did for the sides. Repeat for the bottom strip.
Trim excess at the ends of top and bottom strip, forming an even rectangular piece for the pieced placemat. Note: This method of stitching oversized strips and then cutting them to size is a common patchwork piecing technique used with regular fabrics. This technique makes it easy to finish with a perfectly squared off block of fabric when piecing is complete.
Select the rectangular polka dot piece cut for the reverse side. Follow instructions on the adhesive and spray the wrong side of this piece. Layer the polka dot rectangle wrong side up on a large piece of stabilizer and then place the pieced mat on top, smoothing the layers together with all raw edges matching.
Change machine to a straight stitch with a stitch length of 3.0 and sew all around edge of mat, top-stitching ½-inch from raw edges and back stitching at each end. Carefully tear away remaining stabilizer.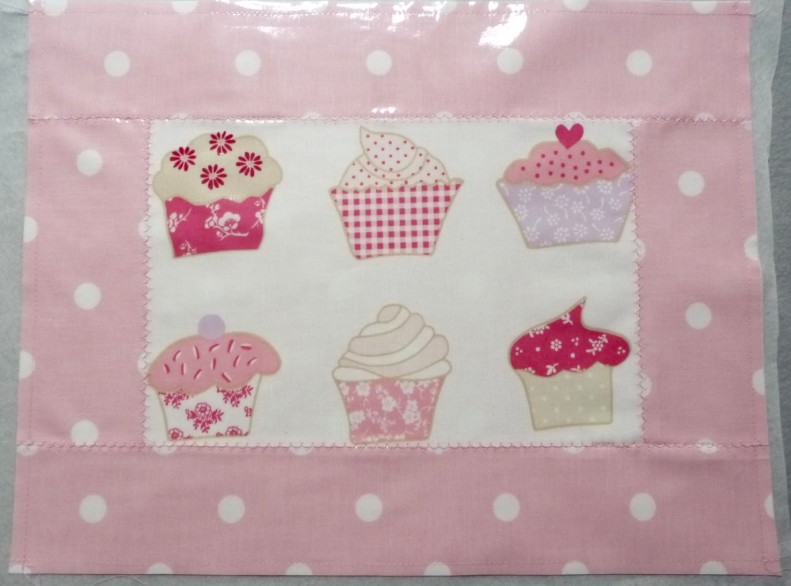 Wrap and tie cupcake around napkin and combine with placemat for each place setting. You are finished. Set the table and enjoy!