Keep Their Little Hands Busy With 3 Easy Wall Art Projects…
With Spring on its way, now is the perfect opportunity to get creative with the kids in time for the Easter holidays. Enlisting the help of blogger and mum Adele from Circus Queen, we were keen to give a few quick and easy projects a go that you can do with your children. Armed with lots of Laura Ashley goodies, Adele shares three simple DIY projects guaranteed to keep those little hands busy!
You will need…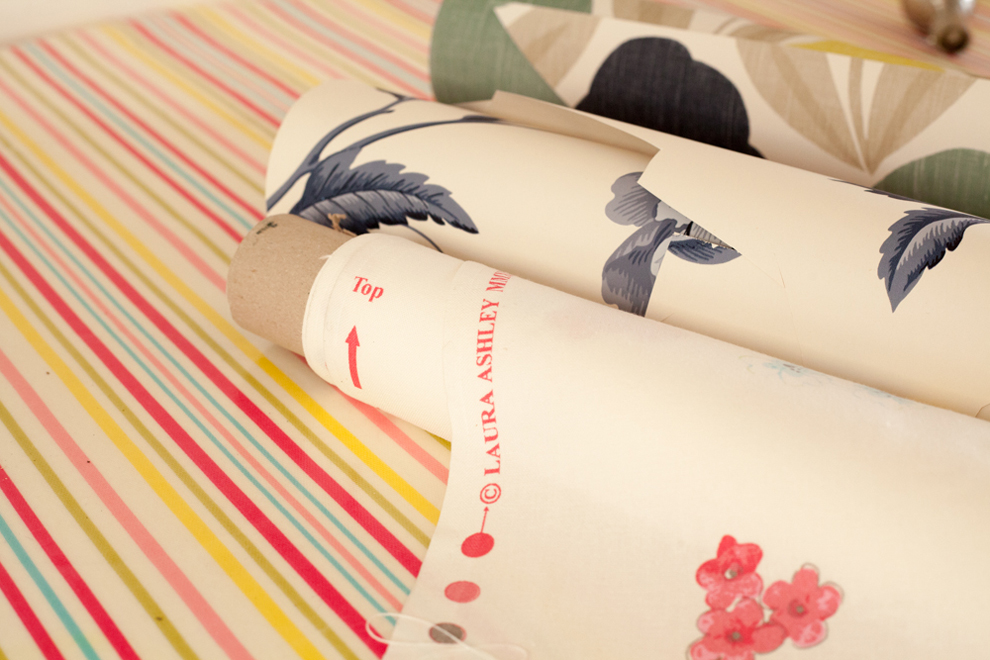 Your choice of fabrics and wallpapers (or a selection of Laura Ashley fabrics and wallpapers) plus a selection of craft tools. Read on to find out what tools are used for what DIY.
It can be tricky finding crafty projects that children can get stuck in to that don't wind up looking too kiddish. With a three-year-old who's mad on making, I can't expect to get creative without her wanting to join in so I'm always on the hunt for things to do that we can work on together.
Here are three of our recent wall art projects, incorporating products from Laura Ashley's beautiful decorating range. They all have a bit of a springtime feel so, hopefully, they'll give you some inspiration to get crafting with your little ones as the seasons change.
1. No-sew bunting
Ice Lollies PVC Fabric
We made our bunting with Laura Ashley's Ice Lollies PVC coated fabric, some jute twine, a pair of pinking shears and a glue gun. Two great things about using the PVC coated fabric: it sticks beautifully with hot glue and you can put this bunting out in the garden.
To do… Draw your template on a piece of cardboard. You're going for a triangle with a small rectangle at the base for folding.
Let your child trace around the template on the cloth. We took it in turns and I suggested where to put it next so we didn't waste any space.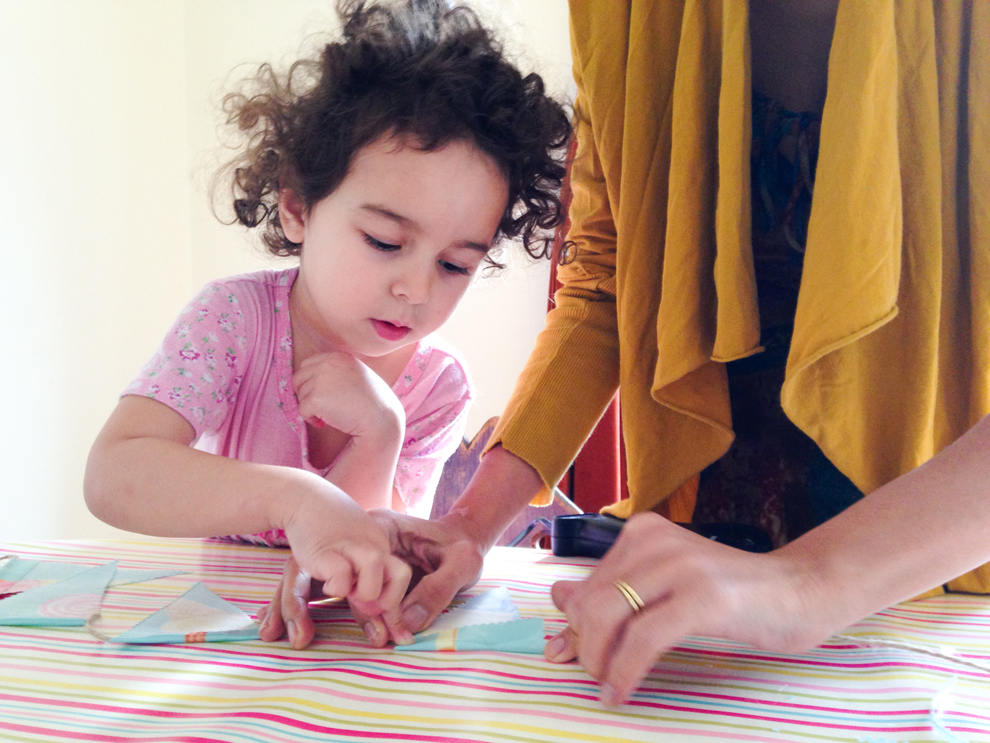 Depending on age, let your child cut the triangles out. Since my daughter's pinking shears aren't up to cutting cloth, she used mine but she found them fiddly since they're so big. So, she did a couple and I did the rest.
Lay out triangles along the jute twine, back side up. You're going to keep going until you've used all your triangles. Run a line of hot glue along the twine and let your child fold the the flap over it (or do it together, depending on how confident you feel about it).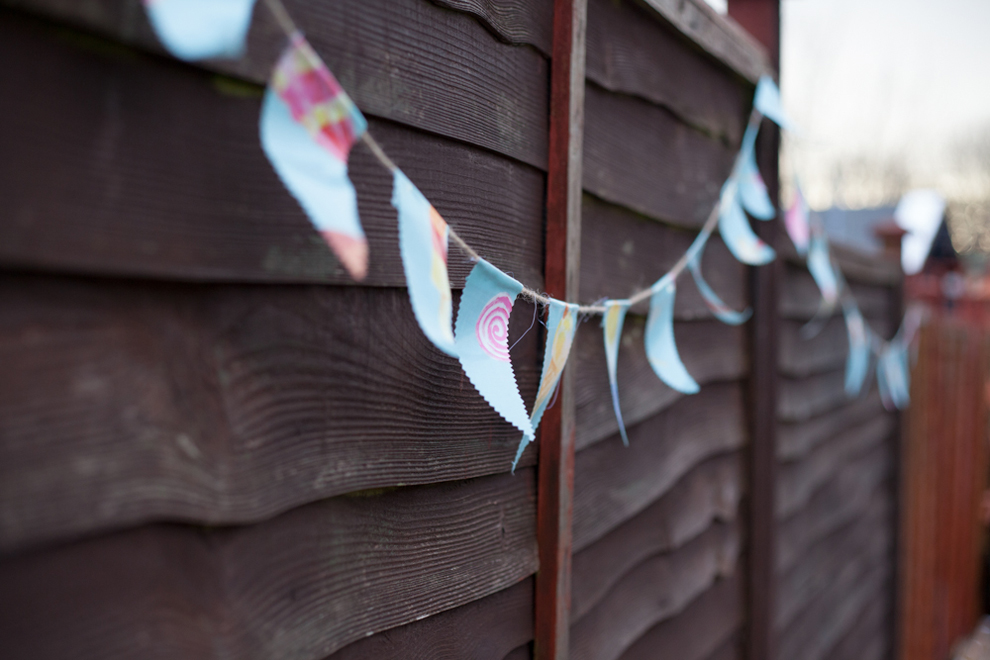 2. Resist painting
This is such fun to do with kids. When they start pulling the tape off, it's like unveiling a mystery.
We made ours using water based paint in Sage and Amethyst, paint brushes, a piece of plywood, masking tape and a primer.
To do… Prime the wood. When it's dry, let your child paint using the first colour. You could suggest swirling it on, or swirl together as we did, to give your painting texture. Leave to dry.
When dry, use masking tape to make your word or image. The aim is for fun, not perfection. You could print off an image and show your child what you're trying to create or do this bit on your own.
Paint (more swirling) using the second colour.
When that coat dries, let your child tear off all the masking tape to reveal the picture.
3. 3D collage
We wanted to create a collage with some depth. I came across a few versions of this idea and decided we'd give it a go using Laura Ashley's Elveden Sapphire wallpaper, a pair of scissors, a small canvas, craft glue, a glue gun, a toy insect, white acrylic paint and white glitter.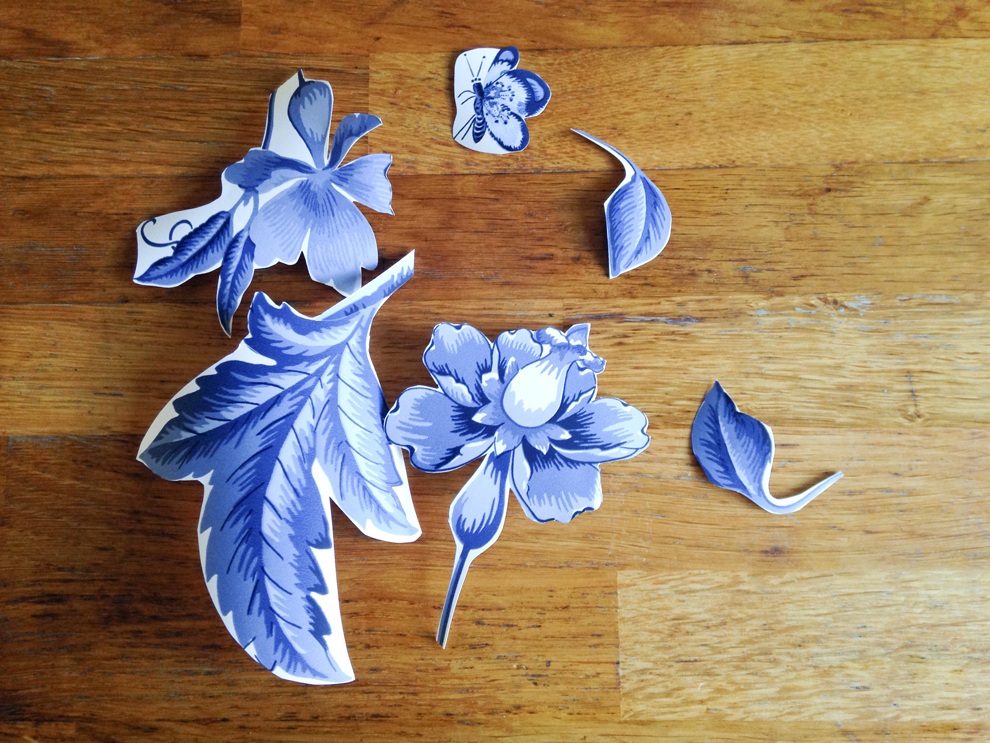 Elveden Sapphire Wallpaper
To do… Cut out a few shapes from the wallpaper or let your child, depending on age. Let them use the craft glue to stick the shapes to the canvas as they please. You can add more if you want to even out distribution.
Let your child paint the insect in white acrylic. When it's dried, use the craft glue to cover the insect in glitter.
Hot glue your insect to the collage.
There you have it! 3 grown-up wall art ideas for you to enjoy with your children. Do you have any DIY ideas you like to do with the little ones? Let us know in the comments below.