Our mate, Brittany Jepsen from The House That Lars Built, is back with another great DIY project that uses our beautiful wallpaper to update your breakfast trays.
I love finding unexpected ways to use objects, and wallpaper is one of my favourite mediums. There are so many possibilities! I thought it would be fun to dress up a breakfast tray with wallpaper–especially Laura Ashley wallpaper! This would be perfect for home decor or just to use. Think breakfast in bed, dinners in front of the TV, or entertaining. I tried it out in two different ways. First, as a lining on a tray and second, with cut out elements from the wallpaper. I'll show you both!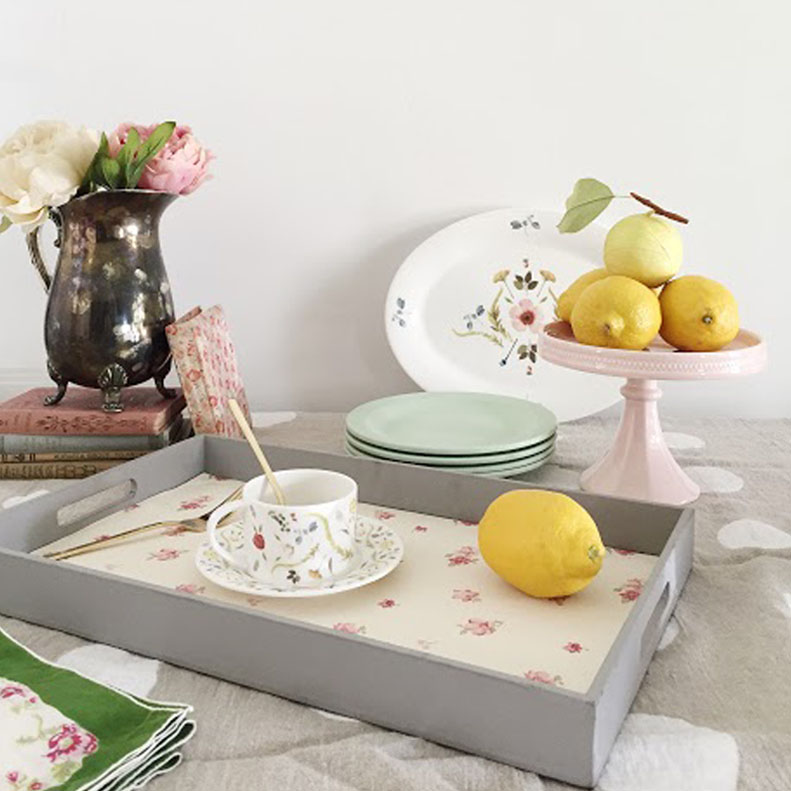 Shown: Abbeville Pink Natural Wallpaper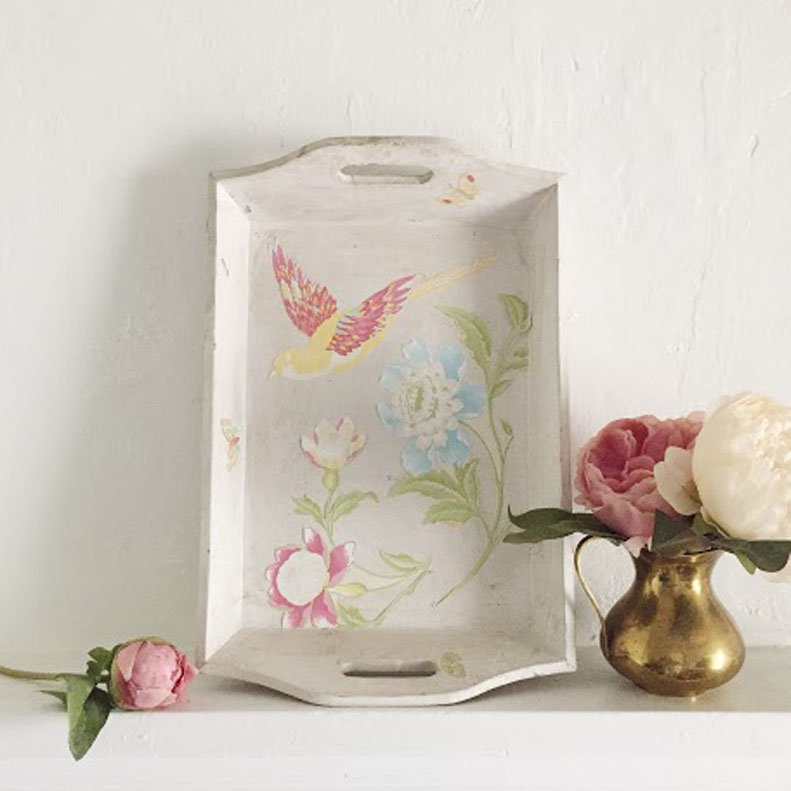 Shown: Elements of Summer Palace Wallpaper
Materials: Wallpaper, scissors, craft knife, healing mat, ruler, tray, pencil, adhesive spray or Mod Podge, paint brush, bone folder
For the liner:
Place the tray on top of the wallpaper and trace around it.
Cut the wallpaper with scissors or a craft knife.
It's very likely you'll have to cut down the wallpaper depending on the width of your tray. Mine was about ¼" down from the traced line.
Adjust your cuts as necessary.
I used adhesive spray so that there would be no puckering in the paper. Position it in place.
For the cut out look:
Cut out some elements from your wallpaper.
Arrange them in your tray to figure out your desired design.
I used adhesive spray for mine, which is good if you don't intend to use it with food. Spray each element down and matt it flat with a bone folder.
If you use Mod Podge, paint the back of the paper and position it in place.
If you want to protect the paper from food, mod podge the top of the entire inside of the tray. Do a couple of coats.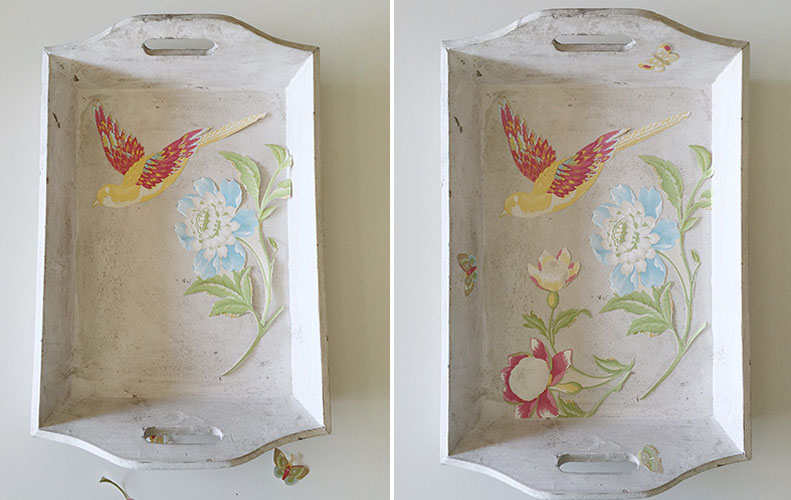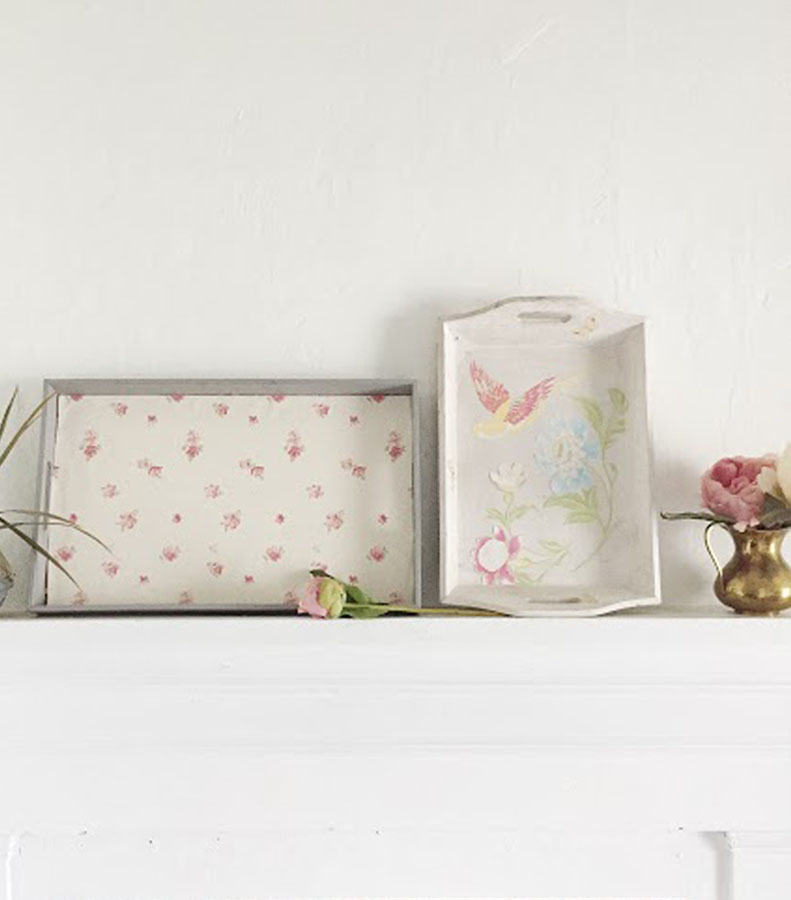 There you have it! Two simple ways to transform your breakfast trays and give them a lovely, updated look.