With the release of our Spring/Summer 2016 home collections comes the arrival of new and exciting prints that will become future favourites in our homes. The design garnering all of the attention this season is the archive-inspired Willow Leaf Hedgerow print. This wonderfully fresh print is the perfect option to brighten up your home, and with nature being a huge trend in interiors this year, it will make everyone green with envy. Let's delve into the archives to learn more about our print with a past, Willow Leaf.
Our archivist Imogen tells us…
"The Willow Leaf Hedgerow print is actually a copy of one we did in 1998. The original was an in-house design print called Bamboo which was sold as wallpaper."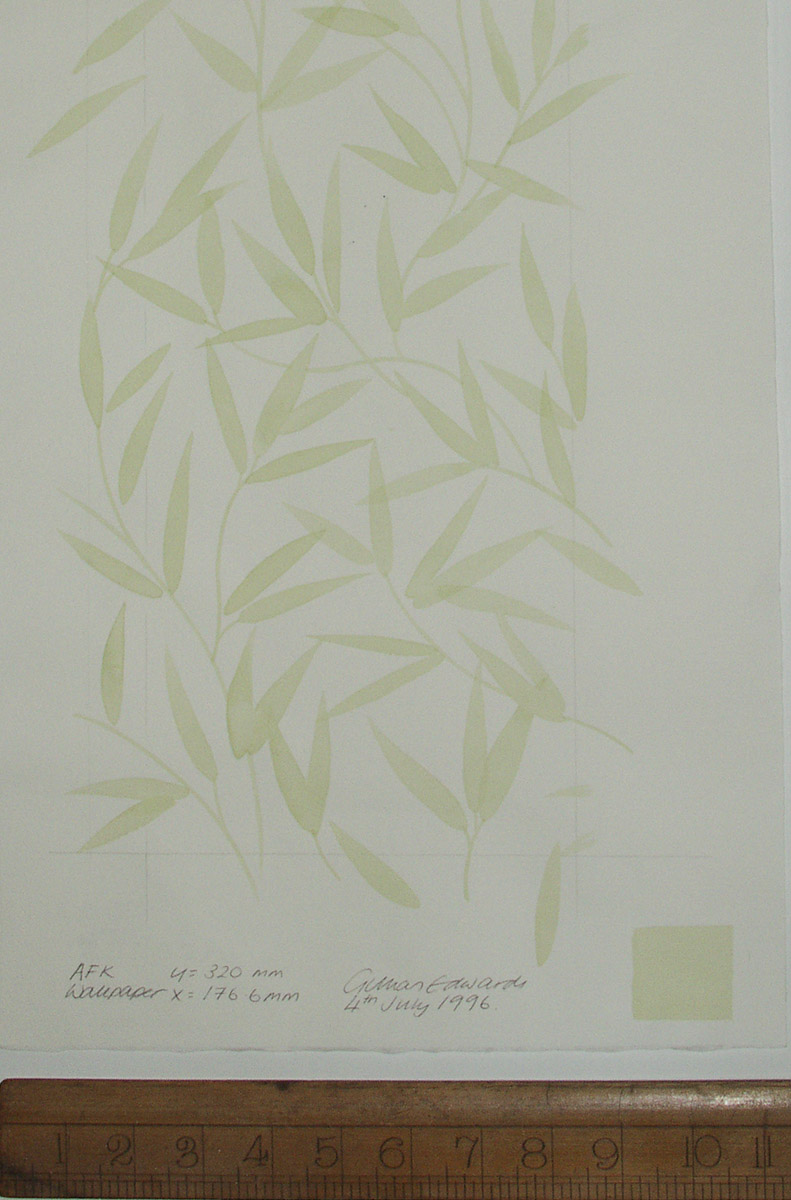 As you can see from our images in the archive, a lot of work goes into taking the original design to something Laura Ashley-worthy and we feel the result is amazing. This print is also inspired by William Morris Designs. Nature and craftsmanship was greatly admired by William Morris, an interest that Laura Ashley shares, too!
As the main print in our Timeless Country collection, the hedgerow colourway brings a fresh country feel to the story while also being delicate enough to compliment the wood furnishings. Timeless is the key word in this collection, as it truly is a look that will never age.
If wallpaper isn't an option you're considering, creating blinds and curtains from our Willow Leaf fabric is a great way to add fresh colour to your home. Whatever the weather outside, you can ensure a relaxed, contemporary look inside.
Complete the look with decorative accessories like this charming Willow Leaf Hedgerow cushion. Also shown is the Farah Hedgerow cushion.
Want more information on the Timeless Country collection? Take a look at our video! What do you think of the Willow Leaf print? If you're proudly displaying this print in your home, we'd love to see pictures! Tag us on Instagram @LauraAshleyUSA.