Get A First Look at Our New Home Collection
Mrs. Laura Ashley said, "Decorating isn't about colours, carpets, and textiles. It's about expressing your personality."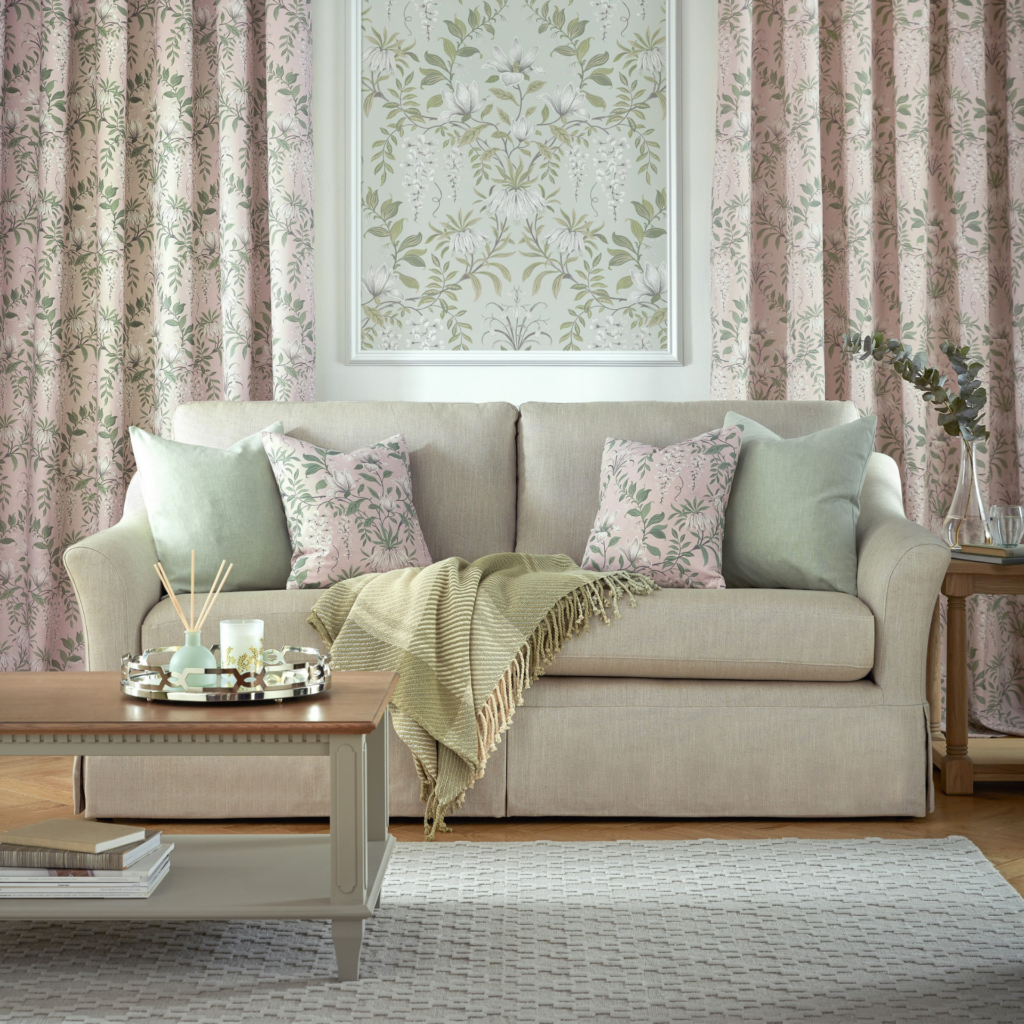 Now is the time to let your home help you live the life you've been dreaming of by putting your personality front and center, which will create a more meaningful space that you love.
Featuring statement-making prints injected with plenty of charm, our new home collection embraces personality, happy hues, and a soft side that feels timeless and modern all at once.

To learn the secrets on how to transform each room of the house to show off your personality, here are tips from Laura Ashley experts:

Lean into an all-over print: What's old is new again. An all-over print is one of the hottest home decor trends right now but has also been a design trick used for hundreds of years for those who love maximalism or traditional decor. If you aren't ready to wallpaper and upholster everything in the room, try matching bedding, window treatments, and accessories.
Embrace femininity: Romantic blooms come in all sizes and add an instant air of nostalgia. Add new floral bedding for an instant transformation, or give the entire room a refresh with our wallpaper, which features paste the wall technology for an easier install that designers and DIY-ers appreciate.
Finished with a bow: Good design is in the details. Look for everyday items that offer a little something extra to show off your personality. Our new duvet collection features a sweet floral print option with bow ties, which elevates an essential item into a wonderful design moment.
Flock together: Remind yourself that it is a beautiful life by choosing accessories and decor details that show off your interests. If you love nature, look for gorgeous botanical prints with birds that offer a sophisticated design inspired by nature's perfect colour palette.
Cue the classics: Formal design feels fresh and new with today's updated colour palettes. Getting the look is simple. Choose a timeless print and build the room around it. Formal rooms often set the tone with wallpaper, but you can do the same by choosing an elegant pattern for the largest piece of furniture in the room, such as a bed or sofa.
Choose nothing but warm neutrals: Don't be fooled into thinking that neutrals are boring. Look for neutral hues that pack personality. Warm neutral tones often feel like sunshine in the morning and give each room a glow that cannot be achieved with other hues.
Tell us about the pieces in your home that are meaningful and how you show off your personality. Comment below or tag us by using @lauraashleyusa or #lauraashleyusa.