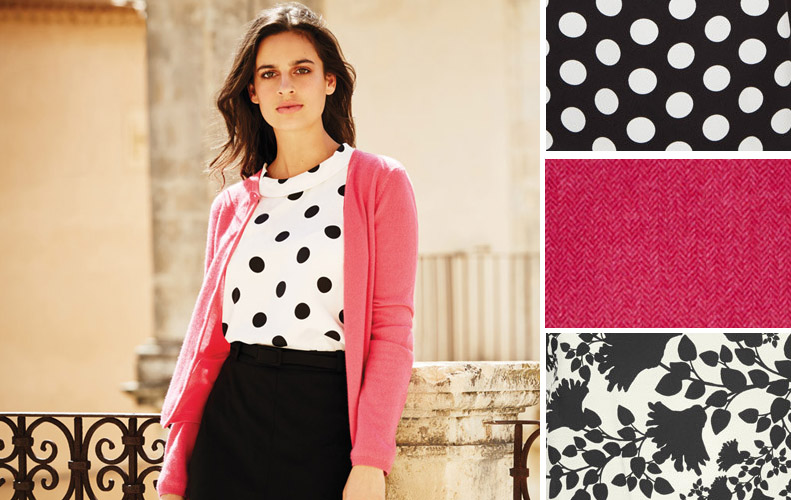 With Valentine's Day on the horizon, our thoughts turn to romance. From first dates to anniversaries, there's nothing quite as exciting as spending quality time with your beloved. We've put together three special looks for your Valentine's Day events. From flirty florals to pretty pinks and polka dots, our favourite outfits will make his heart-a-flutter!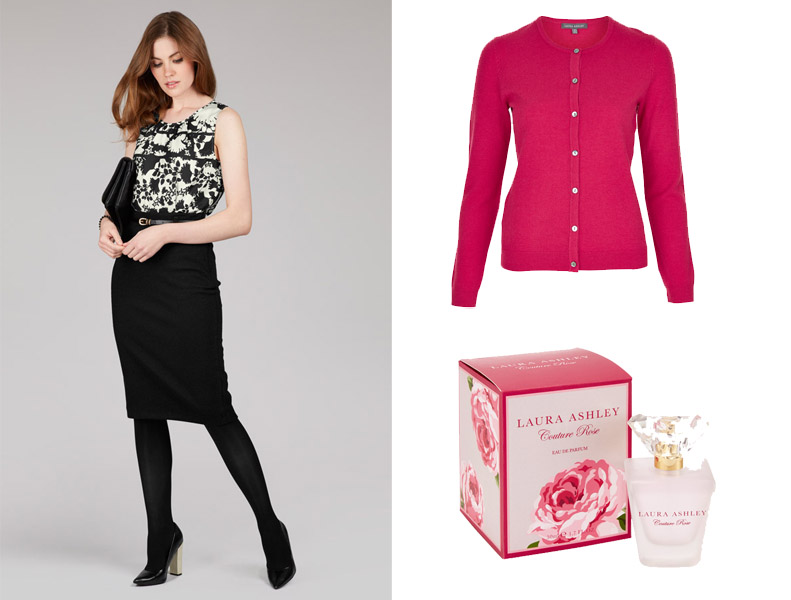 Silhouette Floral Sleeveless Top | Wool Mix Crew Neck Cardigan | Couture Rose Eau De Parfum
Pretty in Pink! Go for rosy hues this Valentine's day. This classic monochrome top is a stylish piece that will boost any wardrobe. Pair this sleeveless blouse with a beautifully crafted wool blend cardigan for that pop of colour, as well as needed warmth in February. Our new Couture Rose Parfum will leave you feeling feminine and fresh for your date.
Cropped Cardigan | Double Chain Beaded Necklace | Sleeveless Spot Ponte Dress
Feeling bold? Our sleeveless polka dot dress is the one for you. This iconic print will forever be a timeless classic. Its monochrome tone also allows it to match with a wide range of shades, meaning you can pair this dress with your favourite knitwear and accessories.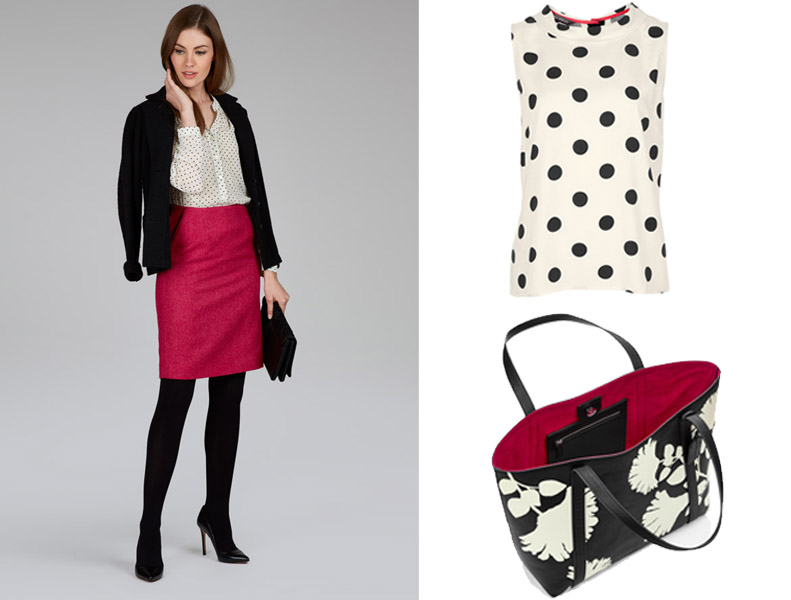 British Wool Straight Skirt | Sleeveless Collared Spot Shell Top | Floral Vines Shopper Handbag
Add a pop of colour to your wardrobe with this beautiful wool skirt. The pretty polka dot top and the floral handbag pair nicely for an abstract effect. The mixing of prints will make for a chic yet sophisticated look.
Whatever the occasion, our date night approved outfits are guaranteed to see you there in style. Which lovely combination will you try? Be sure to tag us @lauraashleyusa when you share your Valentine's Day outfit.