June 6th, 2019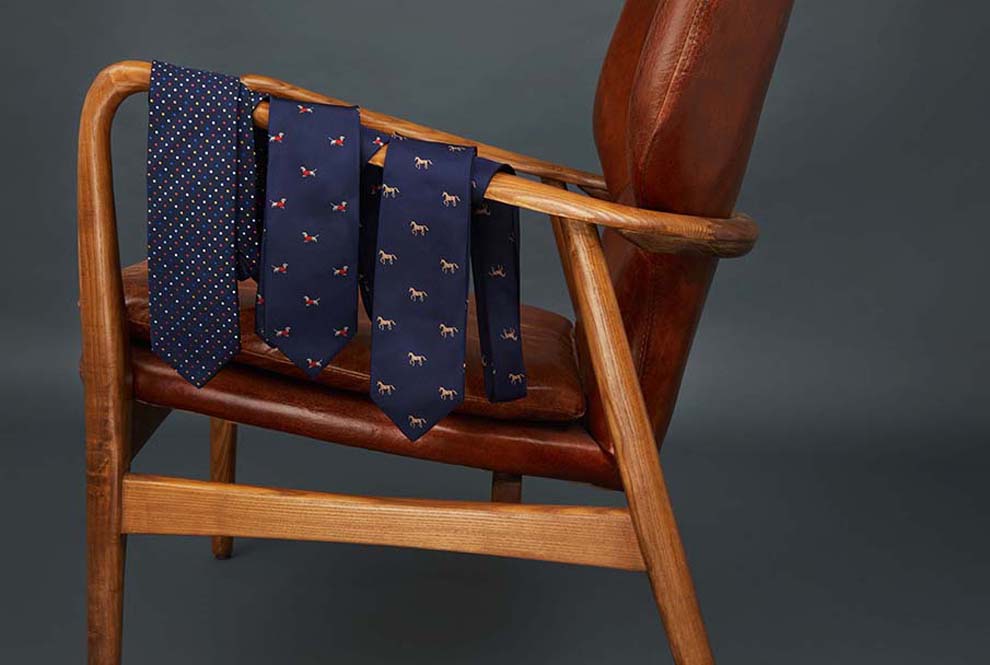 STUCK FOR IDEAS THIS FATHER'S DAY?
With Father's day just around the corner, it's time to start looking for the perfect gift! So don't fret, as we have put together our wonderful edit of ideas to help put a smile on his face.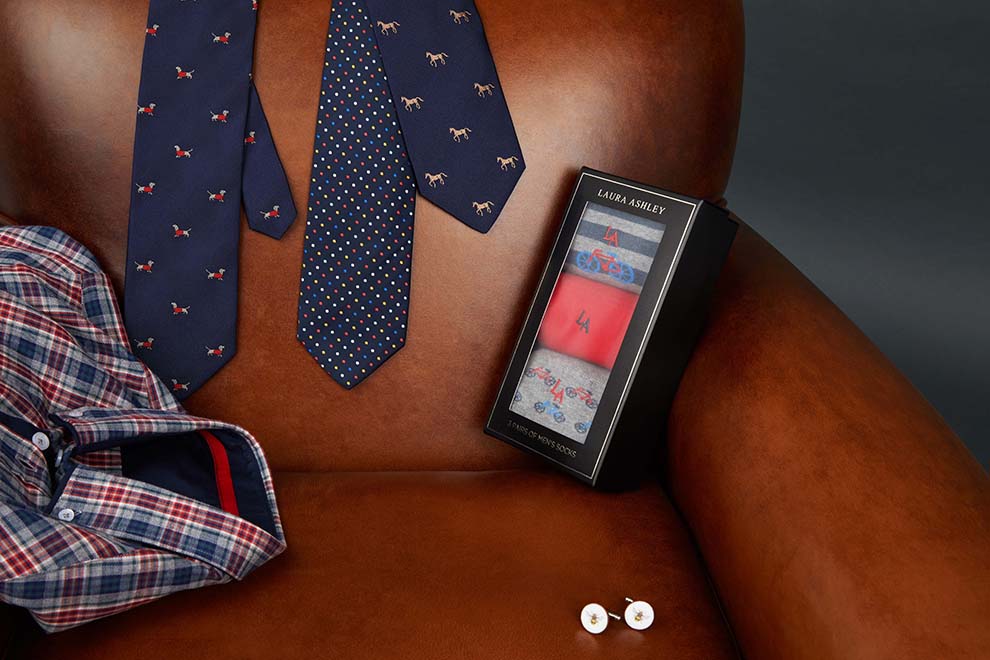 Gift buying has never been easier with our must-have edit of Father's Day presents, perfect for any dads. From classic shirts and ties to sophisticated floor lamps, clocks and wall art, we have the perfect gift for him. Take your pick of our top gift ideas.
Presented in a beautiful leaf print gift box, our Gardeners Hand Survival Kit contains hand cream, wash and scrub – perfect for keeping hands soft and smooth after a few hours spent tending the garden. Scented with gorgeous wild fig and honey, it makes a thoughtful gift for your green-fingered dad.
Laura Ashley has many choices for the Dad that has a say in home decor. This stunning, Great Britain Food Map will appeal to travelers and adventurers alike.
Bring some seaside charm into your husbands man cave with this charming frame depicting an English coastal theme.
Also for the rustic man that wants to ad chic, a playful Embroidered Fox Cushion is a great choice. This striking piece in grey and orange comes with its own feather pad included for plush style in an instant.
All fathers want to look dapper. What a better way to show off your man with an elegant but casual Double Blue Colour Check Shirt? The classic look is given a modern overhaul with this stylish double collar design. A second navy blue collar sits beneath the classic check, held down with a button in the centre of each. With a luxury feel to it, this shirt is made from pure cotton and is ideal for formal looks on warmer days. This elegant shirt comes in red as well.
Complete a shirt with these stylish ties, crafted from pure silk for luxurious quality. Plus, you can pick between a range of fun prints as seen here.
Add a dash of fun to the cuffs of any shirt sleeves with our cufflinks. With a monochrome work suit, they can create an air of clever style, or you could pair them with a bright colour or pattern for something playful and casual.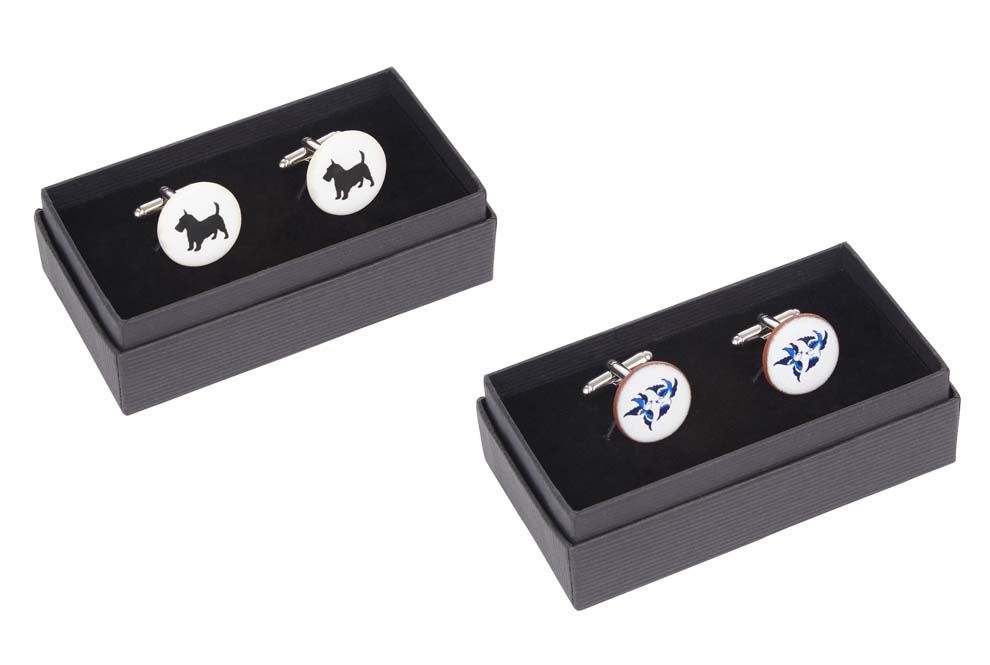 No 1 Pour Homme Cologne has a base of rich amber, musks, cedarwood, and vetiver. Above these, notes of mandarin and neroli create a complex fragrance that is relaxed and refined all in one. A gentlemen's cologne, this is a scent to finish an outfit with a touch of class.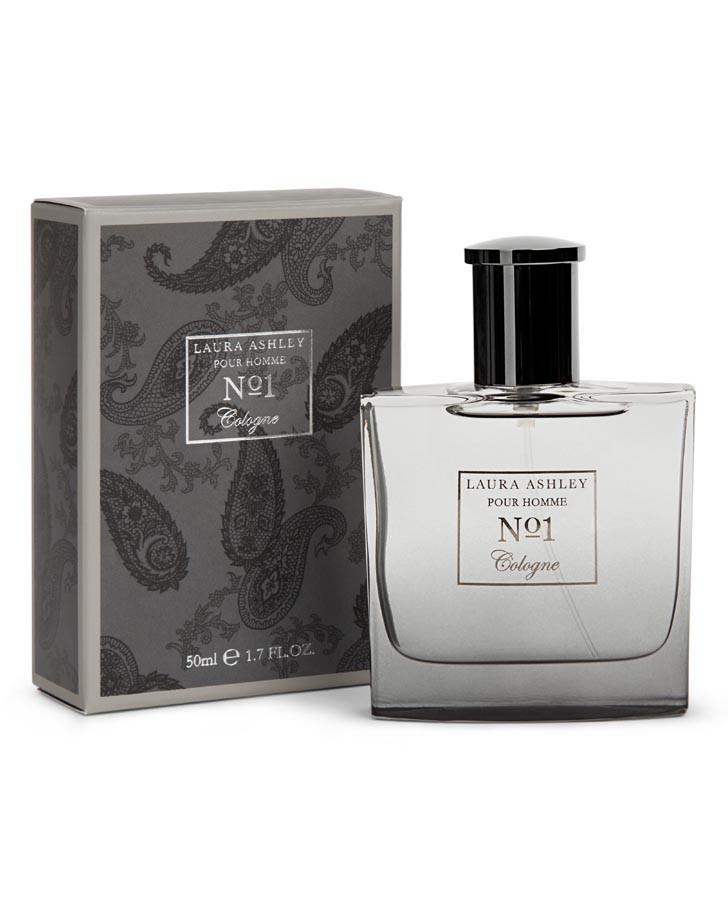 What are you planning to give your dad this Father's day? Let us know below or @lauraashleyusa on Instagram