Inspired by summer sunshine and the golden glow this time of year brings, gold jewelry adds that perfect touch of glamour to any outfit in your wardrobe.

Highlighted by a classic style that transcends trends, our new fashion jewelry line is full of romantic and elegant pieces designed to wear every day. From minimalist to statement earrings, necklaces, and bracelets, the collection was created to wear alone or layer. Get ready to dress up your style and feel extra special as you add sparkle to your wardrobe.

The golden age is here to stay!

Embrace the Minimalist Look: When wearing gold jewelry, leave the clutter behind and wear a few outstanding pieces. By incorporating a minimalist approach, each piece of jewelry will be able to stand out and truly shine with your outfit.
Choose A Statement Piece: Assemble a signature look with a statement necklace, bracelet, or earrings. A bold statement piece helps to make the jewelry the focus of your look and brings the entire outfit together.
Mix It Up: Don't be afraid to mix and match gold jewelry with sterling silver or platinum. Mixing metals is the perfect way to shake things up. It is simple to style when the jewelry is cohesive with one another. When in doubt, choose pieces that already incorporate mixed metals in the design.
Wear What You Love, Love What You Wear: Confidence is key in fashion.
Wear what you truly love instead of trying to keep up with the latest trends. Gold jewelry is a classic and is never going out of style. Accessorize by expressing your style and let your personality shine. As long as the jewelry makes you feel fabulous, that is all that matters! This look is all about attitude.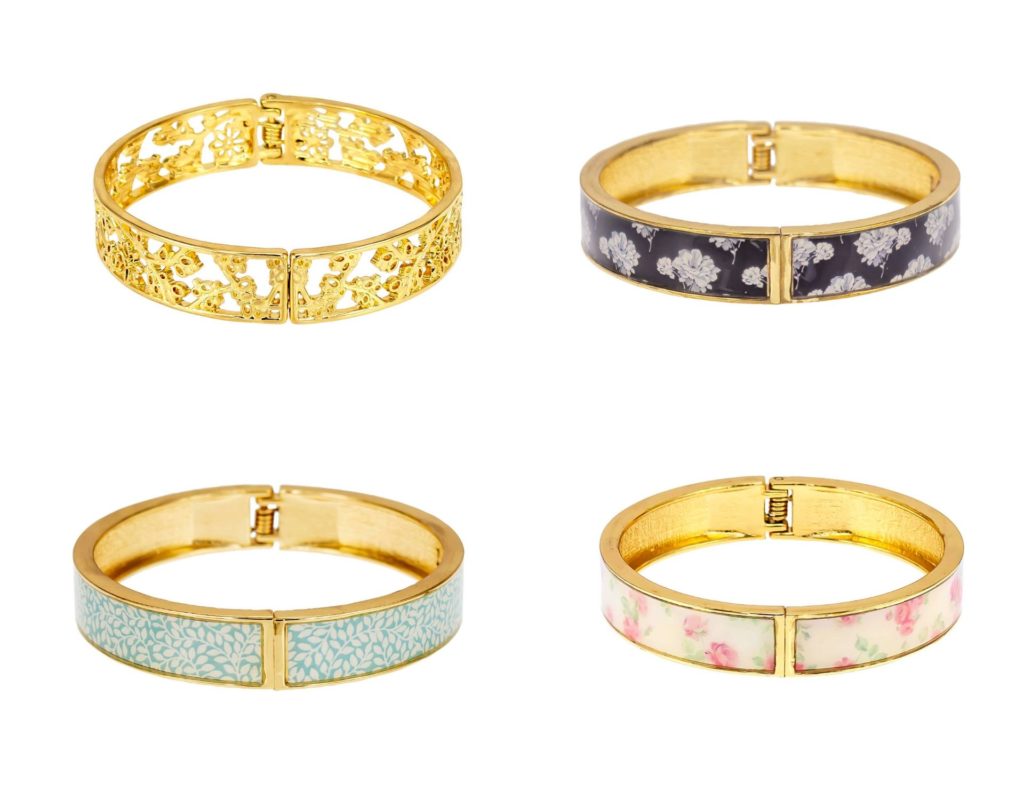 Try Stacking: Nothing is chicer than an arm full of bangles. A timeless style that has been worn by celebrities and fashionistas for generations, the stacking trend is a fun way to add glamour to your outfit of the day.
Love gold jewelry too? See how Elizabeth Sherwood from @StayGoldenGirl styled our jewelry line here or go to our Golden Age Pinterest board for more ideas.