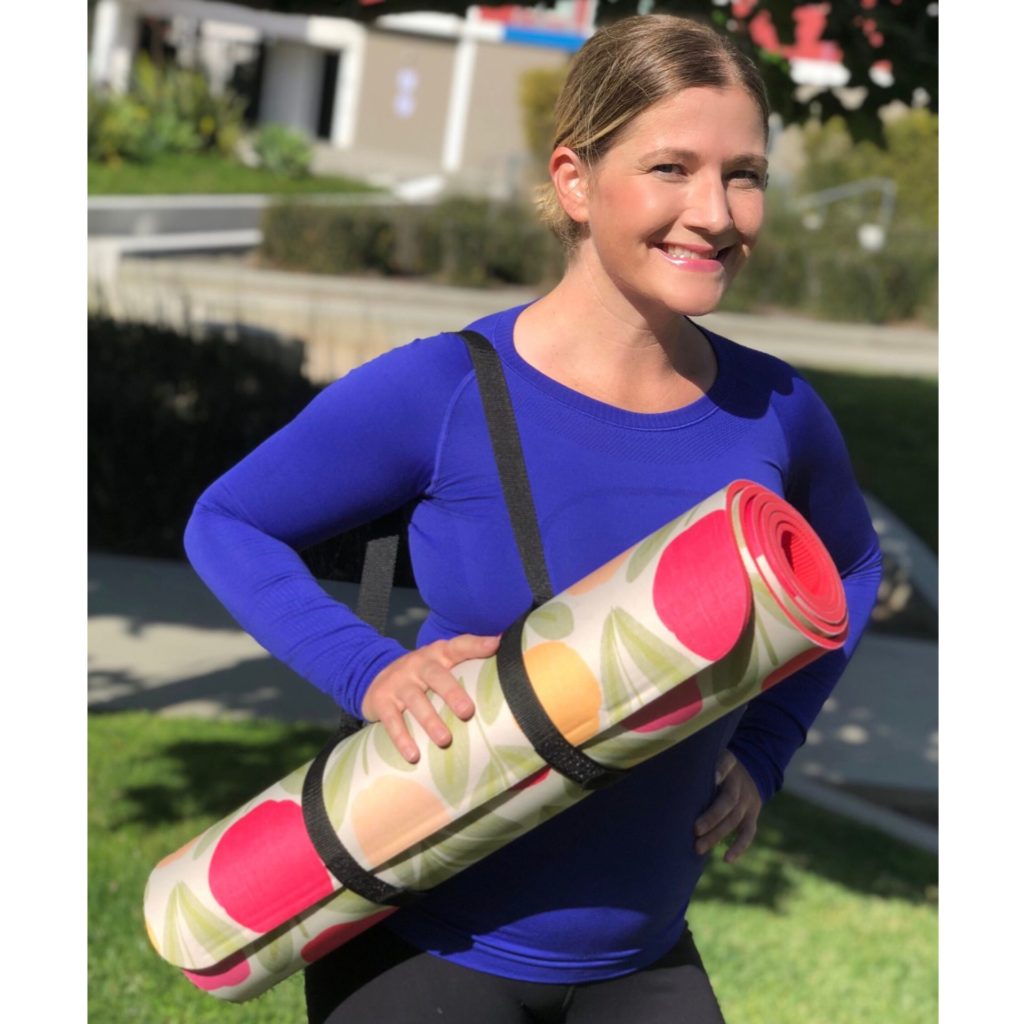 2020 has been a stressful year so far. Since stress can have a serious effect on our health, we reached out to fitness and wellness instructor Sarah Kusch to find ways to help us move through it and get expert advice on yoga moves to relieve tension.
Sarah is one of the most motivational celebrity trainers and inspirational wellness coaches in the industry. Dedicated to uplifting, educating, and inspiring through a holistic approach, Sarah brings energy and humour to her workouts.
To calm your mind and relax your body, Sarah also suggests yoga as an exercise you can do at home. Watch her video on the two yoga moves you need to know now.

Since the path to getting centered also means taking breaks during the day, we asked Sarah about her favourite self-care tips that anyone can do at home. "As for destressing, my go-to is self-massage. I like to use a foam roller to help reduce muscle tension," says Sarah. "I also take time for intentional breathing or meditation. Walking always helps. When in doubt, make chamomile tea and take a hot bath."
In addition to actively practicing gratitude and just trying to laugh more to soothe anxiety, those of us at Laura Ashley have also been alleviating stress by gardening, getting crafty, and baking. We've also been taking neighbourhood walks to just breathe and step away from our at-home desks at the end of the day.
Looking for online workouts you can do at home? You can find Sarah Kusch's workouts on Sweat Factor along with hundreds of other streaming workouts from more than 30 different trainers.
What have you been doing to destress? We want to hear! Tag us at @lauraashleyusa or use the hashtag #lauraashleyusa.