From Country Charm to Bold Wallpapers, Personalize Your Space with the Latest Home Decor Trends
This year, home decor is embracing a personal side. Shifting away from generic designs toward curated spaces that express individual style, home decor is inviting you to live the life you want.
Our favourite 2023 design trends will help you live purposefully, not to mention more beautifully, all year long. There is nothing more luxurious and sophisticated than elevating your home to be a reflection of how you want to live and feel.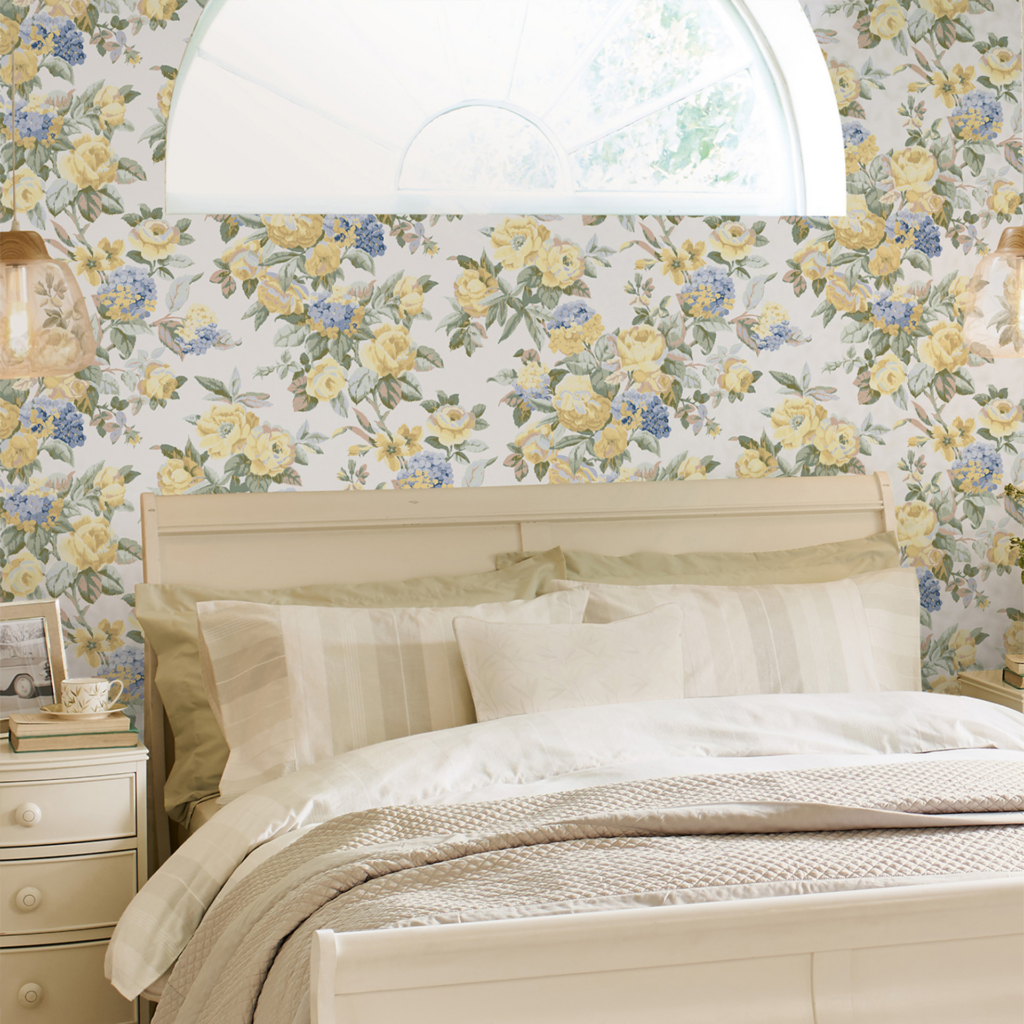 From bold colours, optimistic prints, and artful wallcoverings, here are the top 10 design trends to try this year.
1- Monochromatic Moments: Design in 2023 is all about leaning into the life you want to live, and monochromatic decor is a way to embrace a favourite hue that speaks to you. Whether you are looking for calming shades or want an energetic pop of colour, choose a tone you love and rinse and repeat by showing off that same colour on everything in the room, from wallpaper to painted furniture.
2 – Far-Off Places: Give into your wanderlust and dream of exotic destinations through whimsical decor. Toile scenes are a traditional option, but for a modern twist, opt for a bold mural that makes you feel like you can step into the scene.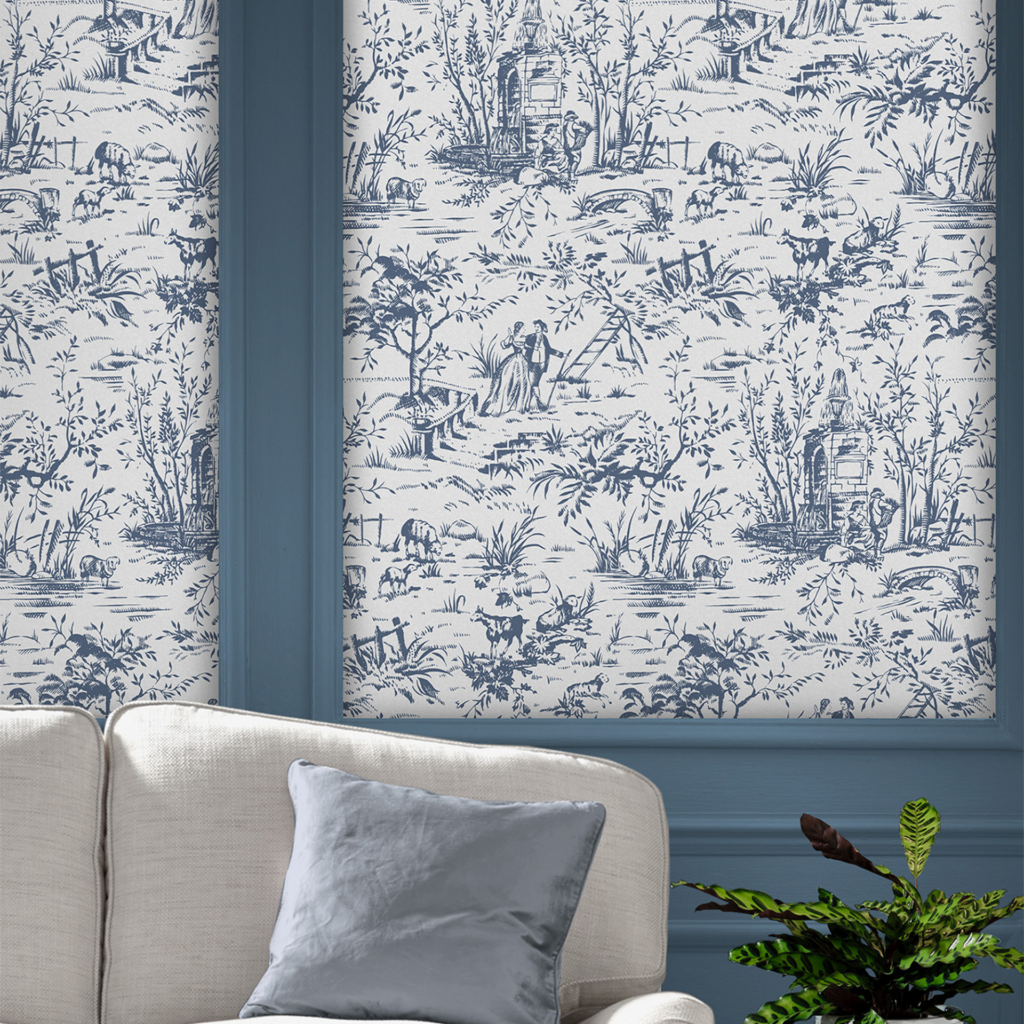 3 – Nature's Fantasy: Eclectic nature-inspired decor will be a big trend to watch in 2023. If you want to get the moment right, embrace prints with a nod to the biophilic trend that also adds a touch of fantasy. Look for prints with lush greenery, graceful swans, birds perfectly perched, or bold butterflies.
4 – Happy Hues: Express your joy in 2023 by living in colour. The new year means trying new things. If you have played it safe with white walls in years past, try embracing rich, saturated colours in your home this year. To make it even easier to decide which colour paint to choose, we just released a line of Laura Ashley paints in perfect dusty hues, cool tones and warm shades that also coordinate with our wallpaper.
5 – Country Charm: Romantic blooms and ditsy florals top the country charm trend. Select dusty hues and prints that have history. Heritage prints add a hint of nostalgia to bring the cosy countryside aesthetic to life.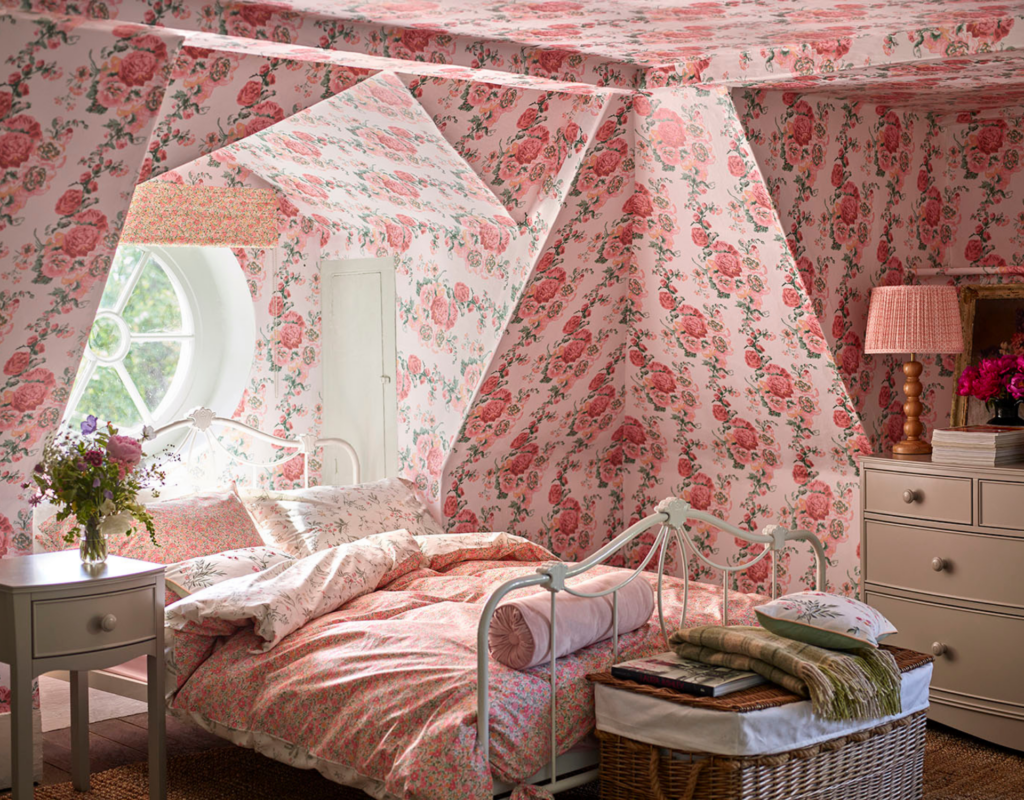 6 – Print Crazy: Make a statement this year and choose geometric prints with a nod to wood block for a rustic touch. If you are playing with fabric, don't rely on just solids, mix stripes with checks and pair a geometric pattern with a floral. Geometric wallpaper prints add texture and depth to design, especially when you play with scale.
7 – The 1980s With A Twist: 1980s ruffles are making a big comeback in 2023. Romantic ruffles are the ultimate in a feminine design. Make it modern by choosing understated ruffles. Subtle ruffles on a bedding set or sweet ruffle details on a breakfast pillow or shams will have you right on trend without a huge commitment.
8 – Bold Wallpaper: 2023 is a year to go big and be brave. Design restraint shouldn't be in your vocabulary if you want to be on trend in the new year. After a few years of holding back, people are ready to blossom. We see this lighthearted feeling represented in oversized floral wallpapers and bold print choices.
9 – Pretty pastels: When it comes to dressing your bedroom this year, try a fresh upgrade by washing the space with subtle shades and soft pastels. The calming colour palette will soothe and inspire at the same time.
10 – Formal Tablescapes: A life well lived will be a theme for 2023. Nothing makes you appreciate that more than the little things that elevate your daily life. We are seeing more people opting for China which makes any meal feel special, whether it is morning coffee or a dinner party with your loved ones.
No matter which interior design trend you choose, the key is to make it personal and make it your own.

What design trend are you excited about? Let us know by commenting below. Or you can tag us at @lauraashleyusa or use the hashtag #lauraashleyusa.