See the ready-to-wear summer wardrobe staples that just launched
If you are rethinking your approach to summer style and want to fill your closet with elevated silhouettes, we just launched the perfect floral-focused fashion collection.
After an overwhelmingly positive response to our first collaboration with Batsheva, we teamed up with the New York-based fashion house again to launch a trend-forward second collection inspired by summer and the dreamy iconic images from our Laura Ashley catalogues.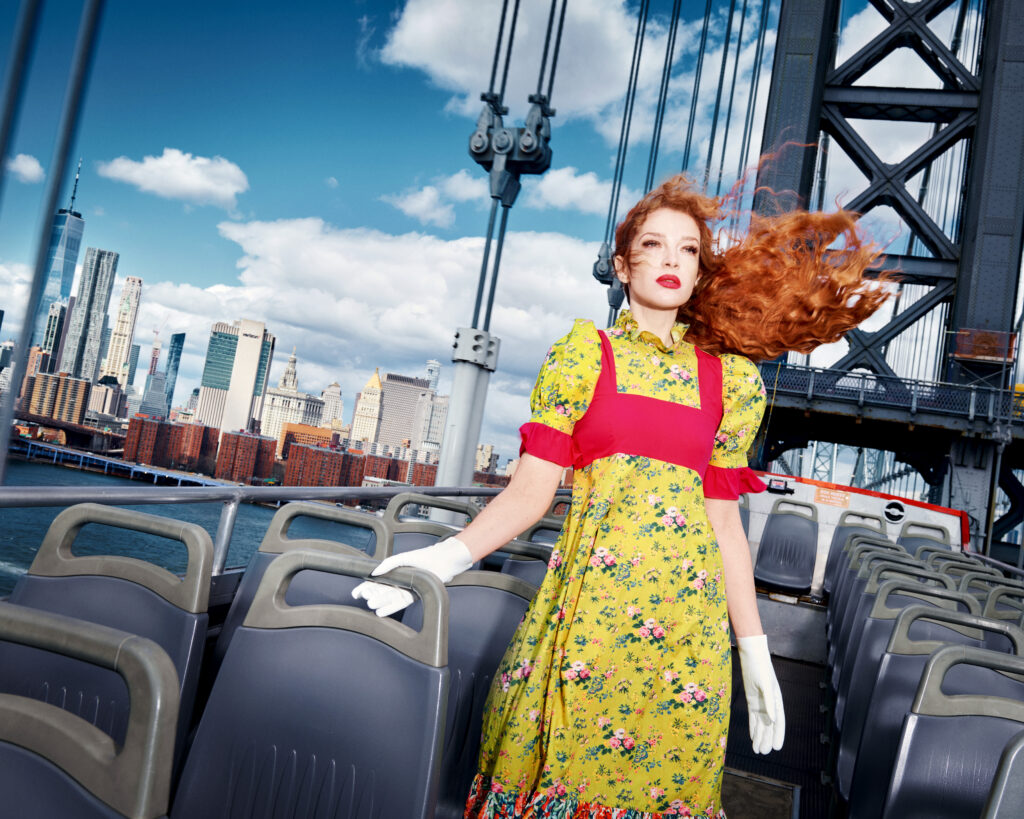 The ready-to-wear dresses, skirts, blouses, and a jumpsuit, blend iconic Laura Ashley prints with Batsheva's signature take on traditional styling. The well-curated 23-piece collection will be notable additions to any wardrobe. It's time to shop the irresistible limited edition collection!
Strawberry Field: Five pieces in the collection feature the iconic Strawberry Field print from the Laura Ashley archives because of its importance to designer Batsheva Hay. She said, "I love Strawberry Field. I really remember that print from my childhood. My grandmother bought me a dress in that print and used to bring me strawberries every time she visited. It has all the best associations and nostalgia for me."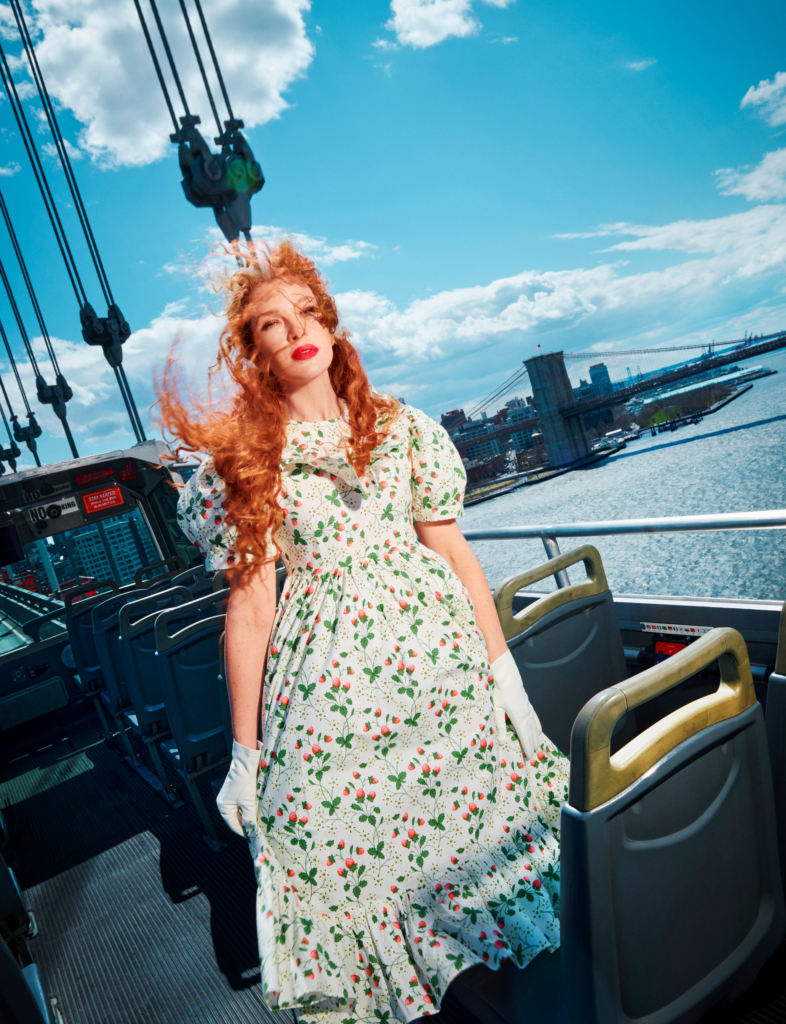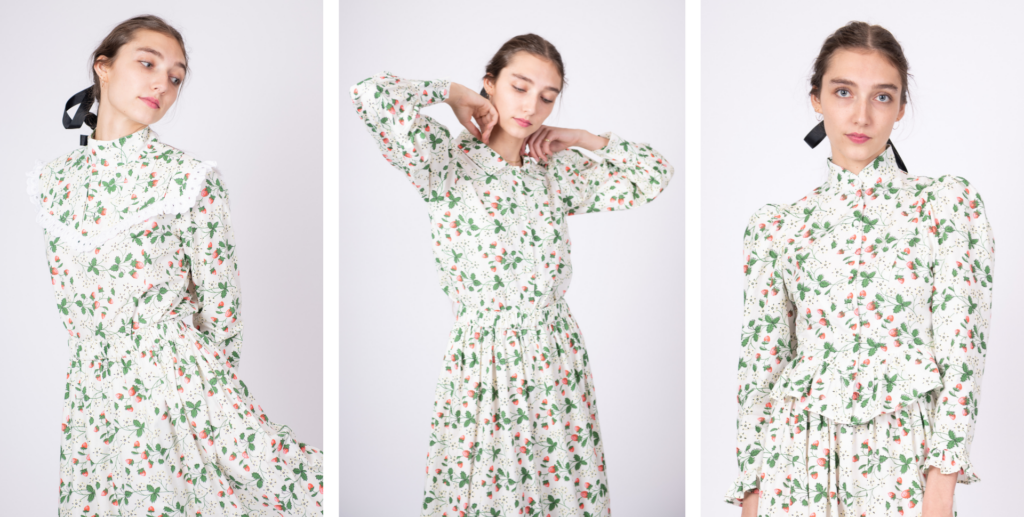 Soft Pastels: Designer Batsheva Hay said, "When I dream of the early Laura Ashley days, which I often do, I think of the light pastels with white or pale backgrounds. In this collection, I was really able to play with prints that have that softness for Spring and Summer, like Quartet, Strawberry Field, and Notgrove."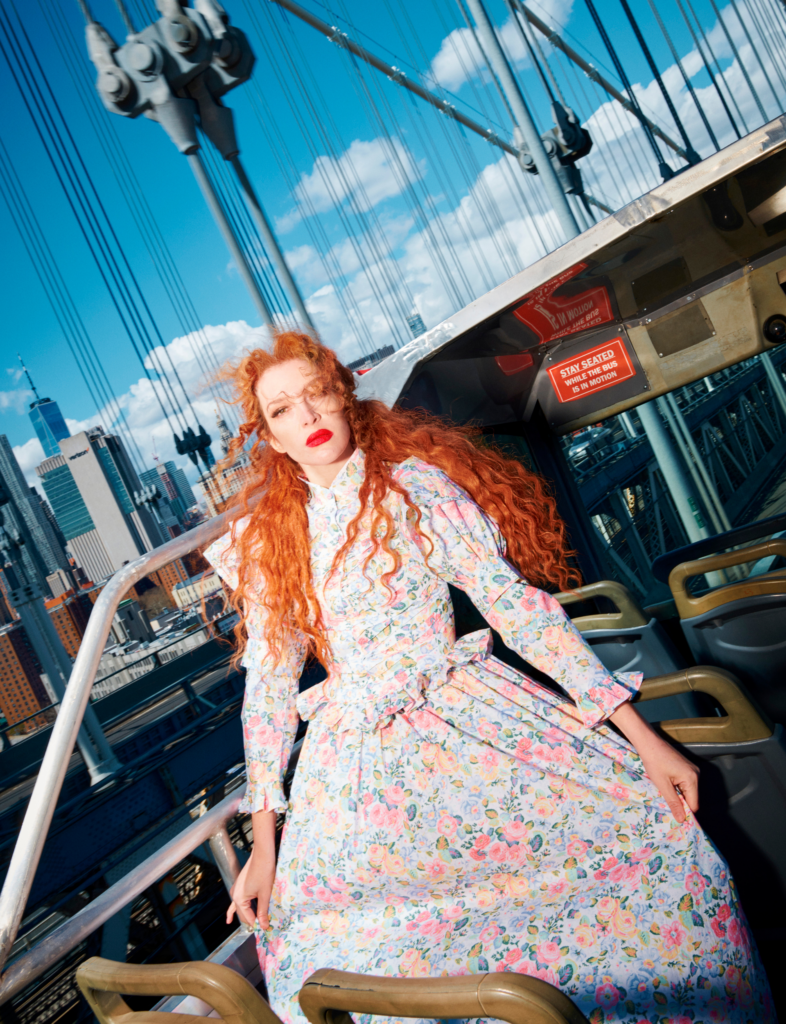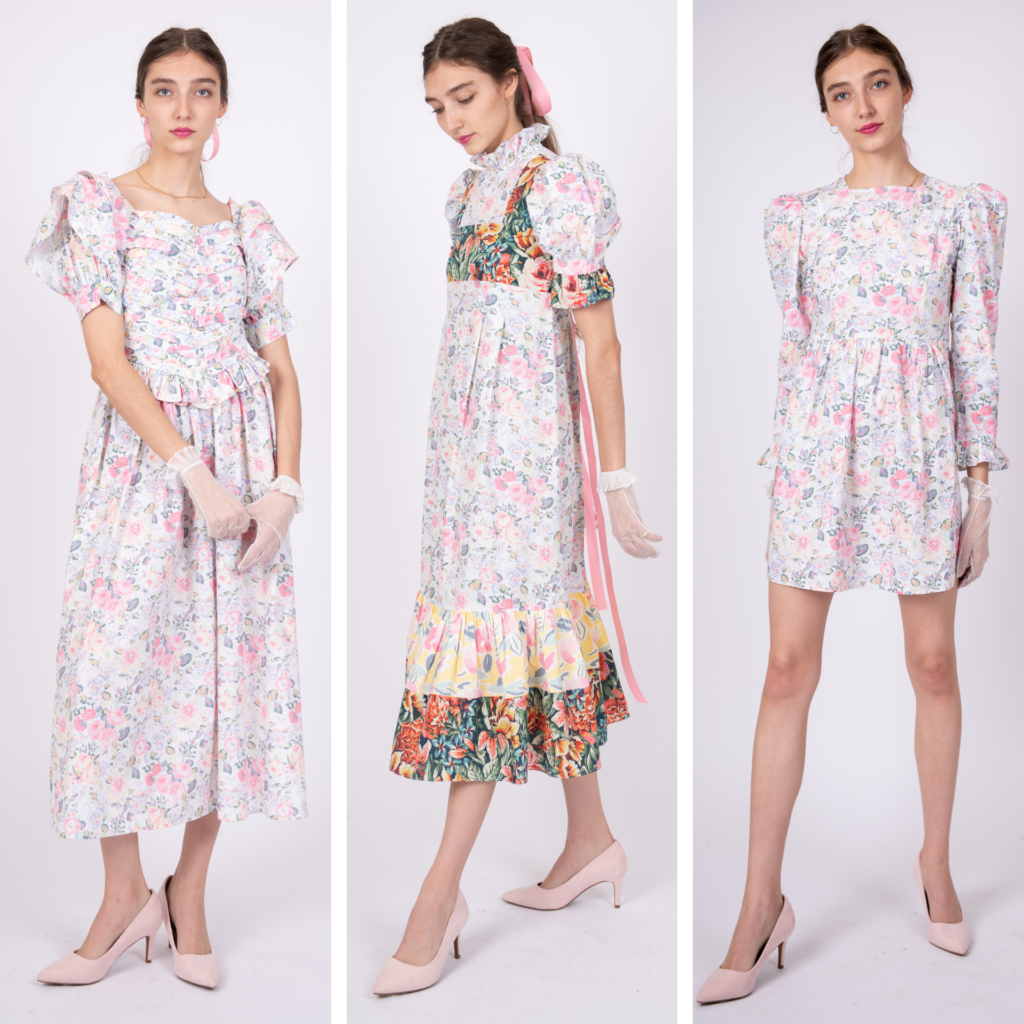 Bold Colours and Prints: Known for her use of voluminous sleeves and skirts, high necklines and her unique twist on bright colours and print mixing, Batsheva lends a modern touch to the heirloom-inspired silhouettes.
Memories of a Childhood Summer: Batsheva Hay, the designer of the New York City-based ready-to-wear brand for women and girls, said, "I was inspired by memories of my childhood summers, which always involved Laura Ashley. I tried to create shapes that would move well in the warm breeze and that reminded me of those magical Laura Ashley catalogue images on the beach, in a field, or in the forest."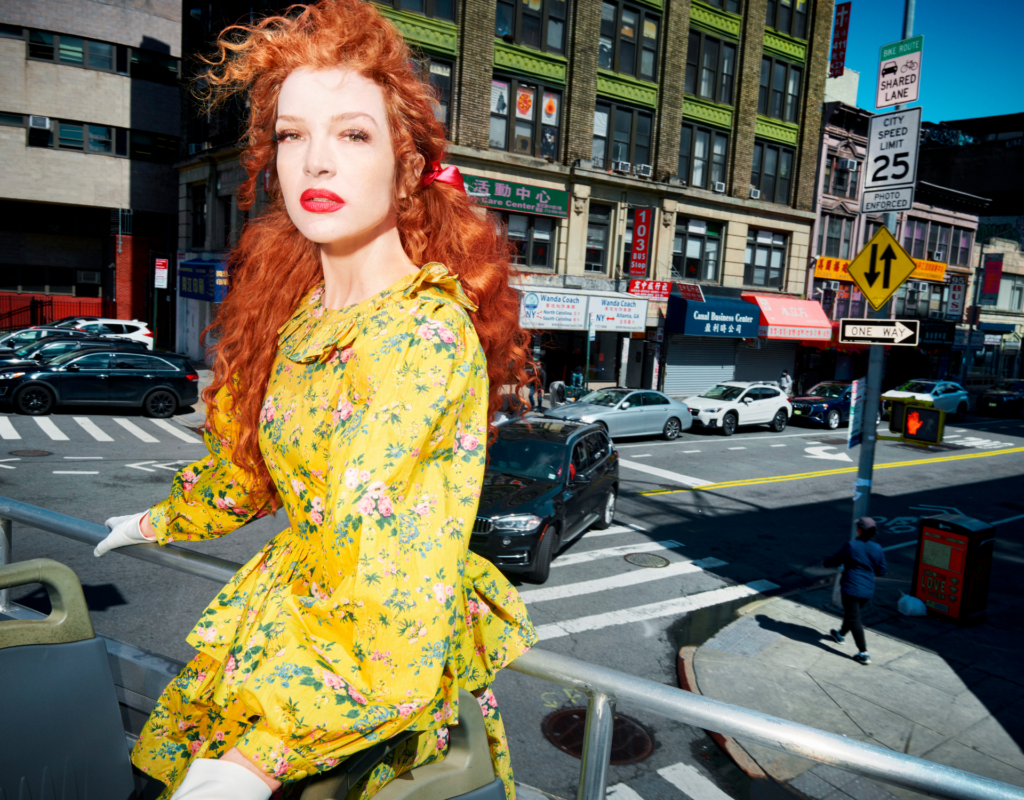 Archive Inspiration: In addition to using iconic Laura Ashley prints, Batsheva revisited the Laura Ashley archive and used sketches to inspire the fashion collection's new silhouettes that are also mixed in with some of Batsheva's best selling styles.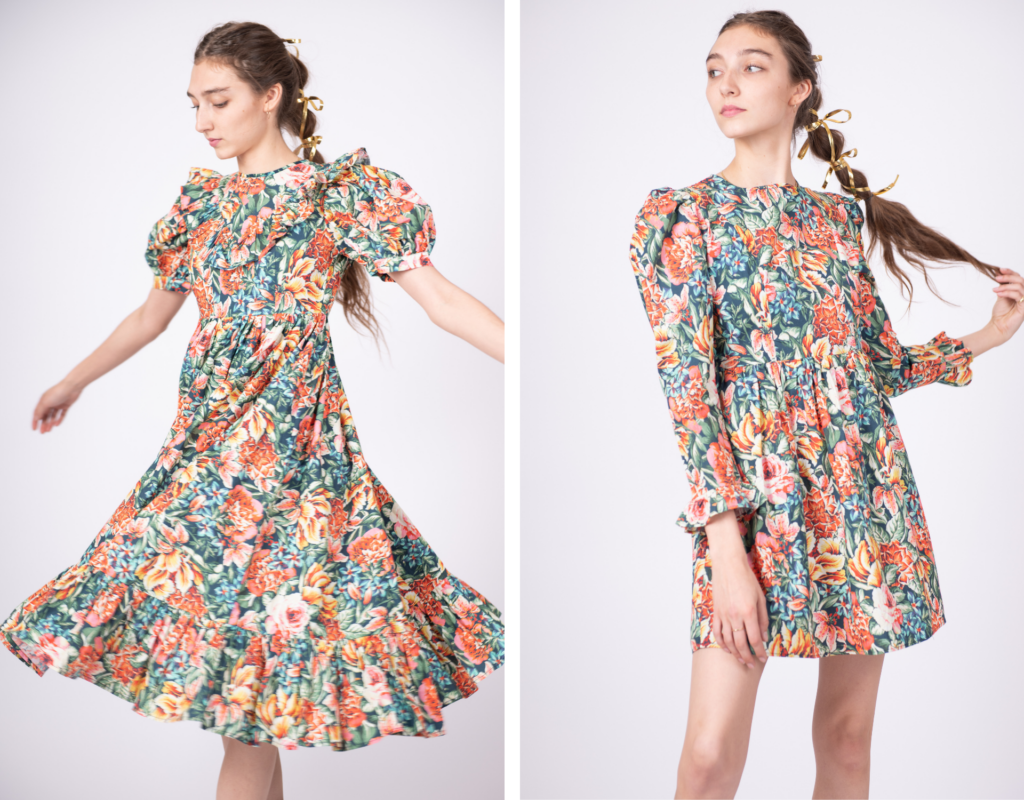 The collection is available now on batsheva.com, lauraashleyusa.com and will also be available on Net-a-Porter, MatchesFashion, and Saks Fifth Avenue, and in-store at select Nordstrom locations and select boutiques worldwide.
Want to know what the press has to say about the collection? Check out these articles on Vogue, Harper's Bazaar and Town & Country.

Tell us what your is your favorite piece from the new Batsheva X Laura Ashley collection. Comment below or tag us at @lauraashleyusa or use the hashtag #lauraashleyusa.