Shop for every kind of mom

Mums are purveyors of all things beautiful when it comes to raising a family and creating a home. But they understand thoughtful gestures more than anyone else. Since your mum wouldn't want you to wait until the last minute, we created a Mother's Day Gift Guide that you can shop now to ensure your gift arrives in time.

Our Mother's Day Gift Guide includes gifts for every kind of mum on your list – the new mum, the active mum, the fun mum, the eco-warrior mum, and more.

The Stylish Mum: Palazzo-style pants are one of spring's biggest fashion trends. For the mums who know a thing or two about the latest fashions, our new Lucky Brand X Laura Ashley Palazzo Jeans will speak to her interest in comfort and style.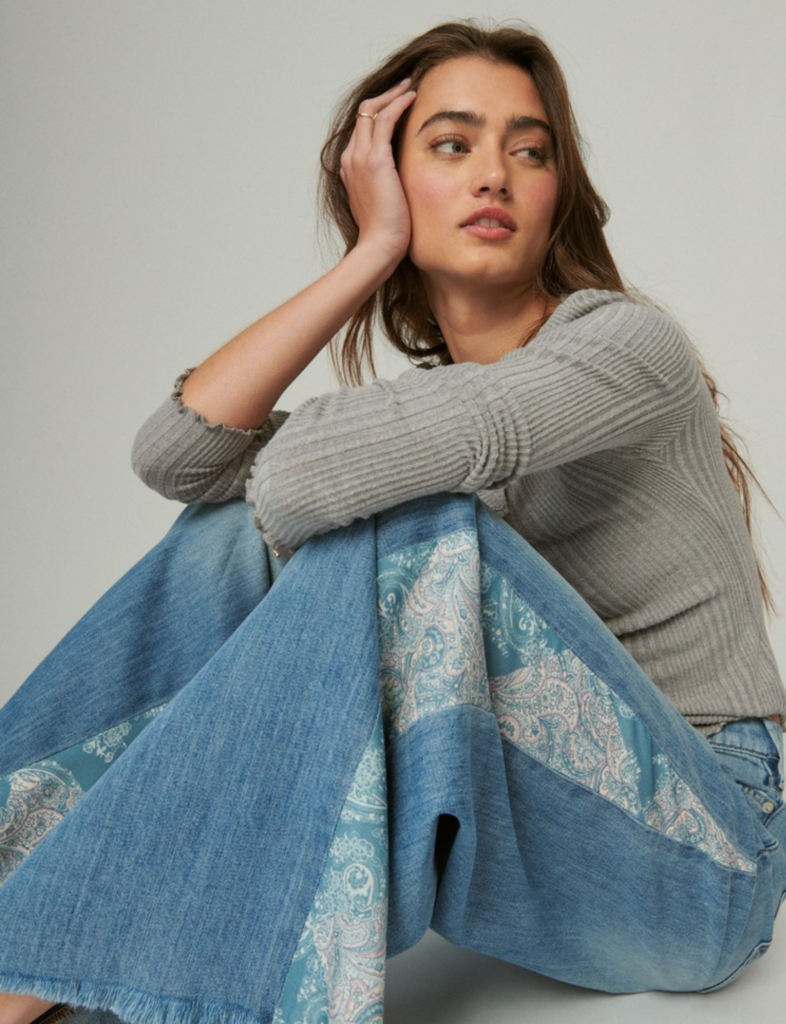 The Active Mum: Let's face it. Mums are always on the go. So for the mum always cheering from the sidelines, taking the kids to the park, running errands, or walking the neighbourhood, our new Laura Ashley X Baggu Packable Sun Hat offers excellent sun protection with its wide-brim style. Packable, the hat is also ideal for her next vacation.
The Beach Mum: If a perfect day for your mum means being lake-side or beach-side with family and friends, our Low Tides X Laura Ashley High Dunes High Back Beach Chair and coordinating Sea Buoy Beach Blanket is the ideal gift. There is a bonus – this chair sits a little higher, so it is also great for watching sports. Made with ocean-bound plastics and recycled fabrics, the beach chairs, towels, and blankets are also great for the eco-warrior mum.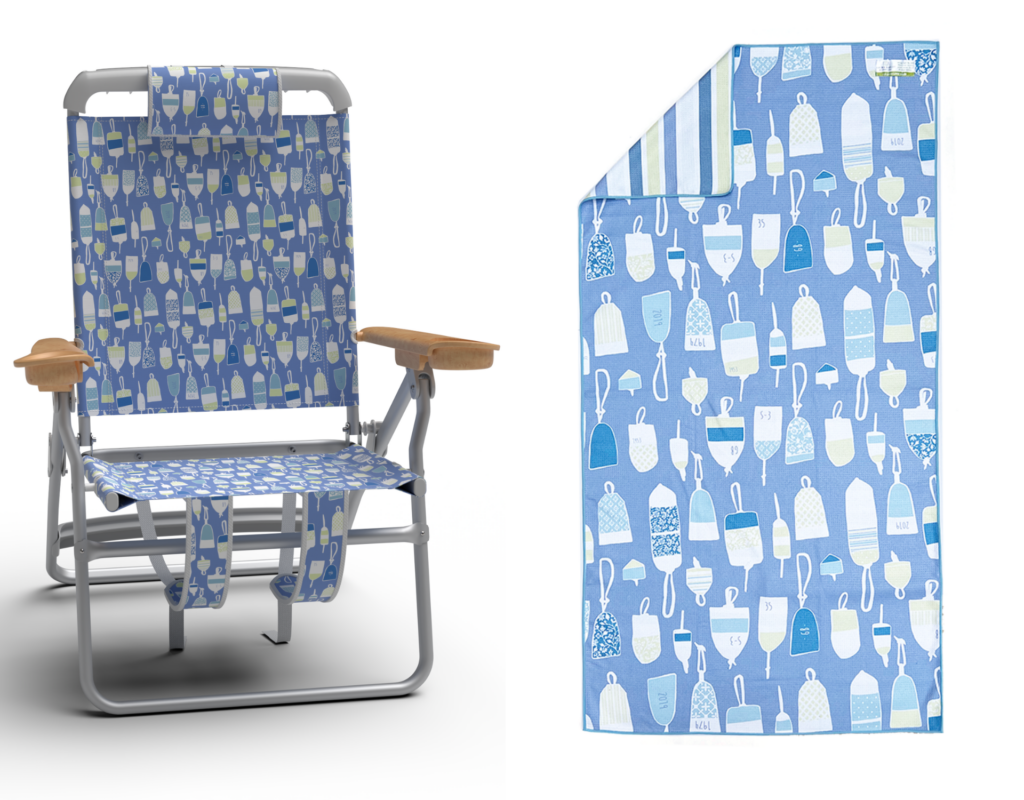 The Coffee-Loving Mum: If your mum loves a jolt of caffeine in the morning, she will love our Blueprint China mugs. Available in a set of four, these will quickly become her favourite mugs.
The Busy Mum: Mums are tasked with so much to do that sometimes it is nice to have a bag that allows them to be hands-free. You can wear our new super stylish Laura Ashley X Baggu Fanny Pack around the waist or crossbody style.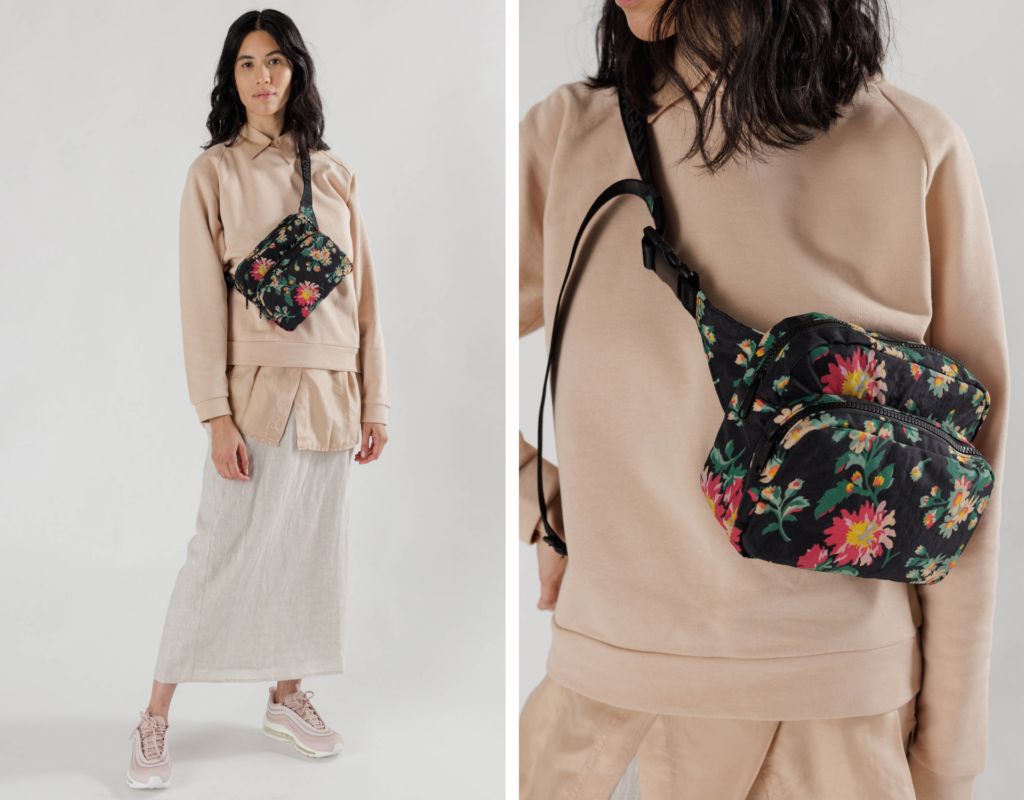 The Fashionable Mum: In the know fashionistas love our Batsheva X Laura Ashley fashion collection inspired by silhouettes from our archives but updated with fashion designer Batsheva Hay's signature details that offer a modern twist. Our Rhian Daisy Devon Dress is a must-have for fashion-loving mums and a fan favourite among celebrities. Actress Allison Williams recently wore this dress in a photo shoot for the New Yorker.
The Sustainable Mum: The best-selling reusable Baggu bag got a Laura Ashley makeover. Made with recycled nylon, the eco-warrior and sustainable-loving mum will love this bag that can carry just about anything from personal items to groceries.
The Classic Mum: Sure to be a closet staple, your mum will love our newly launched Lucky Brand X Laura Ashley Boyfriend Shirts. The classic styling includes a pop of personality with iconic floral prints straight from our famed archives.
The Entertaining Mum: For the mum who loves to cook and entertain, our apron and tea towels are the perfect gift to up her kitchen game.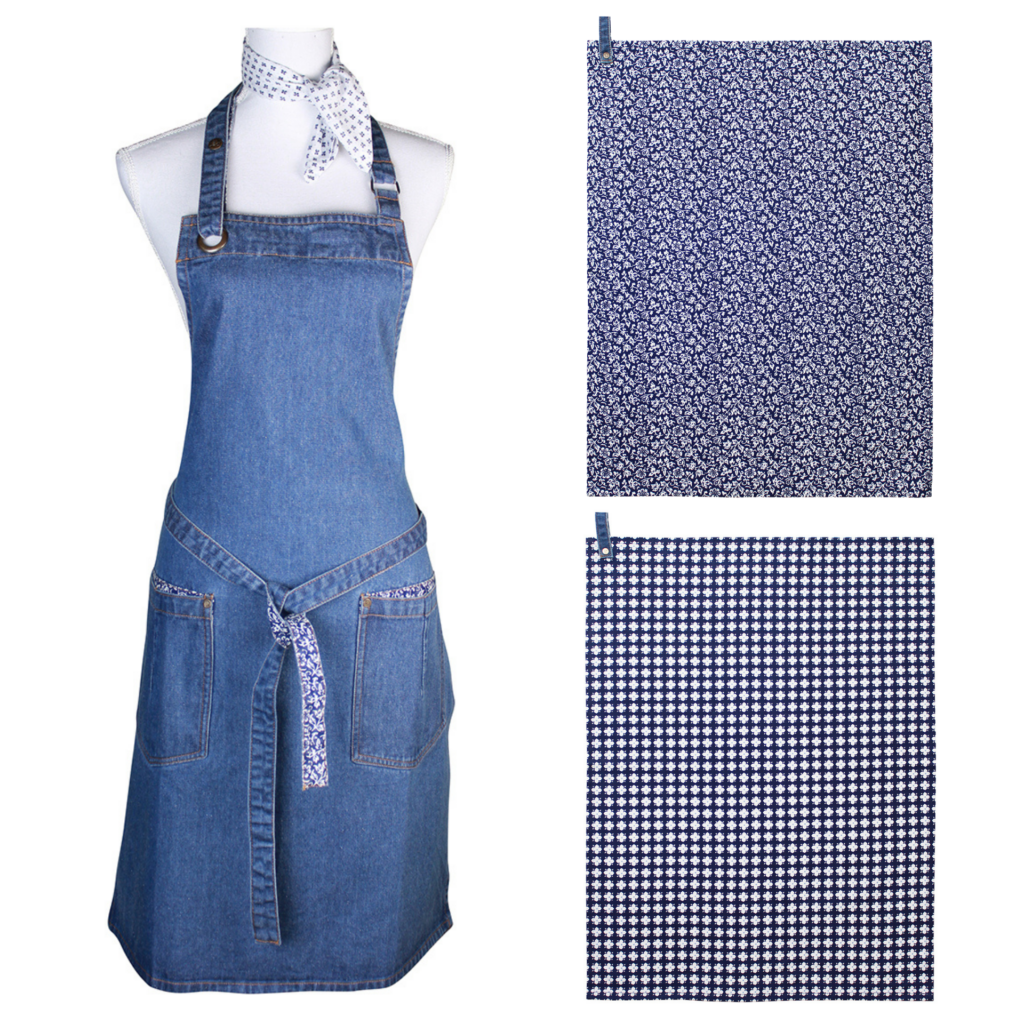 The Gardener Mum: If your mum loves to toil in the garden, our waterproof rubber booties come in eight different colours and are a fun, lightweight shoe that is ideal for gardening or even the rain.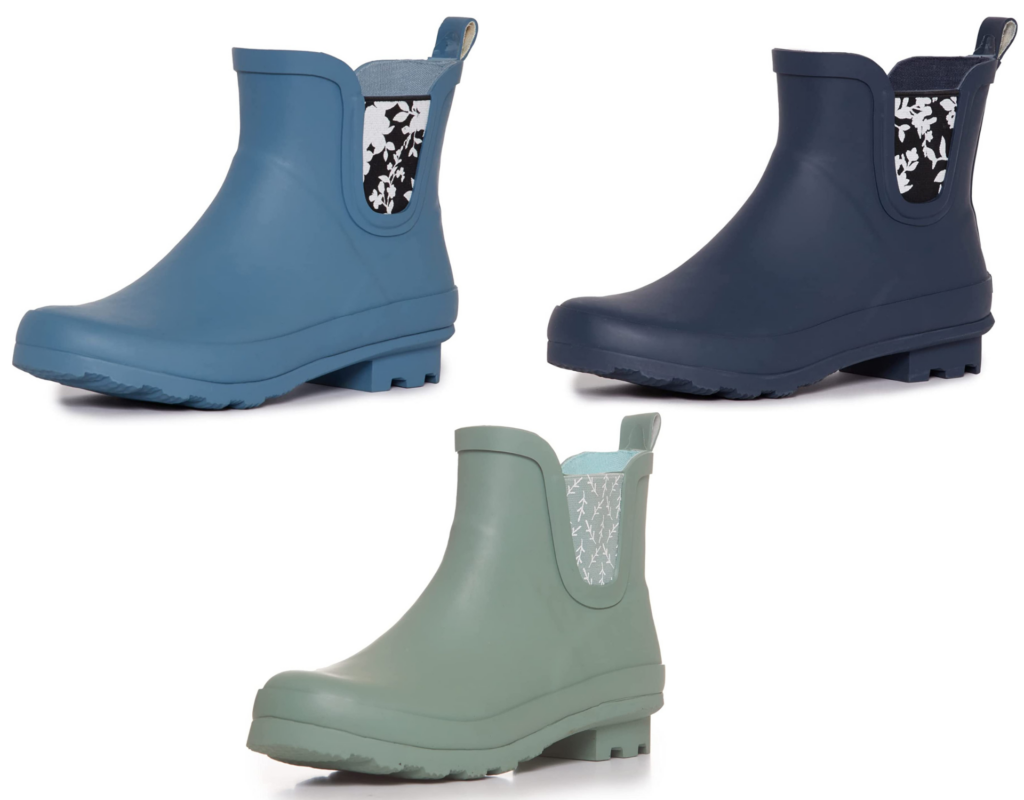 The Punctual Mum: As the keeper of the family schedule, mums are often tasked with ensuring everyone is on time. Our new line of wall clocks offers a stylish old-school option that will keep everyone on track.
The Nostalgic Mum: It is in every mum's nature to be nostalgic. One of the Mother's Day gifts they will love the most is a photo of their kids and grandkids. So this Mother's Day, go the extra step and choose a beautiful frame for a family photo.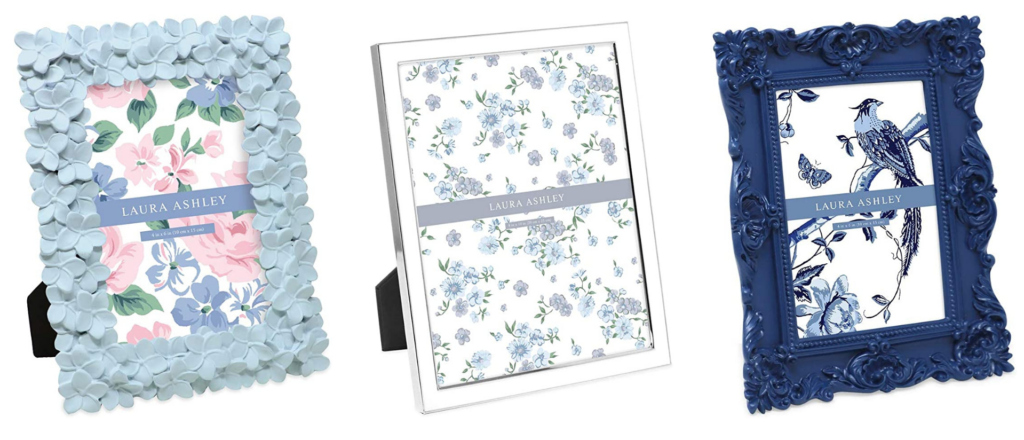 The Floral-Loving Mum: If your mum loves flowers and blooms of all kinds, our Lucky Brand X Laura Ashley Midi Sundress is an unexpected way to celebrate her interests while still looking stylish.
The New Mum: There is no better gift for the new mum than something just for her. Comfy and stylish pajamas and cosy slippers are a must to celebrate her first Mother's Day.
The Joy-Filled Mum: Prints that exude optimism are trending, and our special 70th Anniversary Tulips China Blue Duvet Cover set will offer your joy-filled mum a fun way to wake up on the bright side every day.
Tell us about your plans for Mother's Day. We want to hear how you are celebrating your mum. Comment below, tag us at @lauraashleyusa, or use the hashtag #lauraashleyusa.