Our newest collection captures the essence of laid-back living

Inspired by rural simplicity in the 1970s when Laura Ashley lived in Wales at Rhydoldog House, our newest collection, Country Charm, is the perfect antidote to a fast-paced world. The fabric collection slows things down a bit to capture the English countryside's soft and natural essence.

Incorporating the charm of country style into your home is simple with this collection. The palette reflects the colours of nature, layers in texture, and offers a fresh mix of modern prints with vintage botanicals that will make you feel as though you are nestled into a farmhouse in a tranquil valley.
While some think country home decor is all about rustic finds, here are our simple tips to get that perfect, oh-so-charming mix of casual and formal seen in true English country homes.

Mix prints: Textiles and fabrics in country cottages often feel collected over time. To get this look right, print mixing is a must. Start with a hero floral print with bold blooms, then layer in a check, ditsy print and an oversized geometric print that pulls colours from the hero floral print.

Add a bit of history: Home decor with history does not mean items need to be antique. Although, we would never turn down an antique farm table or a pine chest! Look for heritage prints to layer into your design for a tried and true country look. Rosemore is inspired by an antique painted artwork from the archive and incorporates traditional British flowers such as elegant roses, strawberries and elderflowers. Charismatic and pretty, this striking floral print gives that delightful look of classic country charm.
Do add checks: If you wonder if florals and checks go together, the answer is always! Mixing these two prints is the secret to the country aesthetic. Warm and welcoming, Alfriston is a large-scale woven twill check in complementary tones that will help create a cosy look.
Tap a large-scale print: Picardie is the statement-making moment that every country cottage or farmhouse needs. Perfectly suited for a sofa, the design was inspired by a printed antique textile quilt from the Laura Ashley archive. Beautifully naturalistic, the large-scale floral design features a wonderful collection of roses, foxgloves and buttercups.
Add an animal print: For a bit of whimsy, add our new Trecastle fabric, which offers a twist on an animal print. The 1970s archive design features a stag amongst stylised trees. The arts and craft block print was re-interpreted to create this gorgeous fabric collection.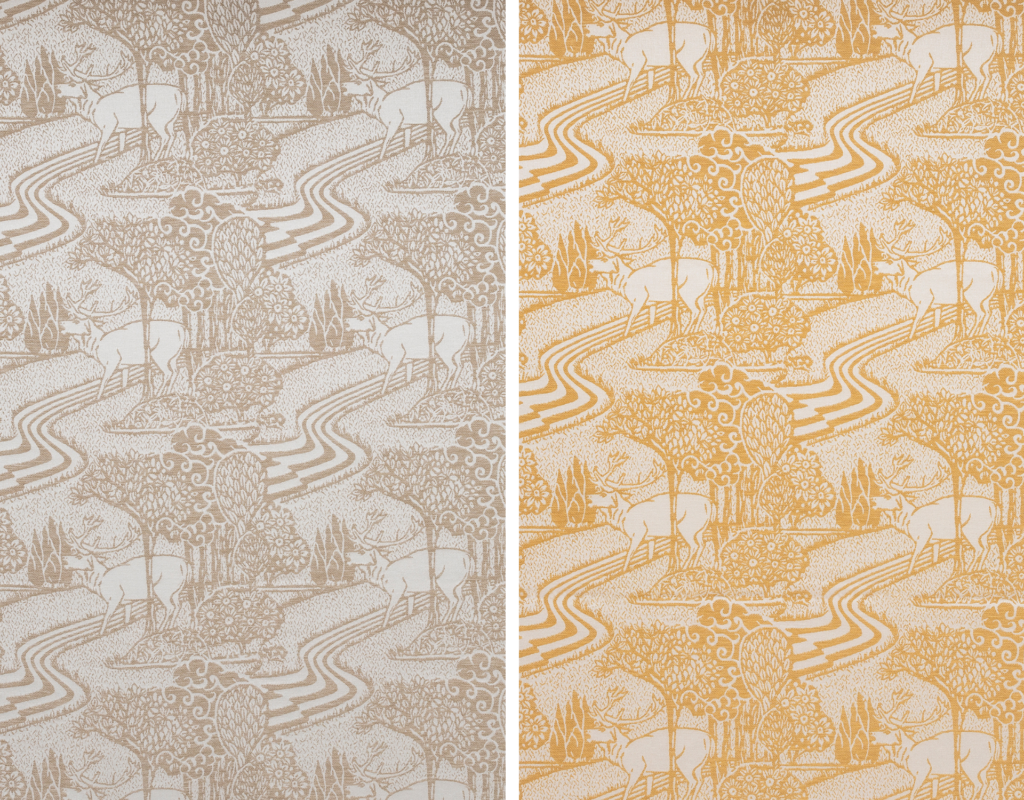 Since 1953, Laura Ashley has turned to the English countryside for inspiration. There is something magical about the landscape, the stately homes and charming cottages, and the way the sun shines on the land. Tell us what you love about the countryside. Comment below or tag us at #lauraashleyusa or @lauaraashleyusa.