How To Create a Statement with Wallpaper
One of today's biggest interior trends is an accent wall. Interior Designers and DIY-ers love an accent wall because you don't have to commit to re-doing an entire room but you can make any space feel custom and add a pop of personality instantly.
Effortlessly add texture, colour and prints to create a layered interior look that is as chic as it is easy. An insider trick is to choose a wall that highlights something important in the room, for example, a bed, a piece of art, or even a sofa.
Here are our favourite ideas to create a visual moment and make a statement with accent walls:

1 – Accent walls are a great way to make a memorable impact and nothing makes an impression like a gorgeous wallpaper print. Wallpaper offers endless designs and colours to choose from so there is bound to be something that fits your style, your personality and your interiors. It doesn't matter if you love vintage-cottage, modern farmhouse, or seaside charm, or if your style is ultra-modern or ultra-traditional, there is a wallpaper design out there for you.
2 – One uber-popular trend we are seeing is the wallpaper wall mural. It's the perfect way to make a big impact without having to hire an artist to create a wall mural for you. Simply hang the wallpaper and let the oversized mural set the tone of the room. This trend isn't new. Wallpaper wall murals have been used for generations but used to be very pricy with hand-painted options. Thanks to the latest technology, wall murals are now an affordable option while offering timeless design and style.
3 – A print used everywhere in the room from the bed to the walls is a hot trend from the '80s that is back in a big way. The modern version of this trend is to create an accent wall with wallpaper instead of wallpapering the whole room. You can choose either the matching print like the '80s or choose a coordinating print for interest. If you want to create more visual interest, add panelling to frame the wallpaper and draw the eye to your statement wall.
4 – You don't need a big space to create an accent wall. Look for unexpected walls to wallpaper for a memorable moment. We love to wallpaper a feature wall in the kitchen or a closet as a fun way to bring joy to everyday tasks, but a wallpapered bookshelf or the back of a bar work just as well.
5 – Look to nature if you can't decide on a print. Wallpapers with florals and birds in subtle shades are not only calming but also offer a modern twist on a traditional print. It's especially feminine and perfect for living rooms or bedrooms, including nurseries or kids' rooms.
6 – Take a cue from interior designer Maggie York and turn a bland bedroom into a bold one with chic stripe wallpaper. Stripes are the new neutral because they coordinate with other prints in the room or can stand alone.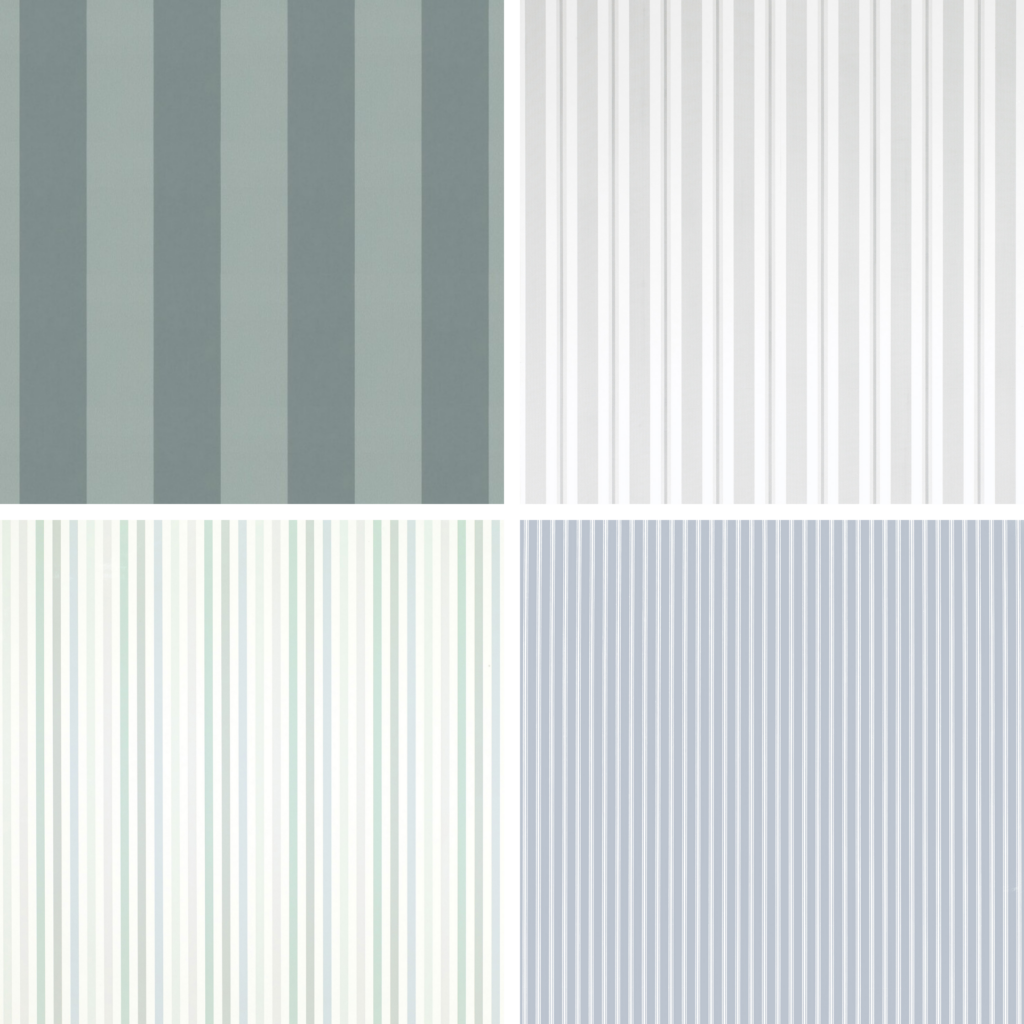 7 – Lighten the mood with cheeky prints like watercolour flamingos or pirate ships, or don't be afraid to give a room a formal touch with a stately peacock. Accent walls are meant for showcasing your style and personality.
Tell us about what accent wall trend you want to try in your home. Comment below or tag us at @lauraashleyusa or #lauraashleyusa.