See The Reveal of The Restored And Renewed at The Villas at Spanish Court

Cottage & Bungalows has opened the doors to the magazine's Project House, and we want to invite you to view the refreshed Villas at Spanish Court. Eight 1930s Spanish bungalows in Minden, Lousiana were in a state of disrepair until Sara McDaniel of Simply Southern Cottage was tapped to oversee the renovations and memorable interiors for the project house.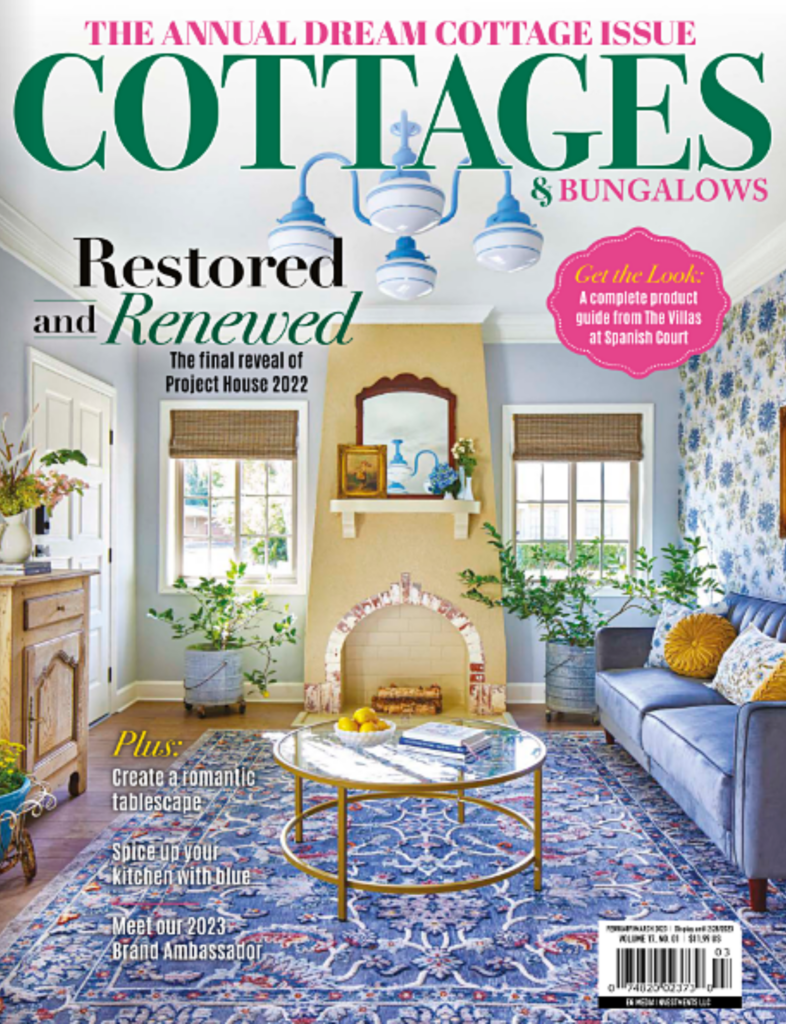 From bold floral wallpaper to a romantic blue, white, and yellow colour palette, the reveal of the restored and renewed Project House is an inspiring example of how to unveil the home's personality and add delightful ideas with decor and design.

If you're looking for tips on adding cottage charm to your home's decor, here are seven ideas to get you started and links to shop the products found in the Project House.

Add wallcoverings with personality: Take a cue from the Project House and choose bold floral wallpaper with a large pattern for a feature wall to draw the eye and create a focal point in the room without overwhelming it. Pair coordinating paint colours to keep the room looking airy and bright. Our Maryam Seaspray Wallpaper showcases elegant and beautiful chrysanthemums to bring a touch of nature to your interiors.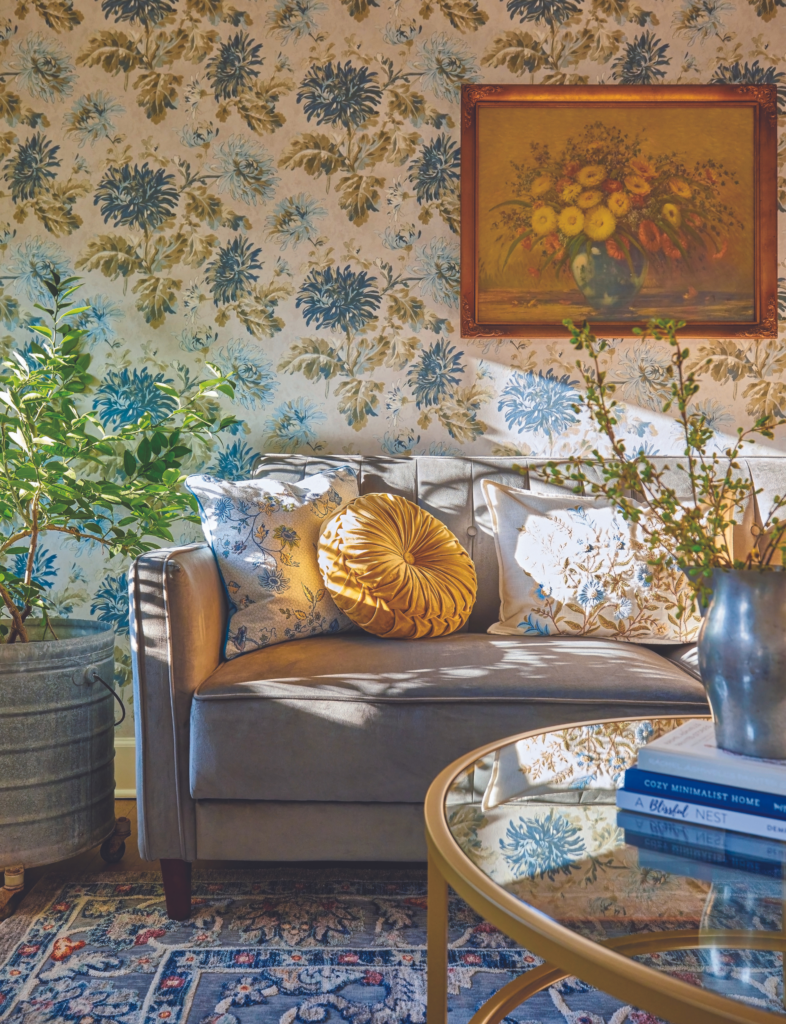 Never skip a rug: According to what the designer Sara told Cottages and Bungalows rugs are a must. She said, "Always add a rug. The floors in all the villas are timeless hickory hardwood from Mullican and the colourful rug selections make the rooms cosy." The rug seen in the cover image is a new Laura Ashley rug that comes in a variety of colours and is available on Amazon.

Add a fresh and happy colour palette: The decorating rule of three not only applies to accessories and home decor but can also be used when choosing a colour palette. Using a classic blue and white palette like the Project House is a great way to add a fresh feel to any room but consider adding pops of yellow with paint, pillows, bedding and other accents to bring in a bit of personality. This combination will create a balanced and inviting look. Additionally, you can introduce different shades of each colour for more interest.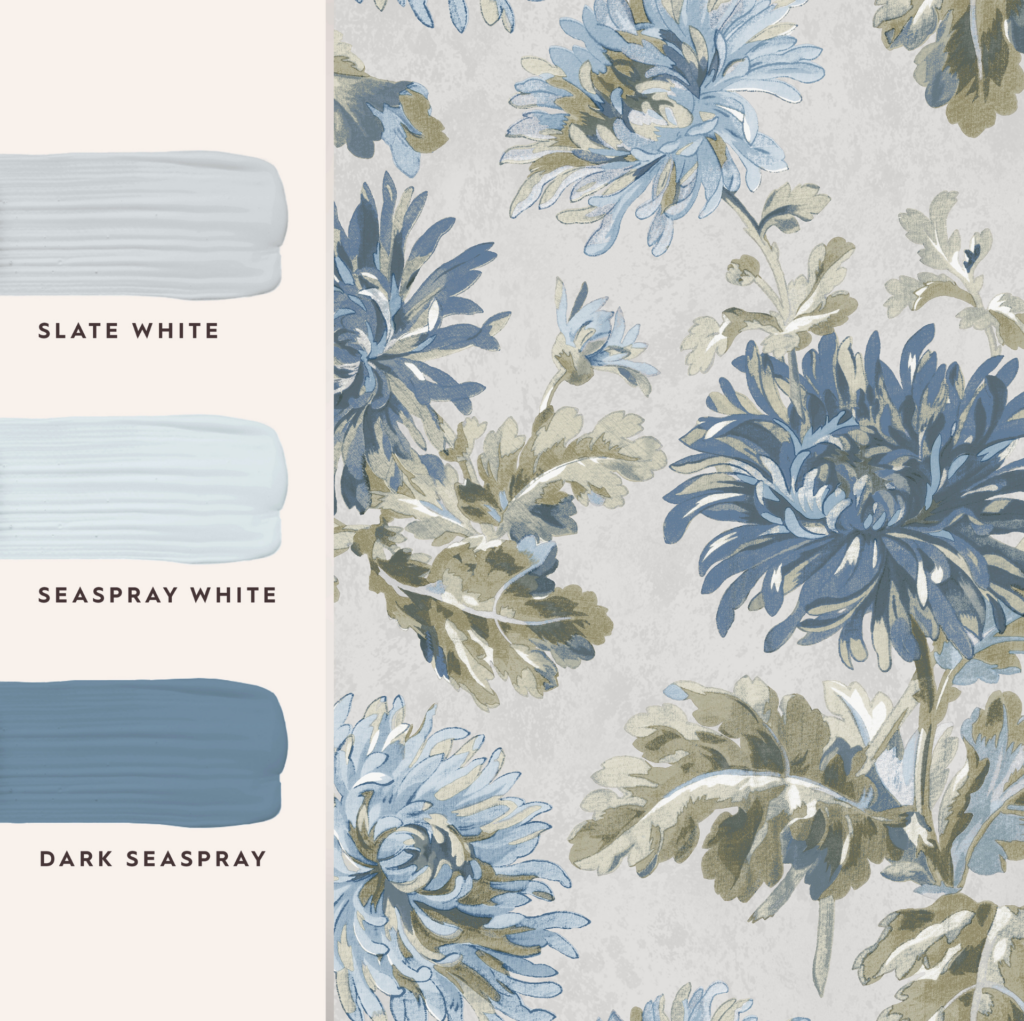 Turn up the volume on the charm: Are you looking to give your home a charming cottage-style makeover? Create a classic, timeless cottage look by styling a bedroom with feminine florals in sunny buttercup yellow bed linens for a cosy and inviting bed. Our Cassidy Comforter set is a lovely yellow print with a blue and white plaid reverse for added charm.

Choose cottage details: Sara has a mind for design and knows how to add layers and texture to a room. The simple yet charming Saltram Strip Pale Seaspray wallpaper is a fresh way to play up the cottage style without overwhelming the small space.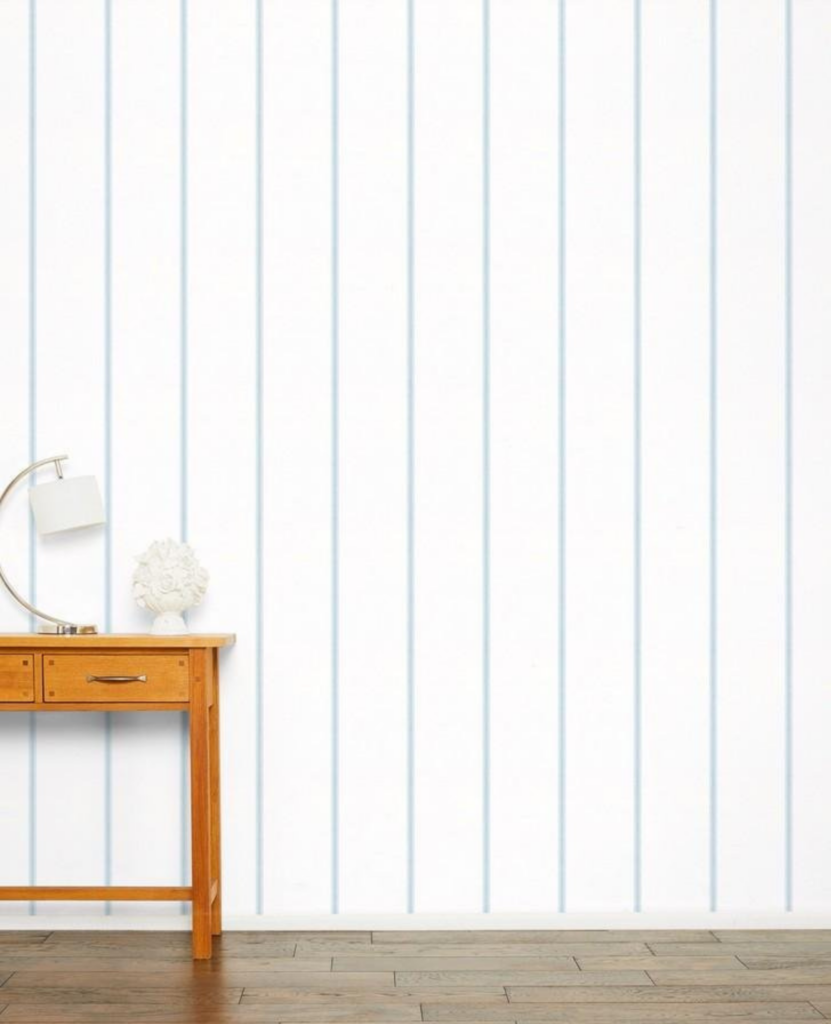 Be inspired by vintage details to create a dreamy atmosphere in any room: Bathrooms are perfect spots for adding bright colours and charming cottage details. First, choose a mix of modern and traditional design elements to create an enduring style. Then, maximise the style in a small space by layering texture with functionality. Sara mixed tile and beadboard for a timeless cottage look and added a cheerful floral shower curtain.

Let florals bloom in every room: Cottages & Bungalows teamed up with sister publication American Farmhouse magazine, which also featured the Project House in the October/November 2022 issue. President of Laura Ashley, Inc. (Americas) Penne Cairoli provided tips on how to decorate with floral prints including how to pattern play to add personality. She said, "Just as in nature, blooms are the perfect print, coordinating beautifully with solid colours as they do with checks, stripes and geometric prints." Choose prints with a romantic, vintage feel and incorporate them into furniture, curtains, pillows and even your plates. Cottage-style decor is all about creating an inviting atmosphere that blooms with joy.

Have fun and be creative with your decor to create a cosy and inviting atmosphere that you can enjoy for years to come.

What is your favourite room in the Cottages & Bungalows Project House? Let us know in the comments below, tag us at @lauraashleyusa, or use the hashtag #lauraashleyusa.