Whether you have one guest or a whole house full this holiday, you'll want to freshen up your home to ensure family and friends have a great stay!

1) A New Rug
Let's face it. Rugs anchor a room but in high traffic areas, they can also show the most wear. Take a good look and decide if rooms in your home could use a fresh, new rug.
Our Laura Ashley Shag rug performs brilliantly in any living room, dining room, bedroom or office. If you 're looking for more colour, our Editions
rug has a bold, bright pattern to fill your interiors with style.
2) New Bedding
The guest room is often the last room in your home to get attention. Easily overlooked, it's time to give your guests the hotel-like treatment with a well-dressed bed.
Looking for a duvet? Our Wildflower Bluebell print is reimagined in calming bluebells, creating a relaxed, comfortable space to unwind in. Our Butterfly Printed duvet in a fresh palette will give your bedroom a striking update. If you favour a complete bedding ensemble with all the accessories, turn on the charm with our Annalise Seven-Piece Comforter Set. The elegant, yet casual, floral toile with shirting stripe in pearl grey and white will transform the guest room into a relaxing retreat.
3) New Sheets
Freshly ironed sheets are our favourite but who can resist flannel sheets on a cold night? Be sure to stock up on new sheets for your guests.
4) New Bathroom Accessories
Let your favourite boutique hotel inspire the bathroom. Make sure it's spotless and has all the essentials like toothpaste, soap, shampoo, and conditioner. A new shower curtain and fresh bathmat is the simplest way to update any bathroom. Add a pretty pair of slippers for the extra special treatment.
5) New Cushions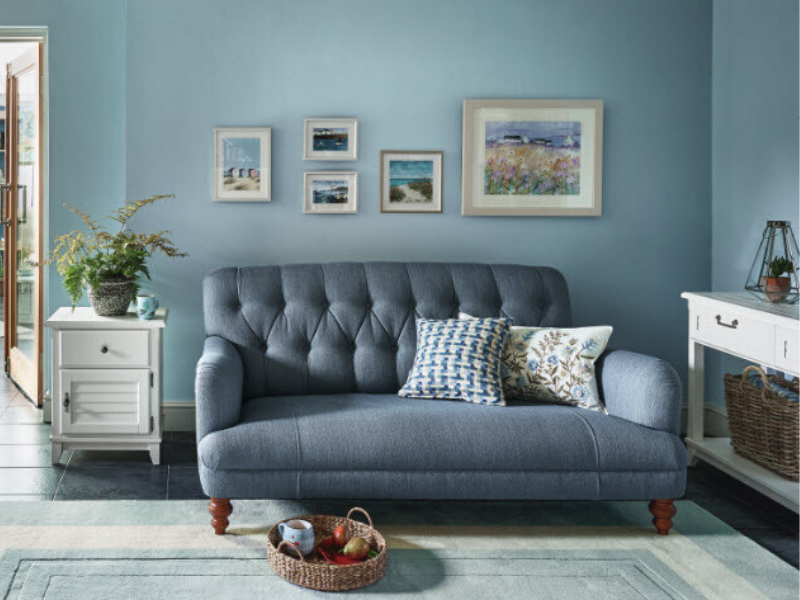 The quickest way to transform a room is with new throw pillows. Decorative cushions can give a sofa a new look, add a pop of colour to a chair in the guest room, or welcome guests in the entry.
Go bold with exotic animal motifs or choose classic prints like our Marcette Silver cushion. Complement elaborate designs with any of our solid Nigella Cushions and layer in the style.
6) New Throws
Lightweight, super soft, or super warm, there are so many options of throws to choose. Encourage guests to relax and unwind with a cosy throw. Be sure to add a throw to the guest bed in case an extra layer is needed at night.
7) New Faux Flowers
Sometimes your guests stay longer than fresh flowers can stay alive! Take one thing off your plate and don't worry about the flowers in the guest room or bath. Invest in faux flowers and they will always give you joy long after the guests have gone..