Simple tips to bring the trend home this summer
The promise of summer has us excited about the new Coastal Grandmother trend inspired by the homes and style seen in Nancy Meyers movies.
The fashion and home decor trend made its break on social media when influencer Lex Nicoleta uncovered this distinct aesthetic on Tik Tok. Its for anyone and everyone who cherishes clean coastal ambiance and cosy interiors.
The Coastal Grandmother aesthetic is easily defined by traditional and classic pieces layered with neutral tones. White, ivory and beige are the hallmarks of the trend but be prepared to mix in blue hues, especially if it comes in a nautical blue and white.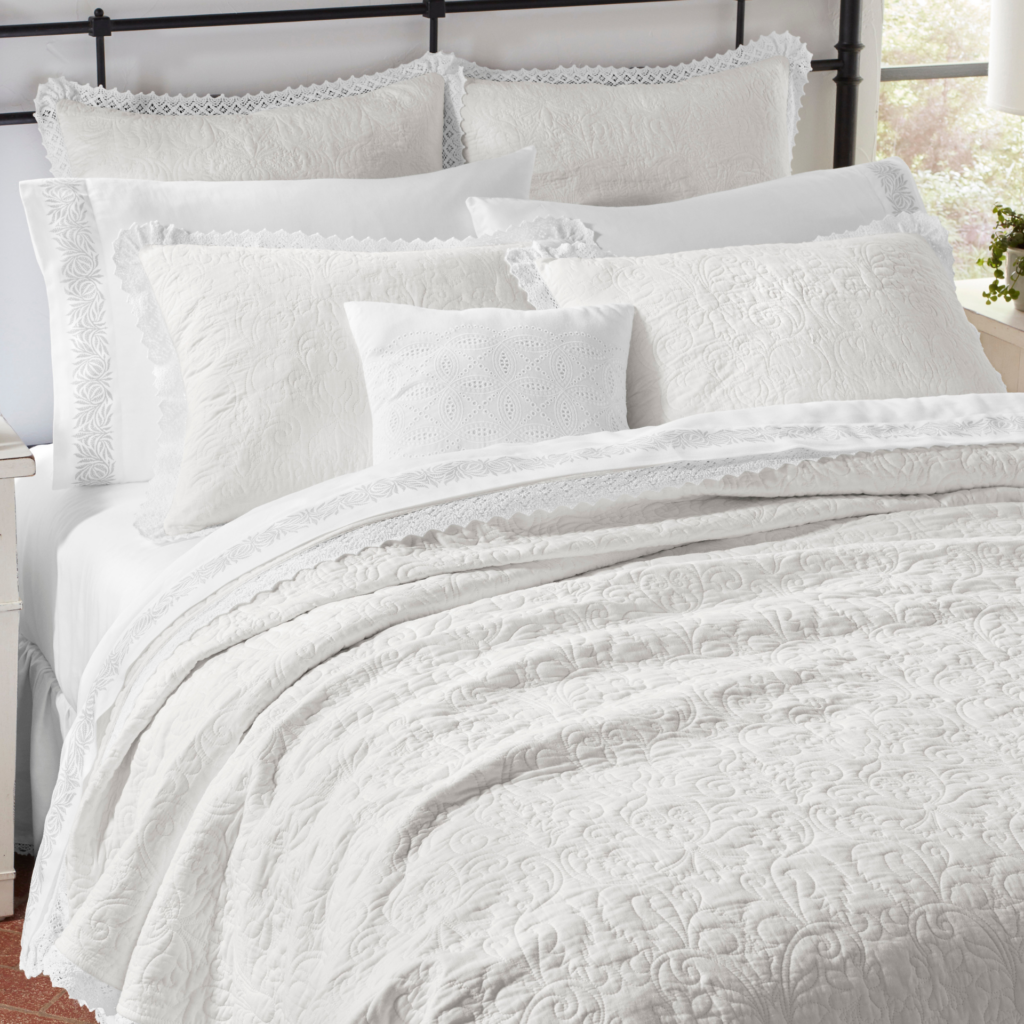 As Nicoleta highlights, you do not have to be a grandmother to be a Coastal Grandmother. With a few simple tips, your home will radiate all the Coastal Grandmother vibes.

Select seaside stripes: Light, fresh and fun, blue and white seaside stripes are exactly what you need in your coastal-inspired home. Timeless striped patterns are the key style feature that will look great for years to come. Capture the look on your walls by finding a wallpaper with a stripe in muted blue shades, or add a nautical stripe throw pillow to any sofa or bed for an instant fix.
Act natural: When selecting the colour palette for your bedroom or living spaces, reach for neutral colours like white or ivory. The Coastal Grandmother trend is all about finding neutrals and layering elegantly woven fabrics to add texture to the neutral colour palette.
Bathe in the deep blue: It doesn't matter what coast you are on or if you are landlocked, anyone can get the Coastal Grandmother look in their bathroom. A crisp blue and white gingham shower curtain sets the tone. Layer in blue or white towels with pretty details like crochet bathmats. If your bathroom is large enough, add a traditional rug to bring all of the colours together.
Walk in the sand: One way to bring that coastal beach vibe into your home is by incorporating sand-coloured decor like our new beige and white decorative pillow. If a simple switch is all you are looking for, swap out your new bedding for a summer quilt in a sandy tone or be bold and add curtains or wallpaper in a beige print like our paste-the-wall Pussy Willow Natural Wallpaper.
Ride the tile wave: If coastal beach vibes define your ideal style, our Laura Ashley tile at The Tile Shop features plenty of prints in subtle beach tones. The timeless floor and wall tiles work well in any room when you need a splash of coastal colour.
Pile on the blue and white: How do you get the coastal grandmother look in the kitchen? Simple. Get everything from dinnerware to tea towels in mix and match blue and white prints. Trust us, you can't have enough!
Crochet all day: Stunning crochet details in the Annabella White European Sham and Heirloom Crochet Quilt Set provide the clean coastal look we are after. Add these details to all the corners of your home, including your bathroom.
Dip into blue hues: Coastal Grandmother style isn't about being literal with themed sets. An easy way to inject the seaside vibes is to embrace soft blue hues to channel the calming effect of the ocean. Especially gorgeous in a bedroom, subtle blues offer a dreamy way to wake up and start your day.
Take coastal cues from the pros: Those who live on the coast know the secret to any beach home. To stay true to the Coastal Grandmother look, you need coordinating beach chairs in coastal colours. Nothing is chicer than mixing and matching beach chairs ready for a day at the beach and when you get home, hang on hooks to complete the aesthetic.
Are you embracing the Coastal Grandmother trend? Comment below or tag us in your seaside photos at @lauraashleyusa or #lauraashleyusa.