September 2019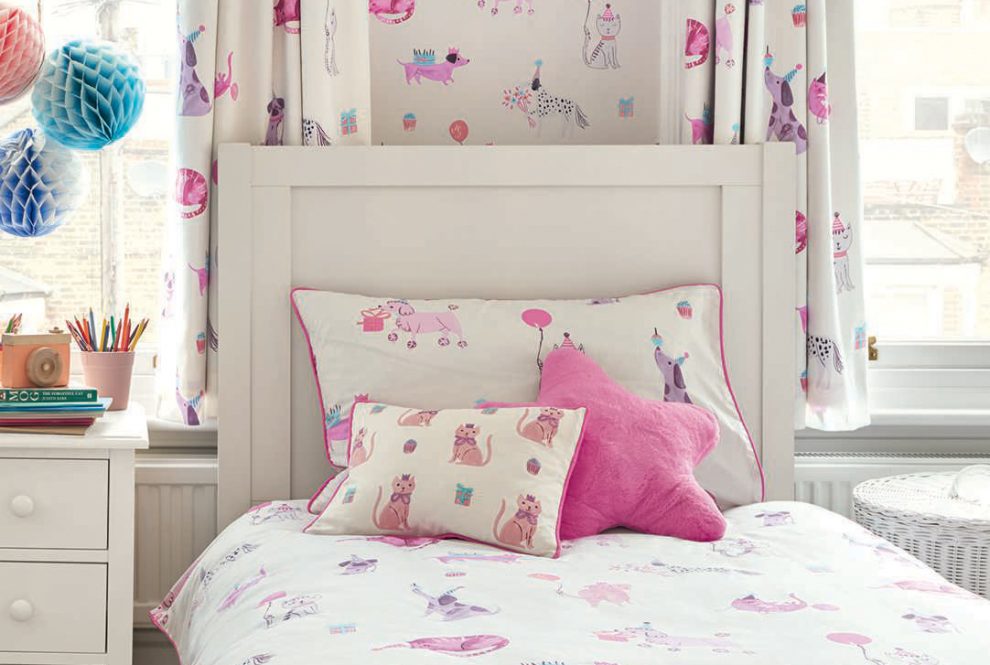 TAKE INSPIRATION FROM THESE AMAZING CHILDREN'S ROOMS AND GET CREATIVE WITH YOUR DECORATING.
Designing a child's bedroom is one of the easiest ways to bring out the inner child in us all. With such excitement it is easy to get carried away; but go ahead, create the room you always wanted as a child.
In a kid's room you can take liberties that you would be afraid to take outside that space. Being bold and taking creative risks are both important when designing your child's room. However the most important thing to consider when designing your space is how this room will be appealing to you while reflecting your child's unique personality. Below we have some inspired kids rooms that will set your creativity ablaze.
THEMED CHILDREN BEDROOM'S
From ocean exploration to dancing ballerinas an easy way to come up with a theme and palette for your child's room is to think about what they are interested in. You want your child's space to be a haven; a place they can go to relax and dream. Their room should reflect an element of their personality or one of their favourite activities.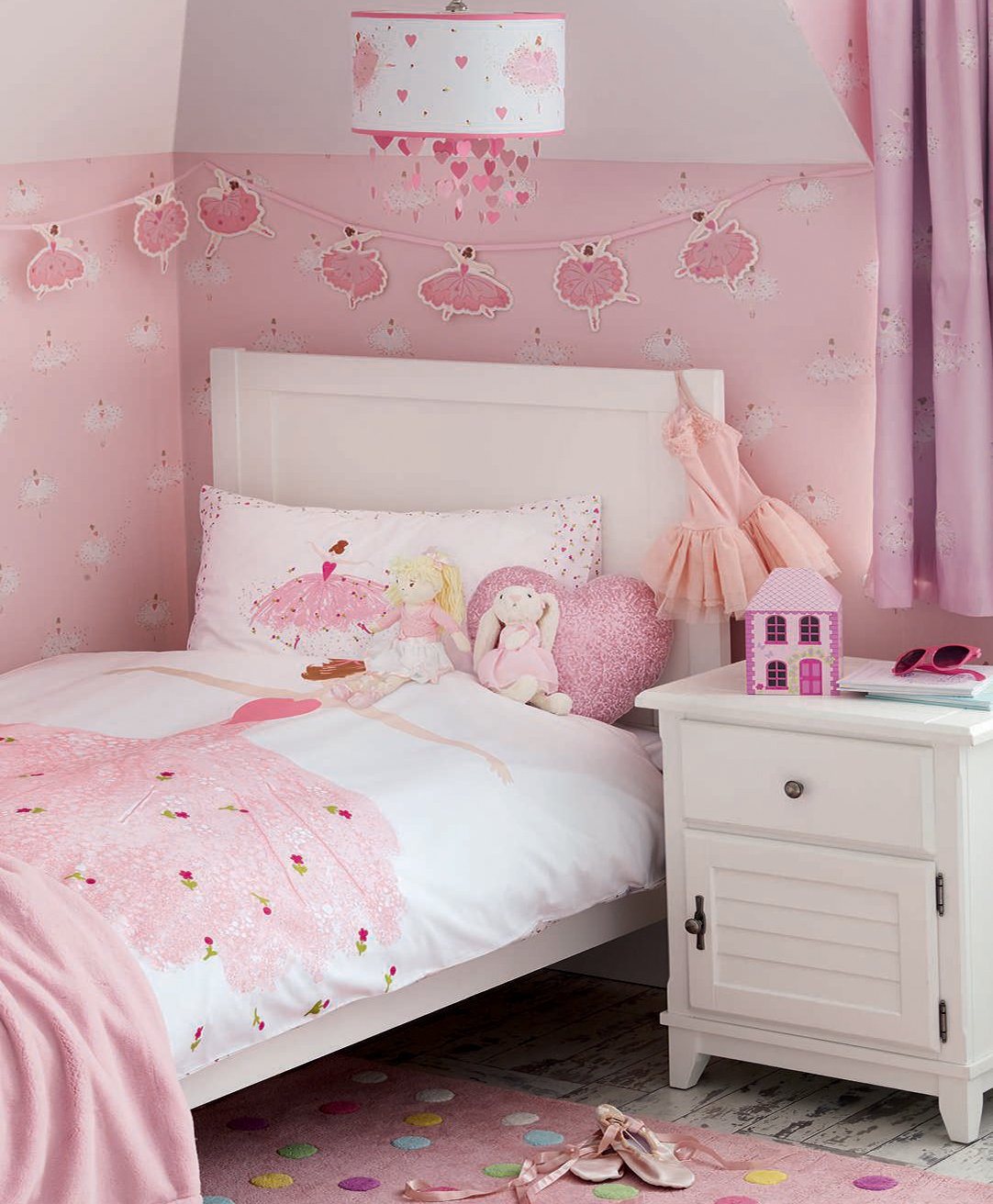 These rooms take their theme to the limit with coordinating wallpaper, curtains and bedsets. Having a set theme means that you are less likely to choose items that clash with your overall design.
If you need inspiration for your theme, have a look in your child's toy-box or bookshelf. A pattern may emerge from their toy-box or you might even find inspiration from their favourite reads. Providing coordinating storage solutions is a must for kids rooms as storage is the perfect way to tidy away any toys or objects.
MINIMALIST CHILDREN'S BEDROOMS
Working with themes might be a great solution for parents with young children but what happens when they grow older? This is where a more minimalist approach can come in handy. When creating a minimalist kid's room it is important to consider the basics. It is common for children to go through phases with toys, interests and hobbies.
To match in with each phase choose an interior colour palette that will work in with a number of themed changes. Choosing bedsets and curtains that feature a simple pattern is often best. If wanting to use wallpaper it is also best to stick with a simple stripe or spot that can be dressed up or down as the room's interior evolves.
When choosing furniture for a neutral room, using neutral colours like white, grey, cream or black is a must. After you have your neutral setting you can start incorporating accessories to give the room it's personality.
BACK TO NATURE
If you are still struggling to come up with an idea for your child's room don't fear, there are plenty of stunning animal prints around that are perfect for dressing up a kid's room. When creating an interior using an animal print it is important to work with your child to decide which animal will be featured⁠—remember this is the room that they will be living in for many years.
To design a room that you will both enjoy, it is a good idea to offer your child a few different options so they also feel involved in the process. Make sure you are happy with each option beforehand to avoid ending up with a room you dislike⁠—it's a win win.
With this kind of theme it is important to balance out wallpapers and bedspreads with block colours. Throws, rugs, whimsical lighting and simple accessories can be invaluable tools when creating balance in your child's room.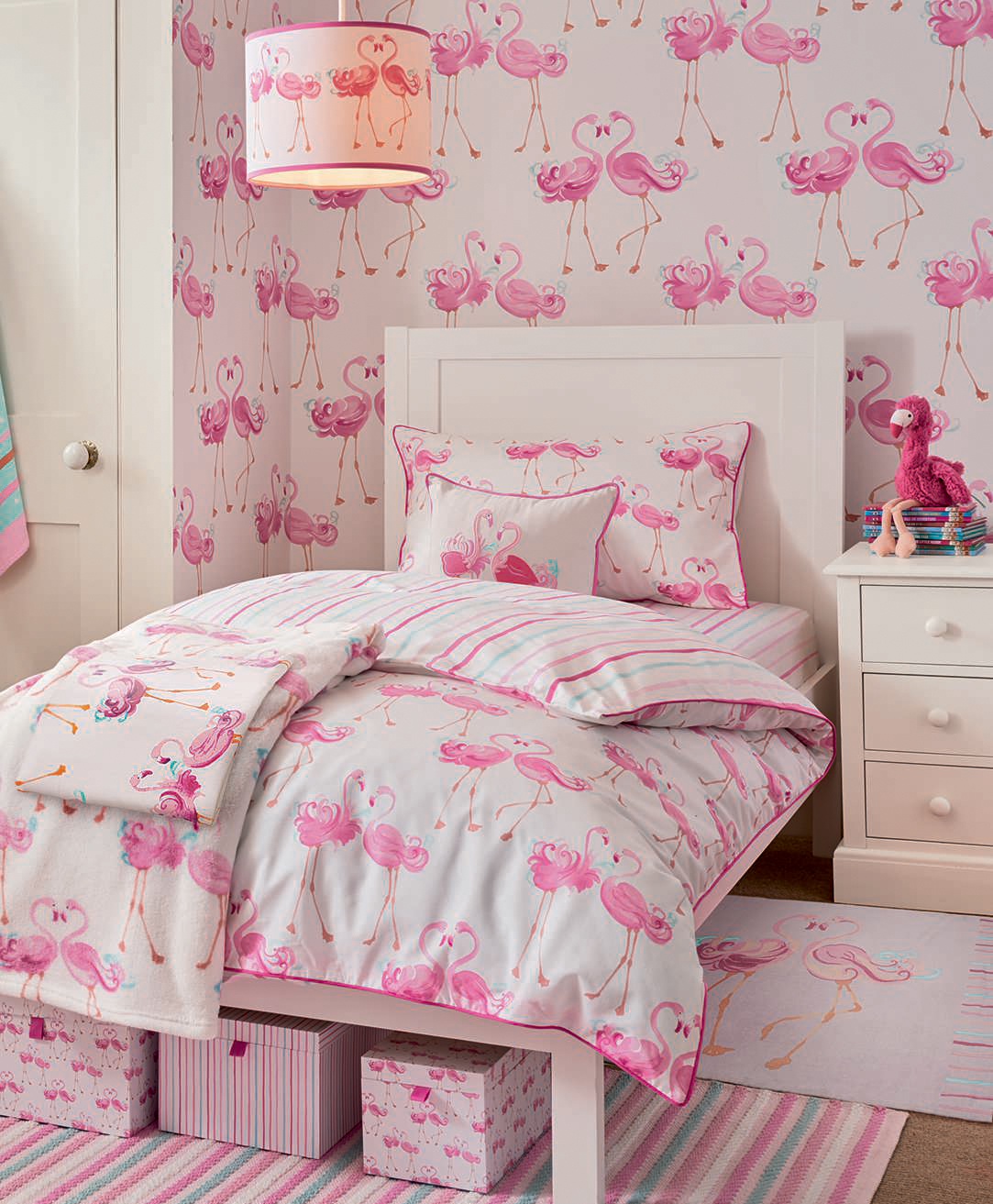 Which is your favourite room design in this blog post? Let us know in the comments below.