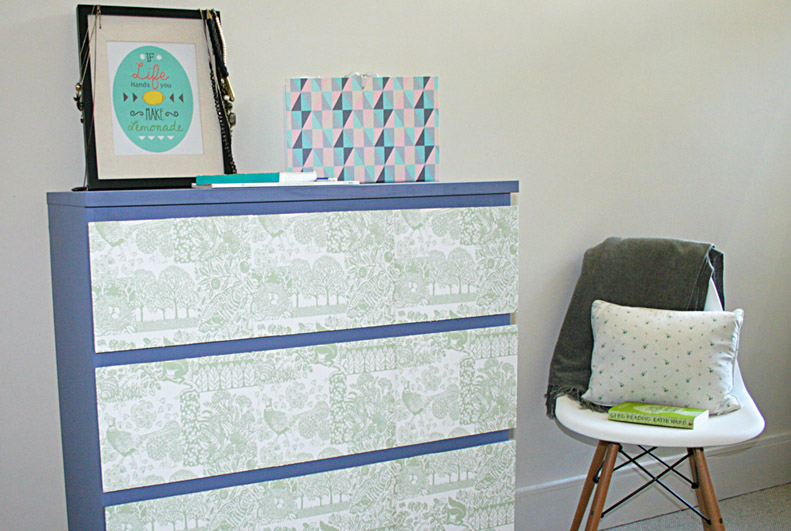 Claire transforms an old chest of drawers into a wallpapered wonder…
Upcycling your furniture needn't be a daunting task. It's really quite simple and the results can be magnificent. Claire from Celebrate Creation shows us just how easy it can be to transform a tired chest of drawers into a fun and quirky piece of furniture that you won't find anywhere else…
As I wrote in last week's blog post, I've recently been using the summer to tackle lots of DIY projects around the home and this chest of drawers has been on my 'to do' list for quite some time. It seems that most people have owned a Malm chest of drawers from Ikea at some point in their lives and so this image is probably quite a familiar one to you! Whilst this piece of bedroom furniture has served us well over the years, it's looking old and tired and so it's definitely time for an update.
The chest currently stands in our guest bedroom and is often used by our niece and nephews when they come to stay. For that reason I wanted to update the furniture in a style that would be appropriate for children but also sophisticated enough for adult guests that may stay in the room too. Therefore I chose to use the rather gorgeous Patcham green print wallpaper for this project. I knew that it was exactly what I was looking for as soon as I saw it. The woodland scene makes it an interesting print for children, but the soft colour keeps it serene and refined for the adult eye!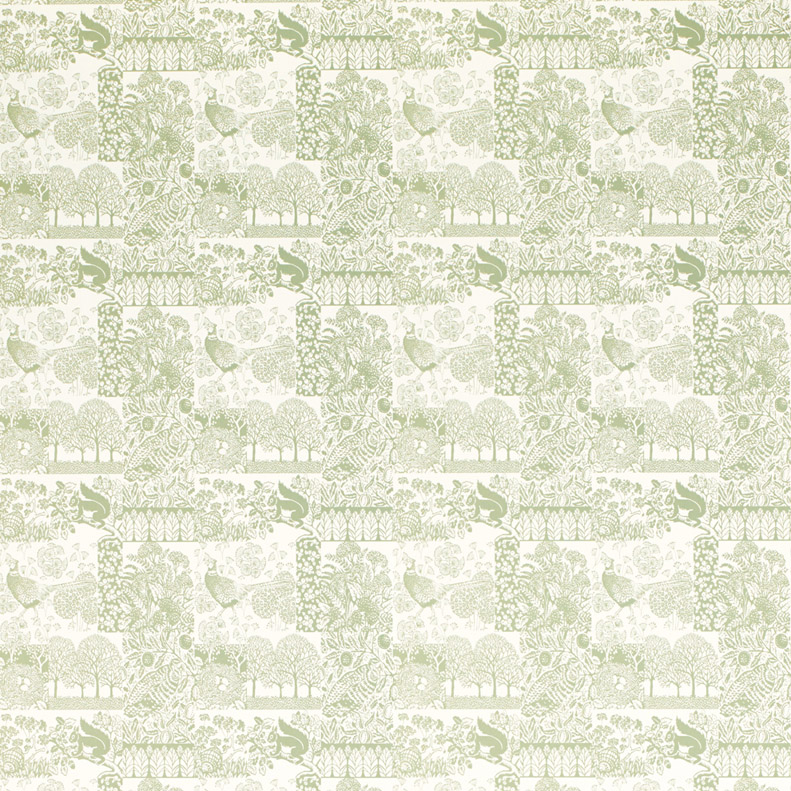 This DIY was incredibly simple to do. Here's what I did: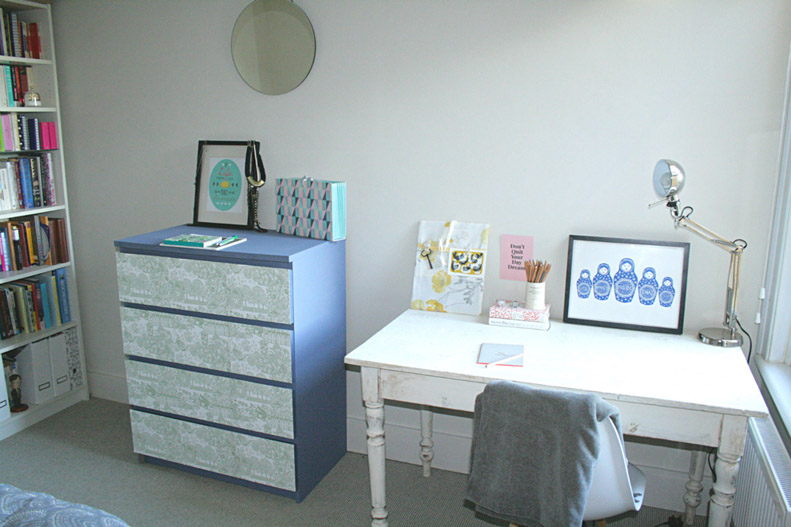 After emptying the chest of drawers of its contents, I painted it using a lovely shade of blue that I had from a previous project, using two coats in total.
Next I took out the drawers and laid the first one face down on top of the wallpaper. I drew around the outer edge of the drawer making sure to draw a line slightly outside of where the drawer actually was. This is because I wanted a slight overlap of wallpaper outside of the drawer edge. I then repeated this for each drawer.
Then, I cut out each section of wallpaper and pasted them onto the drawers using PVA glue.
The wallpaper was not wide enough to cover the full length of each drawer. Therefore I let the drawers dry and then lined up the wallpaper pattern with each section of paper that I had already pasted on. I made sure to leave a slight overlap of paper again each time.
Once this was completed and the glue had dried, I turned the drawers face down again on top of a cutting mat. I then used a stanley knife to cut around the edge of each drawer, therefore cutting away the overlap of paper that I had deliberately left on it. This ensured that I had a sharp finish to the wallpaper at the edge of each drawer. Make sure you do this on top of a cutting mat in order to avoid any nasty cuts into your kitchen table!
You can prolong the life of this DIY by covering the wallpaper with a coat or two of clear varnish once you have covered the drawers.
Finally all there was left to do was reinsert the drawers and put the newly revamped chest into action! I love the new use of colour in the room and how the other items on the chest of drawers 'pop' against the tones.
This is such a great way to use wallpaper we think the results are fantastic. How else would you use Laura Ashley wallpaper? Let us know below or on Twitter @lauraashleyusa