How can you sum up the cookies from Crumbs and Confetti in one word? You can't! They are scrumptious, decadent, wow-worthy and just like art. Learn how this mother-daughter duo mastered the art of cookies…

Randi Faile and Wren Ridgeway, a mother-daughter duo based-in Lancaster, South Carolina, got their start by making cookies for friends and family. Everyone lucky enough to get a bite encouraged them to start a business. Thankfully for us, they did in 2018.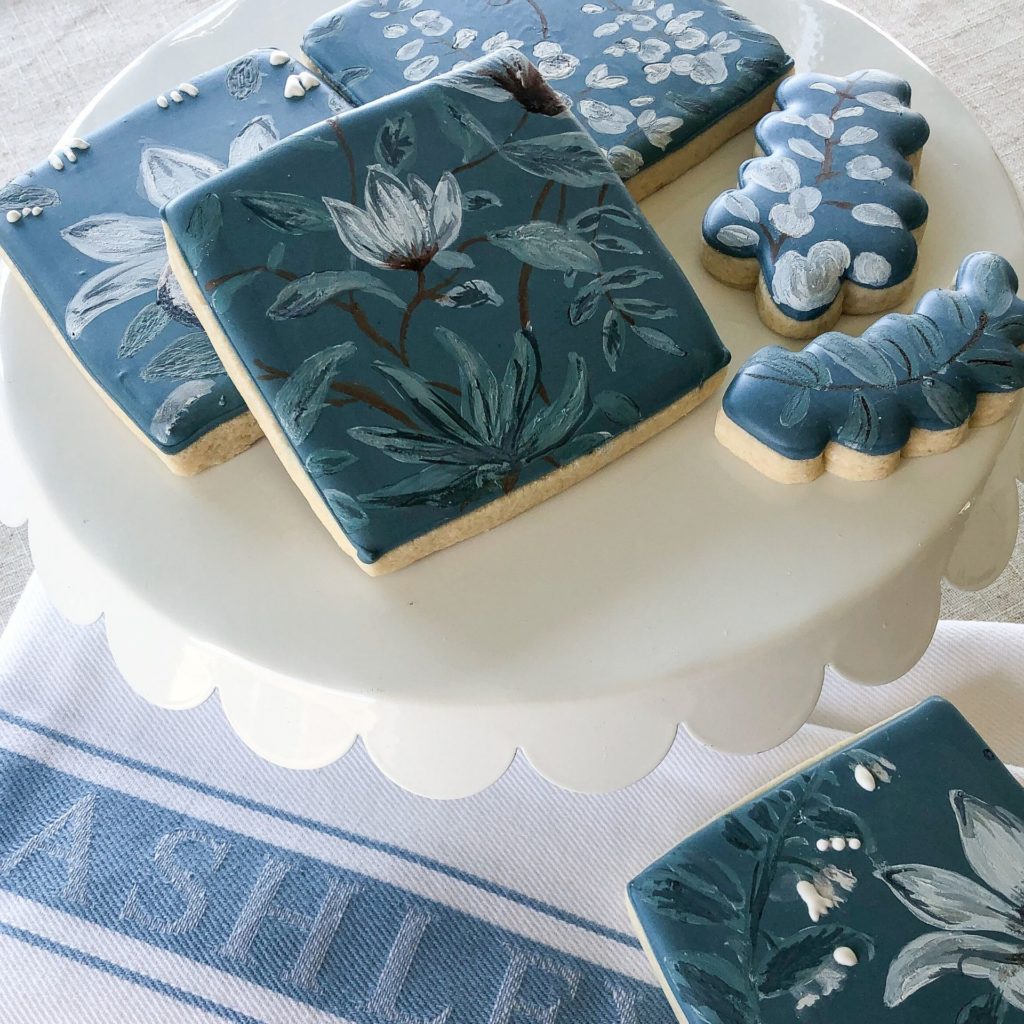 Like these women, Laura Ashley was an entrepreneur, a visionary who began her business from her kitchen. Her inspiration stays with us today as we develop new designs for our customers and as we show appreciation for other artisans, start-ups, and women-led businesses.
Most recently we shared two of our latest collections, Parterre and Nature's Palette, with the Crumbs and Confetti pair in hopes of creating a batch of Laura Ashley-inspired cookies.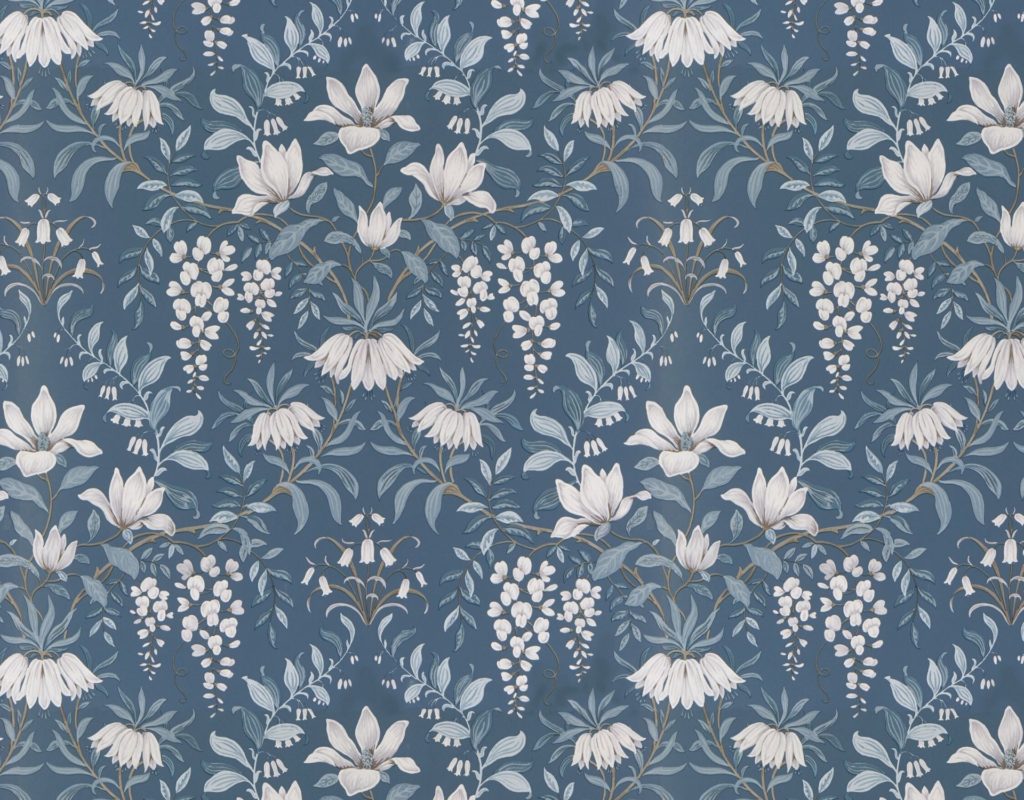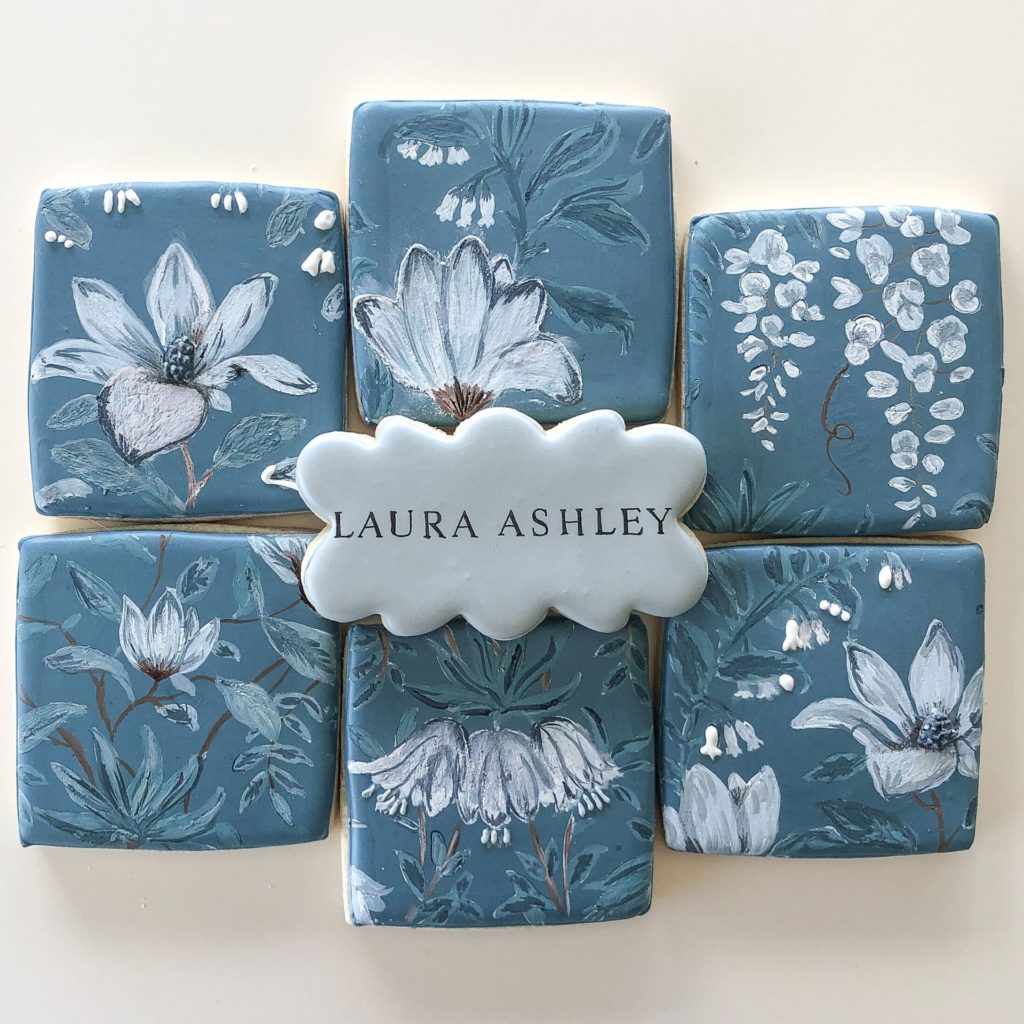 Parterre is classic, graceful and refined enhancing today's trends of seaspray blues and graphic florals. Nature's Palette on the other hand is the essence of laid back living with subtle shades that let the pattern shine through.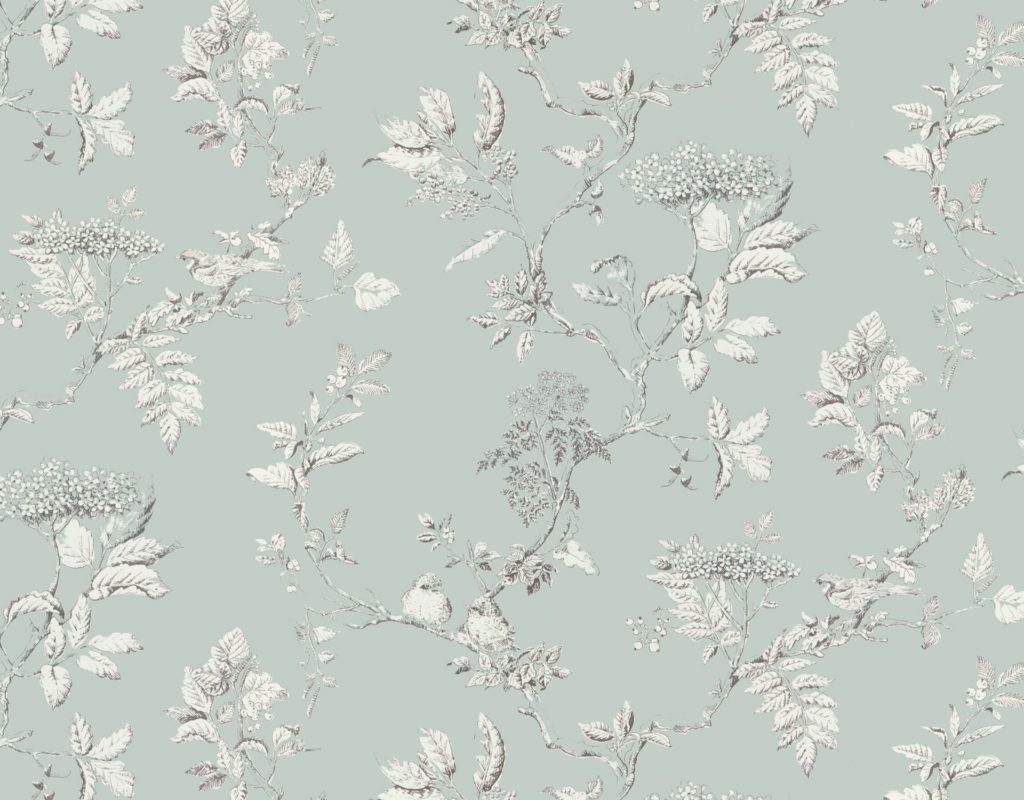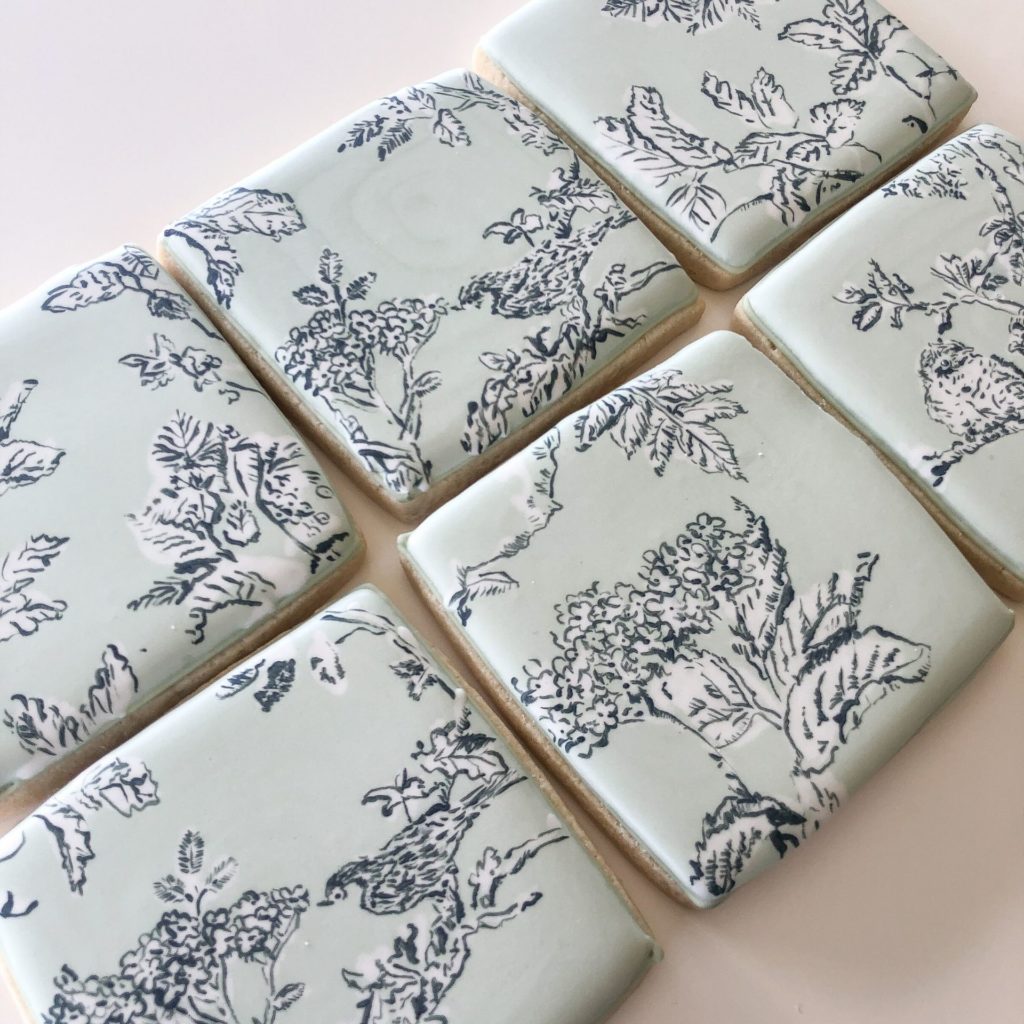 Q: We love your cookie designs. They are incredibly special. Tell us how you come up with your designs. What inspires you?
A: Everything! I take photos of anything that catches my eye while shopping in stores- home décor, clothing, fabrics, etc. My favorite items for seasonal or trendy colors come from party cups and cocktail napkins. The cookie community is also very supportive of each other. I am a part of several groups on Facebook and follow some really amazing cookie artist accounts on Instagram.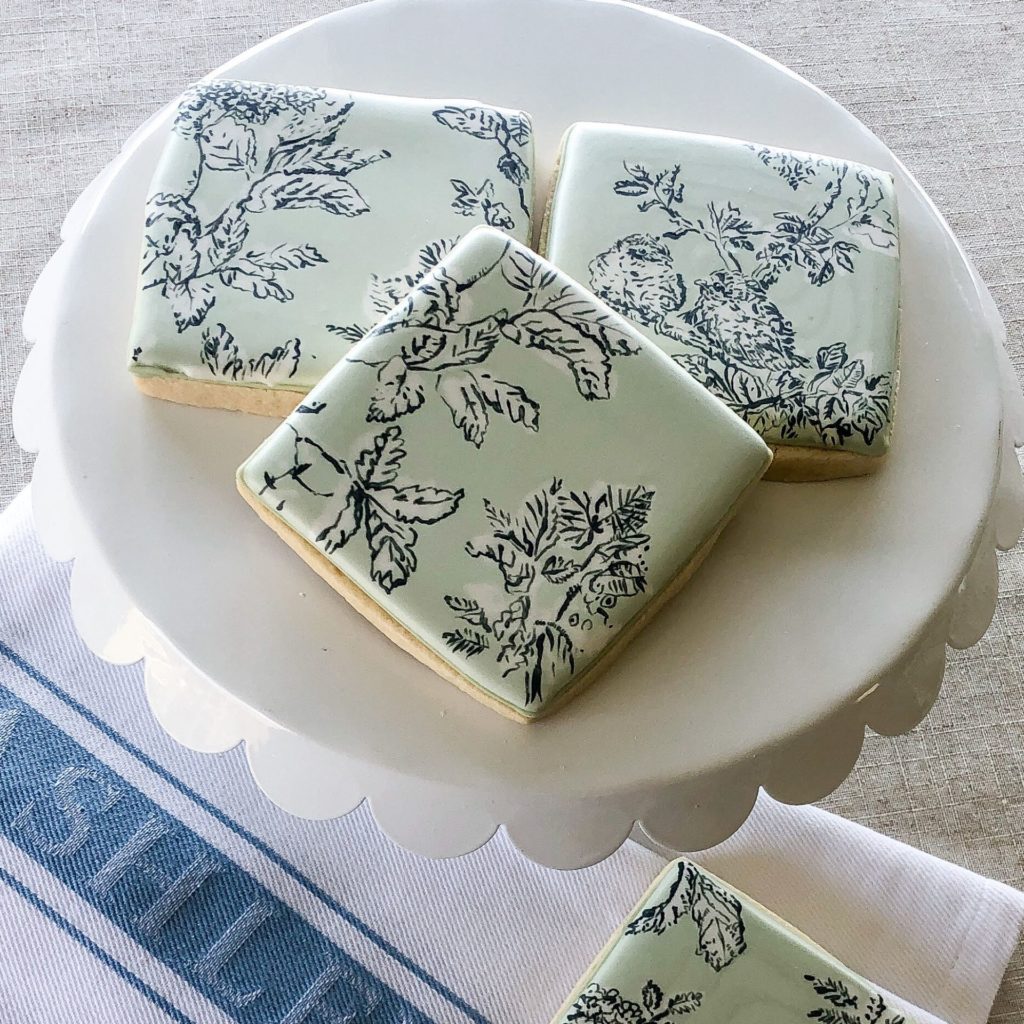 Q: How did you start your business?
A: We discovered a love for cookie decorating after we signed up for a local class. The positive feedback and encouragement from our friends and family to sell our cookies is the push we needed to turn a hobby into a business. But before we did that, I knew that we needed to come at a saturated market from a different angle. So we spent months developing the recipes we use today because we wanted to change the stereotype of decorated cookies being very hard and bland. Our cookies are as delicious as they are beautiful, or so we've been told!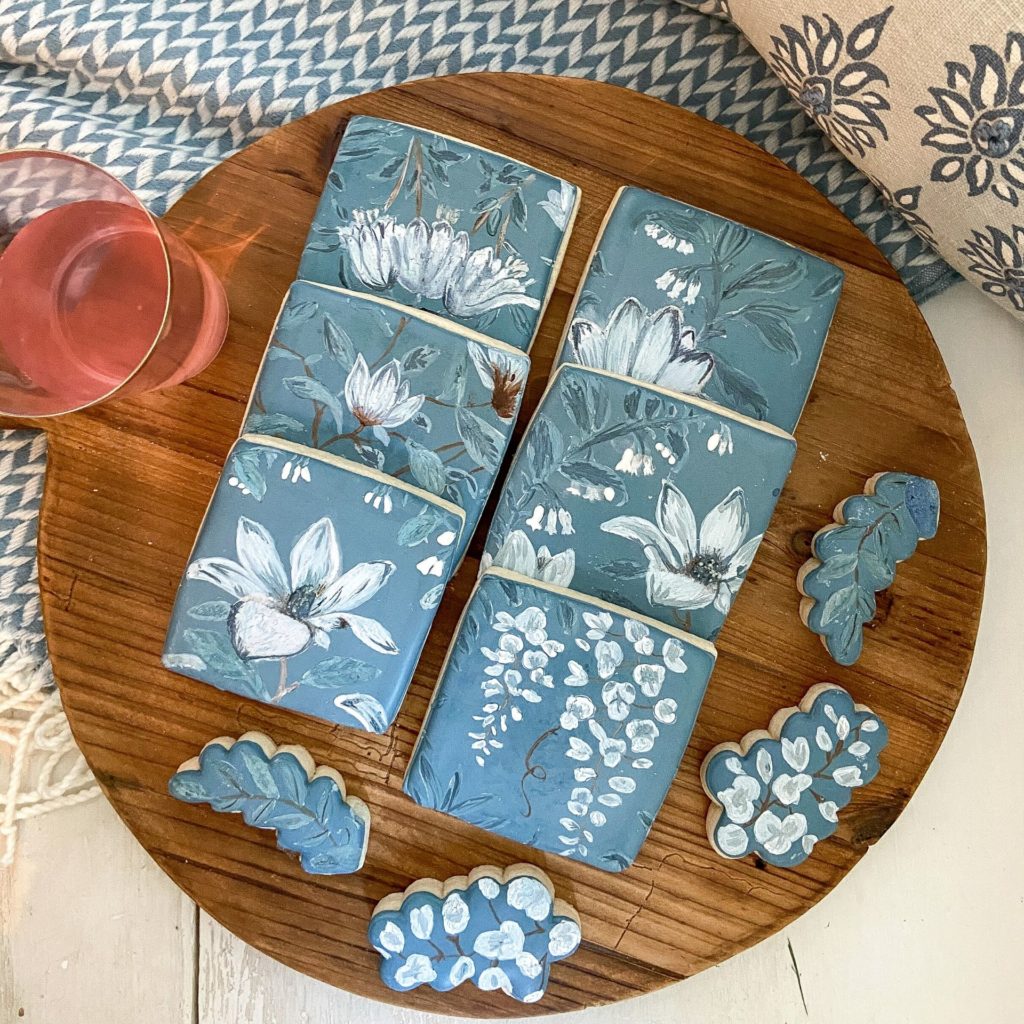 Q: We love that you have a mother-daughter business. Laura Ashley also worked with her kids (and her husband too). Tell us why you love working together.
A: Baking is a hobby that my family has enjoyed and passed down through many generations. I love working with my mom because we are so much alike. She will know exactly what I'm thinking or feeling before I even do. We laugh until we cry, bounce ideas back and forth, vent to each other, and lift each other up! I'm not sure I could find a full package like that with any other business partner.
Q: Do you have a baking or decorating tip that you can share with Laura Ashley readers?
A: Wren – Always have fun, enjoy what you are doing, always bake with, or for the ones you love. Don't be afraid to get a little messy!
A: Randi – Just have fun with it and practice, practice, practice! Don't judge yours based on what someone else's looks like. There are no rules or standards to creativity!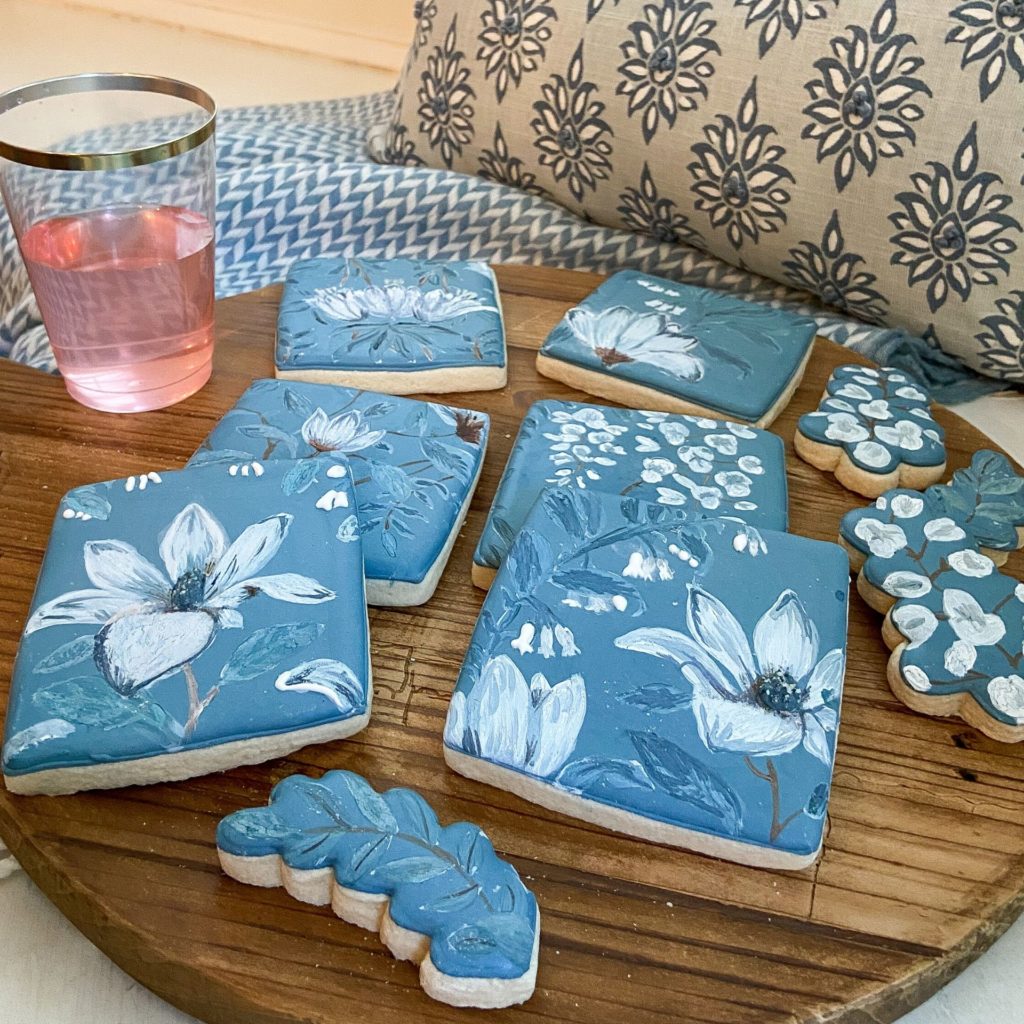 Q: What are your favourite cookie display ideas?
A: My favorite cookie displays are when we can incorporate the cookie with a table-setting. Bonus points if it is a place setting cookie with the guest's name.

Be sure to follow Crumbs and Confetti on social media at @CrumbsandConfettiCC