Time to get in the spring decorating spirit! Craft these lovely pillows from Laura Ashley fabric with the help from our mate Brittany Jepsen of The House That Lars Built.
I've been spotting some fun ways to use stripes in both fashion and the home. It's all about taking the traditional stripe and turning it into something exciting and unique. I thought it would be fun to try it out in the form of home decor and one of Laura Ashley's stripes is perfect for it. It's all about configuring it to form a diagonal against other diagonals. Let me show you how we did it.
Materials: Laura Ashley striped fabric, scissors, thread, iron, sewing machine, pillow stuffing.
Step 1: Cut out fabric in squares with different grain lines. I made my pillow 20″ x 20″
Step 2: Press squares in half and then cut on the crease. Fold, press, and cut one of the pieces again.
Step 3: Arrange fabric how you want to sew it. Play with the different grains.
Step 4: Sew together. I pressed the seams open and then edge stitched on either side of the seam.
Step 5: Repeat 1-4 for back of pillow.
Step 6: Sew together front and back leaving a small hole.
Step 7: Stuff and hand sew small hole.
Step 8: Enjoy!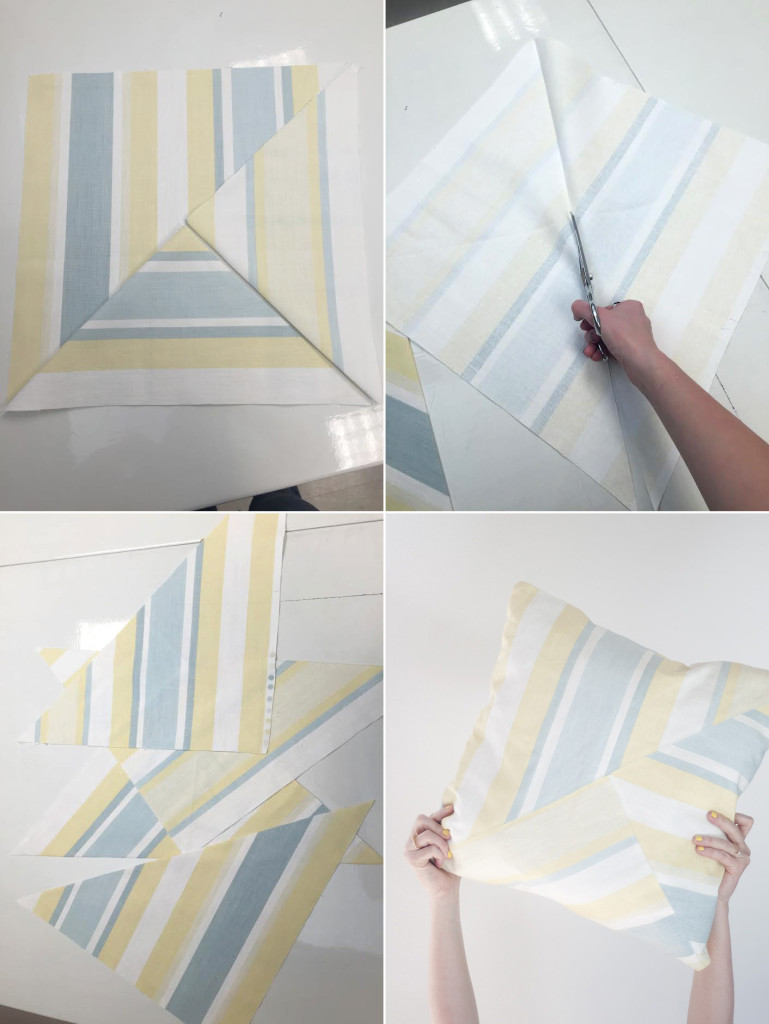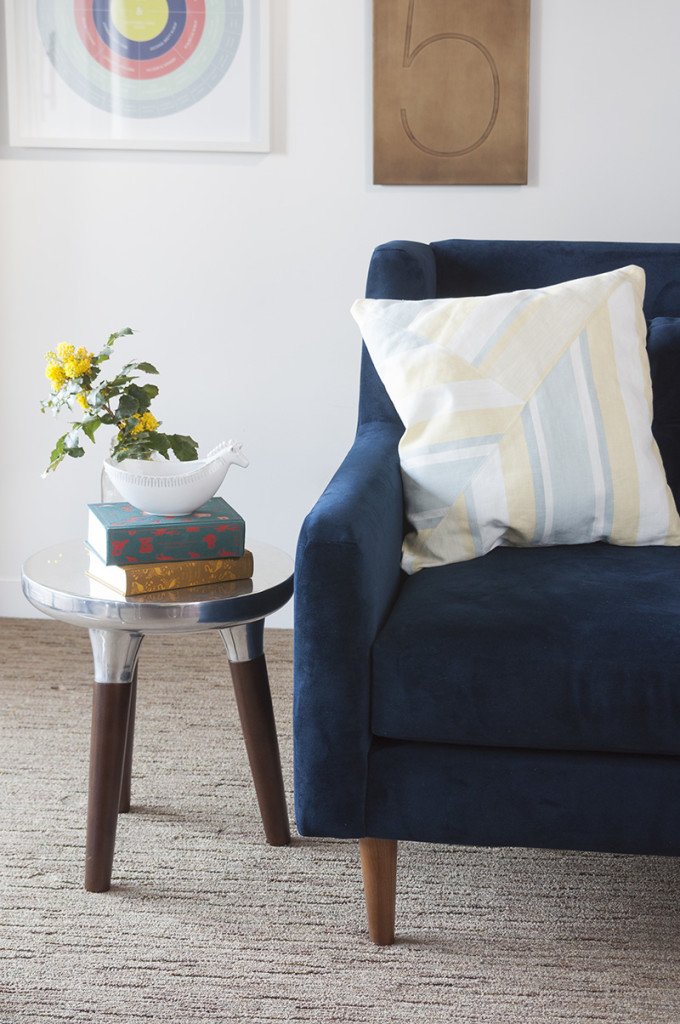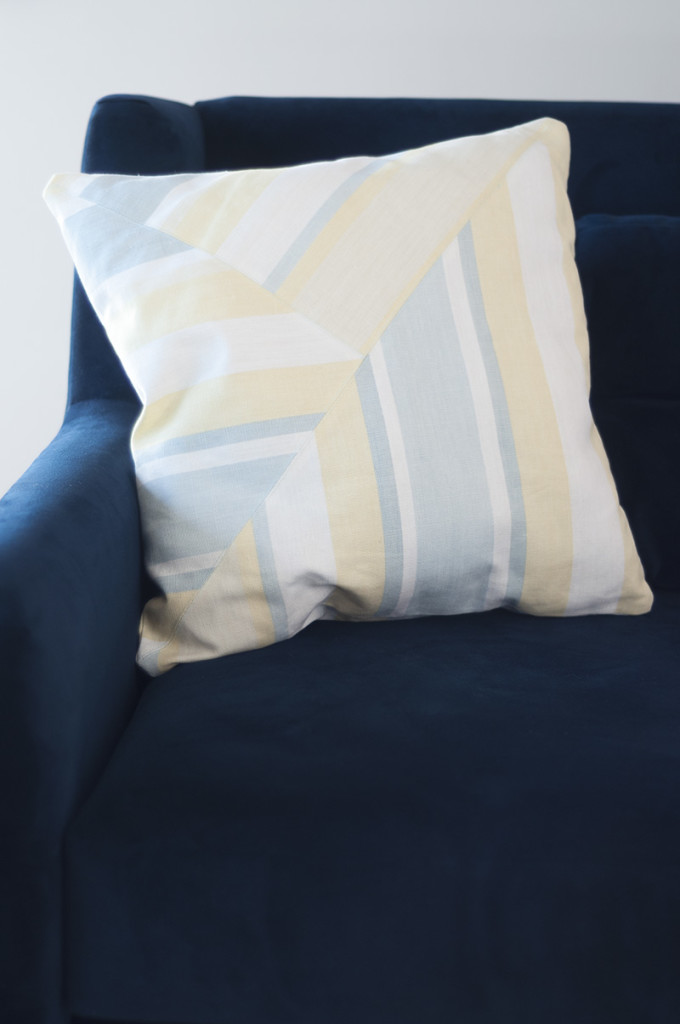 Make an impact on your spring home decor. Which fabric will you use to create your pillows? Tell us in the comments below.
Photos by Emily Wheeler