Getting your home ready to sell doesn't have to be costly or hard to do.
Real Estate expert AJ Whitfield shares her brilliant secrets to make your house look its best and sell fast.
1.) Declutter. Declutter. Declutter. Rent that storage unit and start packing. I know, you are hesitating, thinking about all the money you are going to spend, but let me put it this way, if you properly stage your home, you will sell faster and for more money. So get packing, declutter and start thinking of all the money you will make.
2.) Have the right mindset. Yes, this tip has nothing to do with the house itself but it is all in how you see it. Once you decide to sell, it is time to think of it as someone else's home. Go outside and shut your front door. Now pretend you are a potential buyer and walk-in. What do you see? Tour your home the way you would an open house and start making a list of the items that need to be painted, cleaned or decluttered.
3.) Clean everything. This seems obvious but it bears repeating. You want your home to smell clean, be clean, feel clean. You want it so clean that it would be impossible to live that way normally. When someone comments the answer is always, "Yes, they live like this." Subliminally it says, "And if you lived here, you could live like this too."
4.) Rethink your art. Art is a powerful tool, it can enhance and detract. The best advice is to keep it neutral. The point isn't for someone to leave thinking about the art on the walls. You want potential buyers to leave thinking about the home. For kids' rooms, you can't go wrong with a cute animal print. If you have made them smile, they will walk away with a good feeling.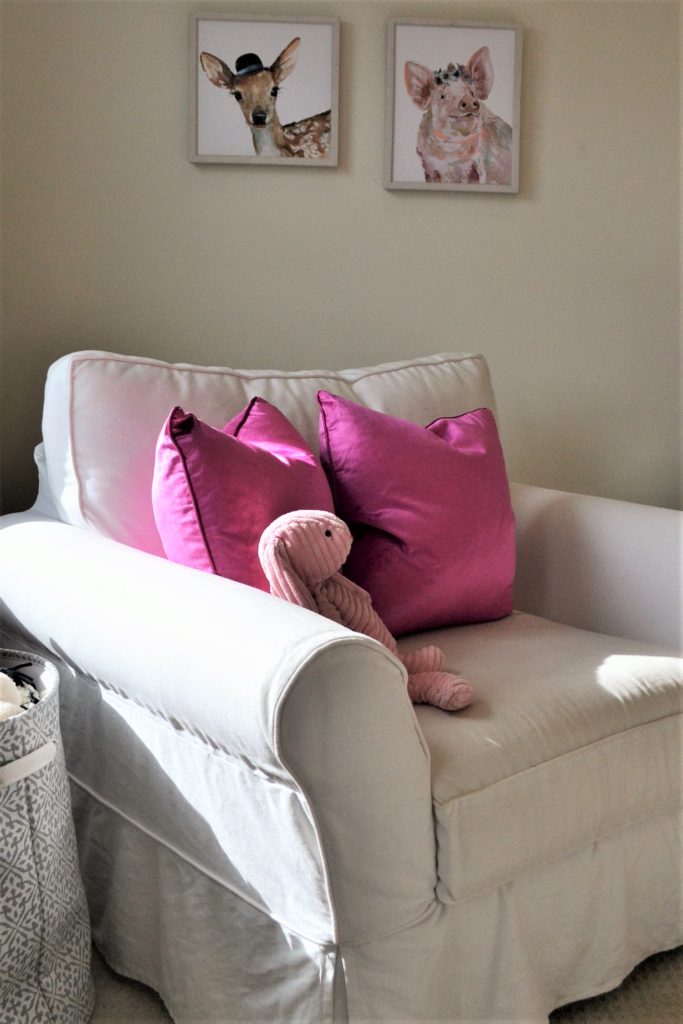 5.) Get live plants – I have a black thumb, unfortunately, but you will find live plants in all of my listings and the ones I help stage. I have a secret Pinterest board full of gardening tips that I swear to myself someday I will have time to read… in the meantime, I head to Trader Joes or the local garden center and pick up some small potted plants that can easily be swapped out for new ones. It helps change a house into a home. It is such a small touch that goes a long way.