Store manager Liz reveals Stratford-upon-Avon insider tips…
Stratford-upon-Avon is synonymous with all things Shakespeare (making it the sixth most popular tourist destination in the UK) with flocks of people descending on the town for a snap outside Shakespeare's birthplace or a wander round the beautiful cottage and grounds he shared with wife Anne Hathaway. For us Laura Ashley devotees it is also fondly known as home to one of our most popular flagship stores, housed within a 15th century timber frame building nestled on the main high street, and attracting an impressive thespian clientele (Dame Judy Dench and Alistair McGowan have both been spotted in store!). A recent catch up with Liz the store manager (who has worked for us for twelve years) was the perfect opportunity to pick her brain about the joys of her job, near by attractions and local tips on things to do, places to eat and what to see. With the help of the rest of the store team, here is her round-up…
Shakespeare's Birth Place
What time of year is best to visit Stratford-Upon-Avon?
We attract lots of visitors all year round here in Stratford-upon-Avon as there is so much going on in the town. I would probably say from Easter onwards is the best time to enjoy a day trip or weekend away with lots of big events such as Shakespeare's Birthday parade (April), the Literary Festival (April/May), the River Festival (end of June) where people go boating on the River Avon (lots of fun!) and the Food Festival (September) – sample everything from local produce to tasty French and Italian cuisine.
Enjoy boating on the River Avon in the summer.
Stratford-upon-Avon's secret garden…
As a treat in the summer I like to eat my lunch in Nash Gardens (not many people know about it so it can be very tranquil). It is just off New Place – the original residence of William Shakespeare and it really is a beautiful hidden secret garden.
Nash Gardens
Best place for tea and cake…
Hands down Benson's Tea Room – the cream tea scones have to be sampled to believe how amazing they are. It appears they have a soft spot for us too as they have our beautiful Poppy design wallpaper Freshford adorning their walls…(coming soon to the US).
For scones on a giant scale Hobsons Pattisserie also offer something to be reckoned with – their cream tea offering (two freshly baked scones, with Mrs Bridges famous strawberry jam or lemon curd & cotted cream served with a pot of tea) is a steal at £4.95!
The scones at Hobsons Patisserie
For those after a spot of nostalgia it has to be the Fourteas (voted best tea room) where the waitresses dress up in 1940's style frocks and pinnies.
Best restaurant (for a treat)…
Lamb's restaurant on Sheep Street- hands down. The Chateaubriand with frites dauphinoise potatoes for two is simply divine!
Lamb's restaurant
Top 24hrs things to do…
I'd start with a tour of the Royal Shakespeare Company – they now do wonderfully insightful backstage tours of the theaters. The Royal Shakespeare and Swan theaters reopened in 2012 after a £112.8m transformation so the venue is hugely impressive whilst still keeping some of its original charm such as the art deco box office and the original floor boards of course (tread the same boards as the likes of Laurence Olivier).
The original art deco box office entrance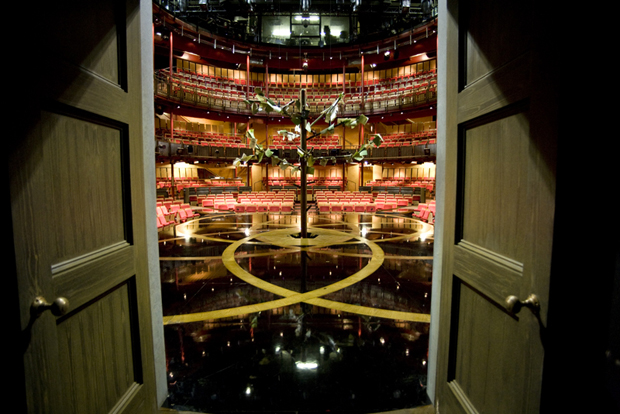 Take a look backstage at everything from costume, make-up and hair (did you know the wigs are made from real hair which can take up to 2 weeks to make?) to the lighting and stage management. Round it off with panoramic views and a stylish lunch at the RSC's Rooftop restaurant and bar.
If you are pushed for time the sightseeing bus is a handy way to get around and see all five of the William Shakespeare houses, along with some great commentary, history and facts. For those of you that dare Stratford also offers a 'Ghost Walk'. As the website quotes: "Discover the buildings where there are terrible tales and sinister stories of ghosts, witches, murder and misery". Scary but worth it!
Best Sweet Shop
You must stop off at the Olde Sweet Shoppe to stock up on old fashioned British sweeties.
How is Laura Ashley received in Stratford-upon-Avon? Which interior styles are popular amongst our Warwickshire clientele?
We are the third largest store in Stratford-upon-Avon (the store feels like Narnia- just keeps on going!) so we attract lots of visitors not just from within Stratford but also surrounding areas (The Cotswolds, Warwick and Leamington Spa), not to mention the copious amounts of tourists who enjoy our quintessentially British designs. Perhaps due to our leafy surroundings (namely the Cotswolds) our customer loves the more classic country inspired looks such as Manor Born.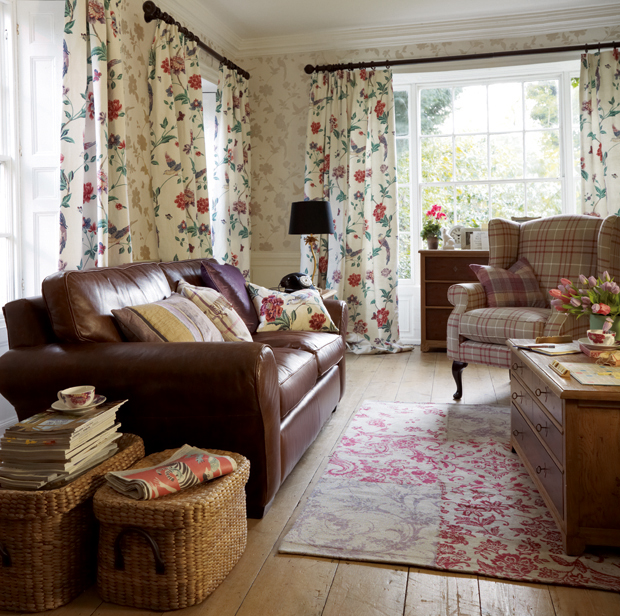 What do you like about being the Stratford-upon-Avon store manager?
I love that no two days are ever the same as I never know what may occur unexpectedly! After twenty nine years in retail I still enjoy being really hands-on and providing the very best customer experience. The Stratford store is always busy so the pace is fast with lots to do and achieve daily.
Come and visit us soon!
Laura Ashley Stratford-upon-Avon store: Unit 1, 24-26 Bridge Street, Stratford-upon-Avon, Warwickshire, CV37 6AD. Tel: 0871 223 1405