Get Inspired by Influencer Annie Fairfax's Monochromatic Dream Guest Room
It's time to welcome and end each day with a bedroom that feels like a retreat.

Our goal is to design home collections that help customers create a beautiful space for a better life. Bedrooms are taking on a new, elevated role in 2022 as one of the most versatile rooms in the house, optimized with functional details and designed to recharge and inspire.

Influencer Annie Fairfax shows how comfort and style are the design secrets behind a bedroom that makes you feel so good you can't help but have a good night's sleep. Get more tips inspired by her dream monochromatic bedroom here:
Choose a hero colour: New England-based luxury travel, lifestyle and photography expert Annie Fairfax knows a thing or two about composition. Her design secret to creating a soothing sanctuary is to build the room around one colour. Next, layer prints in the same hue to add depth and make the room memorable.
Boost your mood with live plants: Proven to help reduce stress, plants in the bedroom are the natural feel-good moment you need. Adding the same calming energy through prints, we love how Annie chose lush botanical prints in shades of sage and green to mix and match. "Taking inspiration from the outdoors, I sought to create an indoor oasis from the cold, reminiscent of my favorite botanical gardens, making summer feel like it lasts a bit longer. I loved mixing Laura Ashley's elegant floral prints, like Spring Bloom, Sage Floral, and Leaf Vine, to create a tranquil, botanical-filledretreat.
Fine-tune design details: To reflect the outdoors, Annie added natural elements in the form of wicker and a textured throw. She says, "As a throw blanket, I added this ultra soft and warm Dylan Duck Egg Check Cotton Throw Blanket, which is one of my favorite blankets in our entire home. The sage, beiges, and blues tie in the colors of the throw blanket and the rest of the room, perfectly mimicking the colors of the nature outside."
Make room for natural beauty:Embrace a moment of reflection and provide a space to jot down your thoughts or intentions. Dedicating a space to let your inner beauty shine is a great way to lean into a healthier and richer life. Annie chose a tray to display the essentials including a journal, pen, and candle that coordinate with her interior design.
Get the look:If you love Annie's style, we've gathered the products to make shopping the room easy.

Want to design a monochromatic room like Annie? Here are more bedroom ideas in our most popular colours.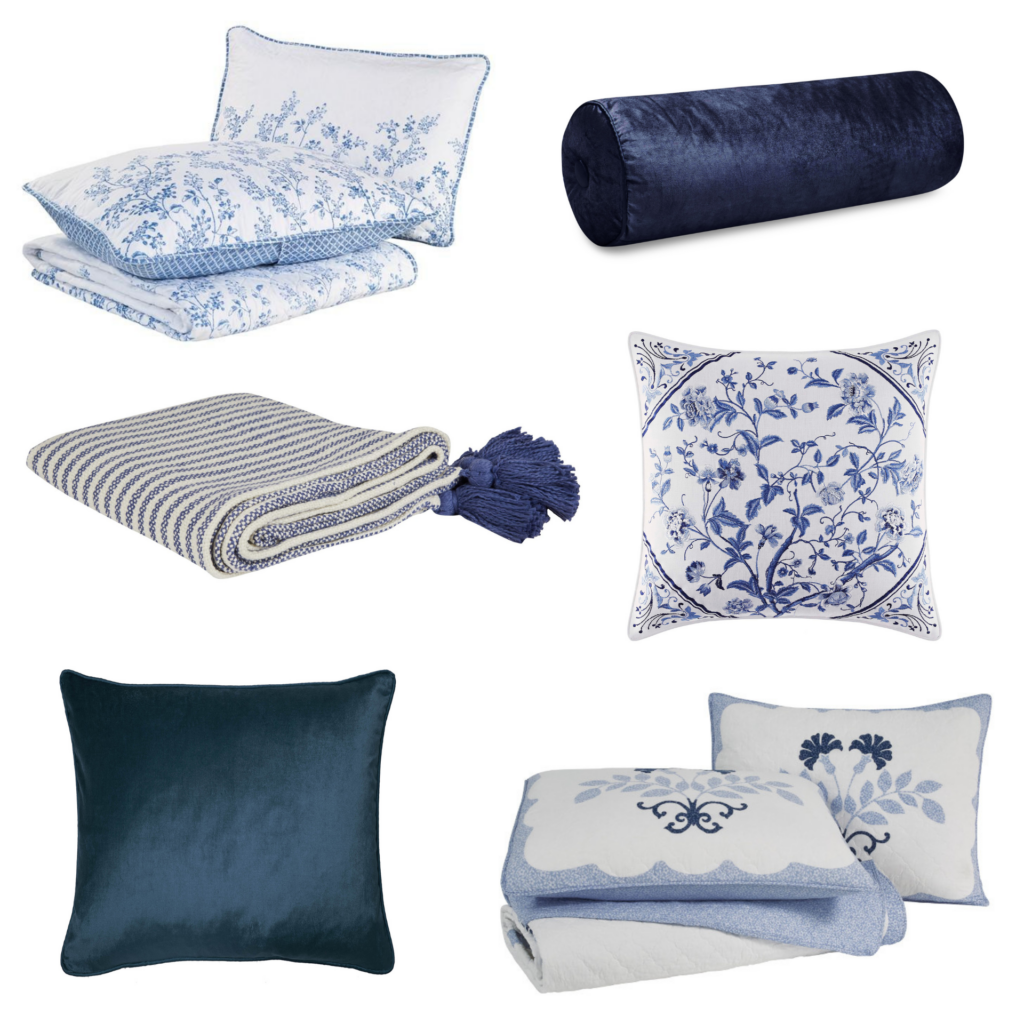 Tell us more about your 2022 bedroom must-haves by commenting below or by tagging us using @lauraashleyusa or #lauraashleyusa.