Get a first look at our new high-quality interior paint collection
We are going to let you in on an interior design secret that all of the pros know. Paint is the easiest way to change the look and feel of any room in the house, so we made finding the perfect shade more straightforward than ever with a curated collection of high-quality water-based interior paint.
Our new line of water-based Matte Emulsion and Eggshell paints includes a gorgeous collection of 70+ colours. Highlighted by deep hues, dusty shades, and refreshing neutrals, the paint collection includes whites, greys, blues, greens, yellows, pinks, purples, and a signature red.
No matter what hue you choose, here are our tips on how to choose the right paint for every room in the house.

For a sophisticated finish: Choose Matte Emulsions paint if you want pastels, bold blue, soothing green, or even neutral grey to feel refined. The soft matte finish is suitable for interior walls and ceilings.
For wood surfaces: Suitable for trim and woodwork, Eggshell paint provides a tough, washable and easy-to-maintain surface.
For a healthier paint: Healthy homes and protecting the environment are important to Laura Ashley. The Laura Ashley paints are water-based, low odour, and ultra-low in Volatile Organic Compounds (VOCs). The paint is also breathable, allowing moisture to easily flow through the surface to reduce condensation, mould and mildew and ensure a perfect lasting finish.
For a paint that matches your wallpaper: If you love wallpaper and are looking to make sure your paint perfectly coordinates, we have taken the guesswork out of it to ensure a perfect match. Laura Ashley's iconic prints served as the inspiration for the collection of paints, so the hues beautifully complement the Laura Ashley wallpaper range. To make it super simple, the wallpaper and paint are both named by Laura Ashley colour. So if you love our Seaspray colour, the wallpaper will coordinate with the Seaspray paint.
For a perfect shade: Always test paint before committing to painting any room. Visit the space throughout the day to see how the sunlight interacts with the paint colour. 100ml samples of our paints are mixed-to-order in England and supplied in a recyclable steel can.
For a flawless finish: Trim, walls and other surfaces often have a lot of imperfections, so be sure to start with a primer for an undercoat to our eggshell paints. Our quick-drying Primer/Undercoat is an ideal bonding primer for wood, MDF, metal, melamine, PVC and ceramic tiles suitable for interior use.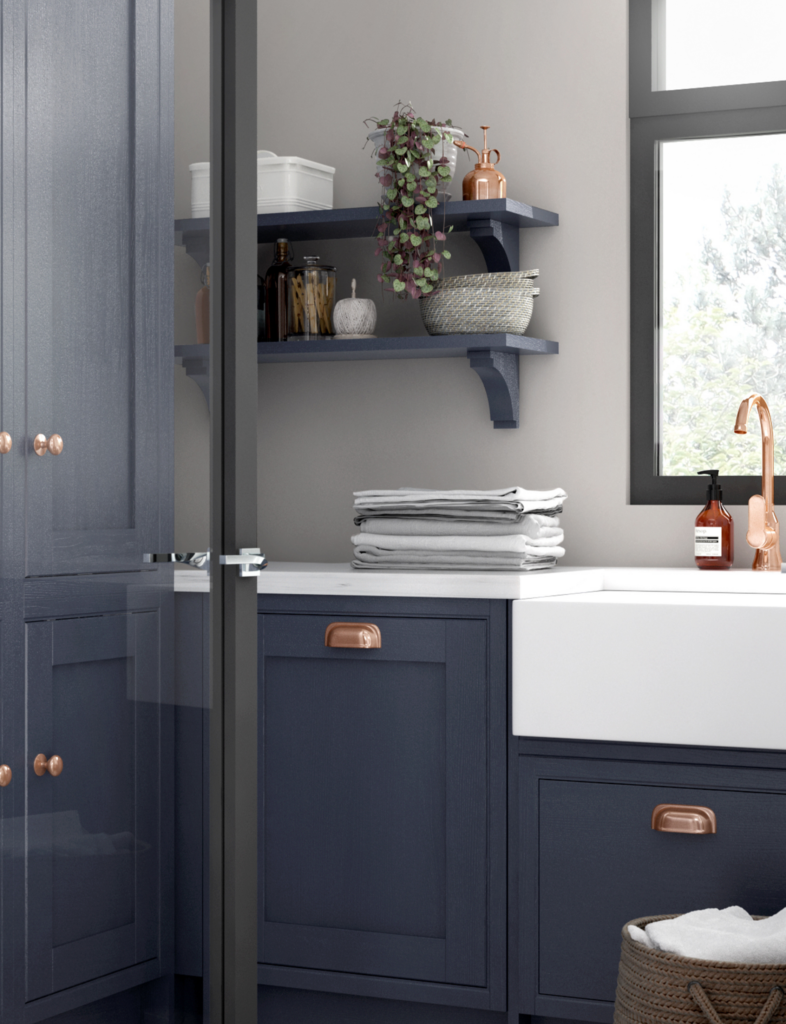 It's time to start dreaming about your next project. Whether you are a DIY-er or want to call in the pros to paint a room, the full collection of Laura Ashley paints is available now online at lauraashleyusa.com.