Event Planner Kristina Miller Dishes Up Picnic Musts
Let's kick off summer with a picnic. Before you gather your friends and family in the backyard, at the beach, or your favourite park, event planning, and design expert Kristina Miller, of Kristina Miller Events, is showing us how to elevate your picnic and al fresco dining experience.

The perfect picnics are part practical mixed with a bit of whimsy. Kristina shows us how to mix must-haves like food storage and lovely essentials such as throw cushions, quilts, and flatware with delightful, personalized touches such as vintage wicker baskets, a hanging birdbath, and serving dishes that pack personality.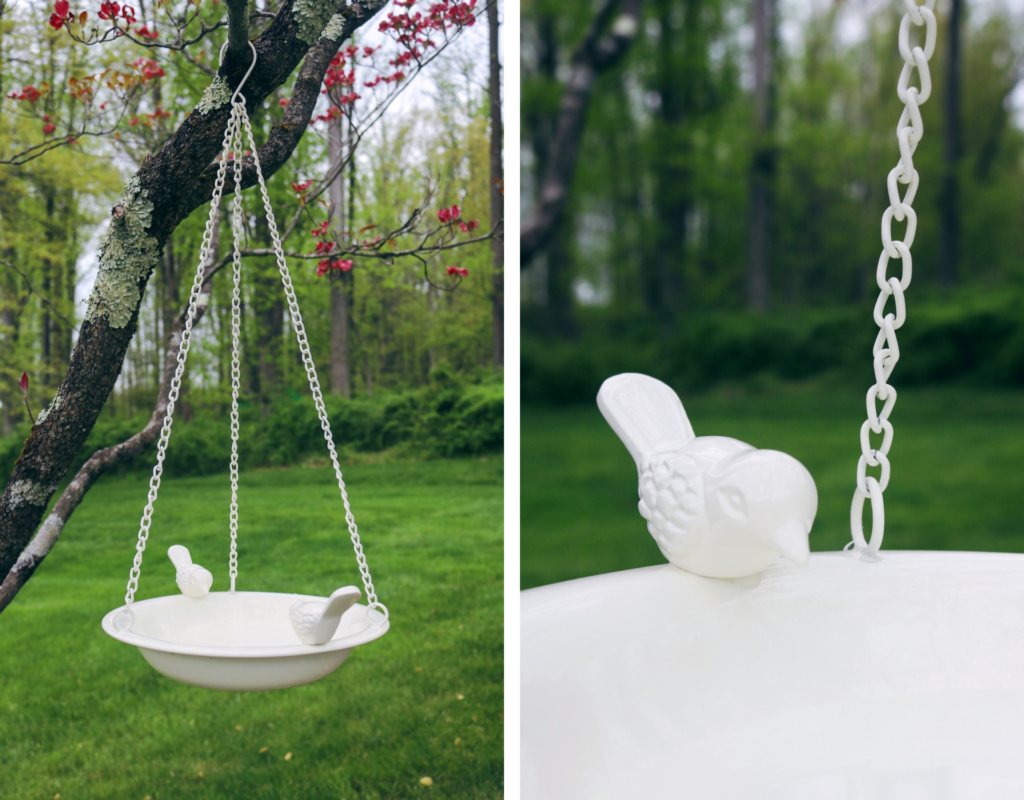 Find out more about Kristina's musts when it comes to creating picnics with memorable and cheerful details.

Everyone loves dining alfresco. As an entertaining expert, how do you make entertaining outside easy but special?
Outdoor dining has always been somewhat of a fantasy for me. Growing up in New York City, there weren't many opportunities to dine outside in the privacy of someone's backyard, so my mom would take me to Central Park and we would set up a little picnic.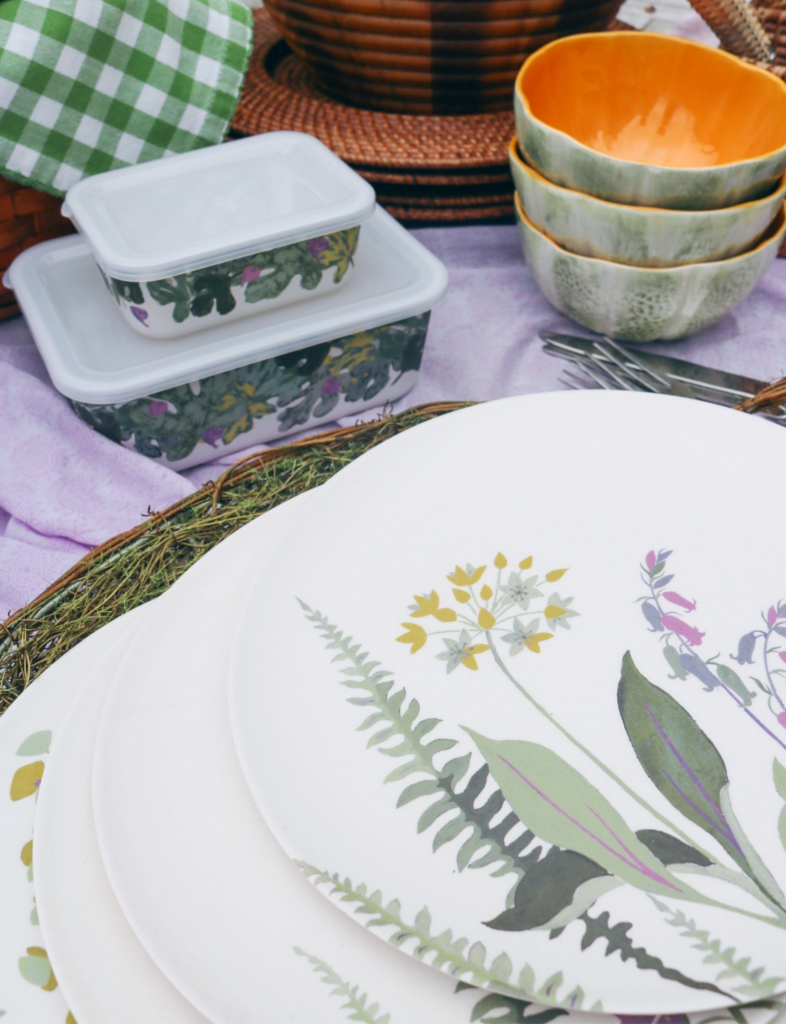 Now that we have our own home with a beautiful backyard, I'm excited to re-create those memories. Don't get me wrong, I am still thrilled to start hosting more formal alfresco dinner parties, but I'll always love the simplicity of a picnic!
Picnics are meant to be an easy, low-maintenance way to have fun, but it doesn't mean we have to sacrifice creating a beautiful moment! So bring your favourite flatware or your favourite blanket, toss it all into a vintage wicker basket and you're good to go. I'm all about the pretty details no matter what!

What are your favourite garden picnic tips?
You can't go wrong with some wine and gourmet cheeses, a side of fruit and my must-have Divina Fig spread. Don't forget to pack a good book and some games for extra fun!

What is your list of must-haves for dining outside, particularly for a picnic?
I'm not one for sitting in the grass (no thank you grass stains!) so a comfy blanket or quilt is essential. I love using my Laura Ashley quilt for its size and thickness just in case the grass is damp, but in a pinch, I'll use a large scarf or sarong.
Then you'll need a cute picnic basket, napkins, utensils, and some containers to pack your food and beverages in. I love this botanical collection because it's made from bamboo fiber. It's a fun pattern and made of eco-friendly bamboo! Win-win!
Shop these great buys for your next outing!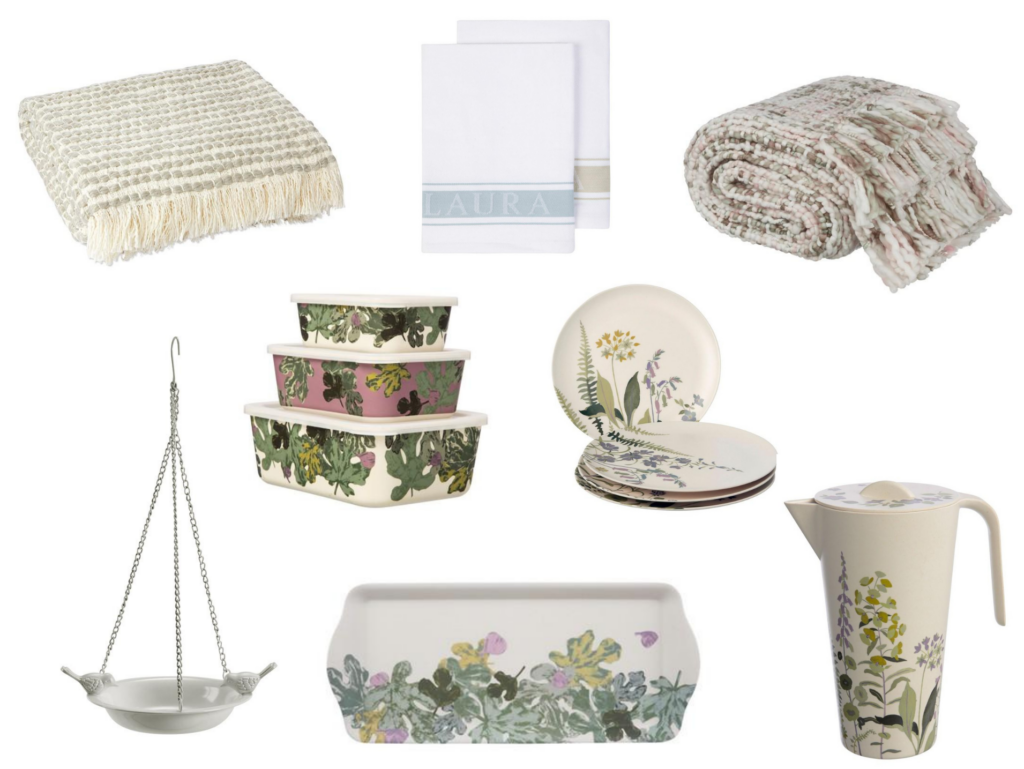 For more entertaining tips from Kristina be sure to read 7 Ideas to Bring Cheer and Charm to Every Dinner and her ideas for Setting Sophisticated Holiday Style. Also, follow Kristina's Instagram for more party and tablescape ideas @krisintamillerevents.

Do you have plans for a picnic? Comment below or tag us at @lauraashleyusa or #lauraashleyusa.