Artist Cara Rosalie Olsen Draws Inspiration from Our New Dinnerware Collection
Thanksgiving is a season of gratitude. Show your thanks by setting a one-of-a-kind tablescape with personalized decor for your family to gather around. Using our Blueprint Dinnerware Collection, which will be launching soon, as inspiration, artist Cara Rosalie Olsen of Rosalie Gwen Paperie handpainted pumpkins to create thoughtful decor that can be the star of any celebration.
Re-think traditional colours: Offering a fun new twist on Thanksgiving colours, these classic blue and white plates are designed to mix and match and are the perfect inspiration for handpainted floral pumpkins.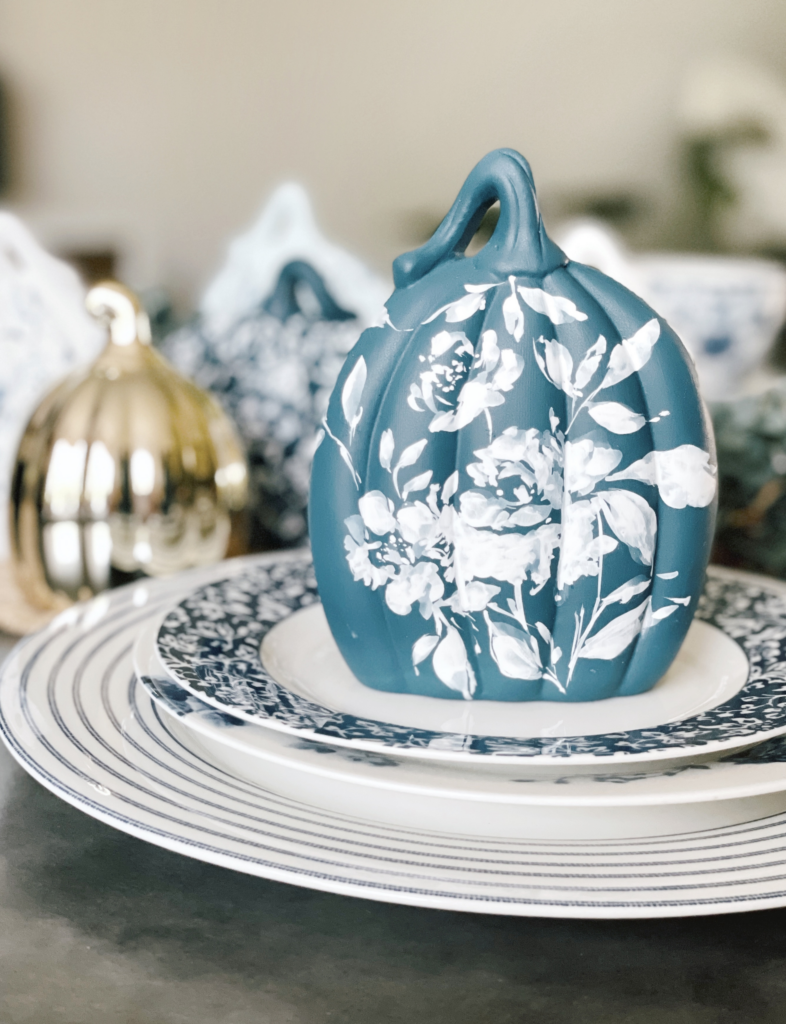 Embrace simple European sensibility: When you gather with family and friends this holiday, make Thanksgiving or any meal feel special even if it is just sharing a cup of tea. Setting the table with festive decor will help your guests linger a little longer.
Compose a memorable moment: Curate decorative pumpkins with a table runner and an assortment of tonal branches and pinecones for a simple yet inviting table.
Layer your look: Layer floral plates for a charming place setting that gives the feel of being collected over time. Draw the eye to the showstopping decorative painted pumpkins in coordinating colours by placing one at each place setting to welcome guests as they gather around.
Branch out and get creative: Paint real pumpkins for a one-time place setting or go to your local craft store for faux decorative pumpkins that you can paint and enjoy for years to come.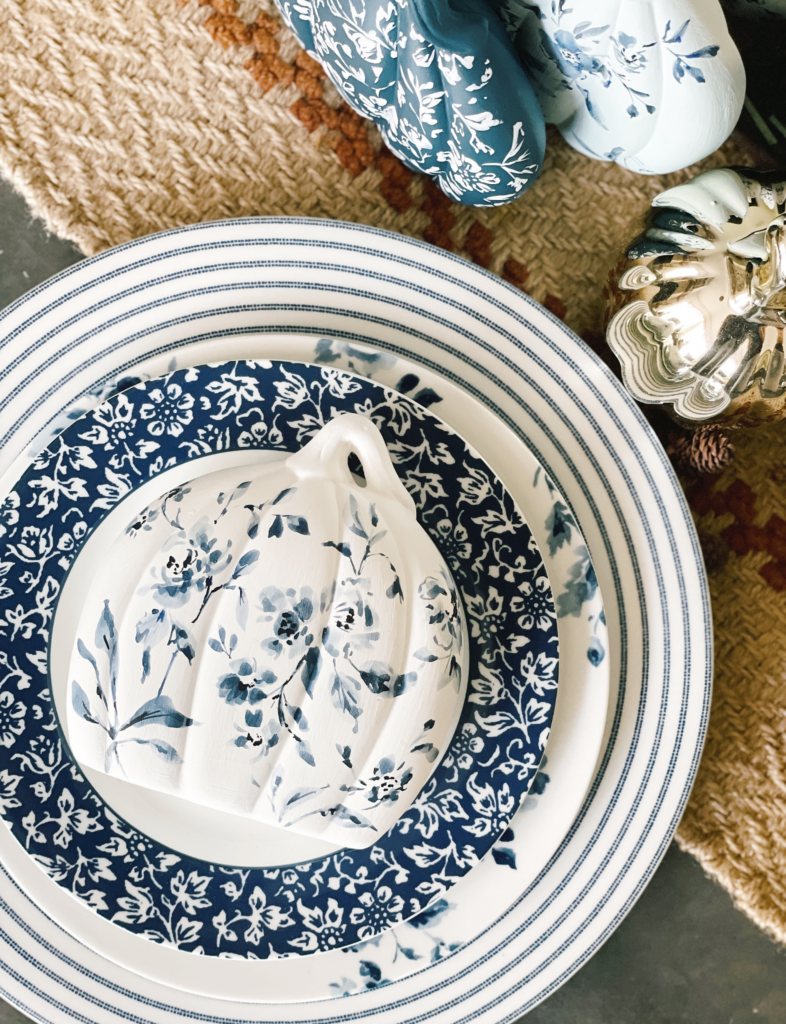 The Blueprint Dinnerware Collection will come complete with mixed sets, bowls, plates, mugs, teapots, creamers, and sugar bowls, and will also include textiles such as napkins, placemats, tea towels, apron, oven mitt, and pot holder. The dinnerware will be available later this month at LauraAshleyUSA.com and Macy.com this holiday season.
Tell us about your Thanksgiving plans. Comment below or tag us at @laurashleyusa or use the hashtag #laurashleyusa.