September 12th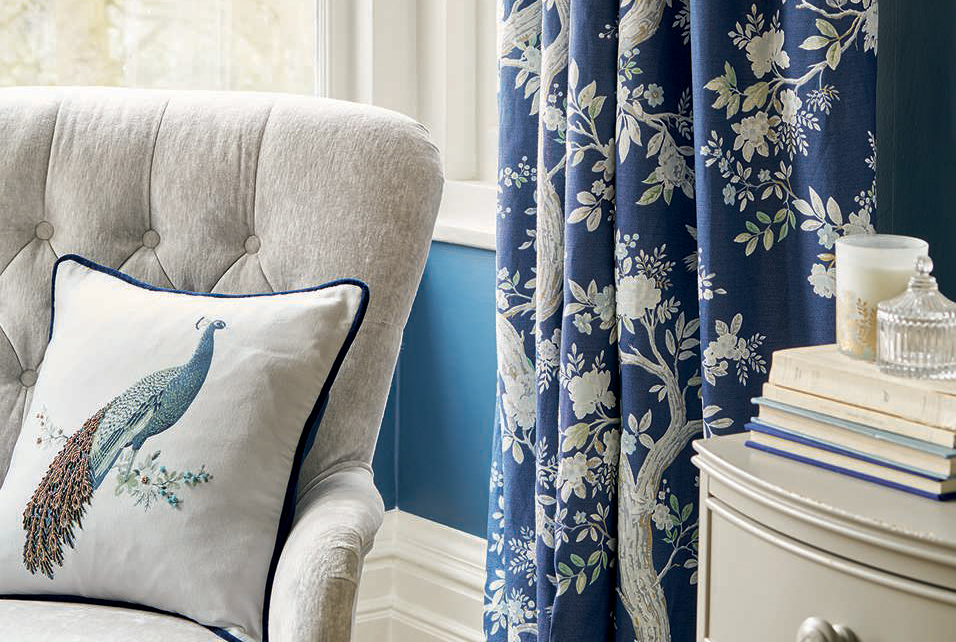 Our Midnight Blue and Waterside collections have been two of our most popular launch collections since their release. Their dark blue hues, soft accents and beautiful prints make them unique and elegant interior choices that are still classic enough to give any room a look of timeless beauty.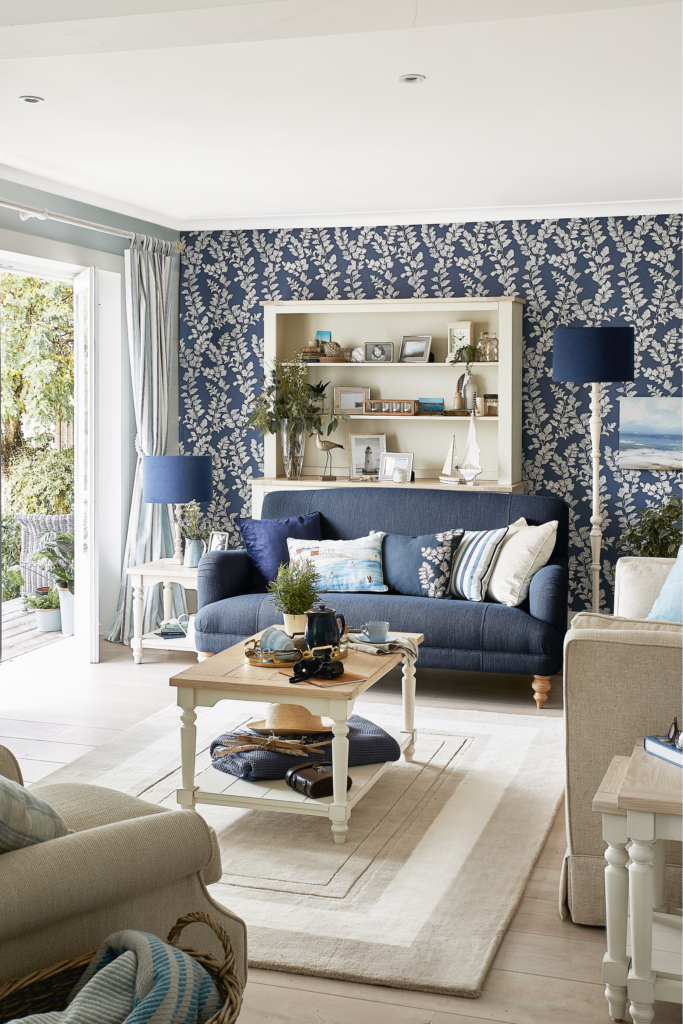 Learning to Embrace Dark Blues
Dark blue is a colour that can match in seamlessly with lighter coloured accents, but each accent will have a different effect on the look of your interior. Pairing dark blue with creams and whites is the perfect way to give your room a lighter feel. Depending on your own personal style, you can use simple geometric cushions for a more minimalist look or you can opt for a look of classic elegance with bold animal prints or stripes.
Dark blue, despite being a bold colour is extremely versatile. Dressed up with luxurious fabrics and contrasting patterns, dark blue can give a room a royal or opulent look. Paired with neutral hues or wallpaper with white or cream highlights once again, dark blue can be used to create a modern, minimalist space straight from the pages of a magazine.
Balance out Dark Blue with Neutrals for a Larger Look
When working with darker hues its important to frame the colour with a natural hue. This is essential for creating a sense of space within your interior and setting the proportions of your space. Dark colours, by their nature, are experts at making things look smaller which sometimes makes it difficult to maximise your space.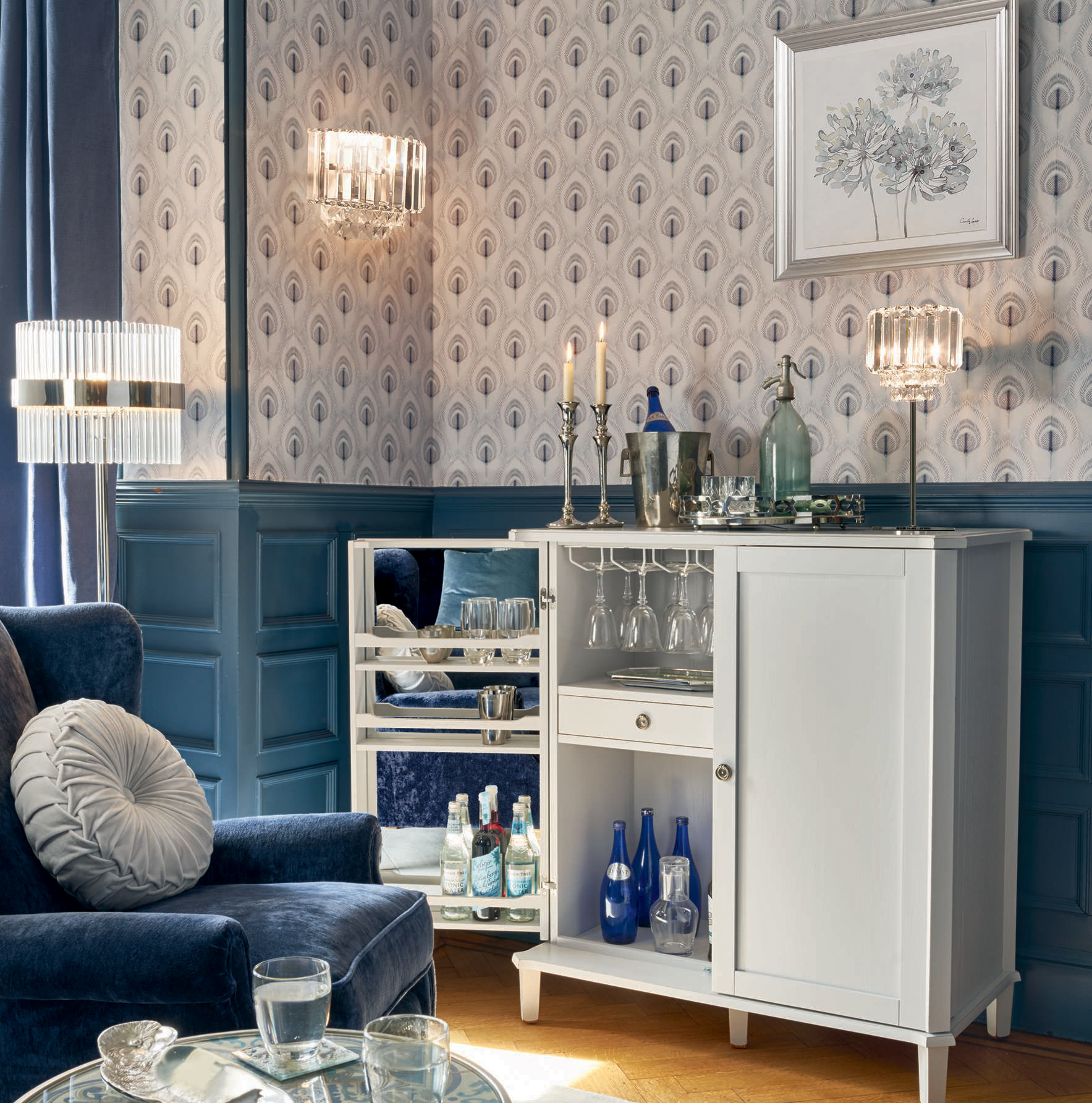 Luckily there are optical illusions which can still give your room a feeling of space. Using a lighter colour both with furniture and wallpaper is the perfect way to frame your darker colour—creating lines that the eye can follow. Don't be afraid to pair stripes with prints. Doing this only adds to the conversation of the room.
Using Blue in the Bedroom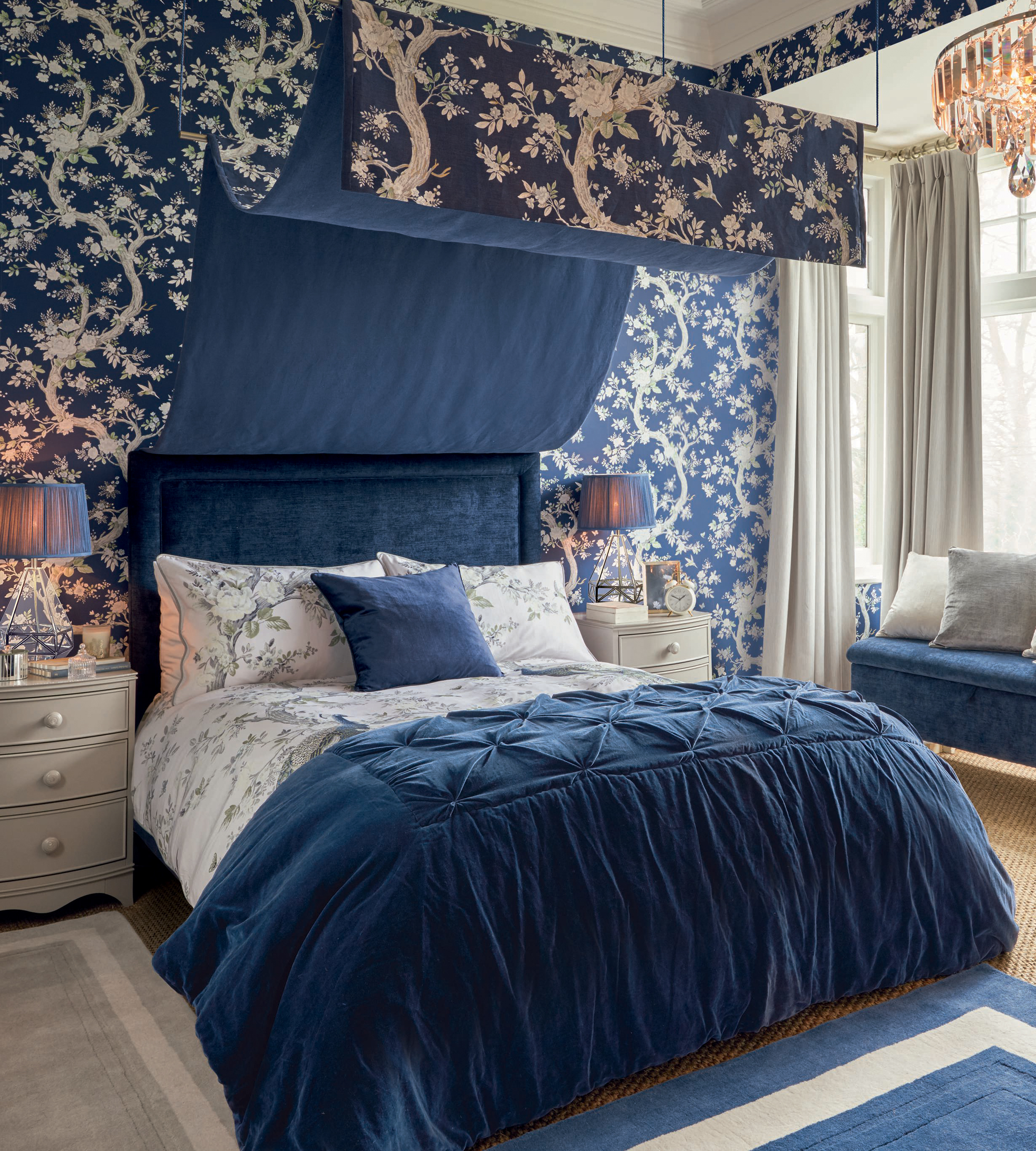 Deep rich dark blues are perfect for giving your bedroom a cozy atmosphere, looking especially pretty at night as the reflections on the lighter accents can mimic the warmness of a flickering candle light—bringing a romantic atmosphere to your space. To further exude this effect, velvet cushions and contrasting duvets can be used to give the room an opulent feel.
Play with Texture and Prints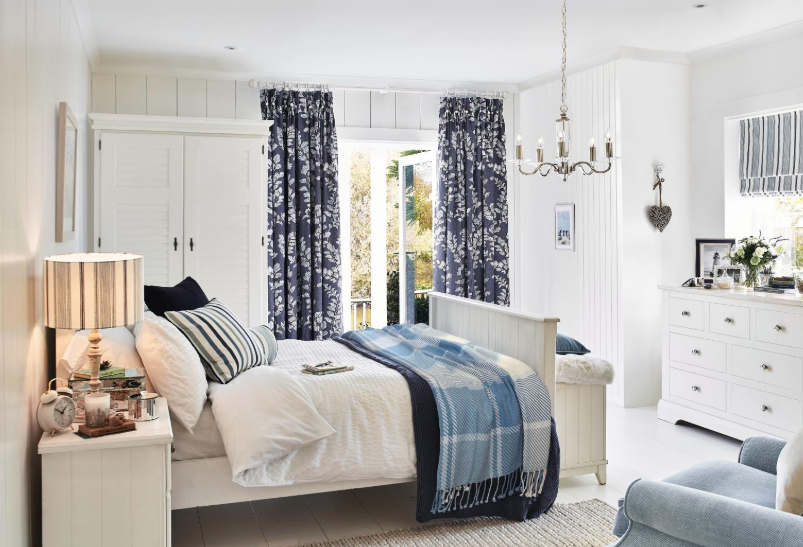 Dark hues set the stage for texture, so it is important to pair the colour with accents that will add dimension to the room and make it appear larger. Plaids, stripes and other prints will give your room an elegant, romantic look and neutral natural-fibre materials will give it a touch of the modern.
Have you used blue in your home? Let us know in the comments below or on Instagram @lauraashleyusa