Find Out How 10 Influencers Add Modern English Country Charm Using Laura Ashley Tile
Design enthusiasts rejoice! Patterned tile is here to stay. Whether you are a maximalist, minimalist, or a fan of the traditional-with-a-youthful-twist grandmillennial style, patterned tile can make a room memorable.

Delightfully timeless, we've designed a collection of Laura Ashley wall and floor tile featuring classic, heritage geometric prints to give a room personality, add interest, and define a style that is all about graceful living and good design.

The tile collection is available at The Tile Shop, where you can now order online and get tile delivered right to your door. Not to mention, you can also have access to their incredible team if you need design help or inspiration.

We've gathered our favourite rooms from today's best home decor influencers to inspire your next DIY project or home renovation.

Anne Marie of @chouxdesigns proves that smart design is the design that makes a room feel unique to you. The crisp blue contrasting with the patterned tile in a neutral tone makes this laundry room feel so fresh.
Jenni Yolo of @ispydiy knows a lot about home DIY projects since she has renovated four 120-year old homes. If you aren't following her Instagram yet, you should. She shows that giving a bathroom personality doesn't mean you have to overpower to make a statement. See how she has styled two bathrooms using Laura Ashley tile to give each space its own identity.
We love how she has styled this bathroom with the Mr. Jones tile two different ways. It proves that sometimes paint is all you need for a refresh when the design is already perfect.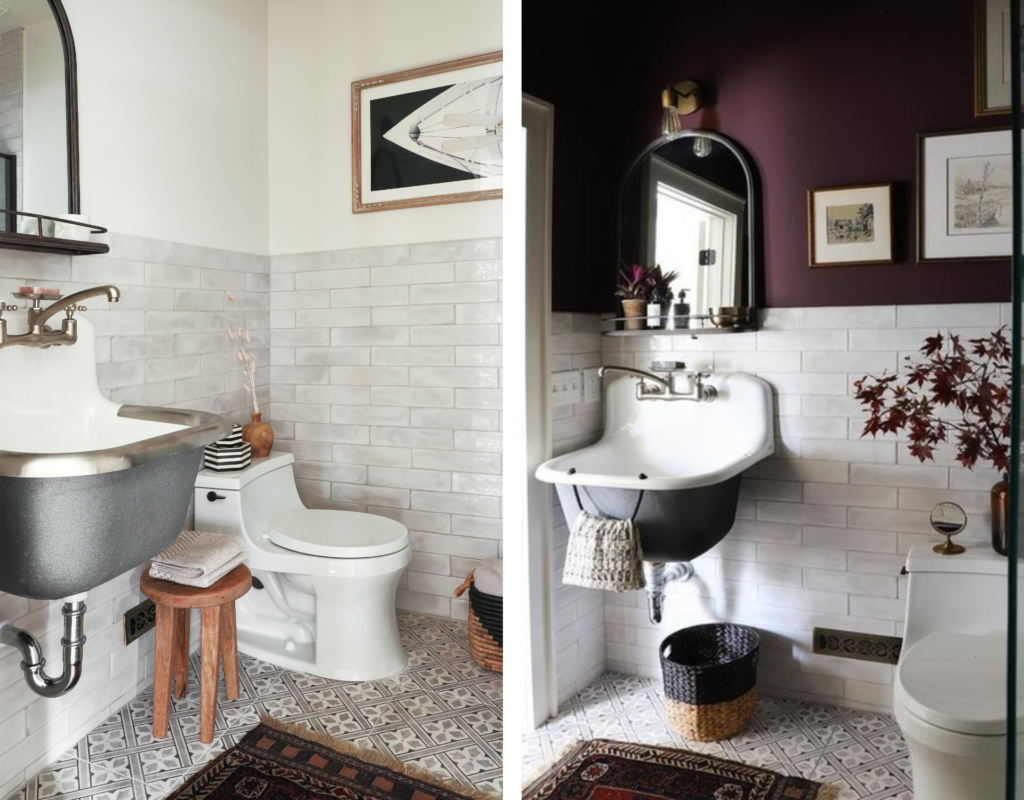 It's no secret that we are a fan of Kelli, the owner and designer of @westbayhomes. When it comes to her joy of statement-making rooms, she encourages others to not hold back and go for it. She says, "If you are scared of pattern, you are scared of life." If this kitchen doesn't make you want to embrace patterned tile, we don't what will.
If you ask us, this laundry room designed by Kelli of @westbayhomes deserves an award. With plenty of space to fold laundry and view to go with it, we could spend hours in here. The contrast between the dark cabinetry and the neutral print on the tile floor offers a modern take on a timeless design.
Light and bright are the words that come to mind for this bathroom designed by Jamie Ocken of @ocken.design. The patterned floor tile adds depth and design to an all-white bathroom while still maintaining the bathroom's airy feeling. Who wouldn't want to get ready every morning if you could wake up to this?

Jamie Ocken also designed this gorgeous kitchen for a client. The blue cabinets mixed with the graphic tile give this small kitchen the perfect amount of pop!
Bria Hammel of @briahammelinteriors may have designed one of the dreamiest laundry rooms we've ever seen. With a gift for making the most out of small spaces, this laundry room is making us want to do laundry so we can linger here a little longer.
Linds and Dylan Hinkle of @lindsanddylan have created a relaxed retreat filled with spa-like details including a tile feature wall in the shower that seamlessly ties into the flooring. She says, "We love creating unique features with tile in our homes and this bathroom is no exception."
Fireplace weather is almost here! We two fireplaces that will make you want to curl up with a cup of tea and your favourite blanket. Gretchen Black of @gretchenblack and Teresa of @sweetfarmhousedreams both designed fireplaces to inspire your personal style using tile.
Sisters Noreen and Rosemary Wolohan of @thedecorstylist transformed an over-crowded laundry room into a functional mudroom with all of the details necessary to transition from the garage to the home. The tile floor is ready for lots of use and the bench offers a comfortable place to remove your shoes.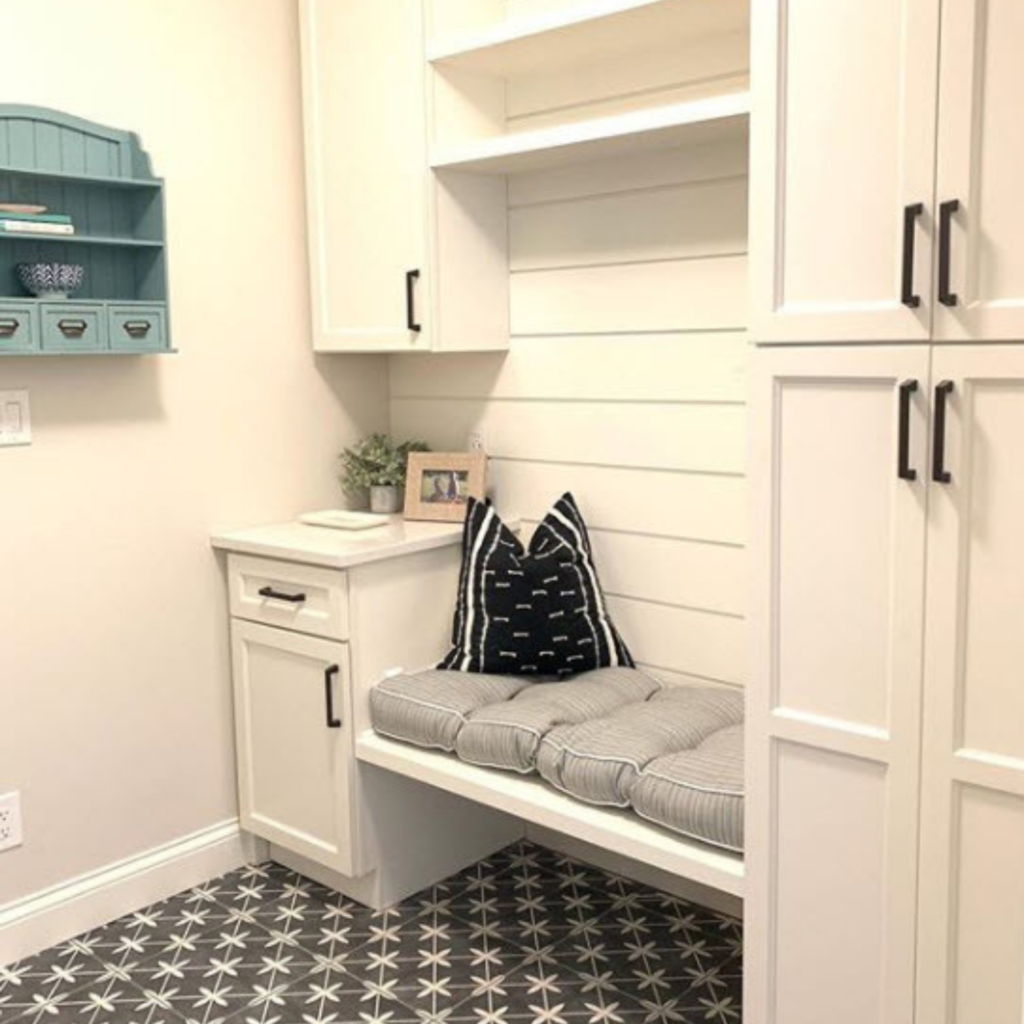 What happens when you get to build your dream home like Morgan Mynatt of @morganmynatt? You get to pick out your dream tile!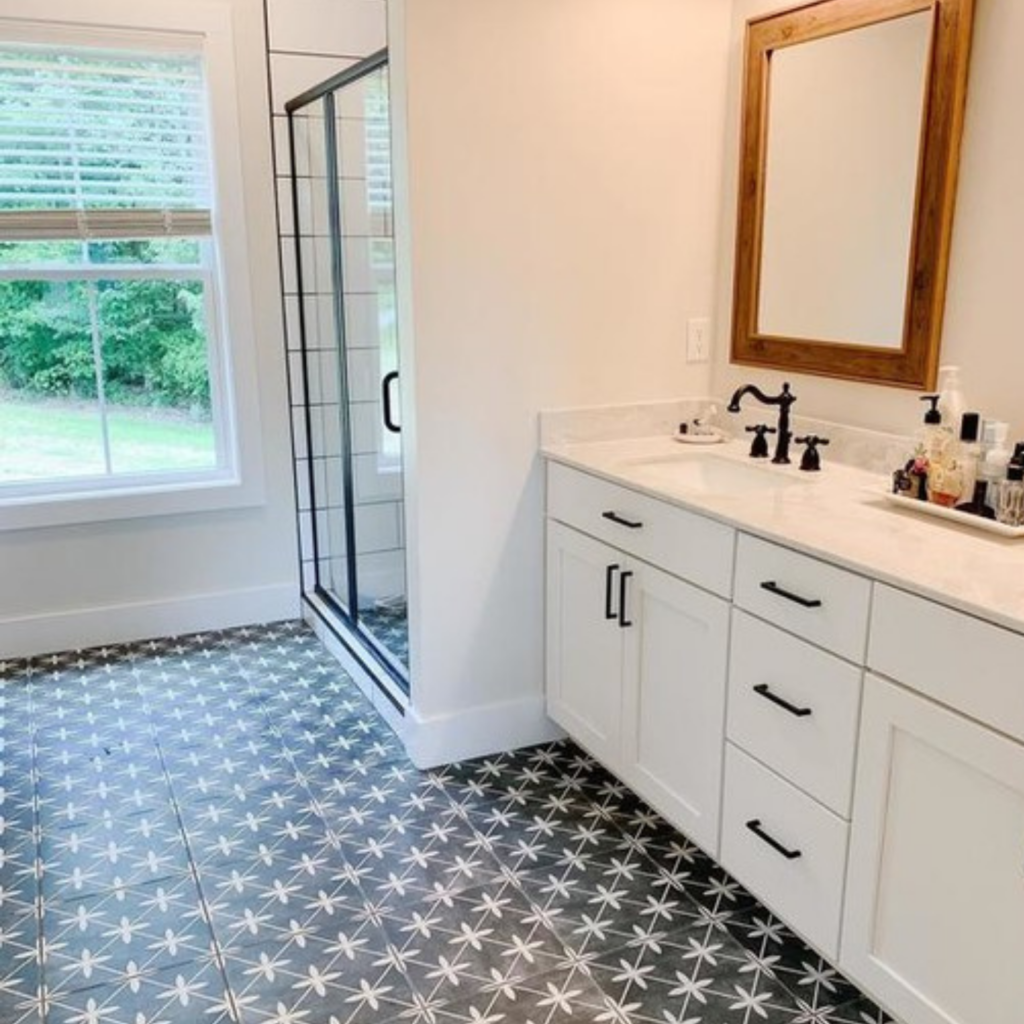 If you've used Laura Ashley tile in a recent renovation, be sure to tag us at @lauraashleyusa.