Ring in The New Year with A New Look

2022 is the time to be bold. Try a new paint colour that you have been dreaming of, order new throw pillows to change up the look of the living room, or give a room a complete makeover for a fresh start. It doesn't matter if you start small or go big. It is time to create beautiful spaces that spark joy.

For a Project House, American Farmhouse and Cottages & Bungalows magazines recently tapped Kara and Matt Christensen of Garden Gate Homes, a husband and wife team using their talents to design and build homes in the historic downtown area of Franklin, Tennessee.

Inspired by the couple's design style tucked into every corner of the Project House, here are a few interior design trends you need to try this year.

Frame a wall mural: The design duo, who transformed a small studio into a guest getaway, chose the Laura Ashley Gosford Cranberry Wall Mural wallpaper with graceful oversized florals to set the stage in the carriage house featured in American Farmhouse magazine. "You can be bold with a studio because it's a fun stay for guests who won't be living in it every single day," said Kara.

Kara and Matt decided on adding traditional molding to frame the wallpaper mural in order to make it feel like large art in the small studio. Accent walls are a great way to make a memorable impact, and nothing makes an impression like a statement wallpaper print. Use an accent wall as an opportunity to be bold.



Wallpaper murals are popular options for an accent wall. It's the perfect way to make an impact without hiring an artist. This trend isn't new. Wallpaper murals have been used for generations, but thanks to technology, wallpaper murals are more affordable and are available in a wide range of styles.

Mix patterned neutrals: Kara and Matt also transformed a small bathroom into a magazine-worthy space filled with design inspiration as well as functional details.

Since the space is small, Kara decided on a strictly neutral colour palette. She chose a larger tile for the bathroom floor and a smaller wallpaper print for the walls but kept the hues in the same tones. The two prints work well together in this small space because they play with scale and add texture.

The tile is a fresh take on one of Mrs. Ashley's earliest prints, Mr. Jones, and offers a subtle vintage vibe that complements the pink scalloped bath mat. The wallpaper, Annecy, is another heritage print taken directly from the Laura Ashley archives.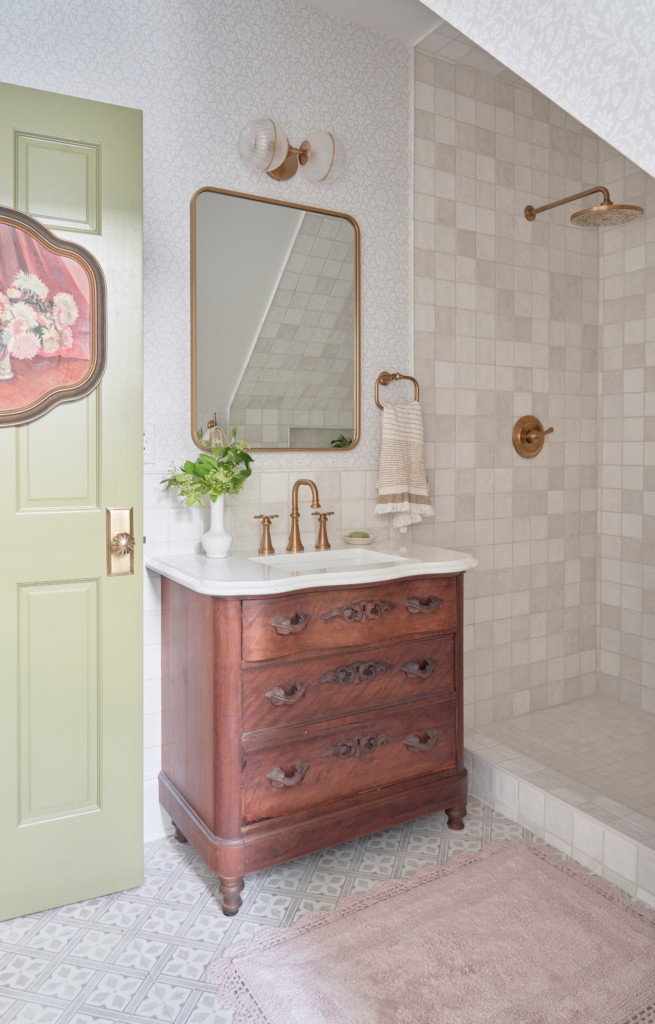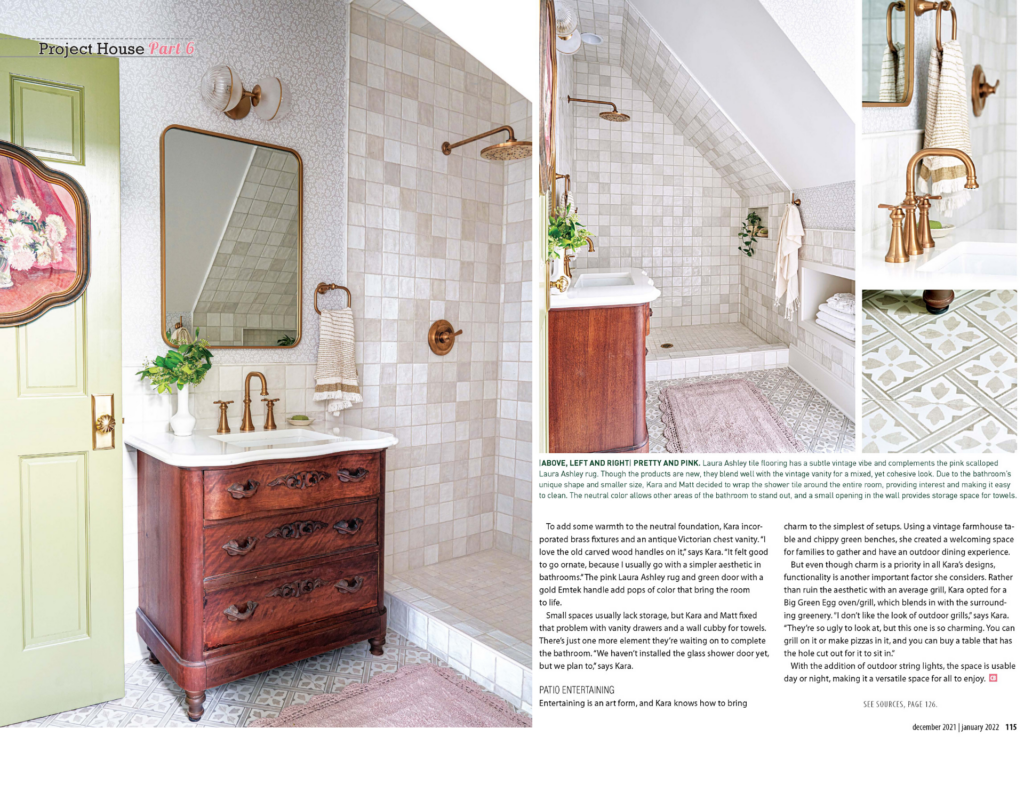 The statement-making wallpaper is part of the collection of Laura Ashley wallpaper murals. If you want to try adding an accent wall using wallpaper, here are some tips and tricks: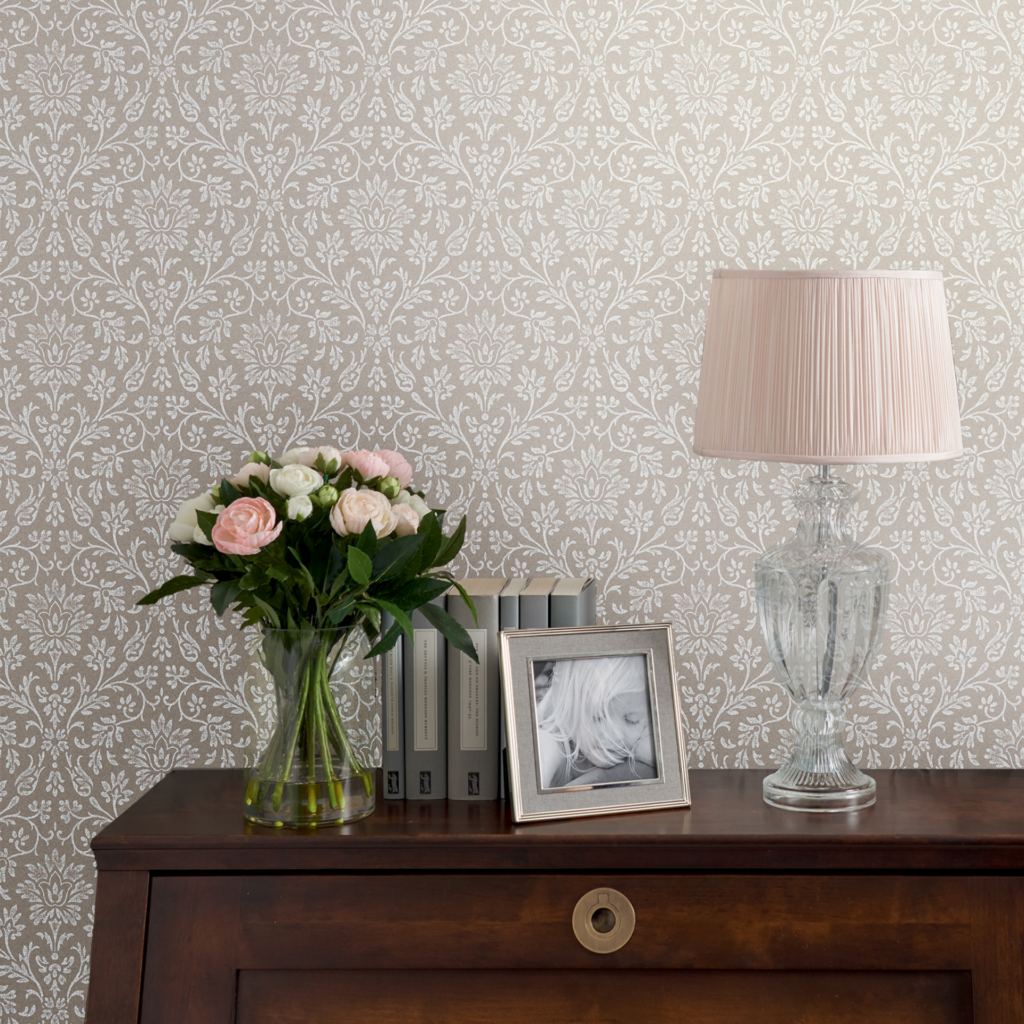 Tell us about your plans for 2022. What are you most excited about this year? Comment below or tag us @lauraashleyusa or #lauraashleyusa.