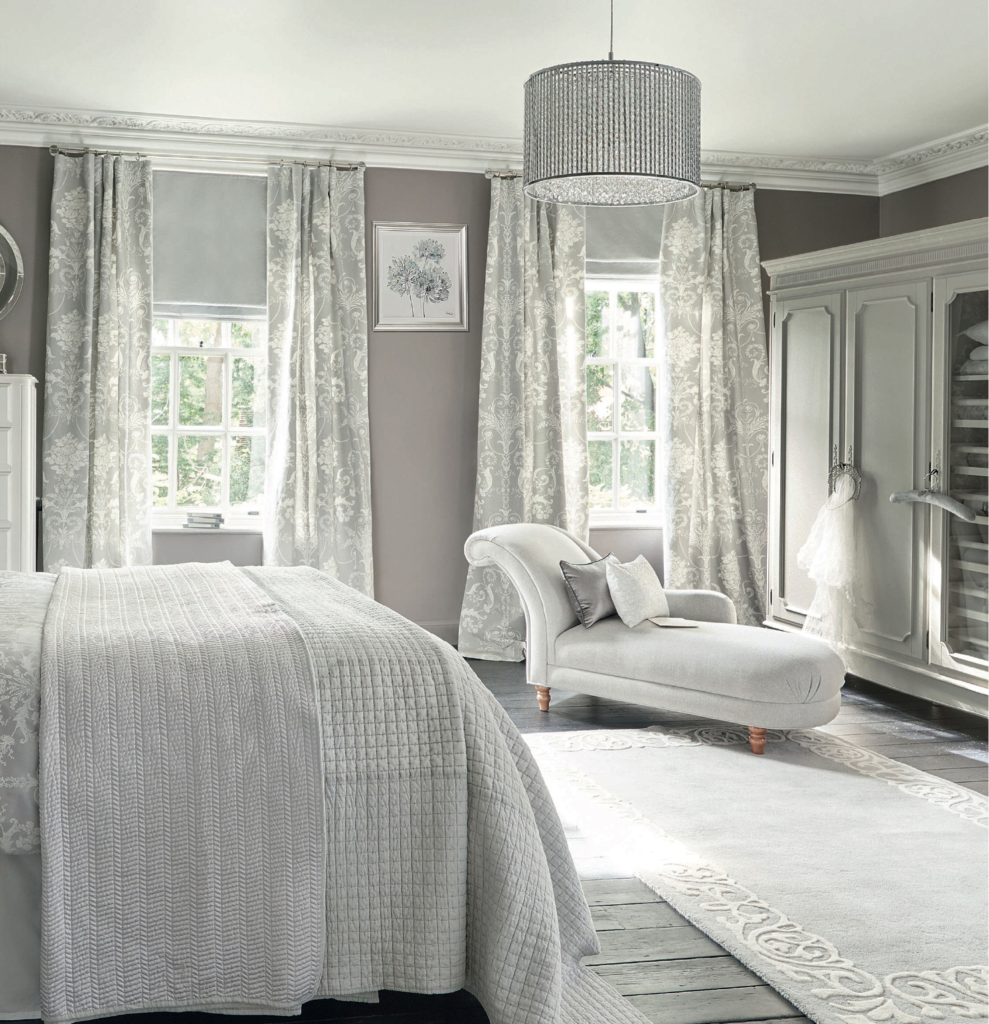 There is nothing we love better than seeing how our Laura Ashley customers are styling their homes with the 2019 Spring/Summer Home Collection. From living rooms to kitchens, our customers simply have the best sense when it comes to styling interiors.
GORGEOUS GREYS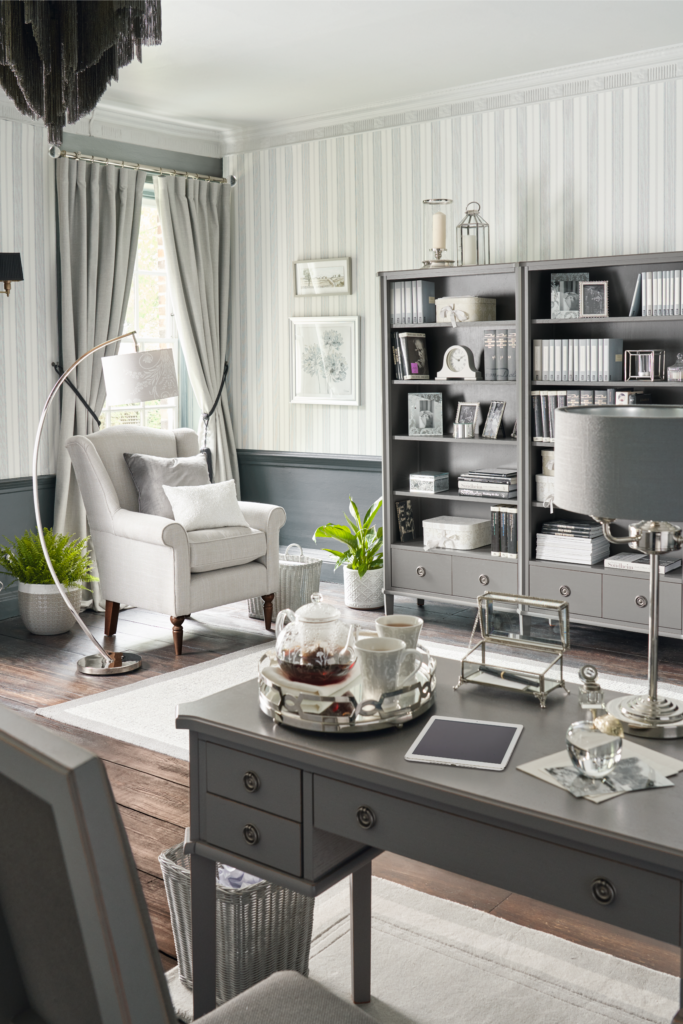 Without a doubt, Laura Ashley customers are having a love affair with everything grey — especially our grey striped wallpapers and ready made curtains. Grey lovers also favour our silver and grey hued cushions to add glorious accents to any room.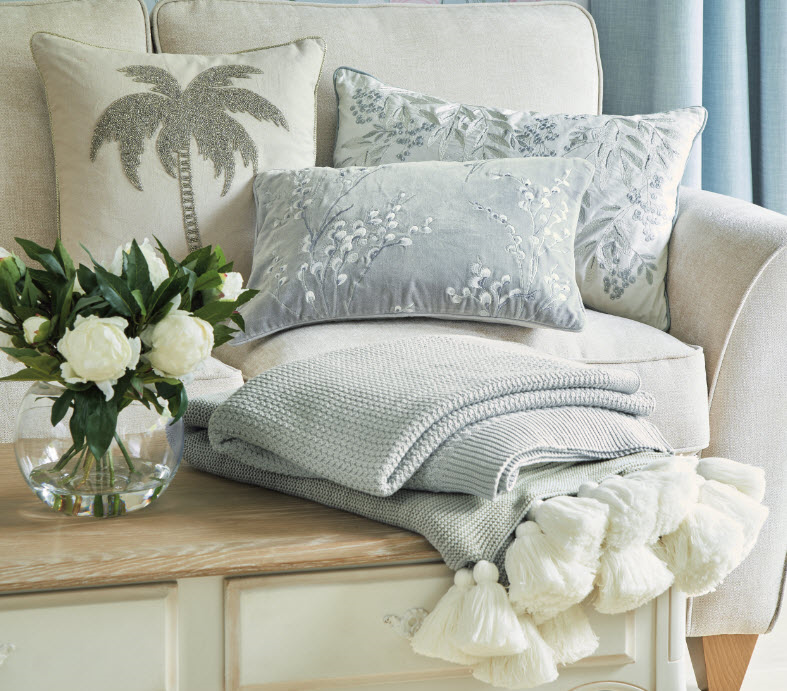 STRIKING STRIPES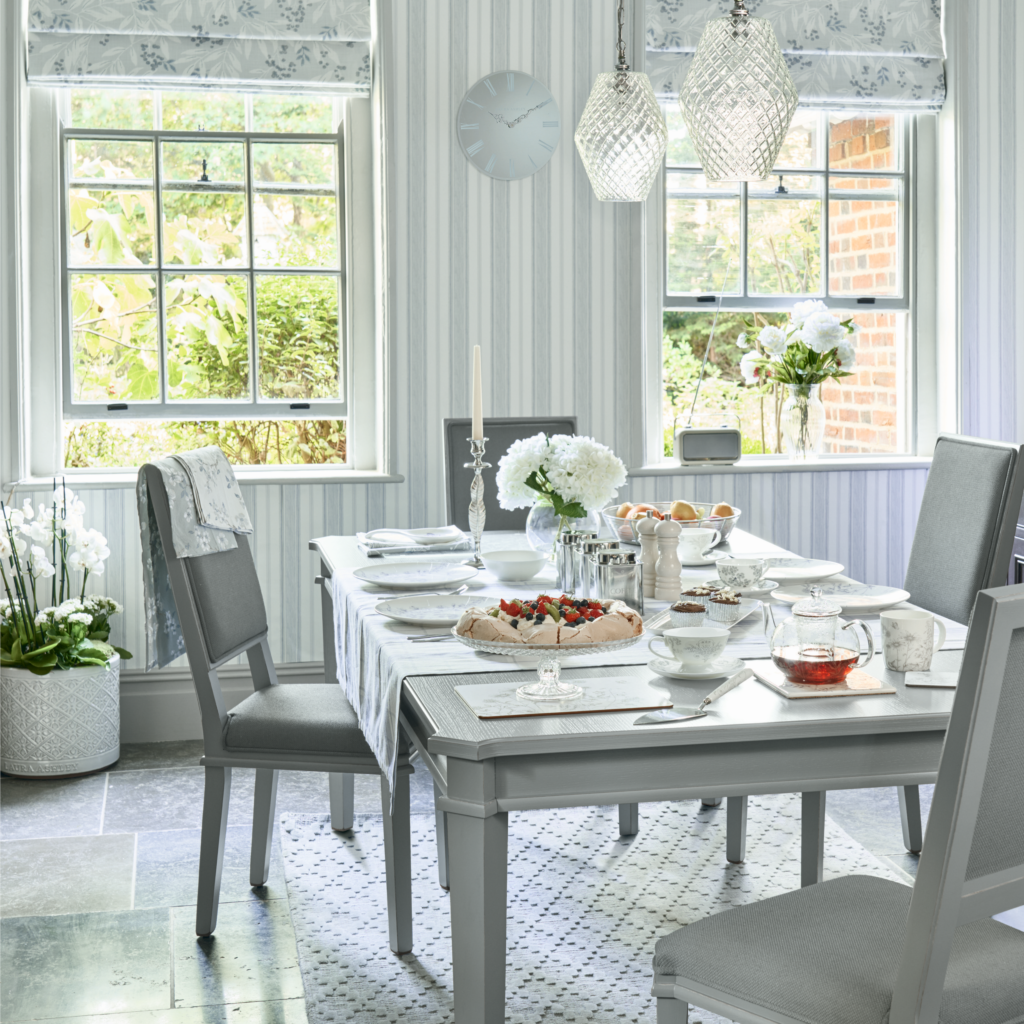 One trend we have seen our customers embrace is the use of vertical stripes in their homes. Often used for feature walls, this Heacham Stripe print is perfect for adding dimension to a room without becoming overbearing. While more subtle than some of our bolder prints, it still provides a striking contrast when paired with matching prints or flooring. Available in different colour combinations, stripes are here to stay.
TRENDING PRINTS
Contemporary and exotic prints can be a conversation starter for any room of the house. We often see our customers dressing their rooms with the modern style from our Editions Collection. On the flip side, you can dress up your walls with the classically ornate Belvedere print. The elegant peacocks and timeless florals have proven to be a hit in the world of home decor. More exciting colourways are heading their way for Autumn 2019, stay tuned!
CREATIVE BEDROOMS
The timeless style of our Oriental blossom print offers a feminine and soft look while the nautical print fabrics from the Waterside Collection offers a more masculine look.
And don't forgot our bold, contemporary florals! We have seen our prints mixed and matched with numerous styles and colour palettes. The Cosmos Collection is just one to name a few!
Do you style your home with Laura Ashley? If so, please share your own styling tips and photos on any of our social platforms or in the comments section. Also feel free to take a look at our many home decor collections on our website at www.lauraashleyusa.com.