Shop our favourite floral totes, sun hats and essentials including the best-selling BAGGU Reusable Bag in Laura Ashley prints
Get ready for Spring with playful floral sun hats, totes, a crossbody, and reusable bags from our just-launched Laura Ashley X BAGGU collaboration. We've also added coordinating ditsy floral and gingham pouches for a chic twist on sustainable everyday essentials ideal for travel or organizing at home.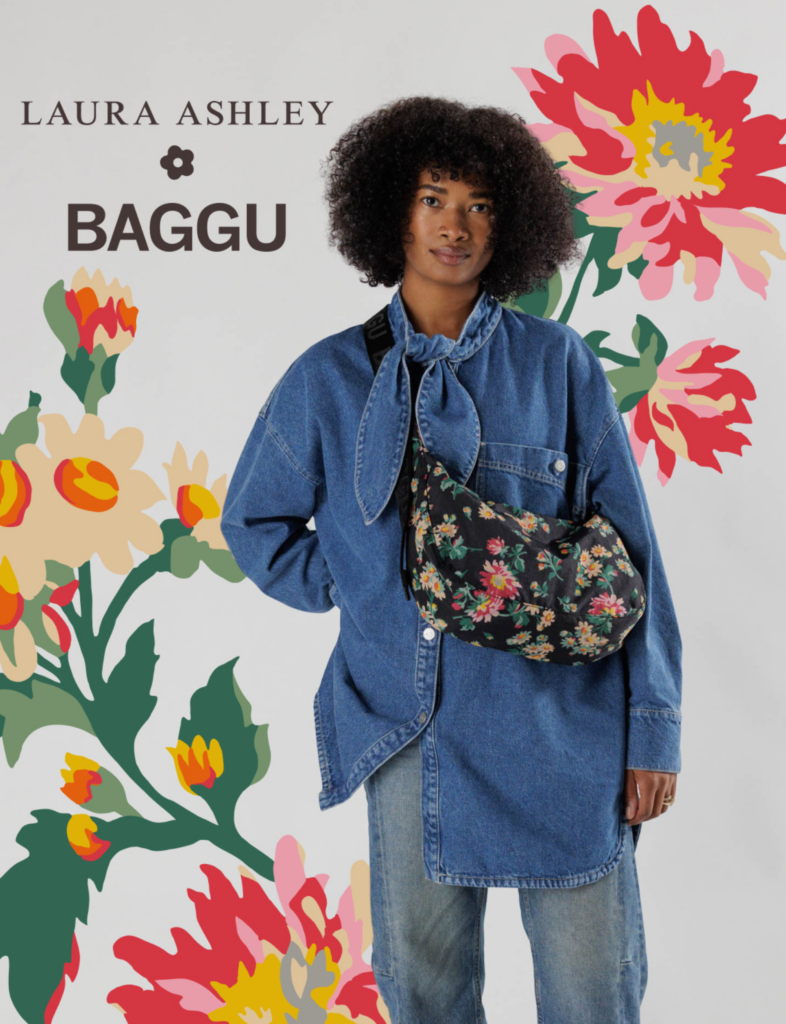 The best-selling BAGGU bag styles have been reimagined with three of Laura Ashley's signature archival floral patterns. We've tapped three joyful ditsy floral prints, Rhian Daisy, Crosby Gingham Floral, and Rowena, for a playful and quintessentially British take on BAGGU's simple and functional designs fit for everyday use.
Let's get shopping!


Fanny Pack: Our favourite Fanny Pack from the line comes in the Rhian Daisy print, which features bunches of daisies and chrysanthemums with scrolling leaves and stems on a black background. A hands-free bag for any outing, it can be worn around your waist, across your body, or over your shoulder. Surprisingly spacious and made from durable heavyweight nylon for easy cleaning, this fanny pack will be a go-to choice no matter where you head this spring and summer.
Packable Sun Hats: Sun protection never looked so flattering. Featuring a hallmark ditsy floral print in a fresh palette, Rowena's small-scale painted floral print offers a stylish option on a maximum coverage sun hat. The wide-brim organic cotton sun hats pack easily if you are going on vacation, and they offer great sun protection if you are beach-side or lake-side. The sun hat also features a chin strap for gardening, windy days or brisk walks to help it stay put.
Reusable Bags: We love BAGGU's commitment to sustainability, and their reusable bags are the perfect design when you need to run errands or make a trip to the market. Featuring the collection's three iconic ditsy floral prints on the best-selling style, this is the first time we see the Crosby Gingham Floral print, which is highlighted by small bouquets of flowers on a green gingham background. The Reusable Bags can carry just about anything and can hold up to 50 pounds comfortably in hand or over the shoulder but can also fold into a small pouch for easy storage.
Cross Body: Practical doesn't have to be boring. The Medium Nylon Crescent crossbody bag in Rhian Daisy is effortlessly casual and large enough to carry more than the essentials. The adjustable strap can be worn slung over your shoulder or crossbody-style if you prefer being hands-free. The recycled nylon bag also includes two interior pockets that make it easy to stay organized.
Pouches and Organization: Perfect for packing or home organization, the set of three 3D Zip Storage Pouches feature all three prints from the capsule collection and are a chic way to organize your odds and ends. Designed for travel or organization, the three zippered pouches come in small, medium and large sizes.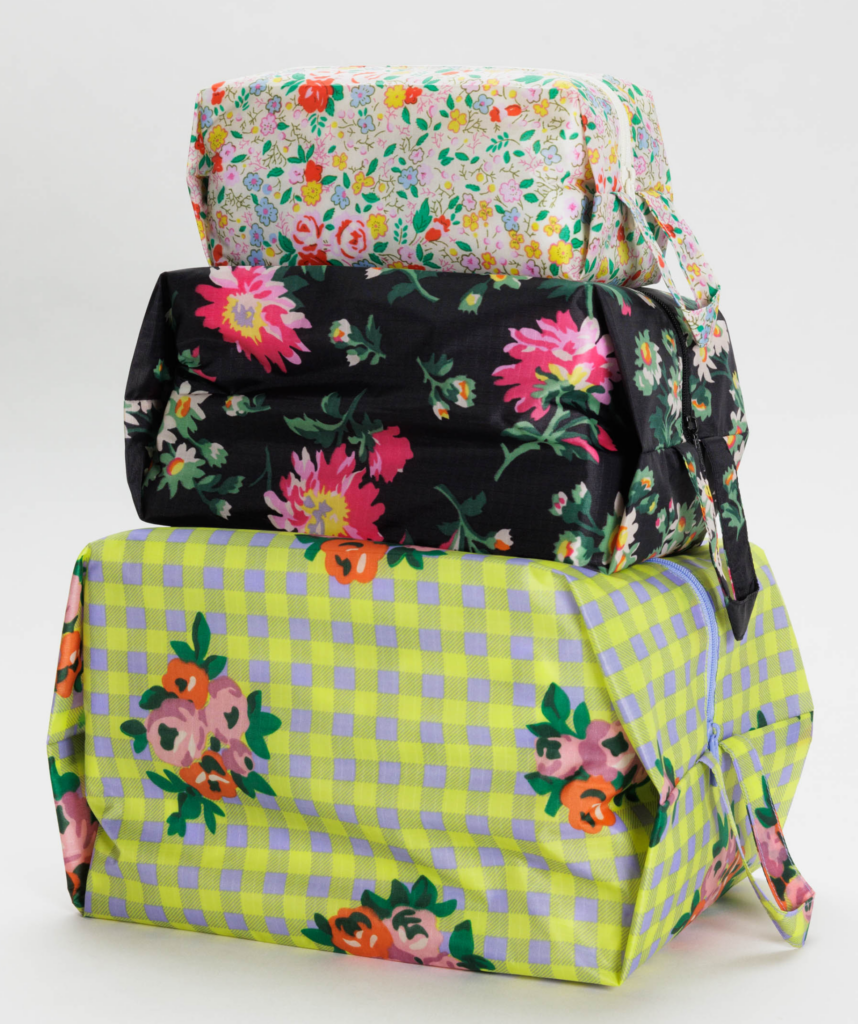 The Laura Ashley X BAGGU collection is also available on the BAGGU website and in BAGGU stores.
Let us know which piece from the Laura Ashley X BAGGU collaboration is your favourite. Comment below, tag us @lauraashleyusa or use the hashtag #laurashleyusa.