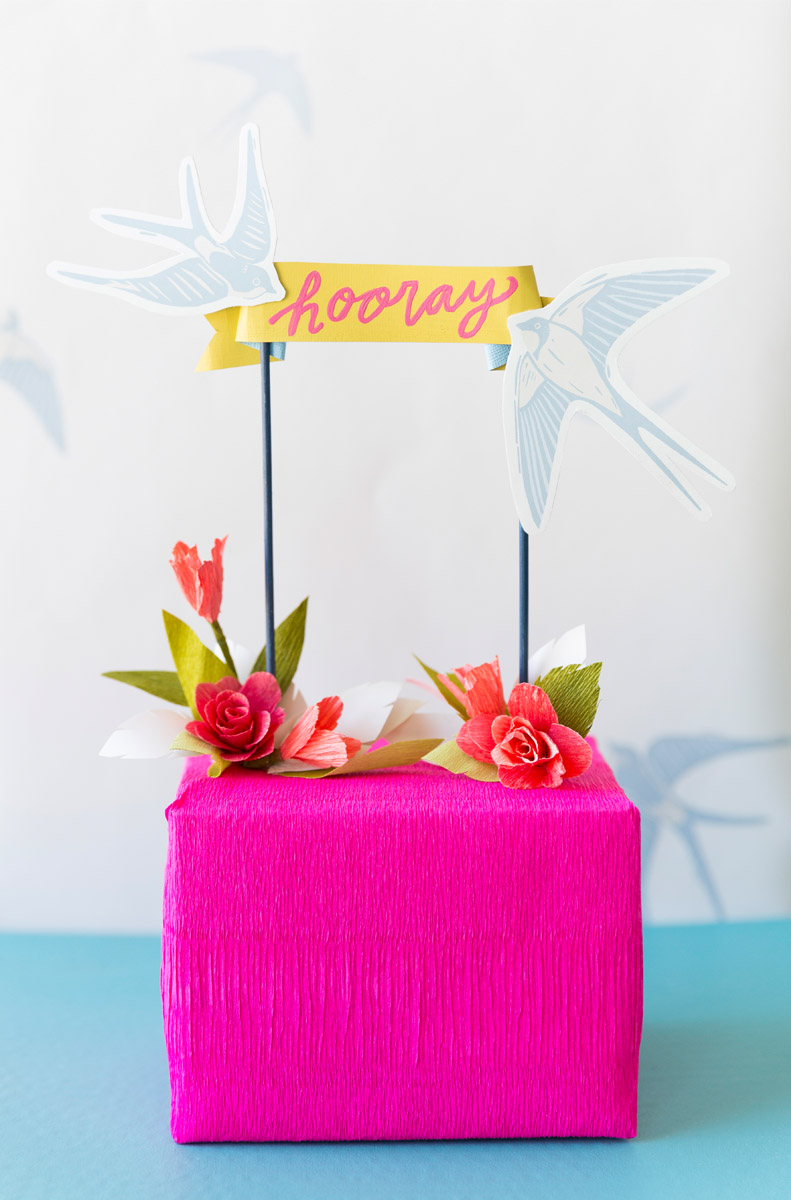 Our friend Brittany from The House That Lars Built has another fabulous DIY we adore! With spur of the moment birthdays popping up and holidays, this make and do project is the most fun, and beneficial.
To me, the way you wrap a gift is just as important as the gift inside; it's the fun part! Gift wrapping can be an expression and enhancement of the gift itself. I was thrilled to use some of my favourite Laura Ashley wallpaper, Blue Birds Off White/Seaspray, featuring sweet swallows. I trimmed them to add to the top of my box and I love how it turned out! Learn to make this simple gift topper with the tutorial below using your favourite wallpaper.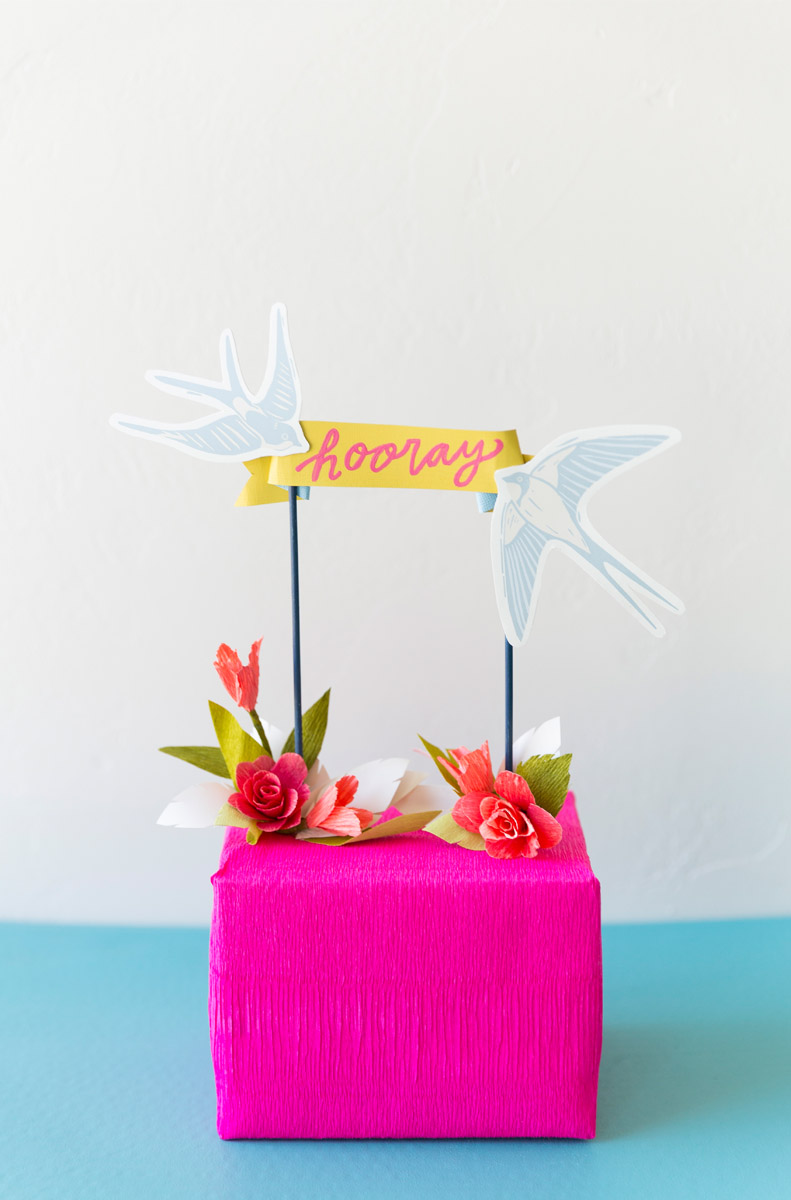 Materials: scissors, wallpaper, two skewers, paper flowers, crepe paper, wrapping paper, tape, cardstock, glue, acrylic paint
Step 1: Cut out the swallows from the wallpaper leaving a bit of white space around the edges.
Step 2: Cut out a strip of paper about 1" thick and 12" long, then trim the edges to form a ribbon shape.
Step 3: Fold the paper strip under each other leaving about a 4" space in the middle.
Step 4: Glue the birds on either side of the banner.
Step 5: Paint skewers or leave the natural colour and attach to the back of the banner.
Step 6: Stick the skewers into your gift box.
Step 7: (optional) Adorn with paper flowers – see another tutorial.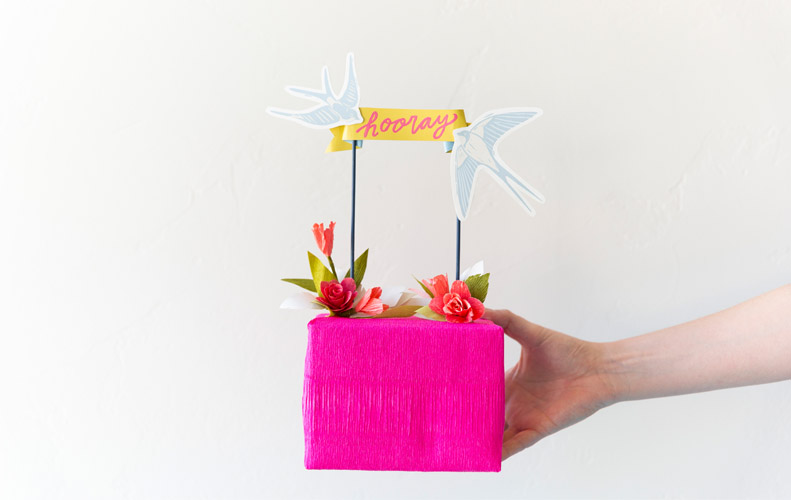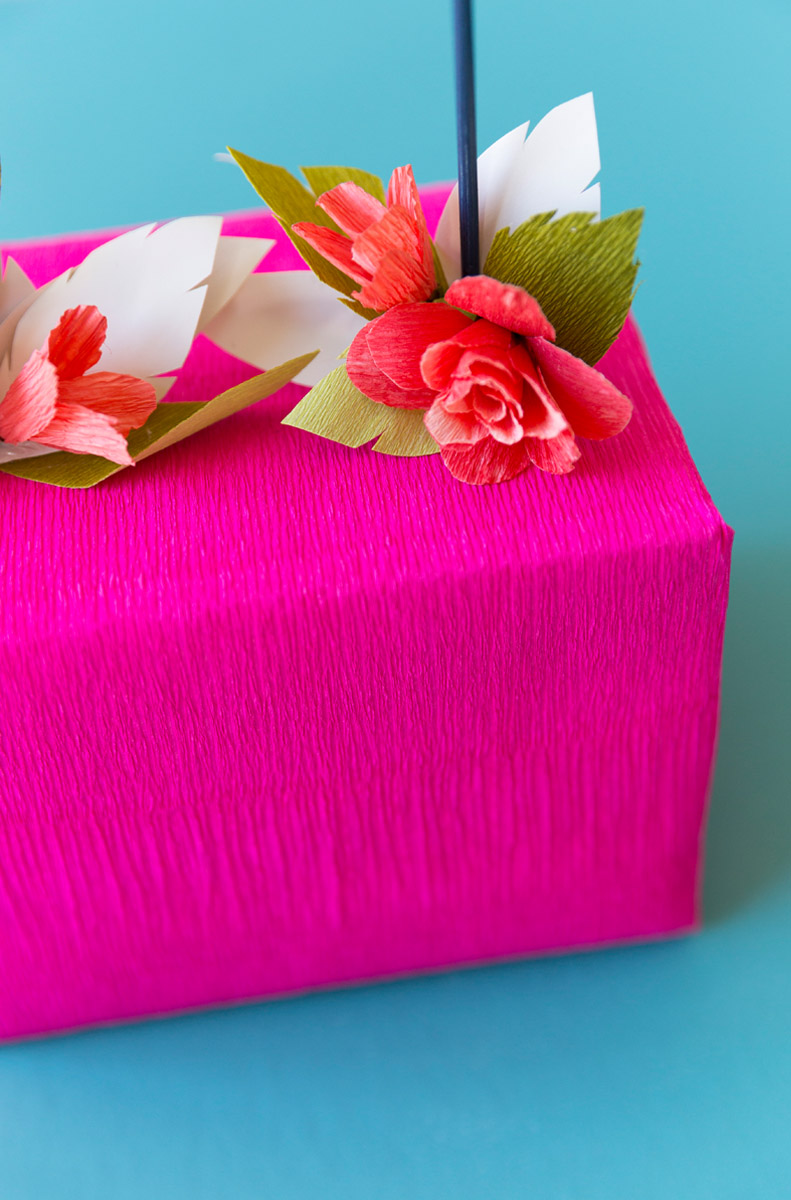 Voila! Another crafty make & do complete. Stay tuned for more of Brittany's unique tutorials. Happy gift giving!
Photography by Trisha Zemp.