We love holidays at Laura Ashley and Halloween is no exception– we fancy every opportunity to create, decorate and celebrate so we were quite envious of our teammates across the pond who attended the London Design Festival and a workshop to create their very own BOO Faces! Based in the Sackler Centre of the Victoria & Albert Museum (London) the workshop used re-purposed materials and hand printing processes to form a 3D 'BOO' mask. The hosts, Ana and Amy from Studio Boo, encouraged attendees to get completely 'stuck in' with a long table of weird and wonderful craft materials from paper leaves and swatches of leather to fake hair and re-purposed pieces of metal.
To make your own, start by carving eyes in the mask and begin layering with all sorts of mad features– from feathered beards to leafy hair or leather thong eye lashes– the options are endless.
A BOO face starts to take shape!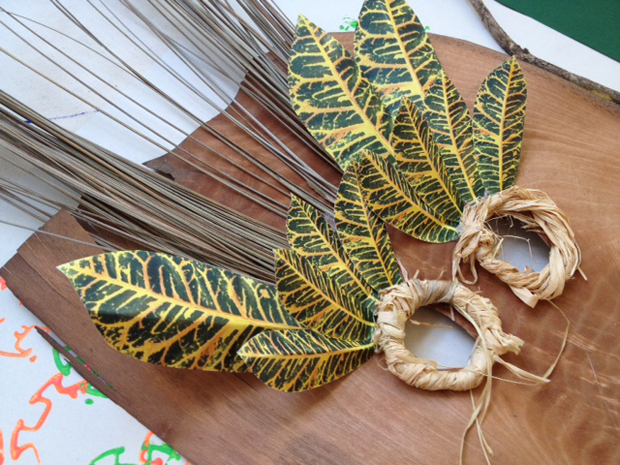 Glue gun at the ready for sticking down leaves on a BOO mask.
A few other BOO faces on showcase at the end of the day.
Crafting a BOO face is a fun project for mums, dads and kids with Halloween just a few weeks out.