Brittany Jepsen from The House That Lars Built is back with a lovely new DIY project perfect for all of you travelers! The delightful Cottage Sprig pink fabric Brittany uses was first introduced in 1981. This Laura Ashley archive print has been refreshed in scale and palette, creating a classic yet contemporary style.
I have needed a coin purse for all of my traveling this summer and this Laura Ashley Cottage Sprig fabric was the perfect fit for this project. With the right placement, you can make anything unique! I liked the idea of a single bloom taking center stage on the coin purse. I then added a touch of simple embroidery in a contrasting thread to dress it up a bit more. Here's how to do it!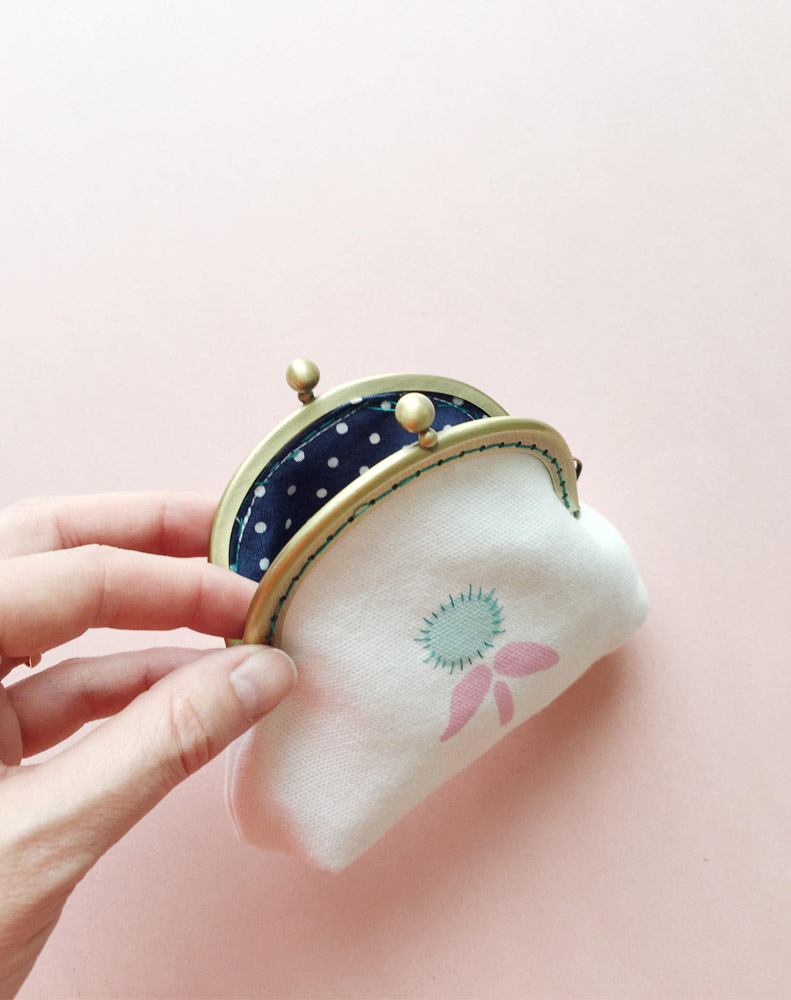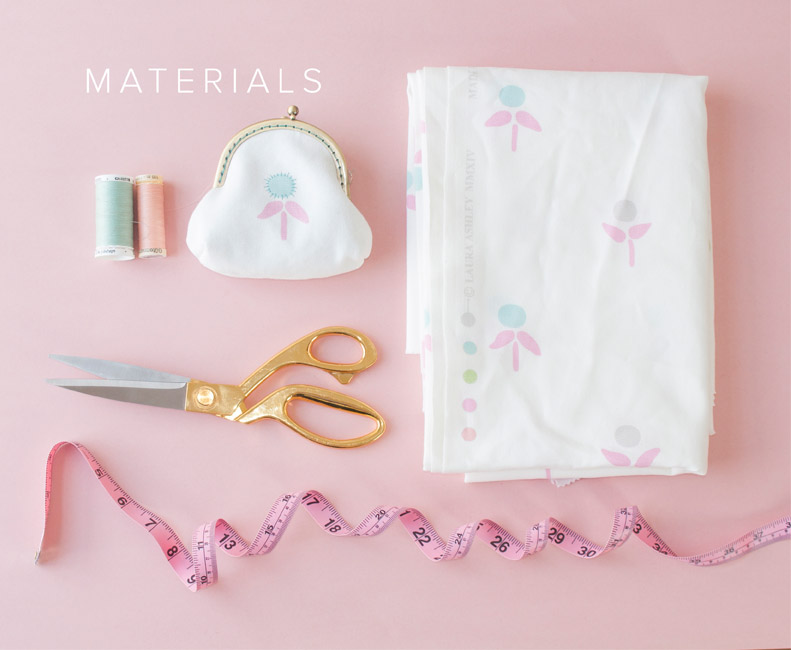 Materials:
Exterior fabric, lining fabric, coin purse clasp, fusible interfacing, scissors, pencil, paper, iron, thread, sewing machine, glue, ruler, pinking shears.
To create the pattern, trace your clasp. Mark the top and mark where it ends.
Rotate the clasp to each side to draw a wider curved line. Mark ends of the clasp.
Draw the desired shape below the curved line. Add a half inch seam allowance to all sides.
Thread your needle and tie a knot at the end. Use simple straight stitches of slightly varying lengths to add little "petals" around the circular part of the flower pattern. When you have finished stitching, tie off your thread on the wrong side of the fabric and trim the extra thread.
Cut the pattern out and pin it to your fabric. Cut out two pieces of exterior fabric, lining fabric, and interfacing. You should have 6 pieces of your pattern in total.
Iron the interfacing to the wrong side of your exterior fabric.
With right sides together, sew the exterior fabric pieces together. Repeat with the lining fabric.
Pin the curved edges and press open.
To make the bottom of the coin purse flat, fold the seams together at the bottom corners. Use a ruler to draw a 1″ diagonal line perpendicular to the seam. Sew along this line. Trim. Repeat on lining.
With the right sides together, sew together the lining and exterior fabric. Make sure to leave a small hole at the top to turn the fabric.
Turn right side out and press.
Glue the fabric into the clasp.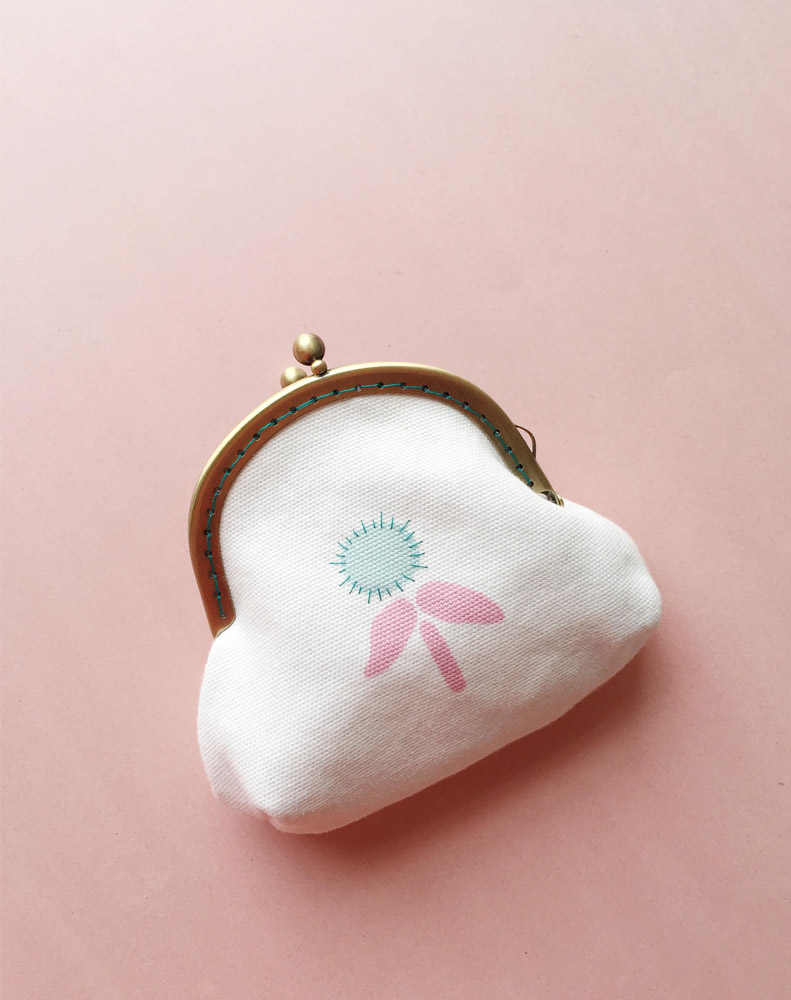 You'll love the feel of making something unique for yourself or gifting it to a friend. Enjoy!
Photography by Emily Wheeler and Brittany Jepsen.