Get ready to travel in style this summer! Our mate Brittany Jepsen of The House That Lars Built has crafted these lovely passport holders using our Ava Duck Egg Fabric.
I don't know about you, but to me summer means exploring and traveling! Though I travel rather frequently, I have yet to establish a smooth way to handle all the logistics of traveling like the necessary documents. I find that I'm constantly searching for what I need. So, I thought it would be a good idea to get more organized and create a passport holder that is functional. I added a handle so when I am at the airport there is no question what pocket or jacket it's in–it's right on my hand! Enjoy!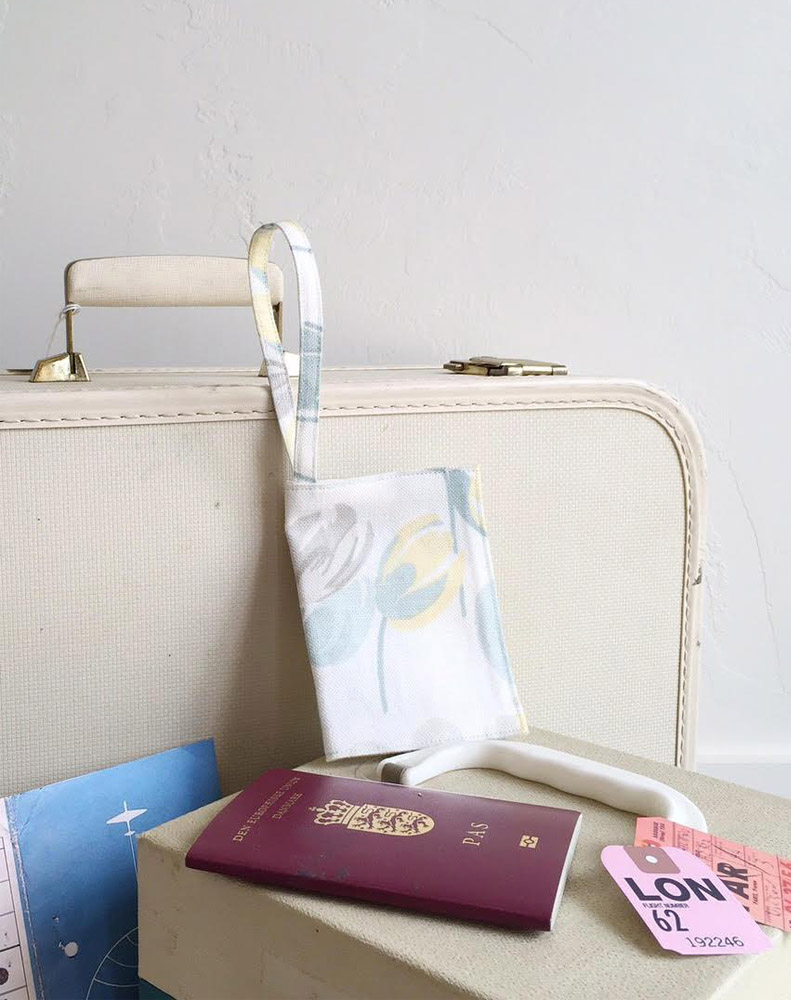 Materials: paper, scissors, fabric, pencil, pins, thread, sewing machine, iron
1) Lay open the passport on a piece of paper and trace.
2) Add 2 1/2 inches to each side and 1/2 inch to the top and bottom. Now you have a pattern.
3) Cut out the pattern from your fabric on grain.
4) With the right sides together, sew around the rectangle at 1/2 inch seam allowance. Leave a small hole in the middle of the top side to turn the fabric and add the wrist strap.
5) Turn the right side out and press.
6) Fold each side over about 2 inches. Pin and press. Make sure you check to see if your passport fits before you sew.
7) To make the wrist strap, cut out a piece of fabric 2 inches wide and about 8 inches long. Fold the edges to the center and then fold in half and press. Edge stitch both sides.
8) Insert the strap into the small hole you left open to turn the fabric. Pin it in place.
9) Edge stitch the entire cover keeping the sides folded in and the strap in place.
10) Insert your passport.
Now it's time to travel to an amazing place!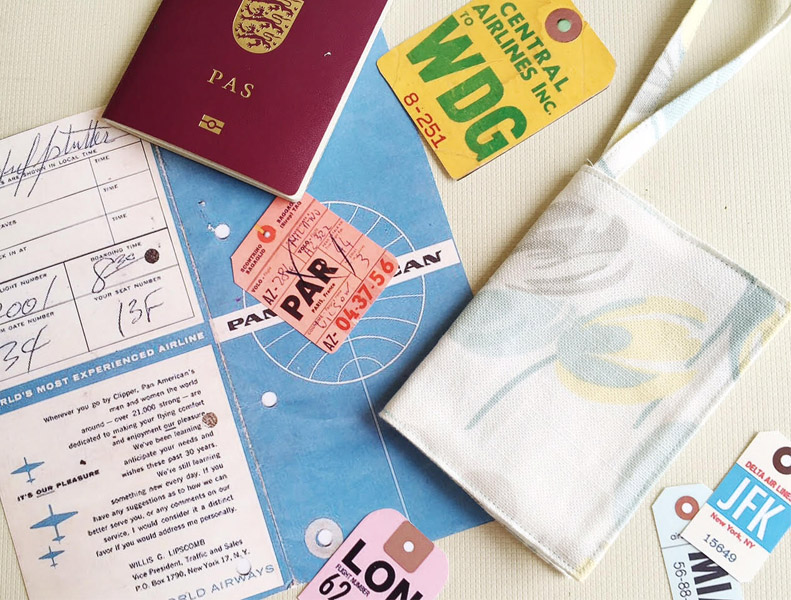 Ready to create your own passport holder? See more of our stunning fabrics to find the perfect pattern for you. Be sure to take a snap of them, and then upload it to Instagram, Facebook or Twitter using the hashtag #LauraAshleyPassportHolder.