Sprucing up your home decor? You're in luck because our mate Brittany Jepsen from The House That Lars Built is back with a great DIY tutorial featuring our beautiful Pussy Willow Seaspray wallpaper. This is a fun tutorial you can easily do with little materials.
After looking around at leftover wallpaper, I wondered what to make with scraps of wallpaper. Frames of course! Applying the wallpaper to wooden frames would make a wonderful gift and put to use the wallpaper you can't bear to trash. I find that wallpapering frames can act as a great alternative to wallpapering walls, which I can't do in my rental. So follow along to see how you can make these delightful frames…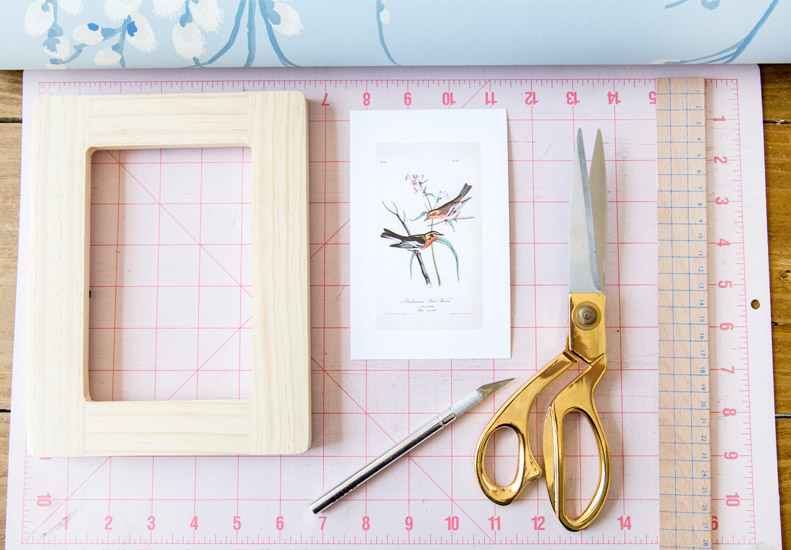 Materials: wood frames, craft knife, scissors, ruler, cutting mat, artwork, wallpaper, glue, pencil, bone folder
Step 1: Place your picture frame face down on the wallpaper and trace around it both in the middle and the outside line of the frame.
Step 2: Cut out the lines with your craft knife and a ruler. I used scissors to finish off the corner because they are rounded.
Step 3: Follow the instructions on your wallpaper paste to adhere it to the wooden frame.
Step 4: Smooth the paper with a bone folder or something flat.
Step 5: Insert your artwork and hang!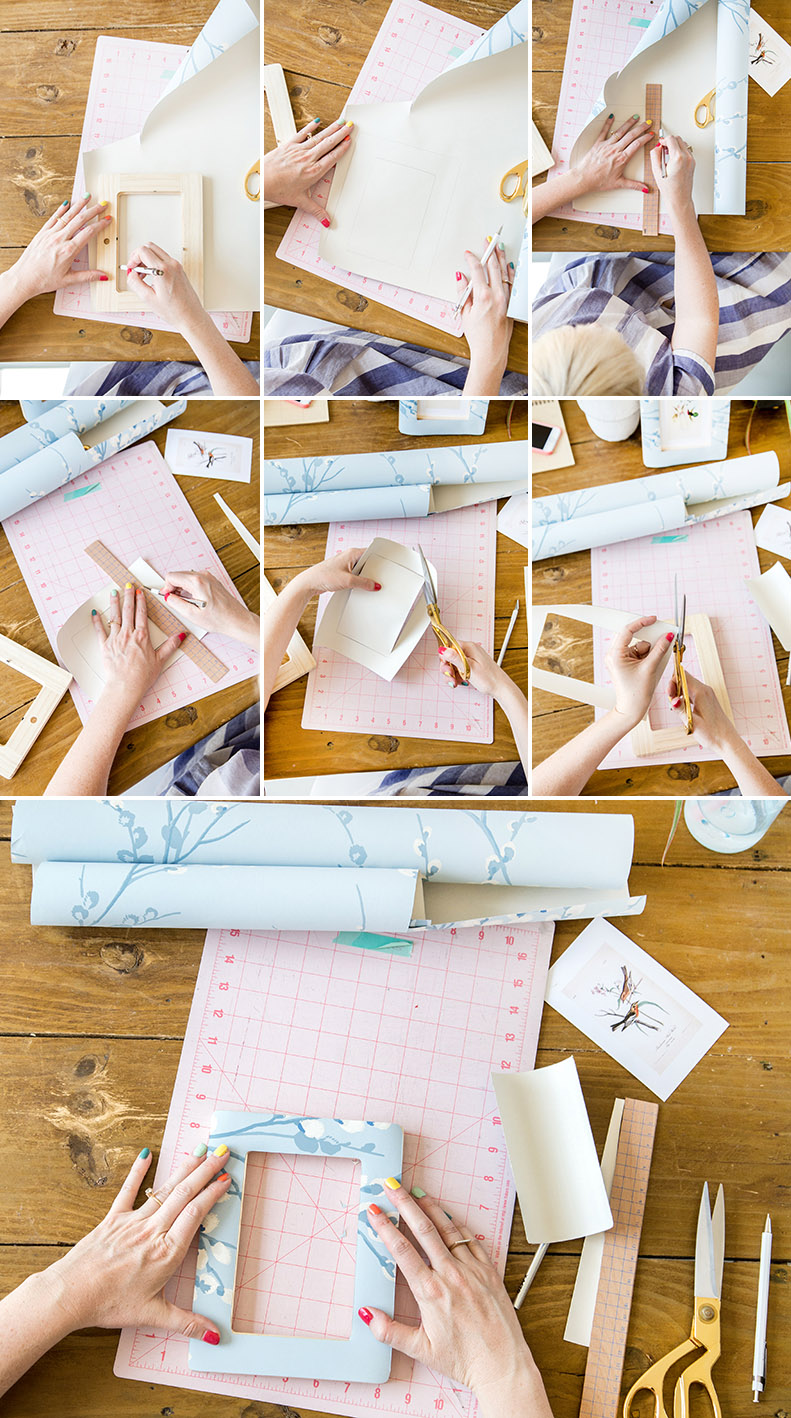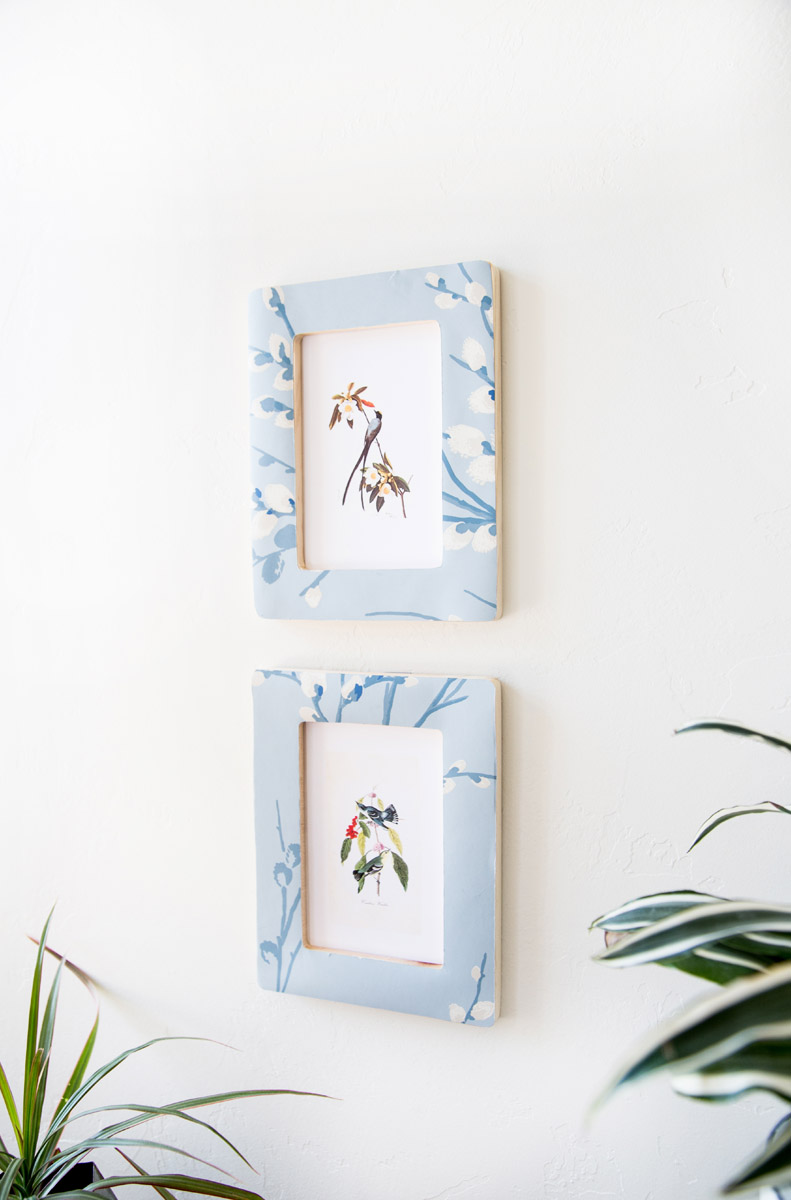 Voila! There you have it, an easy crafting project to update any living space. For more of Brittany Jepsen's wonderful tutorials visit our Make & Do page on the blog! Now that you've seen firsthand how simple it is to create these frames, which wallpaper will you choose?