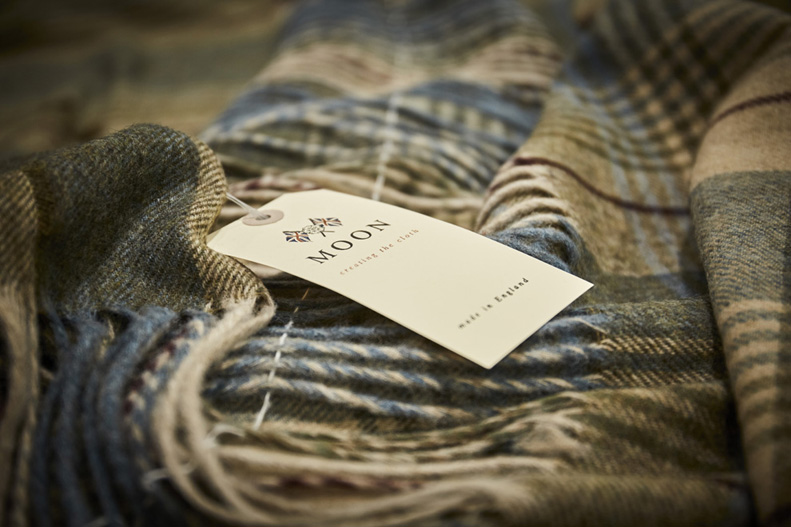 Learn more about the story behind Moon's British Wool…
When you think of British Wool you think of quality, tradition and a good-looking product. We value the importance of a well made product here at Laura Ashley which is why we are thrilled to continue our fantastic relationship with the talented team at Moon's who work tirelessly to create a collection of British wool products for our home and fashion collections, that we are proud to sell on our website. Join us as we give you a little more history behind the brand…
Established in 1837 by Abraham Moon, Abraham Moon & Sons started supplying many local families with yarn to weave cloth on hand looms in their homes. Once the cloth was woven Abraham would collect the pieces to sell in the market in Leeds. Following his father's death in 1877, Isaac Moon took the business forward until his own death in 1909.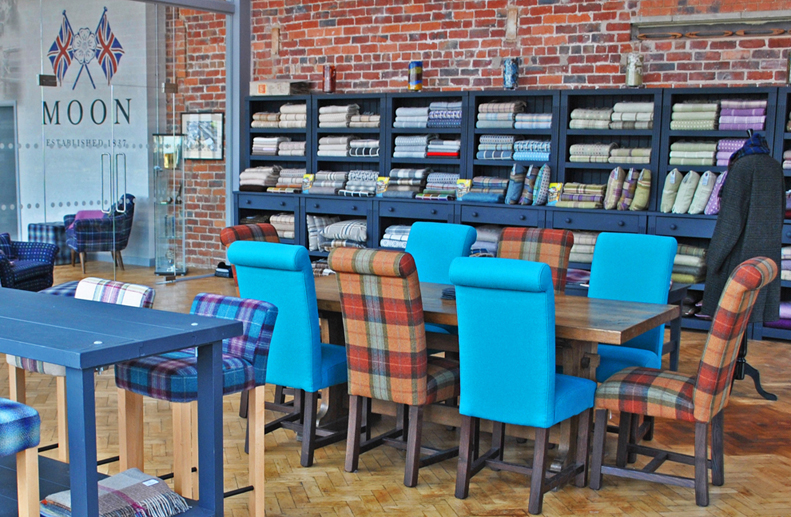 Abraham Moon & Sons Ltd based at Netherfield Mills, Guiseley, in West Yorkshire, England is unique in being a fully vertical mill, with dyeing, blending, carding, spinning, weaving and finishing processes all taking place on one site. It's now the last remaining fully vertical woollen mill in England and one of very few left in the UK as a whole.
Throughout the world the name 'Moon' has become synonymous with design and innovation. For many years its ranges have continued to offer the assurance of luxurious quality and unique understanding of the ever changing needs of its customers.
By having control over each process – dyeing and blending the raw wool fibers, spinning the unique melange yarns, weaving the cloth and then finishing the fabrics before dispatching to their customers – they can ensure that every piece of fabric meets exacting standards and quality that customers can be assured of.
In 2012, the company celebrated their 175th anniversary and as they head for 180 years they continue to go from strength to strength year on year. They are now one of the biggest employers in the area and due to their successful apprenticeship scheme, take pride in teaching the skills to a new generation of dyers, blenders, spinners, weavers and finishers – skills which are being revived as part of the resurgence of the UK Wool industry.
Moon now has over 10 collections of furnishing fabrics suitable for both domestic and contract furnishings and used by world renowned interior designers and furniture makers. Moon furnishing fabrics can be found in historic castles, stately homes, five-star hotels and domestic homes around the world.
Moon has long held huge esteem in the world of fashion. The company has its roots in apparel fabrics and today has a customer base of the "who's who?" in the fashion world including Laura Ashley, of course.
Here's a sampling of our Moon's British Wool collection.  To see more, visit us online.
What a great company! Do you have any Moon's products yourself? Let us know below or on Twitter @lauraashleyusa