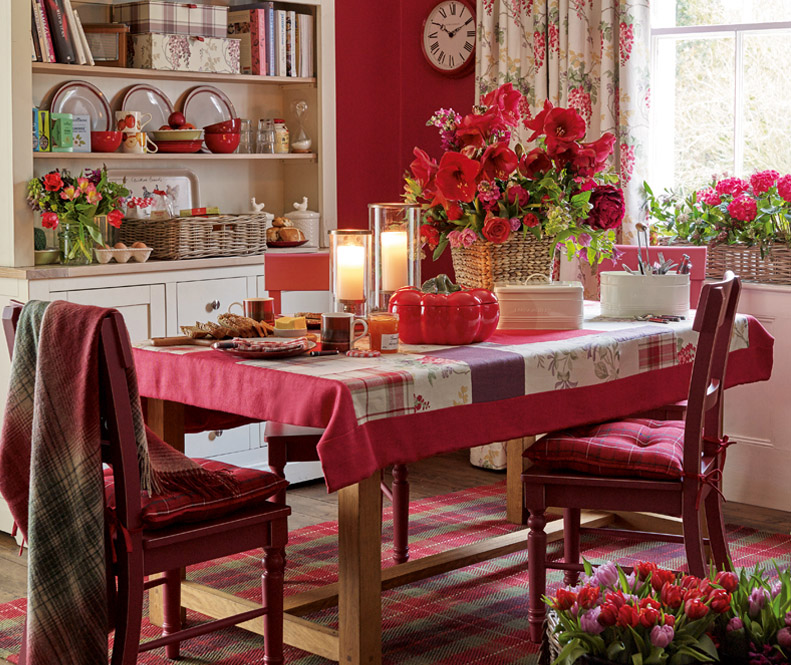 Let us introduce to you the Laura Ashley Ambleside collection, our cosy AW15 home story. With days getting shorter and the dip in temperature more noticeable, it's time for us all to embrace warm interiors. With the relaxed, country farmhouse feel, Ambleside will bring nostalgia for the homes of yesteryear and much-needed shelter for those colder months…
Stirling Check Cranberry Cushion | Wisteria Cranberry Floral Wallpaper | Williams Check Upholstery Fabric (coming soon)
The print that takes prominence in Ambleside is Wisteria Cranberry Floral, which comes directly from our archives. As our archivist Angela tells us, Wisteria originates from an antique French paper document the company bought in 1997. It's from the 1800s, and is hand painted in gouache. It's such a charming print and a beautiful choice for any room.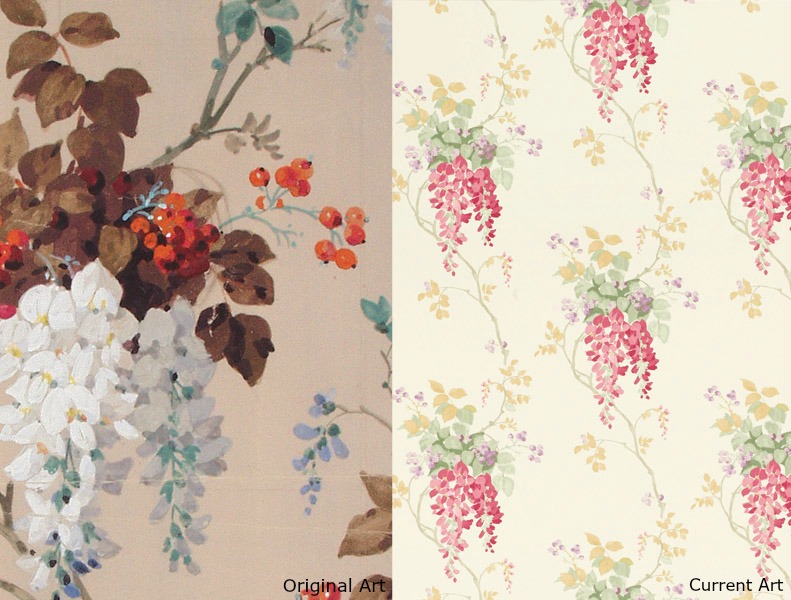 We're bringing nature indoors with this collection, as the colours are beautiful shades of berry! The collection colours range from cranberry tones to grape. Along with this, we have a wonderful Hedgerow shade, which adds to the overall natural feeling that Ambleside evokes. Cranberry checks with accents of hedgerow green sit alongside our beautiful Wisteria print. We think they complement each other so well, don't you?
Highland Check Cranberry Fabric | Nigella Forest Green Square Velvet Cushion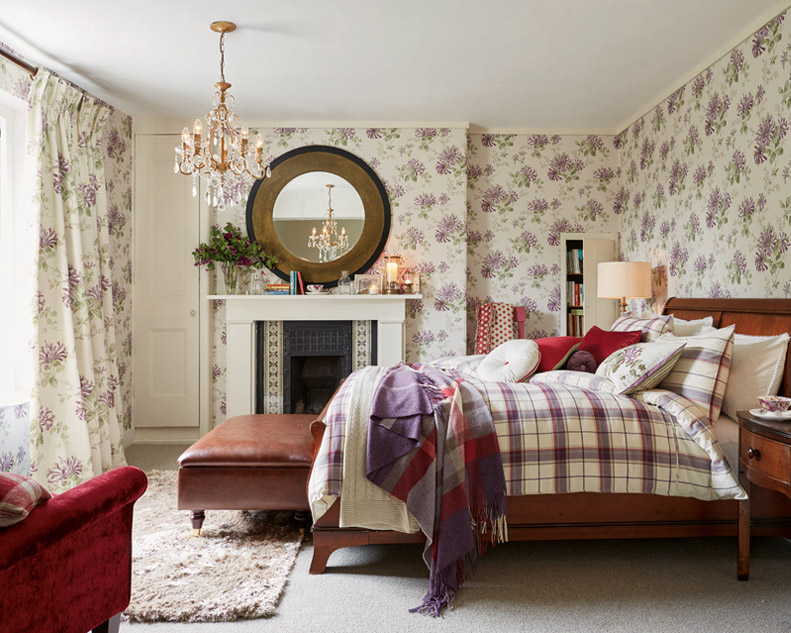 Lothian Check Grape Throw | Honeysuckle Trail Grape Floral Wallpaper | Honeysuckle Trail Grape Floral Linen Mix Fabric
For a nod to the Scottish Highlands, we also have a range of decorative checks, including our throw and storage boxes. There are also beautiful cushions adorning our Wisteria print and 100% wool throws for luxurious additions to your bed or sofa.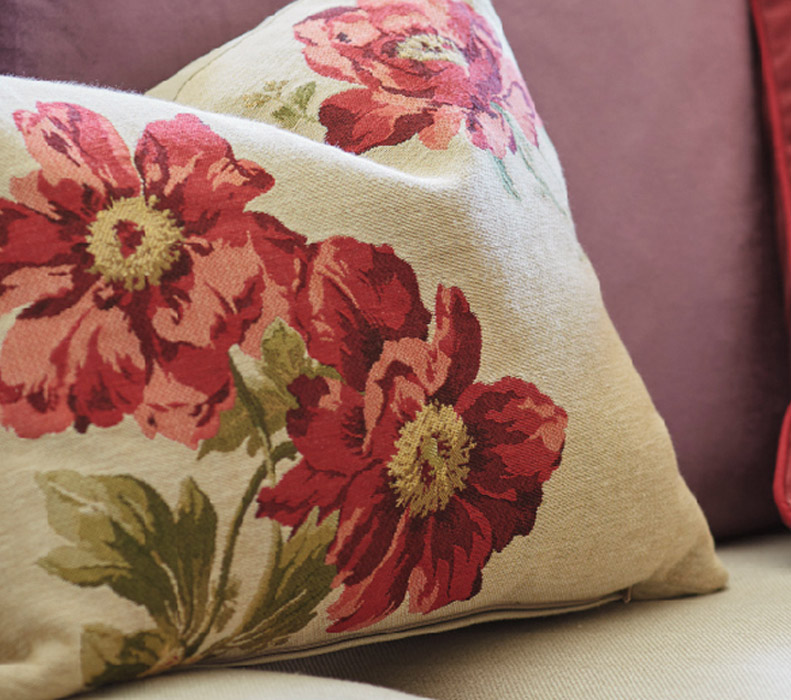 Peony Tapestry Cushion | Set of 2 Ambleside Floral Storage Boxes | Stirling Check Cranberry Throw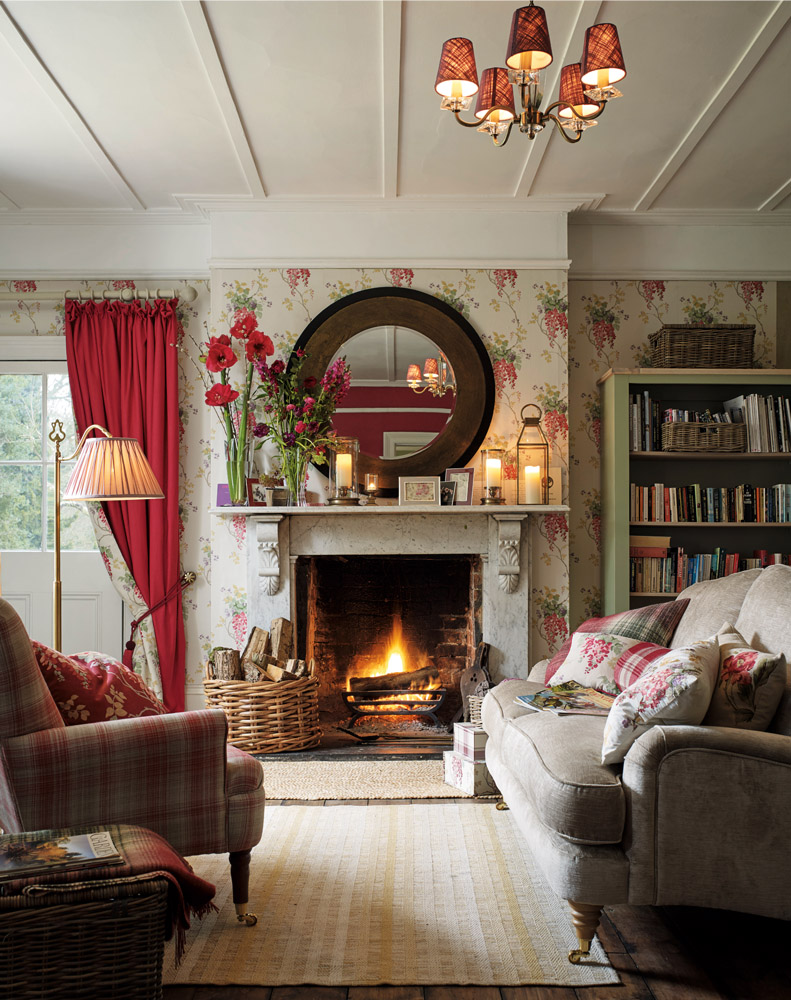 Wisteria Floral Cranberry Embroidered Cushion | Stirling Check Cranberry Cushion | Peony Tapestry Cushion | Wisteria Cranberry Floral Wallpaper | Williams Check Upholstery Fabric (coming soon)
Wisteria Cranberry Floral Wallpaper
We absolutely adore Ambleside – how about you? You can shop the collection here. Which is your favourite accessory from this collection? Let us know below or on Twitter @LauraAshleyUSA.