Let's delve into the past to learn more about our beautiful Belvedere along with ideas on how to decorate with it's ornate style.
The Belvedere Print is one our most loved as it adds a nice cosiness to any home it sits within thanks to the beautiful peacocks, hummingbirds and floral that is featured across the print. Available in Soft Truffle, Midnight Blue and Duck Egg shades there's never been a better time to share a little piece of history.
Belvedere's History
We asked our archivist in London, Katharine, about the history of Laura Ashley's Belvedere design. She explained that print was introduced in Autumn/Winter 2003. It was a large scale classical conversational toile design that included decorative medallions enclosing images of shields, cherubs and mythical creatures joined together by ornamental/ architectural floral elements. The inspiration came by a piece of antique linen fabric from the Laura Ashley archives. Although not confirmed, it has been suggested that this was originally part of a 1920s curtain. The highly stylised print was originally marketed as something that could be used alongside other distinctive pieces to create an eclectic – and thereby quintessentially English – living space. Belvedere was a fan favourite through Spring/Summer 2006.
Belvedere Reintroduced
Today's Belvedere is an adaptation and follow up on the popular Summer Palace print, which was first launched as a wallpaper in 1988. Belvedere shares many of the key elements of Summer Palace – birds, nature etc; elements which were key trends for today's home decorating.
Belvedere Soft Truffle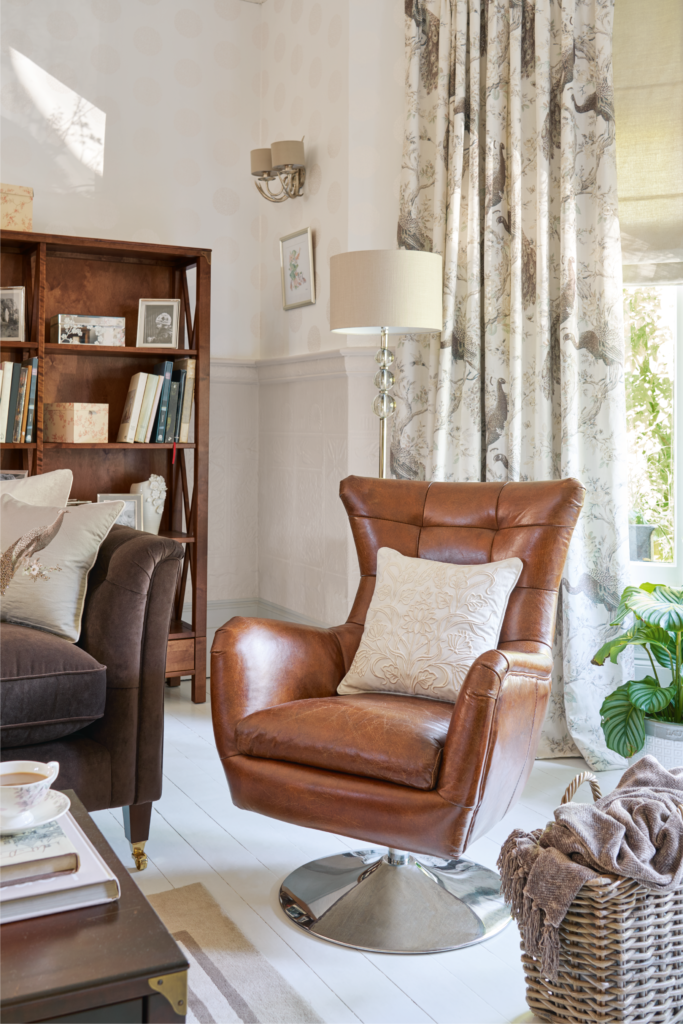 We're delighted to see warm earthy colours being one of the top trends for 2019. These comforting colours create a relaxed and therapeutic feeling in any home. Truffle is a sophisticated colour that combines pink and grey undertones to create a warm light beige shade. These neutral colourways are perfect for traditionally inspired homes. Pair it with lighter accents such as our Mia Cushion to tie in lighter toned furniture. Or try it in an alcove to give small spaces an original personality.
Belvedere Midnight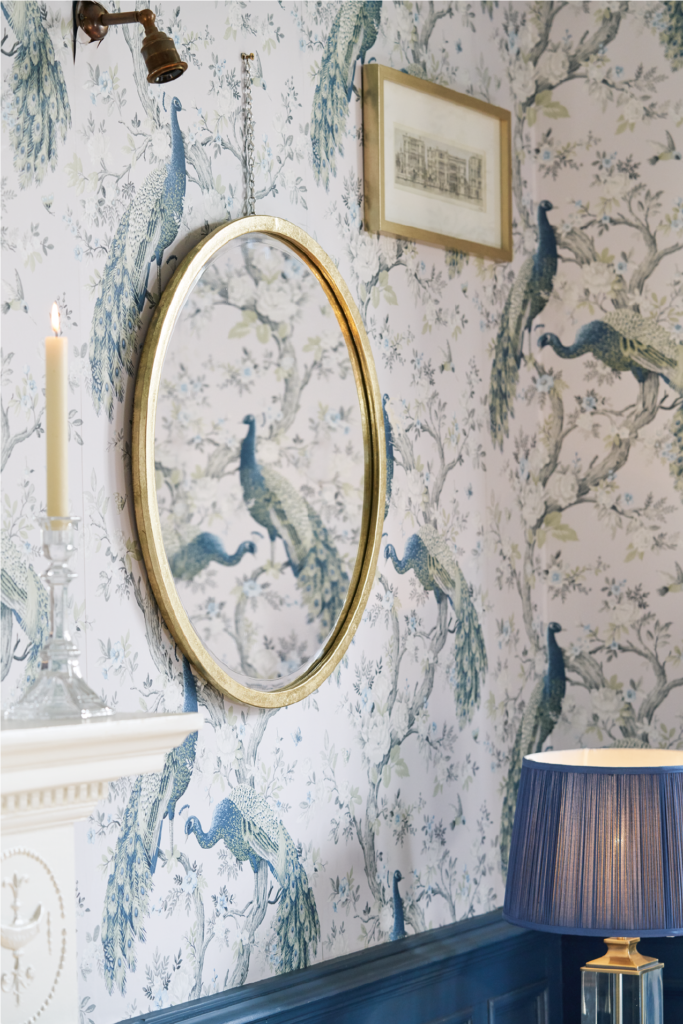 Classically ornate, our Belvedere Midnight was introduced in the Autumn/Winter 2018. The midnight blue colourway is serene and stately. It's deep blues remind us of the colder times to come and given that the fall season is only a matter of weeks away, get a head start on your interiors by adding the gorgeous print to your bedroom for a dreamy nights sleep.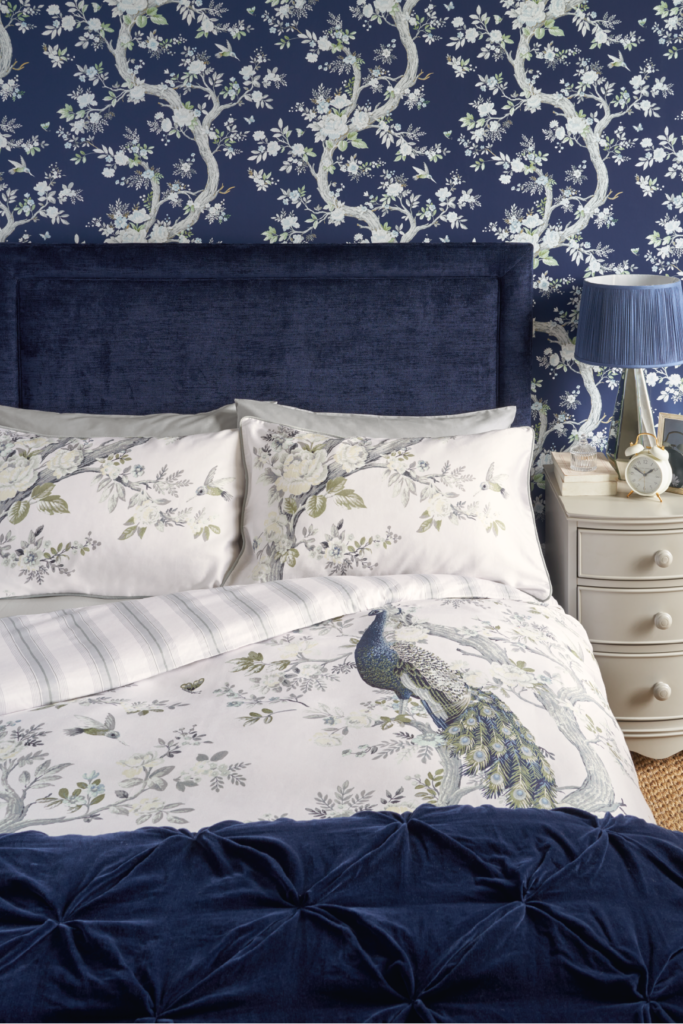 Belvedere Duck Egg
This year our Belvedere print is given a fresh update in this stunning duck egg colourway. Duck egg is a shade really having a moment right now as it makes interiors look cool and modern without taking away any warmth. This charming print features on bedding, fabric, and wallpaper so if you love this print as much as we do why not use it all?
Even with years of history behind it, Laura Ashley's Belvedere continues to tell the story. We hope you can enjoy one of these colourways in you home! Tell us what you think about our Belvedere print @lauraashleyusa!