Get acquainted with the ever-popular Summer Palace print! As one of the most loved prints at Laura Ashley, we thought it was time to share with you a little bit about its past. We first launched Summer Palace in 1988 and to this day it has been re-coloured approximately eight times. This outdoorsy print has been so popular that it has inspired another range, Elveden, which has also proved increasingly popular.
In the home decorating catalogue where the Summer Palace print first appeared, the inspiration behind it is made clear: "The advent of the summer sun would herald the annual retreat of the Chinese emperors to their summer palaces. There they would delight in the fresh, clean air, sweet-scented flowers and sonorous songbirds of the surrounding countryside." This beautiful print is ideal for evoking the outdoors in your interior style year-round and has now made its way onto our wallpaper, fabric, cushions and even bedlinen!
Archivist Holly explains…
"Summer Palace was inspired by a large Edwardian chintz curtain and chair cover that we've had in the archive since 1984 where it was purchased from Christie's auction house. The pieces feature a Chinese style tree of life design and decorated with nightingales and butterflies upon the branches. The ornate flowers are bright crimson, jade and emperor blue on a glazed fabric. Laura Ashley first launched Summer Palace in 1988 as a home furnishings fabric. In 2005, it was relaunched as a wallpaper and was a wonderful success, later inspiring our popular Elveden design too."
Summer Palace Past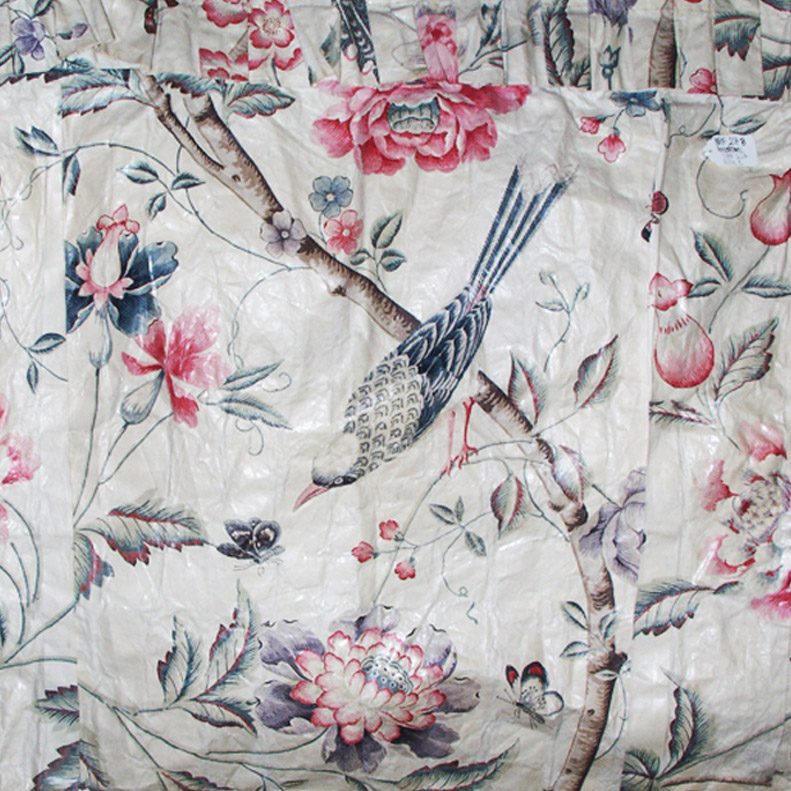 Original Edwardian chintz curtain and chair cover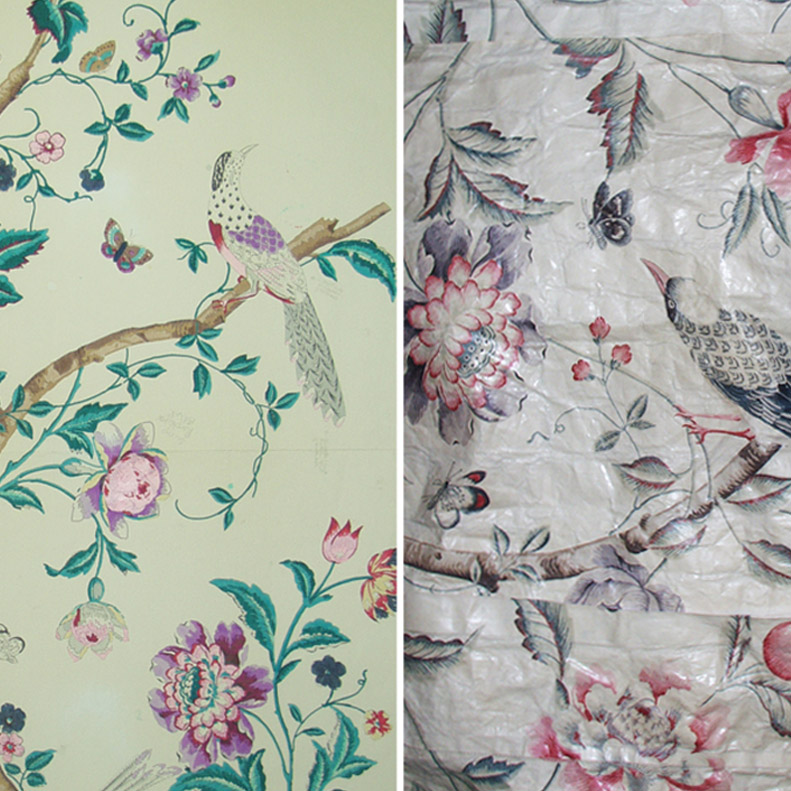 In house artwork alongside original piece
In house artwork inspired by the piece
Summer Palace Present
More recently, we have introduced our iconic archive print in our Country Elegance collection, adding tones of cranberry to create a cosy atmosphere in any space. This collection is a classic example of British design, ideal for showing off one of our favourite prints.
Summer Palace Cranberry Wallpaper | Summer Palace Cranberry Fabric
This timeless collection, China Blue, takes inspiration from delicate blue and white china. Our Summer Palace print debuts in royal blue, making a bold statement today that you'll love forever.
Summer Palace Royal Blue Fabric | Summer Palace Round Cushion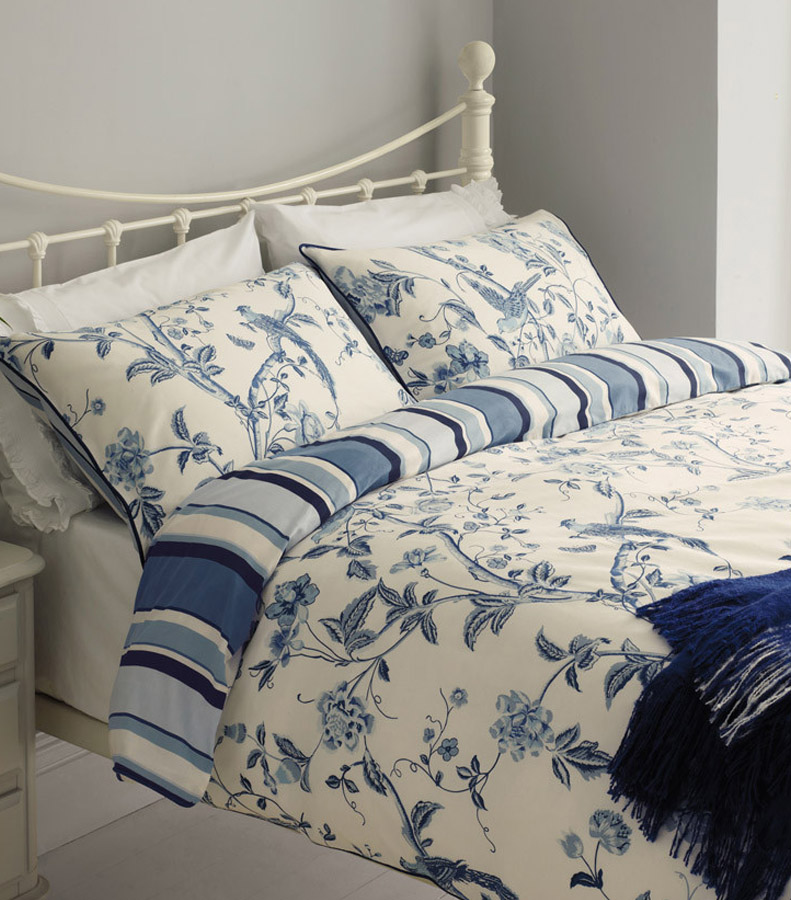 Summer Palace Royal Blue Duvet Cover | Summer Palace Royal Blue Shams
Our Palm House collection features bright, sunny interiors and has recreated the iconic Summer Palace print in a gorgeous duck egg colourway.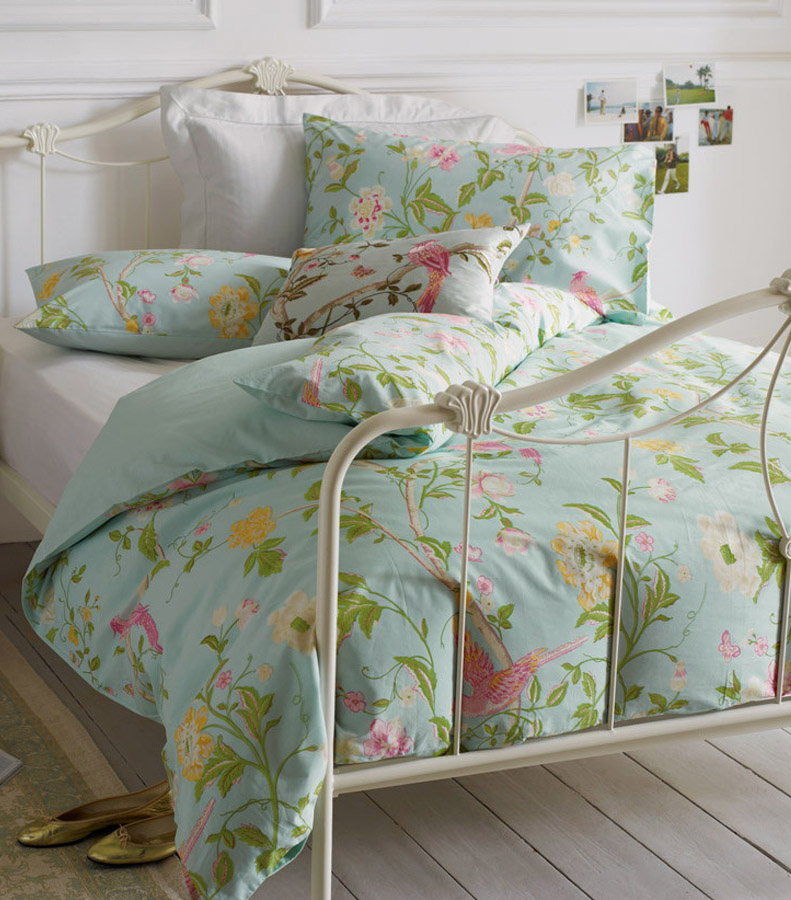 What do you think of our Summer Palace print? How would you like to see it re-coloured? Let us know on Twitter @LauraAshleyUSA.