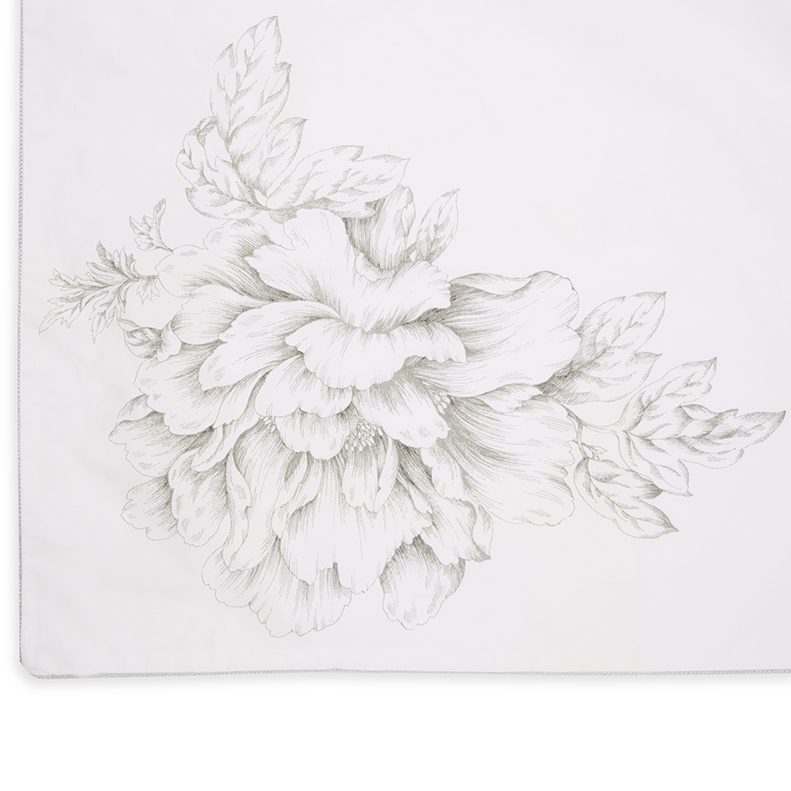 With a heritage dating back to 1953, Laura Ashley designs have stood the test of time. As the saying goes, 'Everything old is new again.' Our Pelham design which Laura Ashley herself designed, is still produced on wallpaper, fabrics and even candles. All designs are catalogued in the Laura Ashley archives, which are comprised of thousands of products, antique fabrics and art, divided between our London and Welsh locations. The archive is a precious resource in which each individual piece is carefully catalogued and preserved. There's always some buried treasure to unearth!

Our Collette design had another life before being used on our newest bedding collection. Textile designers and antique dealers often frequent the Laura Ashley London offices to show ideas and artwork. Around 2008, this delicate floral print was shown by Jane Mosse, a company who represents contemporary designers.
Our design team loved the painterly feel and commissioned the print. A year later, they developed it into a wallpaper and fabric which we named Bancroft.
Bancroft was eventually discontinued, however the design team always loved the artwork so they reworked the original document into this year's Monochrome Living Collection as the Collette Bedding Set as a duvet with matching sham. Following the trend of white, simple duvets, the Collette duvet cover and sham showcase the soft floral elements. The etched embroidery is a perfect example how prints are reimagined and revitalized.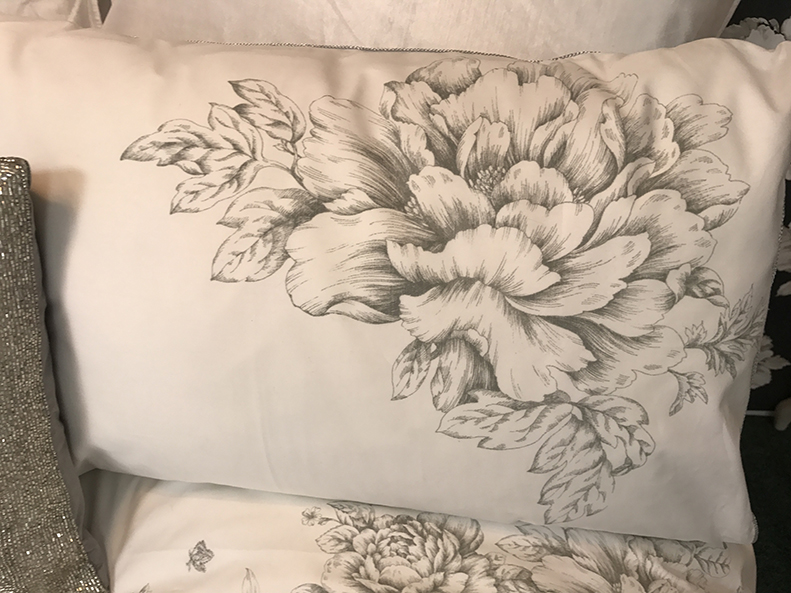 Did you own the original design? Share your story with us on Twitter or Facebook!