Feeling grateful for the time to be creative, we couldn't help but be inspired by the silver lining that staying at home has brought, such as the time to try new DIY projects and to give each room in the house a little extra attention. So we wanted to share our simple silver lining tips when decorating with these lovely colours since we all need a reminder that there is light at the end of the tunnel.

Grey is the new white in the decorating sphere and now is the time to incorporate this classic shade in your home for a fresh outlook.

An ideal neutral palette, grey is the perfect colour to moderate brighter tones. With the ability to pull the color scheme together, grey has a place in any nook in the house from the dining room to the bedroom.

A conservative, complex colour that is just as elegant as it is a colour of promise, grey is never going out of style.
Play up patterns: Use grey to incorporate texture into your living space by playing up patterns. Get creative with a subtly patterned fabric that can be used in a plethora of ways to enliven a room. A set of curtains or a decorative pillow are just what you need to create that subtle contrast and pull the room together.
Add subtle grey accents: Don't shy away from adding in pops of grey and silver throughout your home. A soft rug in subtle shades of grey will help illuminate the other colours in the room. You can also play around with fun, decorative cushions that can be added to any area of the home. Don't overlook the outdoors. We love a grey outdoor rug because it pairs well with green plants and outdoor furniture to create a serene escape.
Mix and match: When decorating with a neutral colour palette, blending different prints, materials and styles is a great way to bring about a pleasant visual aesthetic to the space. When in doubt, mix florals with stripes, checks, or solids. A throw or textured cushion paired with a patterned wallpaper will add that classic hint of beauty while keeping a space feeling fresh or choose a striped rug and pair it with a soft throw for an inviting room.
Get cosy with a neutral grey pallet: Out of every room in the home, your bedroom should be the most inviting area for comfort and retreat. With a colour like grey or silver, you can calm your mind and get a good night's sleep. A neutral grey duvet cover or throw is exactly what you need to give this space the perfect balance of serenity and warmth while adding in a hint of sophistication.
Add pops of colour: Grey has the ability to be the soothing, stable colour that lets other colours pop. Pair with pink for a dramatic, feminine look or pair with a blue or even tan for a classic interior that will never go out of style.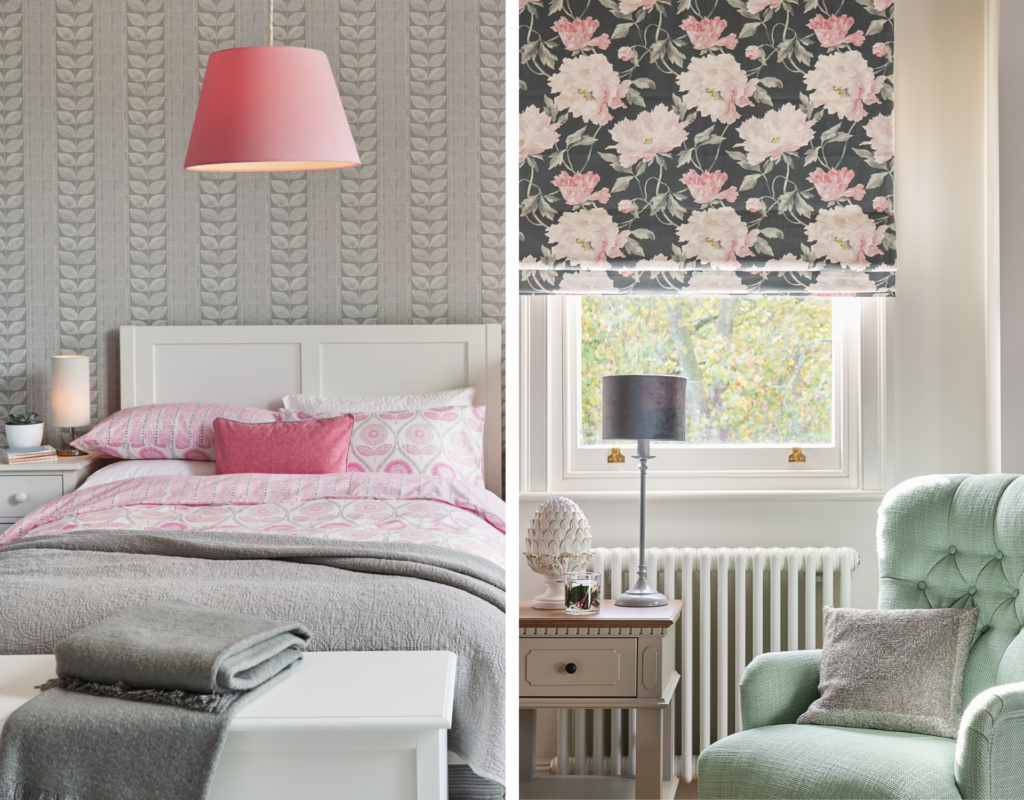 Love decorating with grey? See our Silver Lining Pinterest board for more ideas by clicking here.